Those who cannot remember the past are condemned to repeat it. – George Santayana
This gallery contains an amazing collection of rare, interesting, unusual and beautiful photography from the past. We look at the many people, places and things that made our history fascinating and wonderful.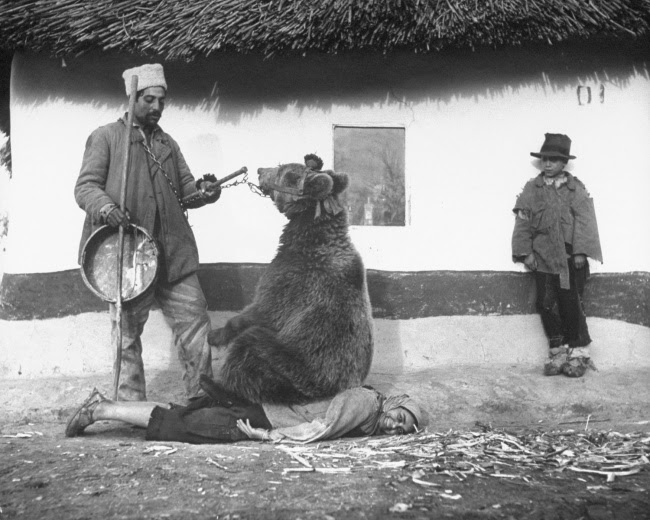 Using a bear to treat back pain. Romania, 1946. No risk of danger here.
Keep going for more amazing and unusual historical photography. You won't regret hitting the next page button!