Social media has accelerated the pace of beauty trends. Makeup artists of today compete fearlessly on platforms like Instagram to see who can win the awards such as "craziest eyebrows ever". This year it's been all about brows. We've seen all kinds of brow trends from rainbow brows to tiger and halo brows. But brows aren't the only beauty trend that has captured the internet by storm. We have crazy-looking nails, lip art, hairstyles, eyeliner, gloss, makeup, name it! We've summarized the craziest 2018 beauty trends for your amusement, horror or inspiration.
Fishtail Brows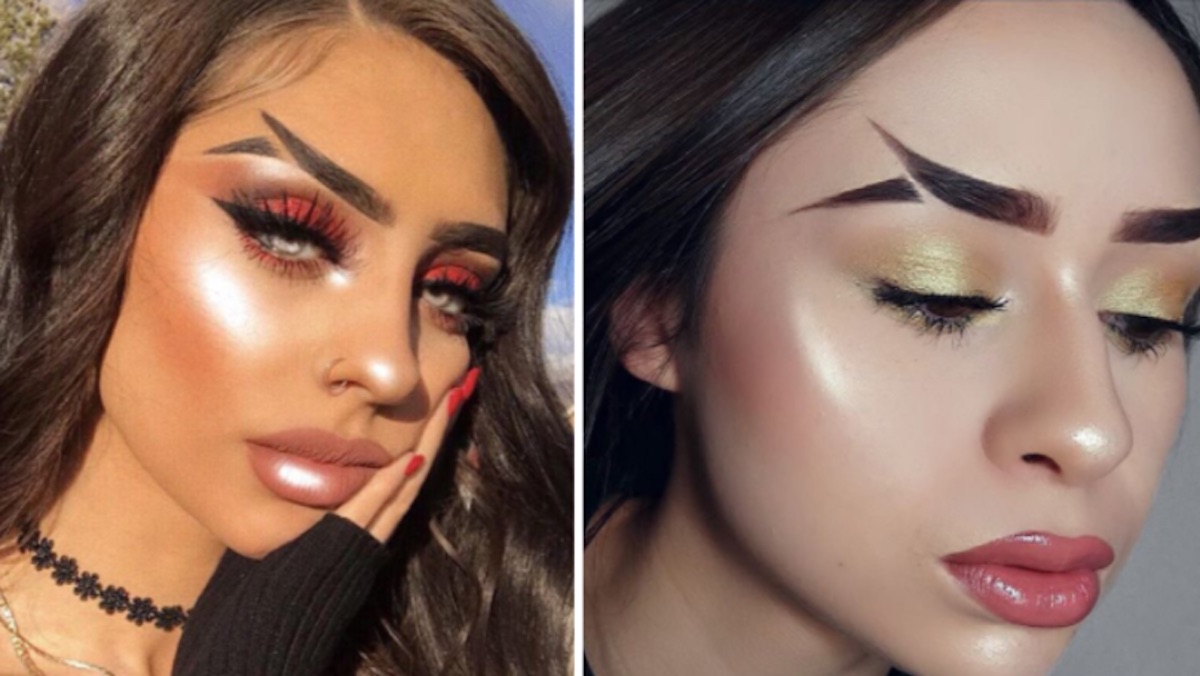 You can create a negative space effect using a concealer and eyebrow product. This undertaking will make you the perfect fishtail brows. The brows are dubbed fishtail because they resemble a fish tail. The trend has become so popular because it is easy to execute and it offers a unique look that captures attention instantly. Whether you'll get positive or negative attention after installing fishtail brows is a totally different question.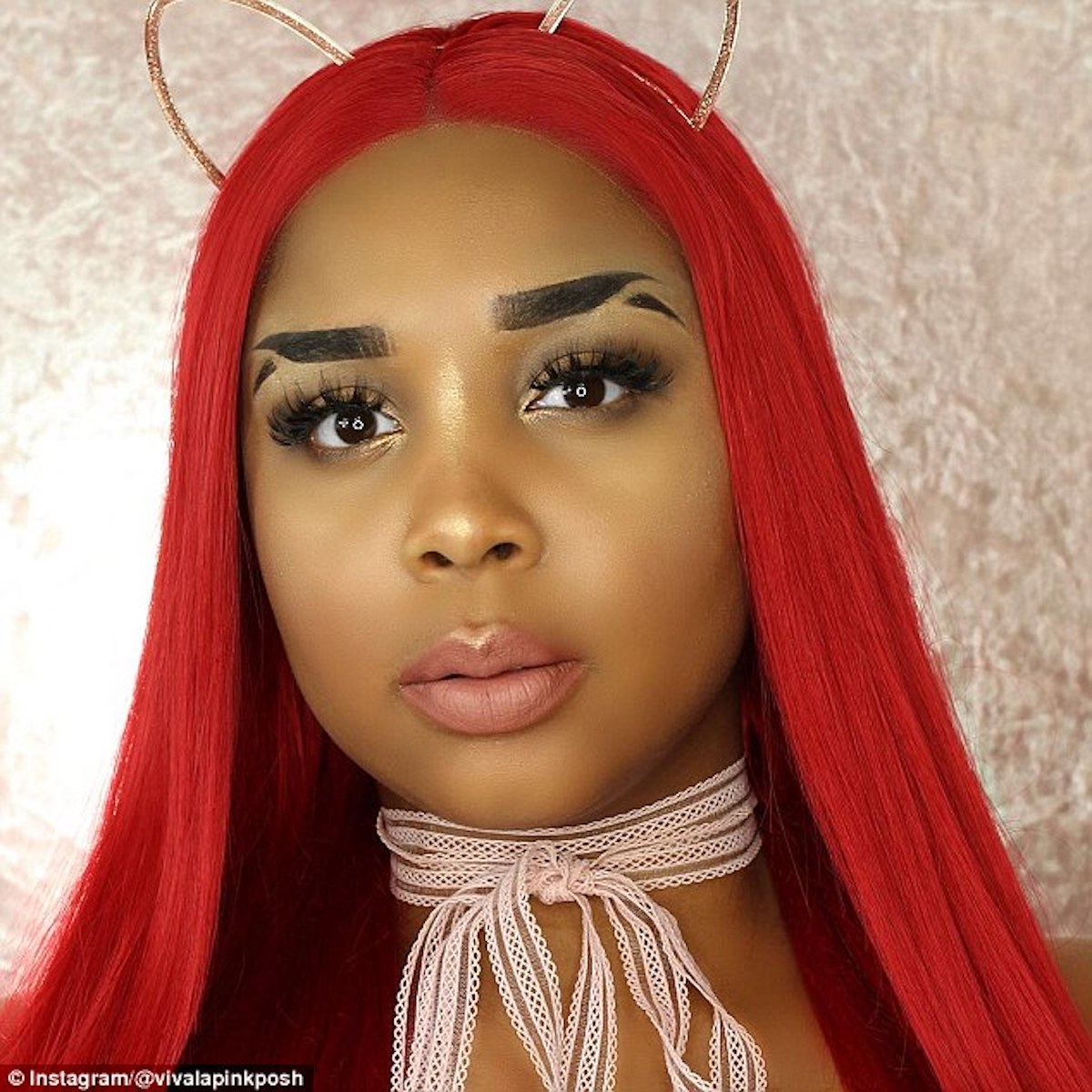 Tap next for more outrageous and inspiring beauty trends!
Tie Dye Hair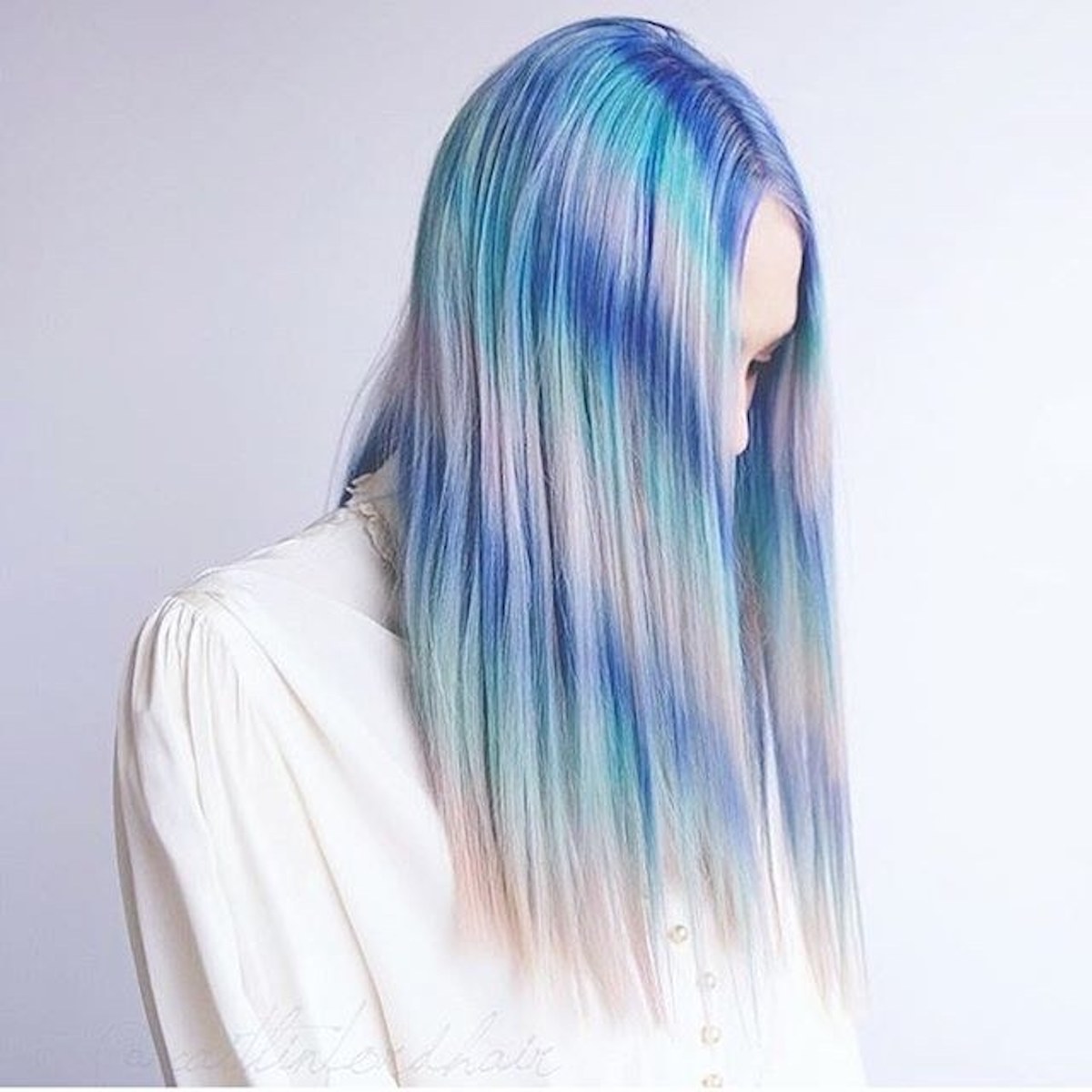 Renowned hairstylist Boho Brushed is responsible for this trend featuring southwest print hair color which resembles tie dye as the shirts everyone made at their preteen sleepovers. You can thank or blame Boho Brushed and social media for popularizing this crazy trend. Let's just hope tie dye hair won't bring back Tie dye shirts or inspire crazier trends.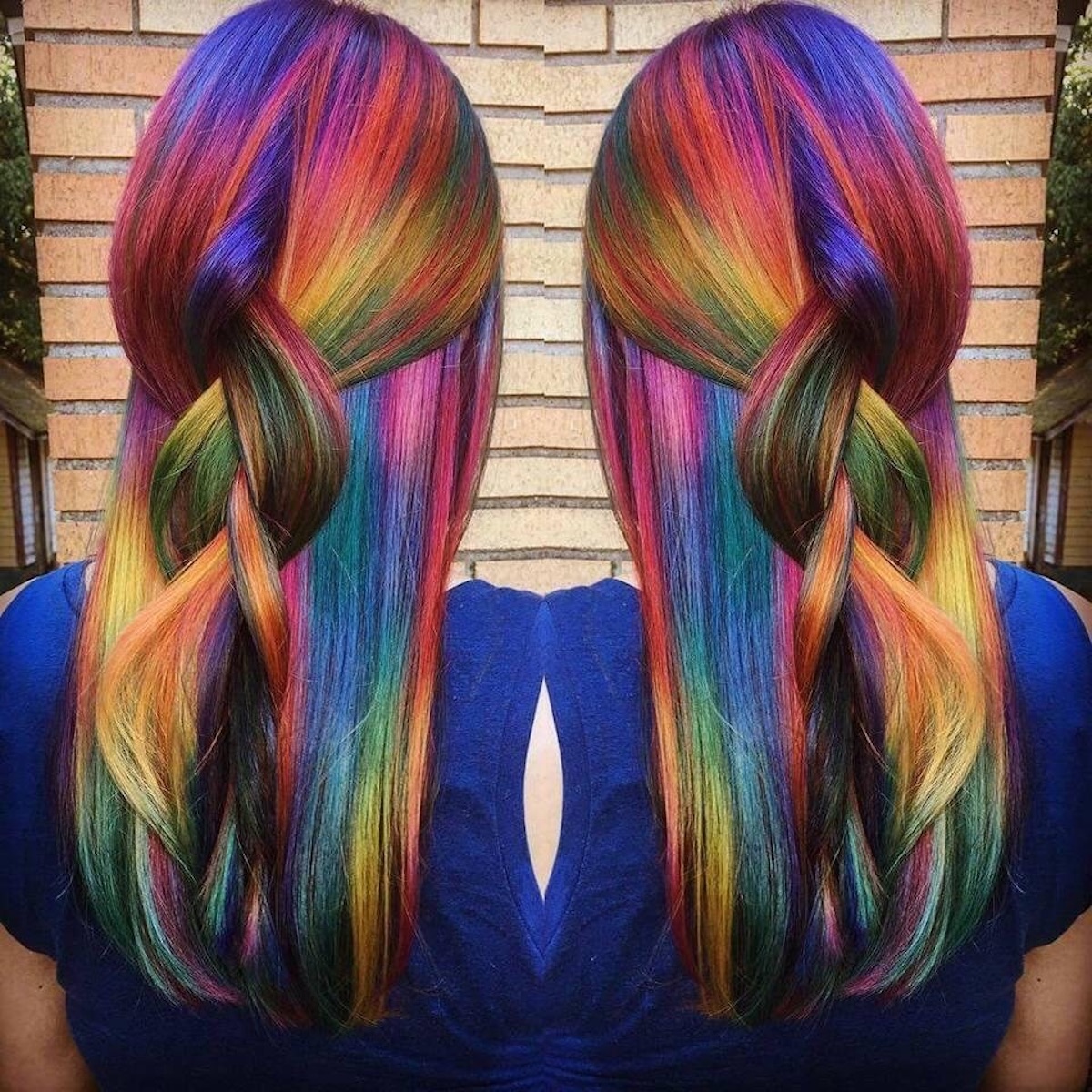 Corkscrew Nails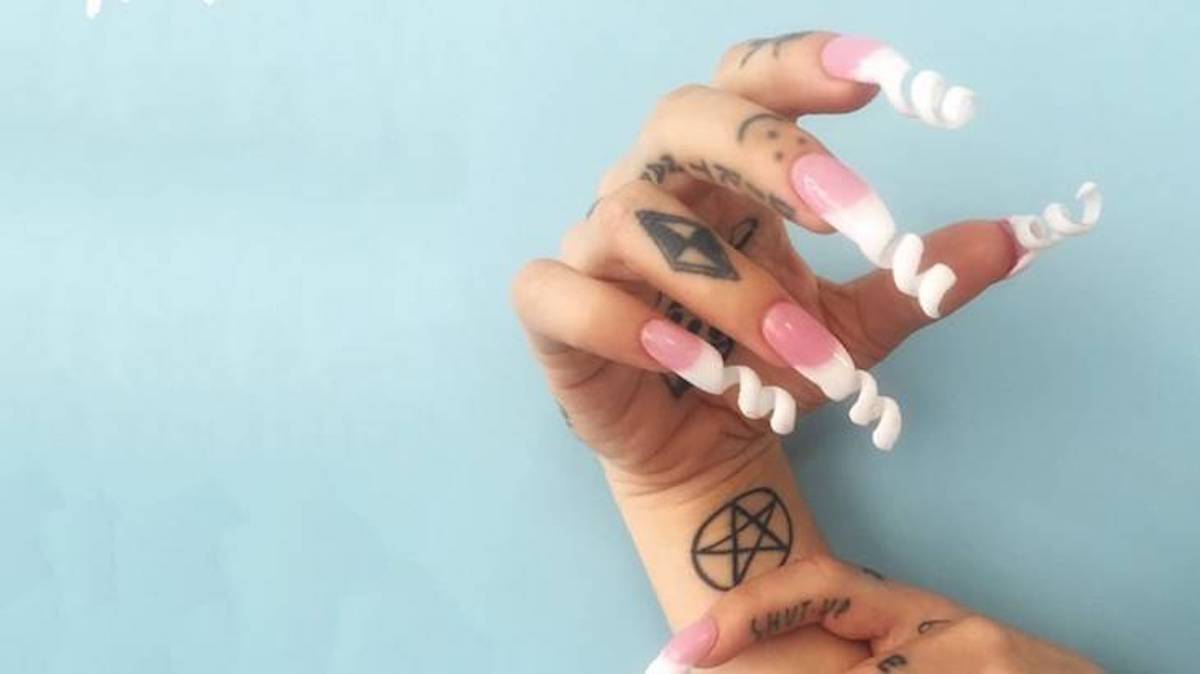 This trend may look cool, but it can't live up to its name. Corkscrew nails can't open wine bottles. In fact, they reduce your hand's functionality immensely when you think of what you can't do when you install corkscrew nails. The weird nail art was created by Kiara Sky Nails and popularized in a video that went viral on Instagram.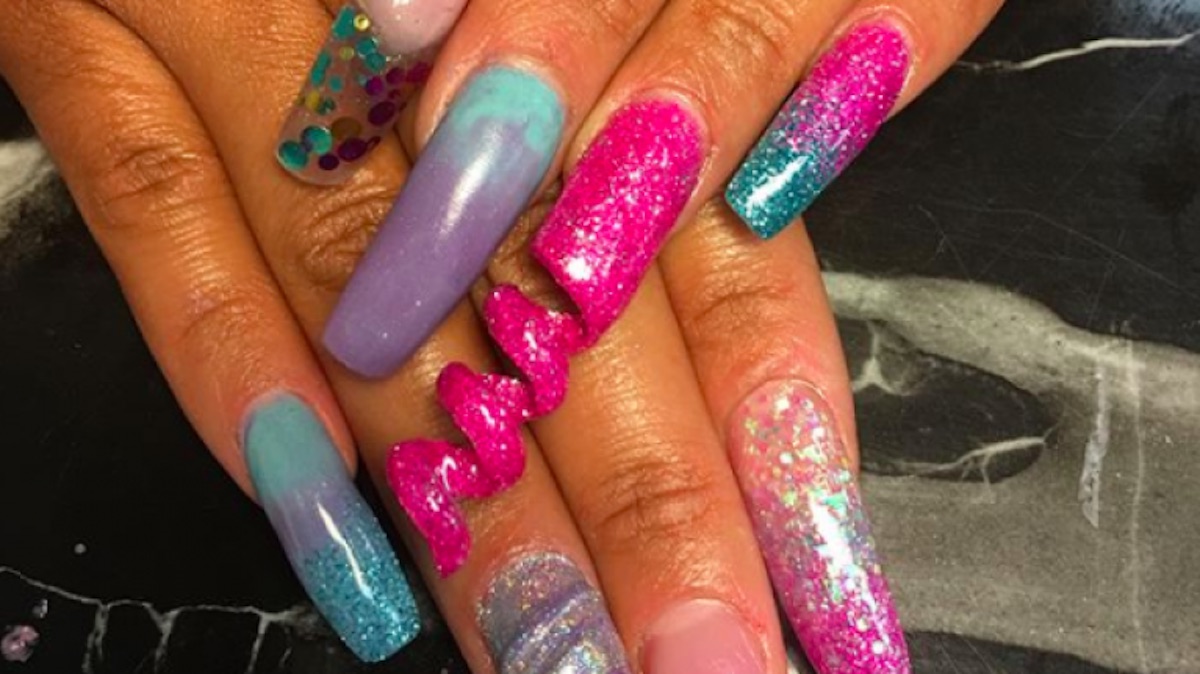 Halo Brows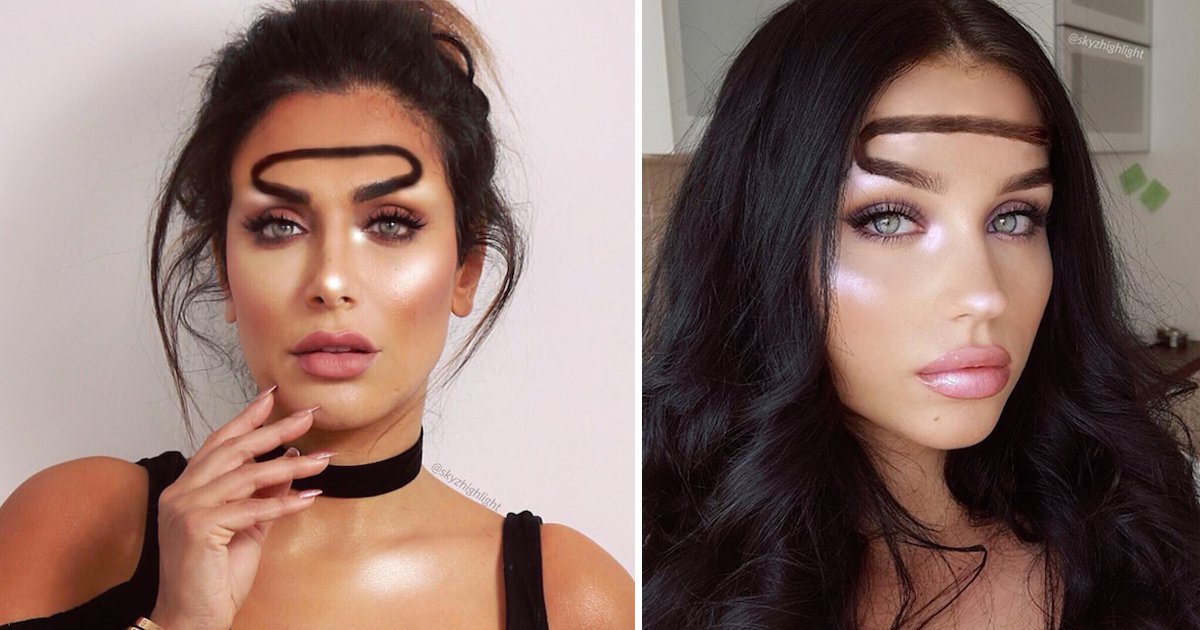 This brow trend should be reserved for the internet only. As the name suggests, halo brows connect both brows forming a halo shape on the forehead. It's a really disturbing brow trend which has refused to stay within the confines of the internet despite being weird. The trend can be traced to 16-year old Hannah Lyne on Instagram and is currently being popularized by the same age bracket.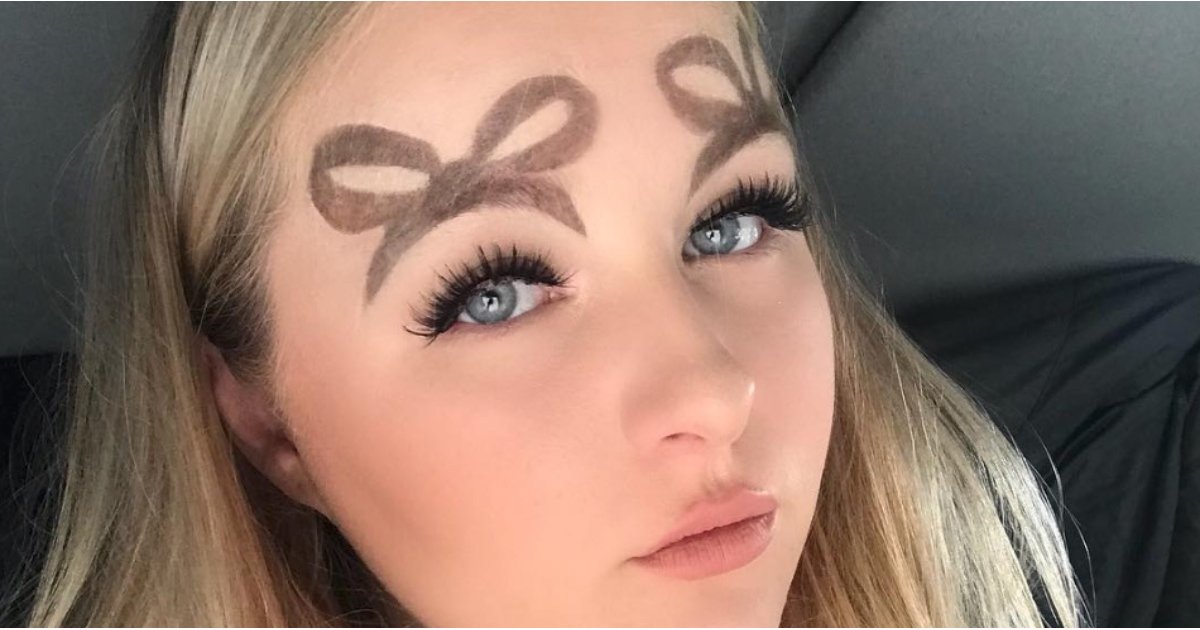 Stormi Nails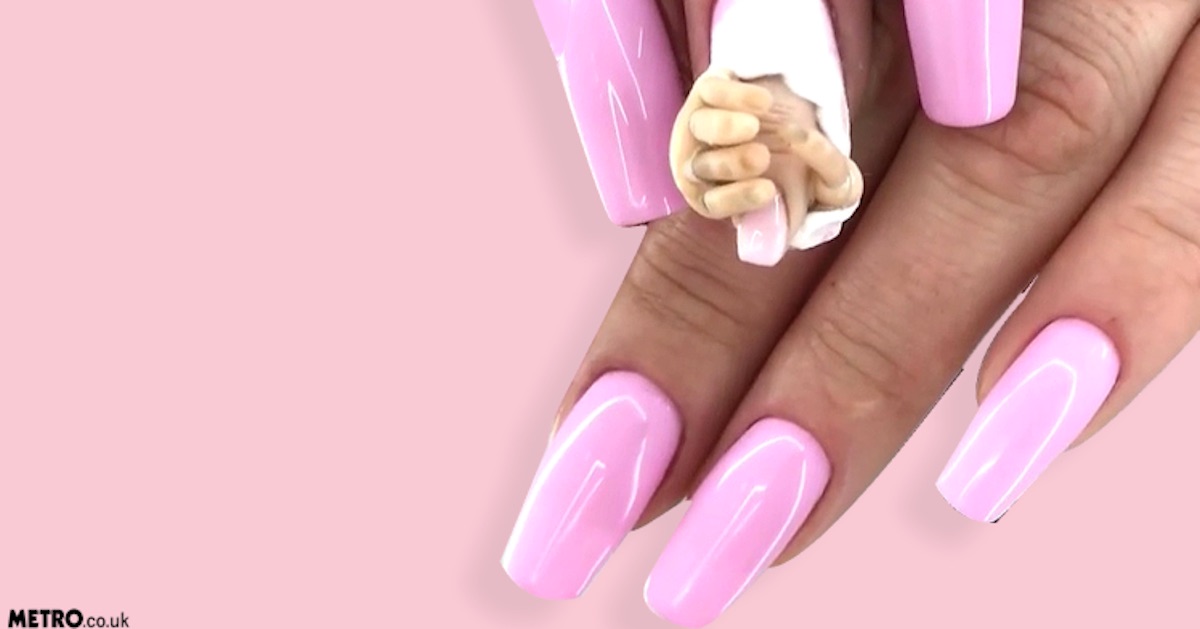 Stormi nails can qualify for a top spot in the list of most horrifying beauty trends 2018 given their creation story. The nails were part of a nail tutorial recreating Kylie Jenner's first ever photo of Stormi, her daughter. What was seemingly a cute photo inspired terrifying manicure featuring clay models of Stormi's little fingers and Kylie Jenner's thumb.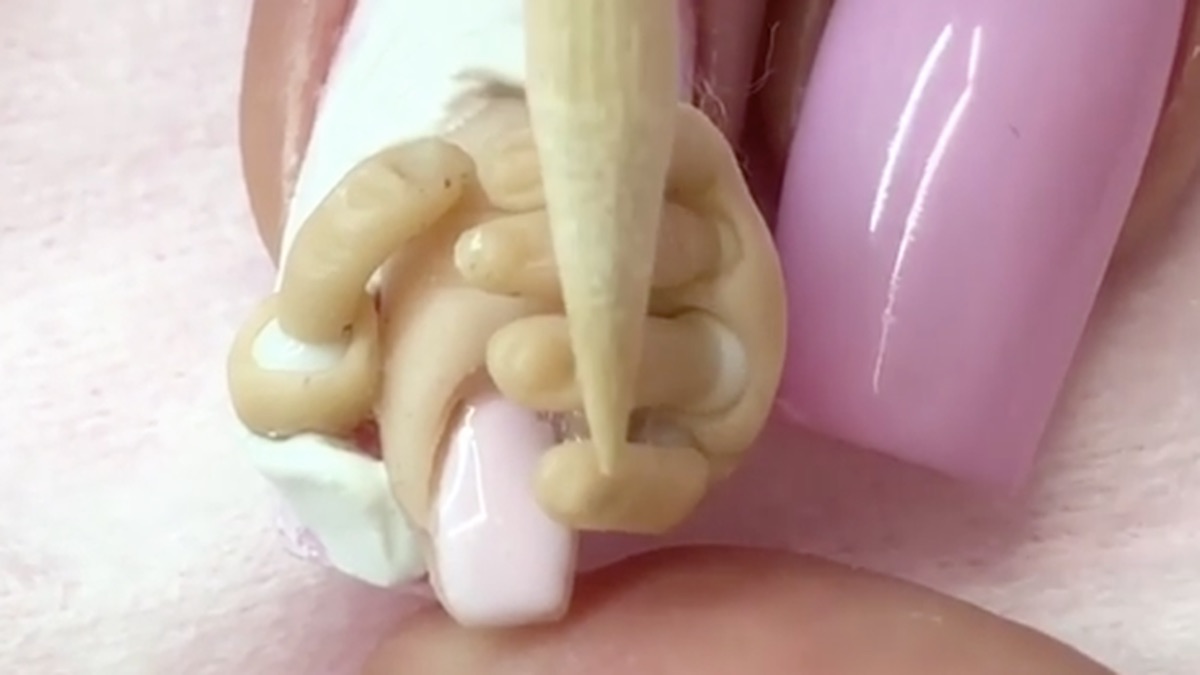 Fish Scale Hair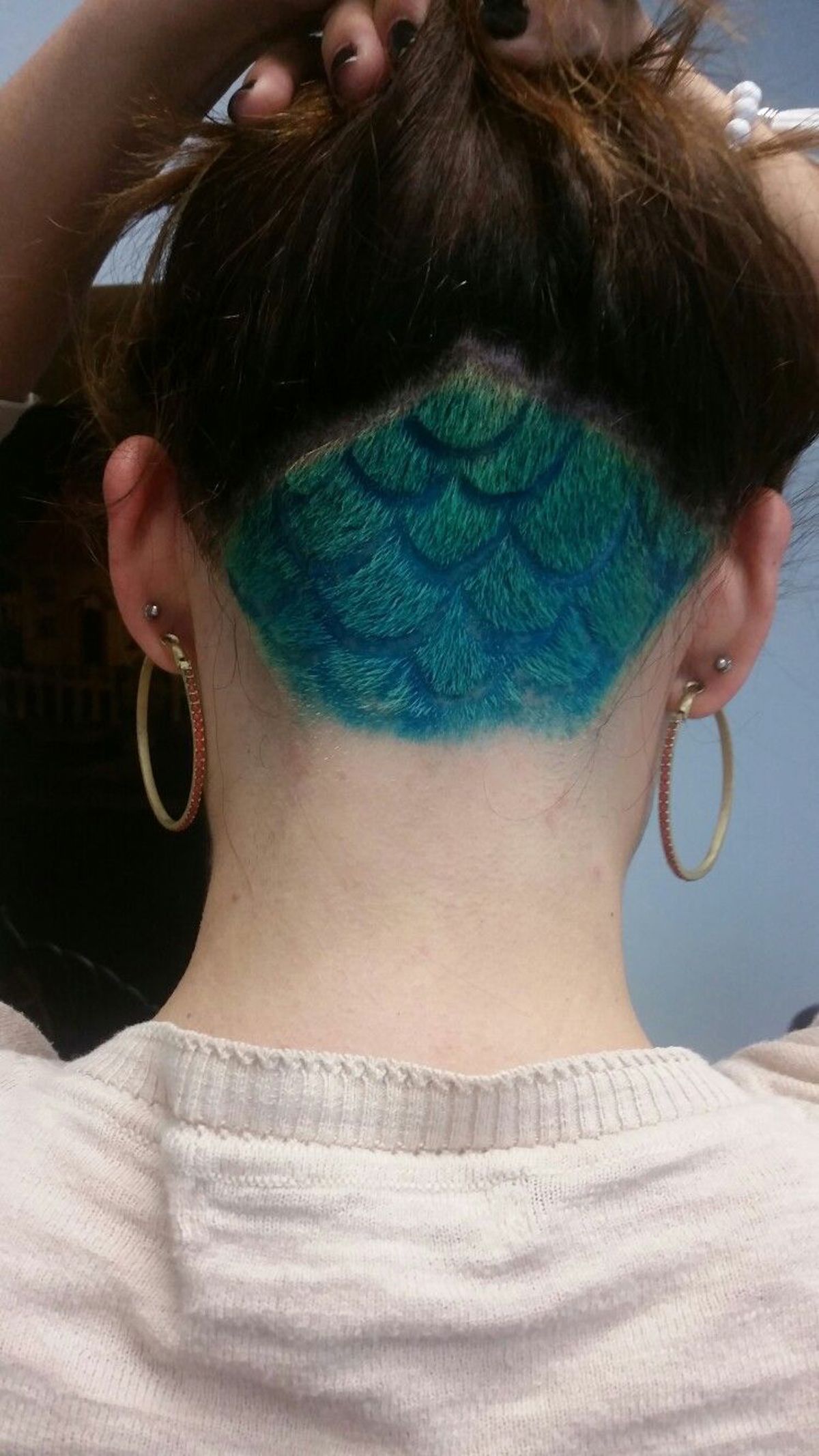 Having a shaved undercut has never looked cooler especially when it is coupled with a design and dye that resembles fish scales. This crazy but fun-looking trend has become popular given its versatility. The trend can be incorporated in many hairstyles to create a unique look.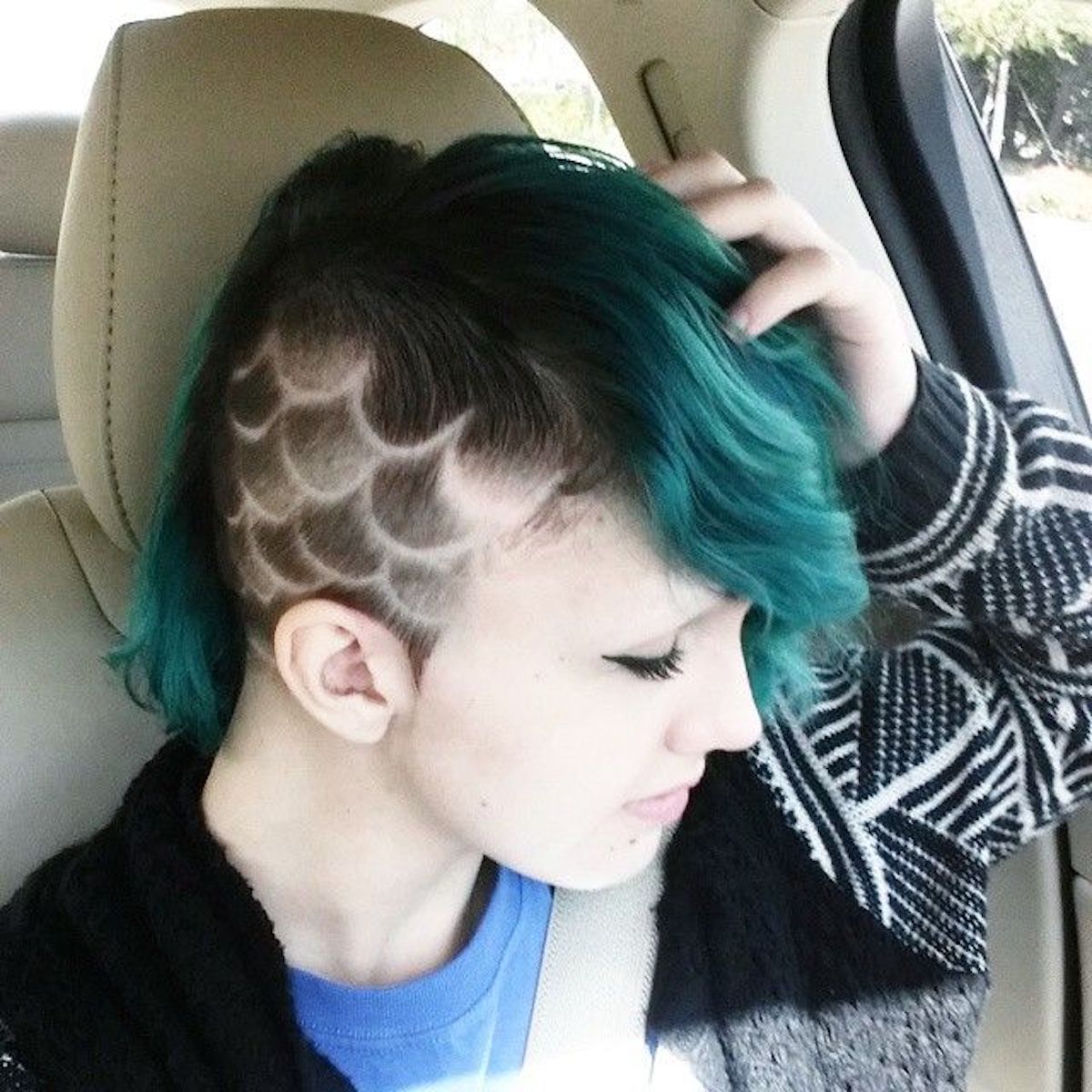 Tiger Brows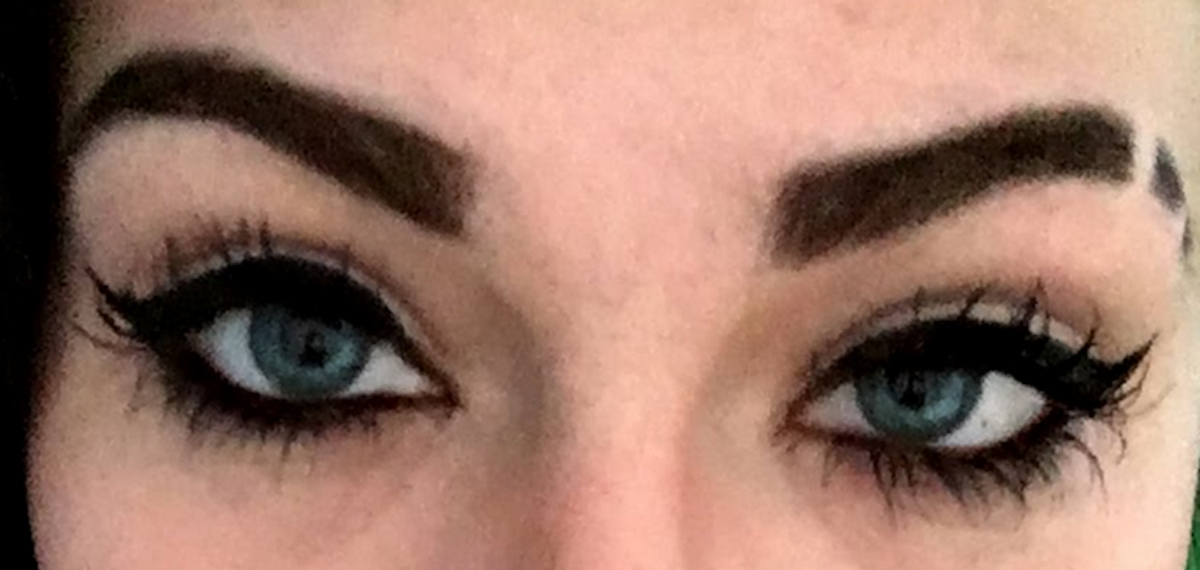 This trend goes against traditional unwritten rules of brow styling which are centered on neatness. Tiger brows are a brow-raising trend that has dominated Instagram for a while now. The trend can be traced to renowned makeup artist Huda Kattan. Tiger brows are yet another crazy wild brow attempt by the makeup guru.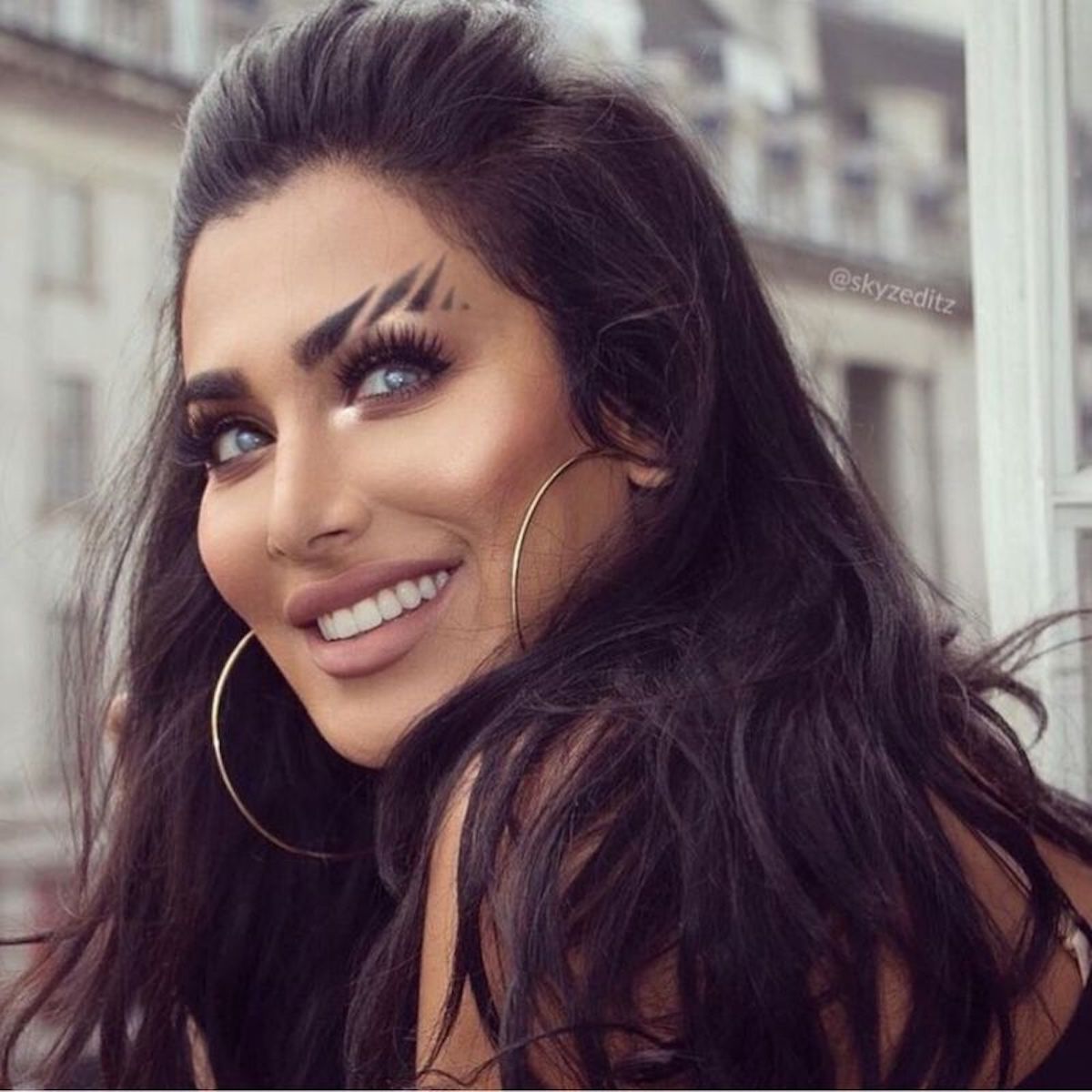 Garden Brows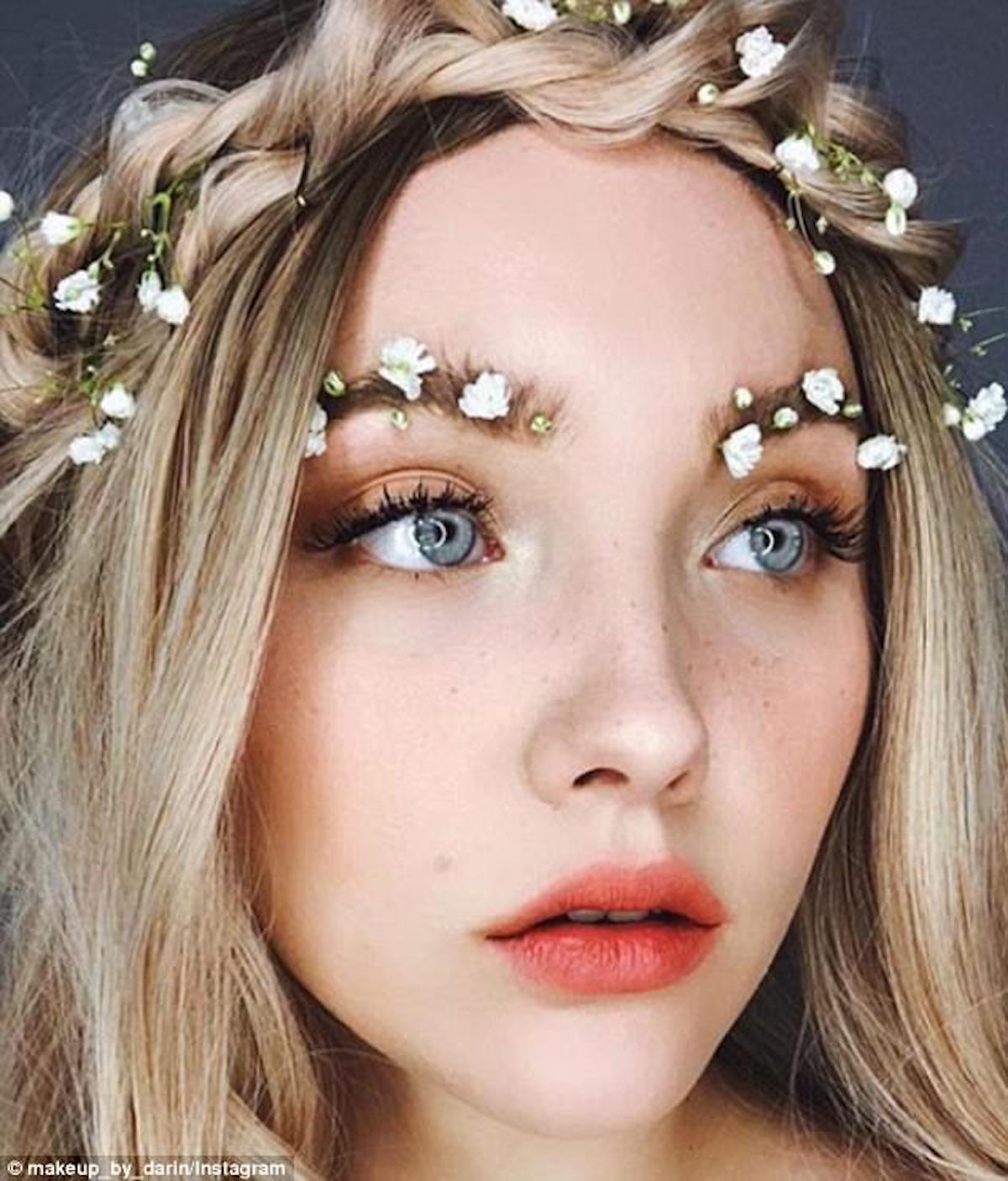 If you thought brows couldn't get crazier, you thought wrong. Garden brows match the name perfectly. They bring an end to the typical clean straight brow. The trend picked up during spring. It features brows inspired by florals. The brows are more of an art since it's all about creating a miniature garden with your eyebrows. The trend ranges from playful to downright shocking.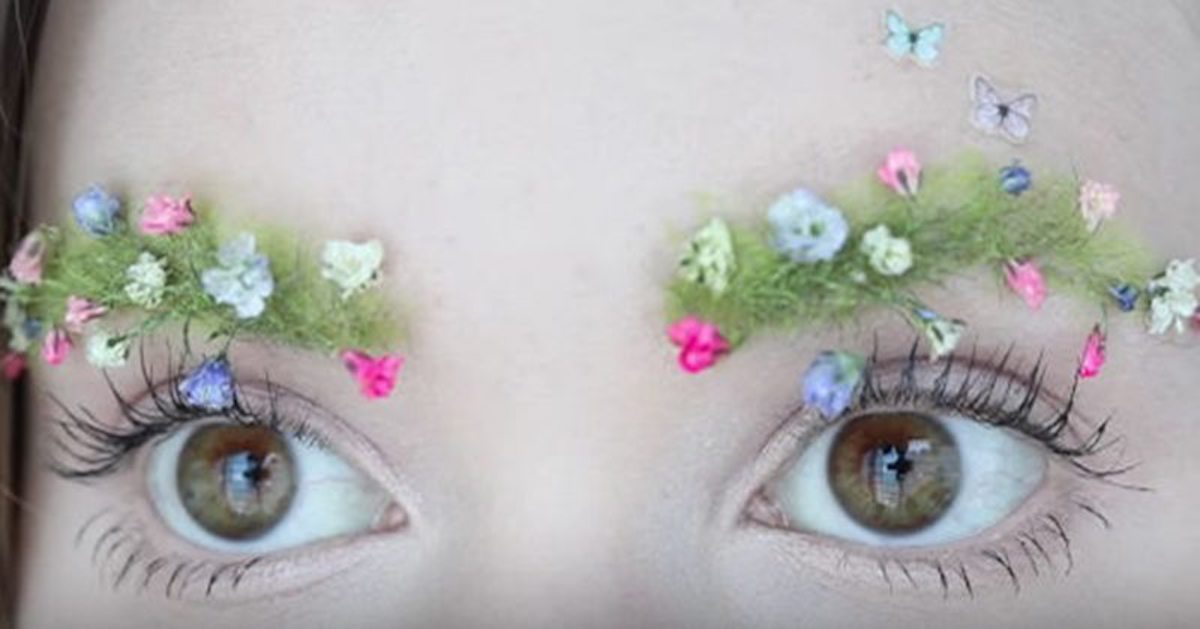 Goth Rhinestone
The Met Gala is responsible for introducing a crazy beauty trend. During the 2018 Met Gala Lily Collins wore Our Lady of Sorrows-inspired rhinestone makeup which turned into a fan favorite for copycats in the social media makeup community. Lily Collins left heads turning during this year's Met Gala and sparked a new makeup beauty trend dubbed Goth Rhinestone.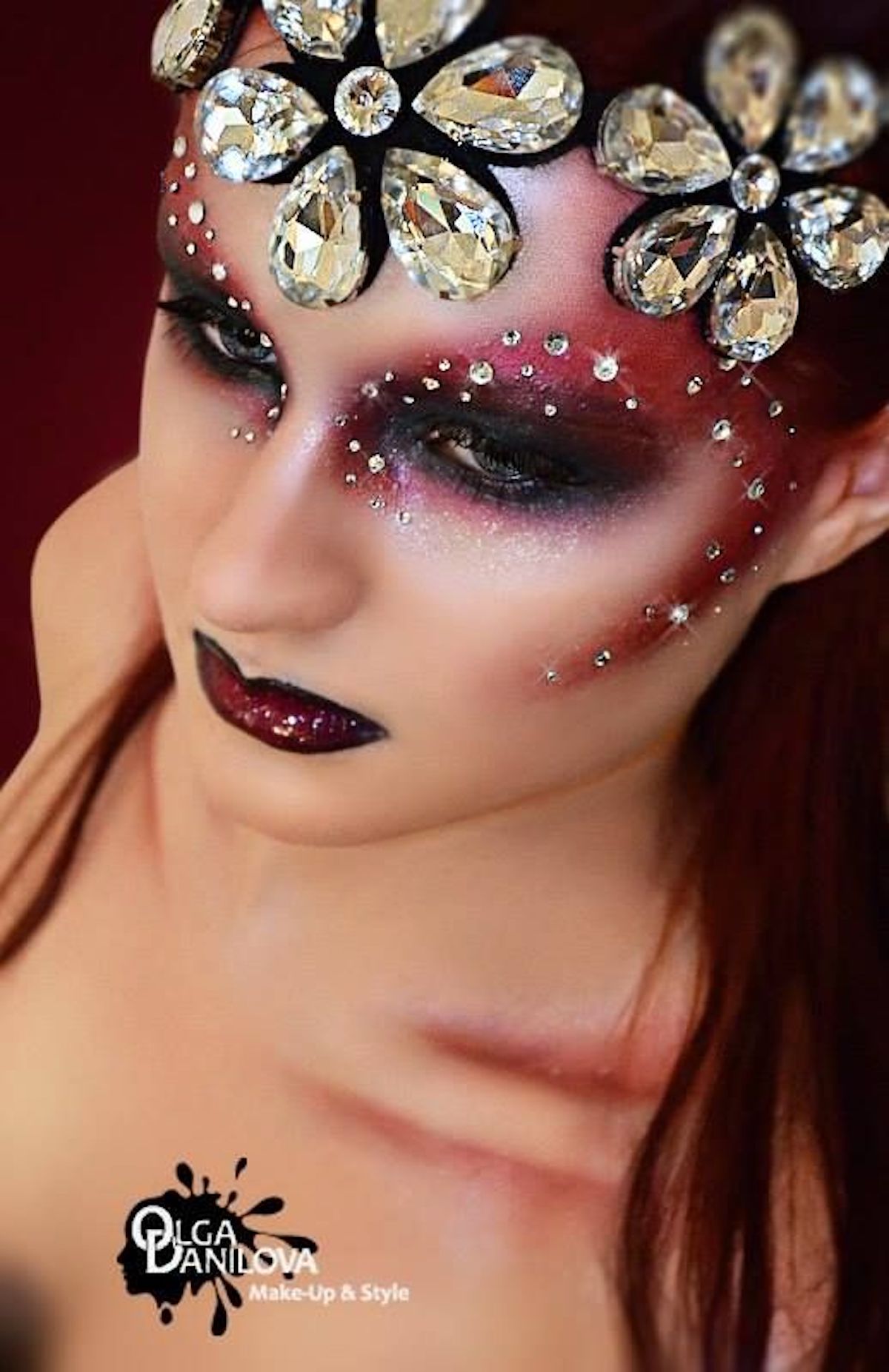 Pencil Brows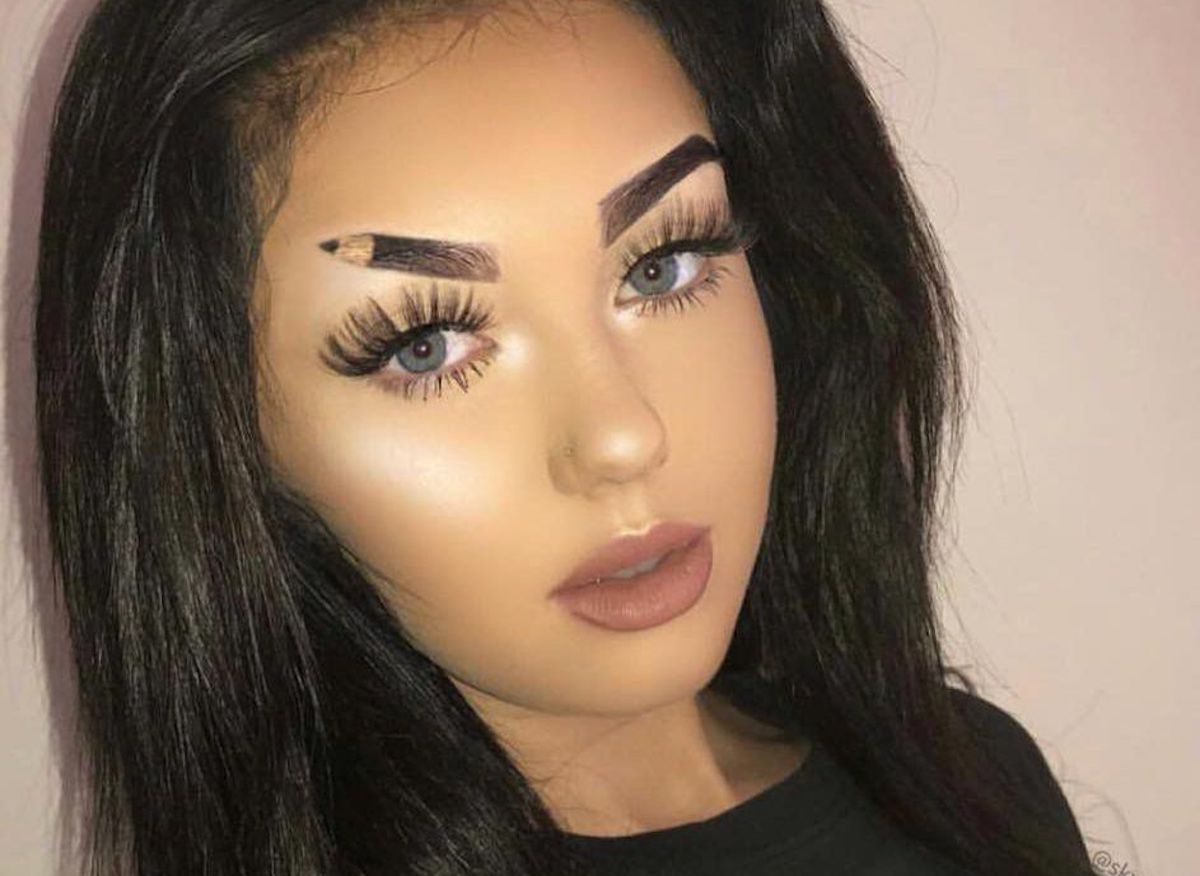 Pencil brows are another weird 2018 brow trend. The brows are downright crazy given they resemble pencils. Yes! Pencil brows are actually brows which look exactly like pencils. The brows became a trend on social media just recently. They have been popularized by many people including beauty blogger Huda Kattan. Like most crazy beauty trends, pencil brows have received love and ridicule in equal measure.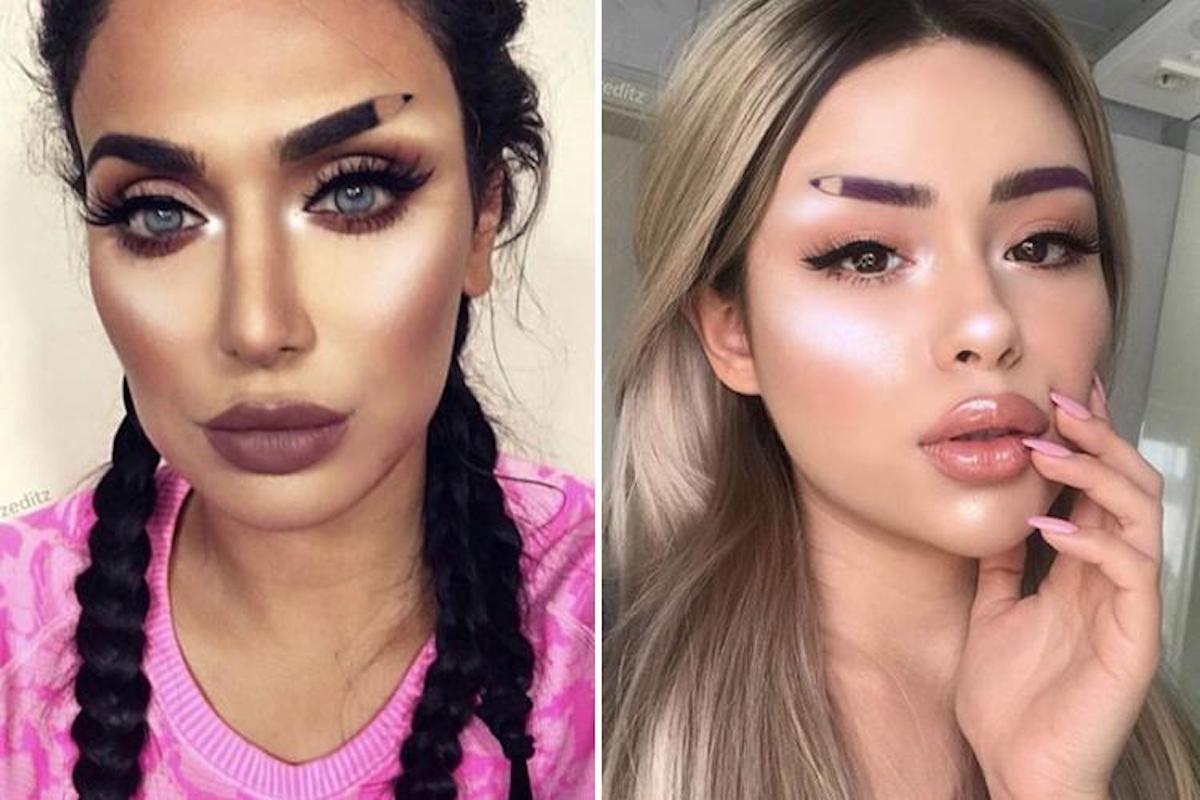 Yellow Blush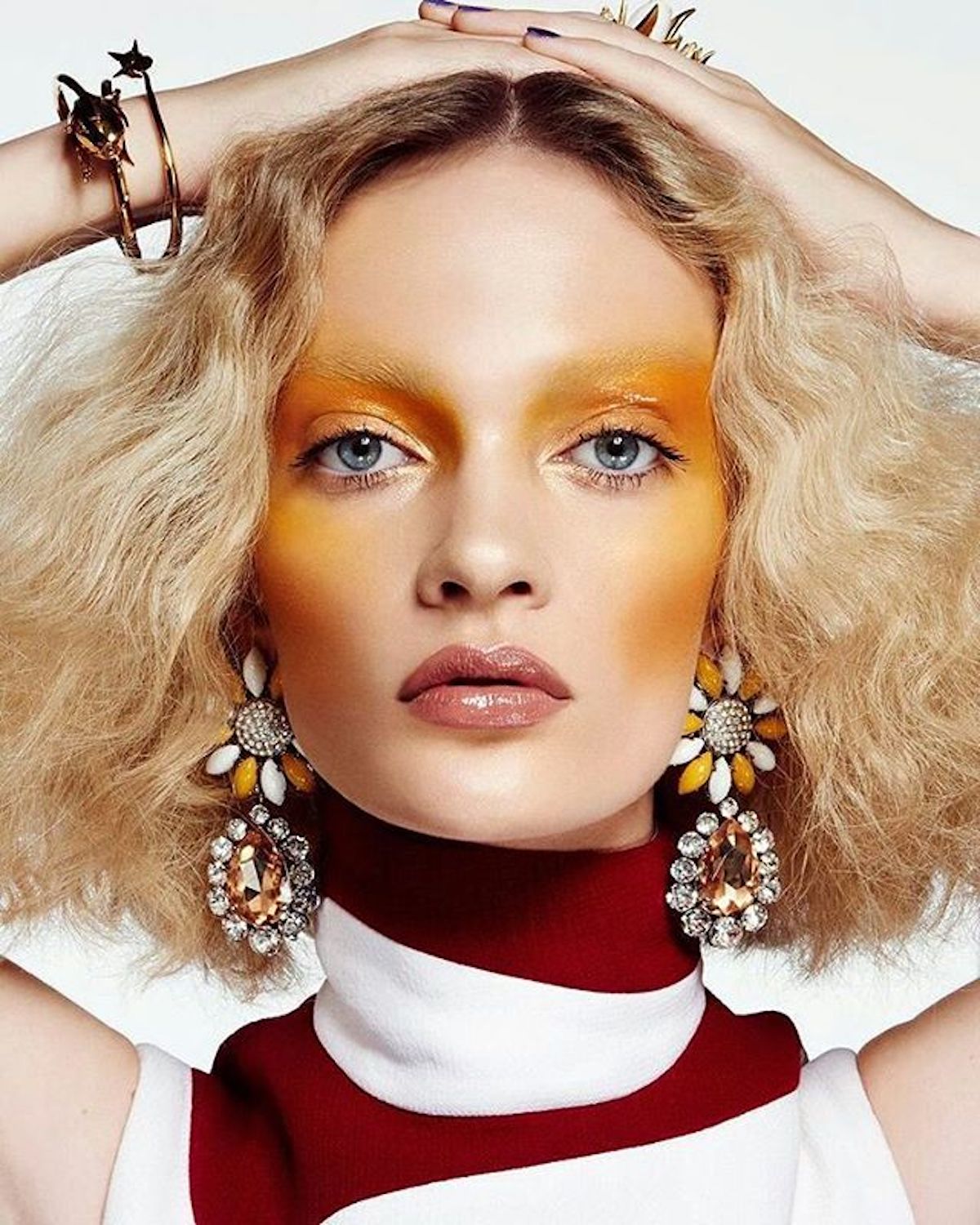 This trend might sound terrible in theory; however, it has turned out to be among the most popular makeup beauty trends in 2018. Blush has been overlooked for the longest time ever. People have been skipping blush or using "safe" shades for a while yet it's has been part of the makeup routine. The yellow blush makes it cool to experiment with blush. The trend has been popularized by Instagram makeup artists who have managed to convince the masses about yellow. This trend is executed by sweeping yellow blush across the cheekbones and eyelids to create the boldest effect bearing in mind; yellow isn't for everyone.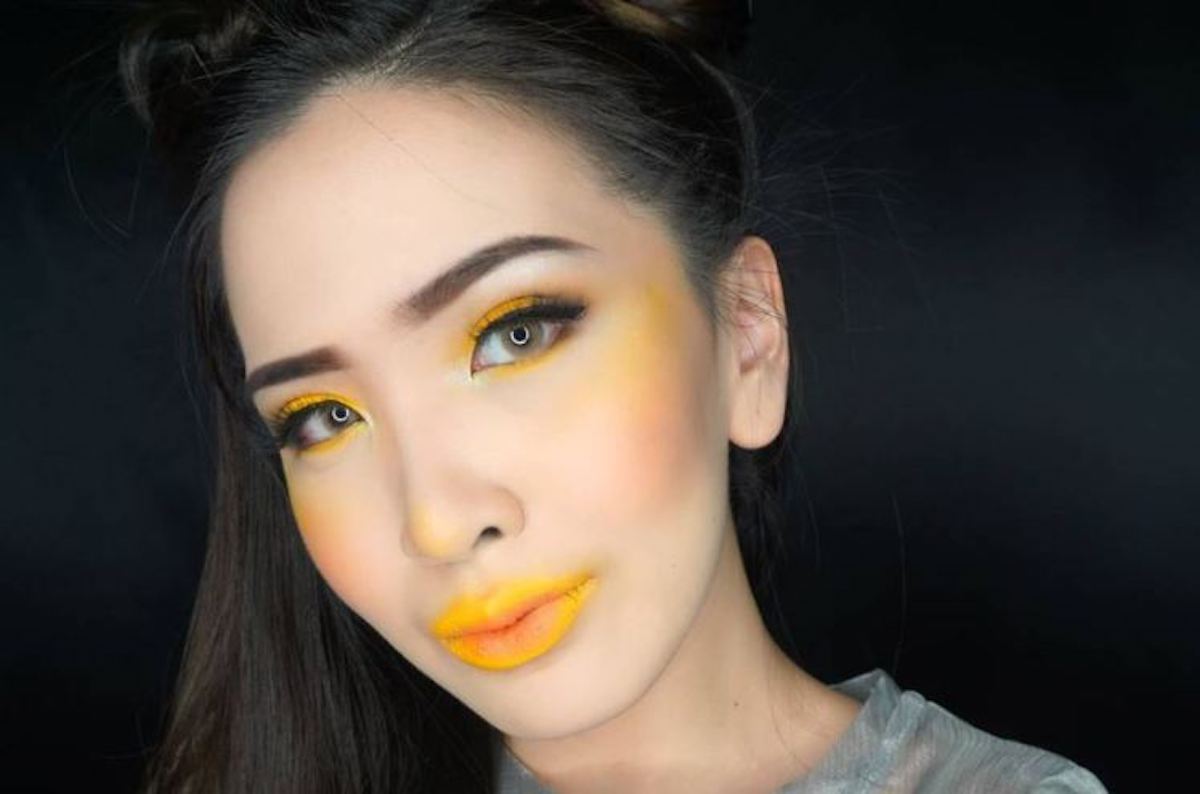 Glitter Face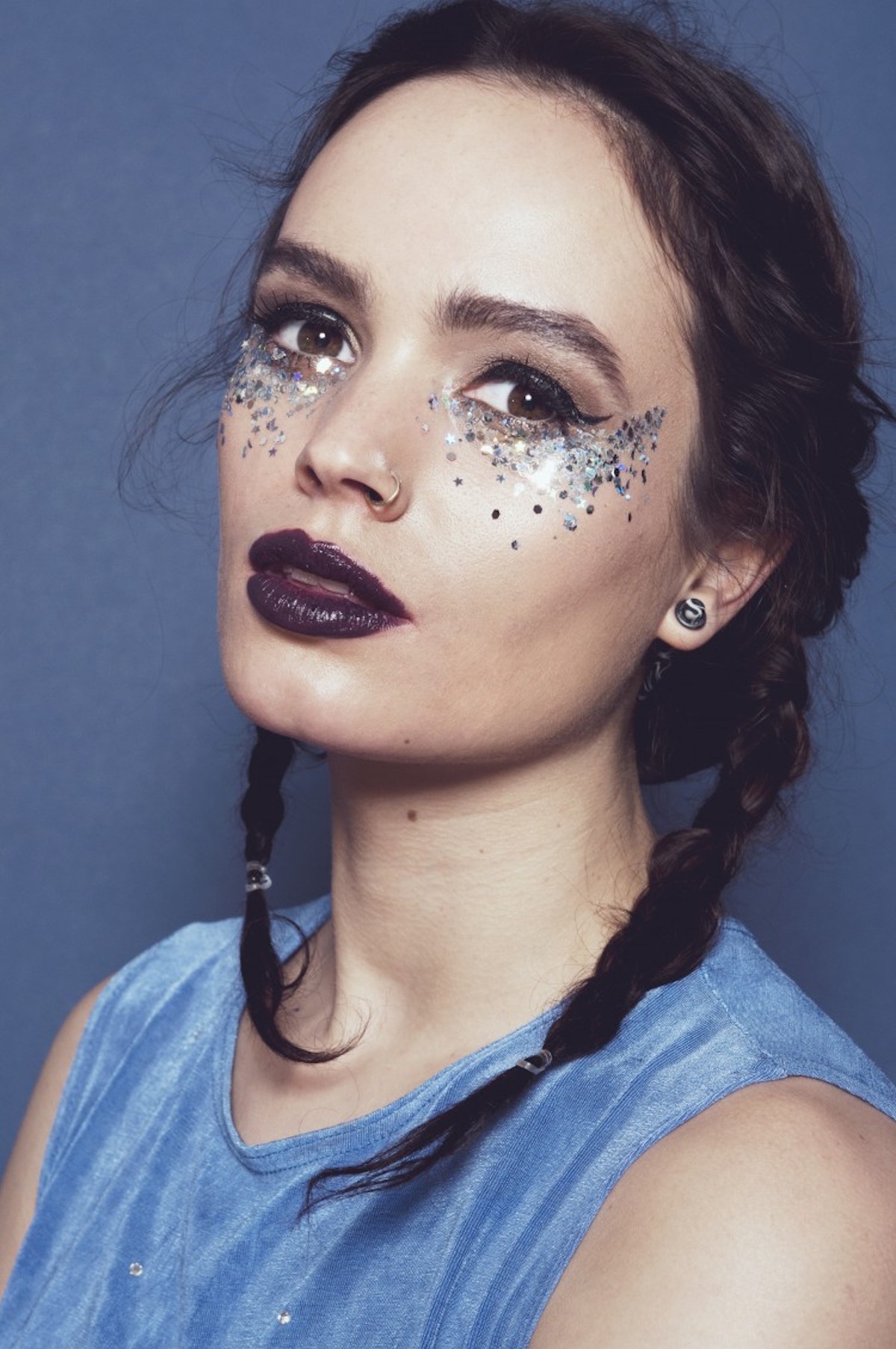 Glitters have always been part of fashion and beauty; however, they have never really set trends until 2018. The glitter face trend became popular when models graced the Giambattista Valli runways in Paris with duo-chrome glitter faces. Since then, the trend has evolved and featured numerous recreations online. It's only a matter of time before glitters replace traditional fashion/beauty accessories.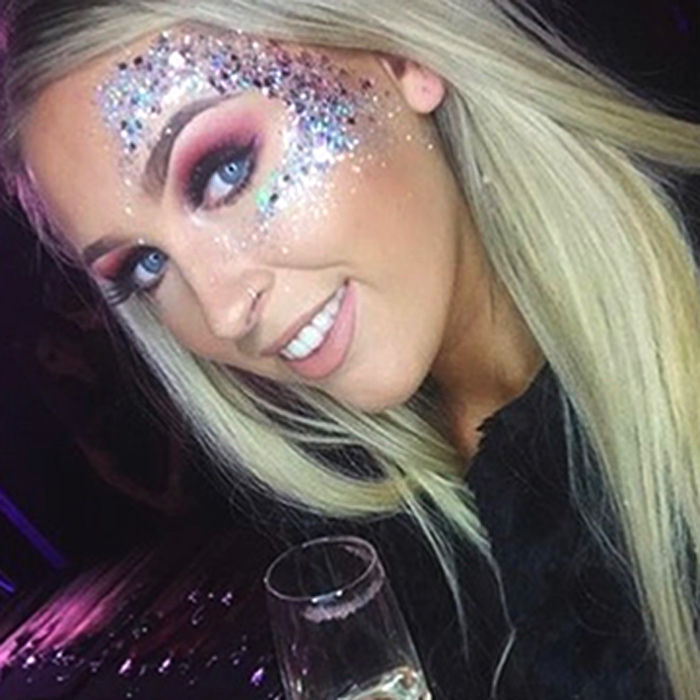 Sushi Nails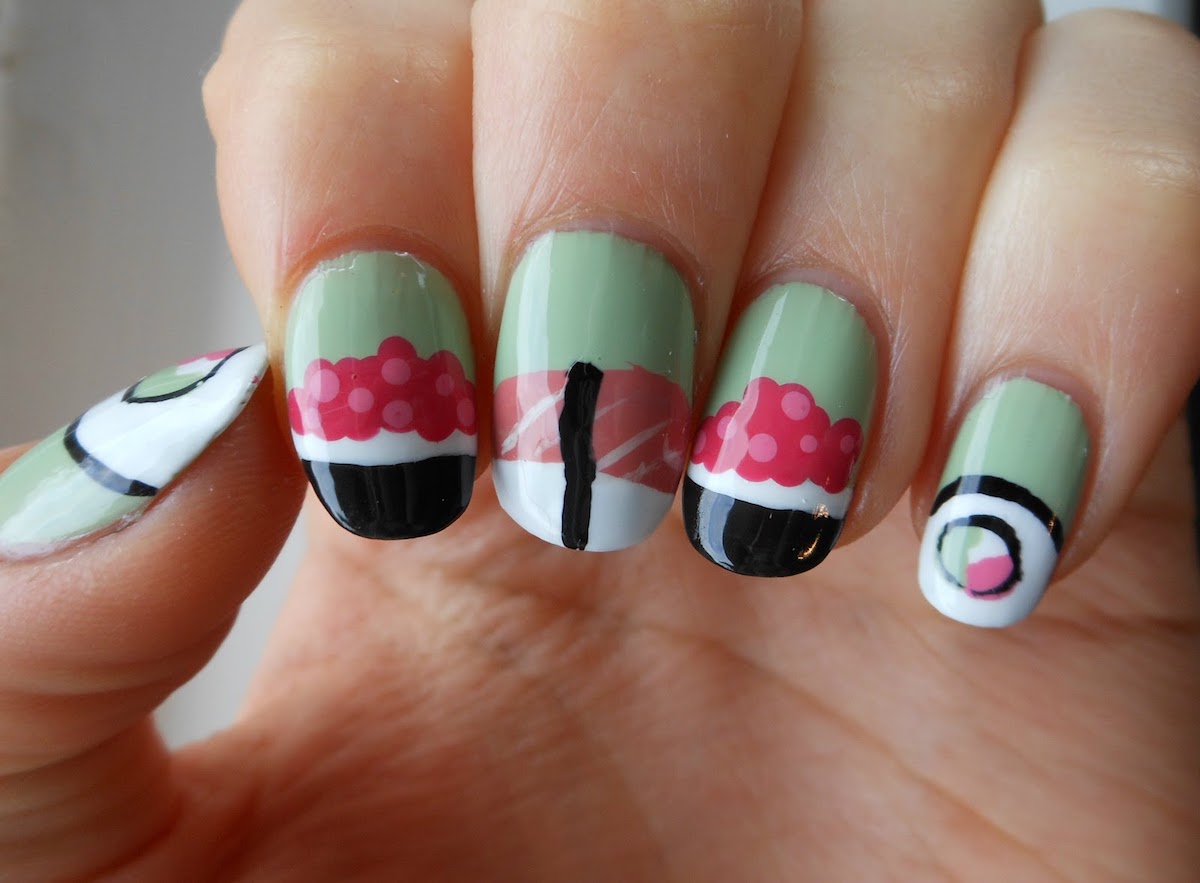 Yes! You heard that right. Sushi doesn't inspire hunger only. Renowned nail artist Unistella from South Korea created three-dimensional sushi nails which look as good if not better than edible sushi. Unfortunately, you can't eat sushi nails. This trend spread like wildfire from Asia to the rest of the globe in a few months thanks to social media.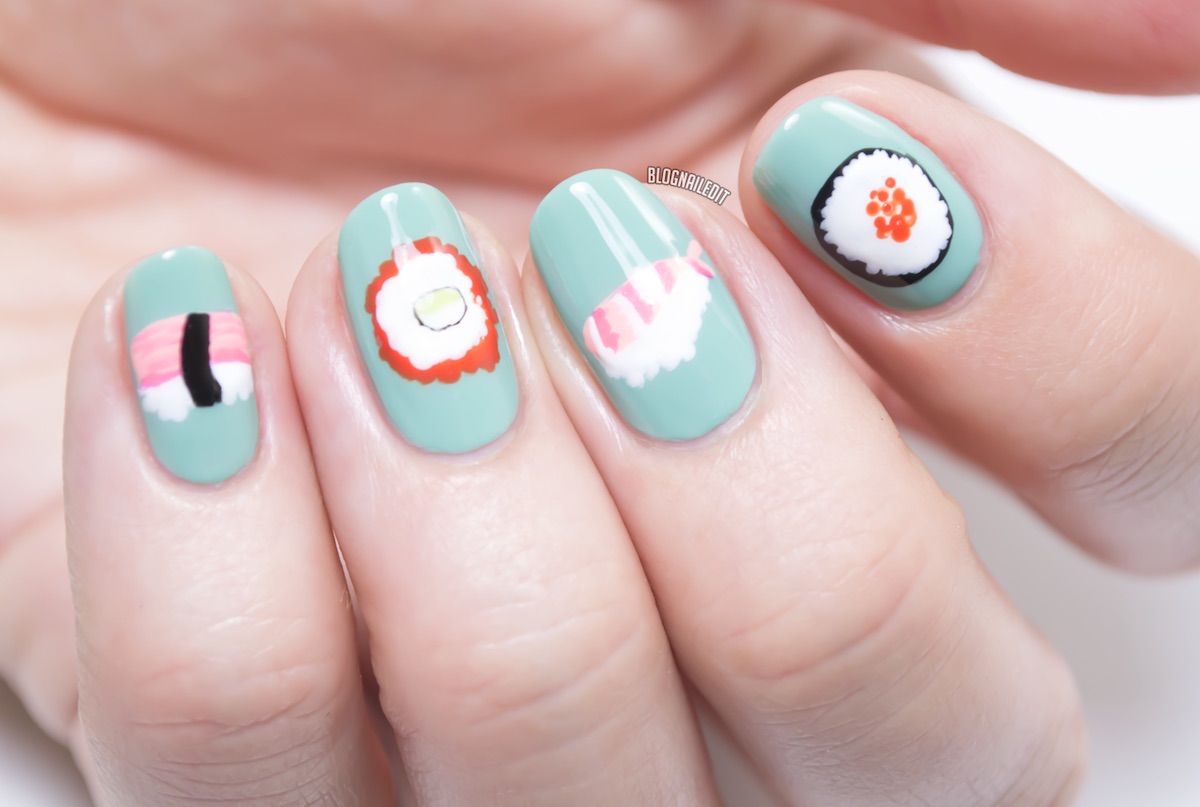 Dragonfly Wings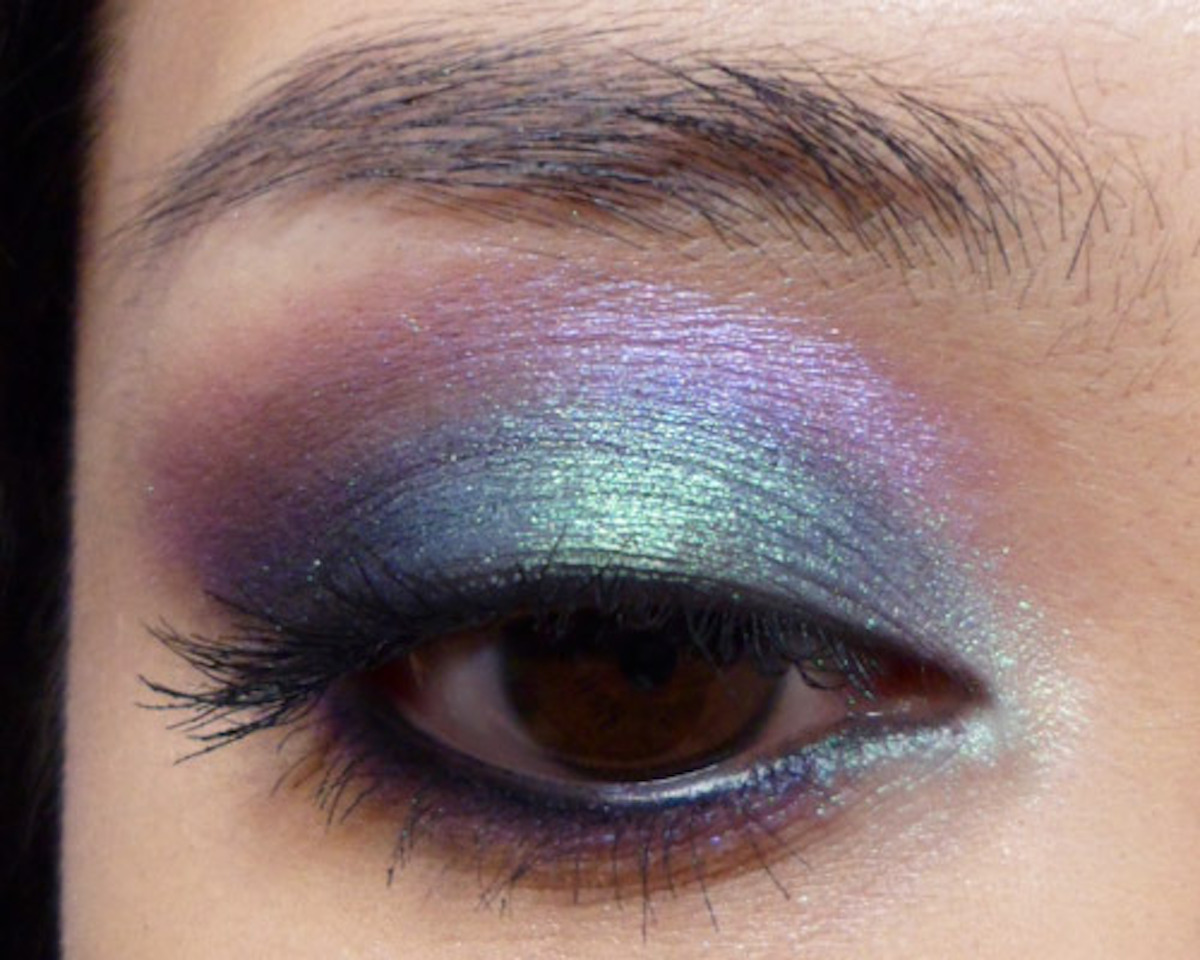 Lip art has also received a crazy boost this year. To wear this trend, pair Iridescent ice-blue lipstick, and inky black liner. This combination creates lip art that is inspired by dragonfly wings. Dragonfly wings have inspired many beauty trends in the past, but currently, the focus is on lip art.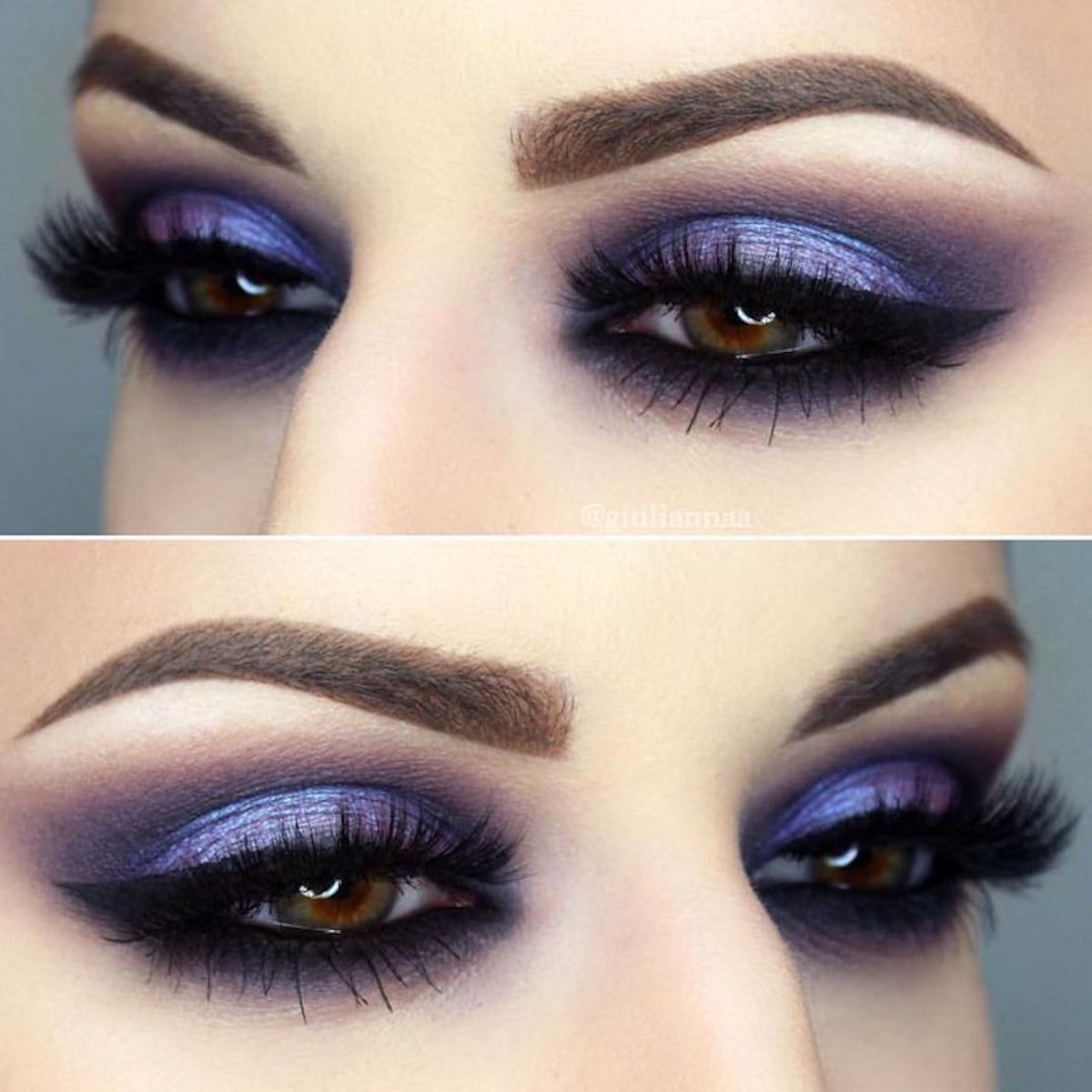 Flower Eyeliner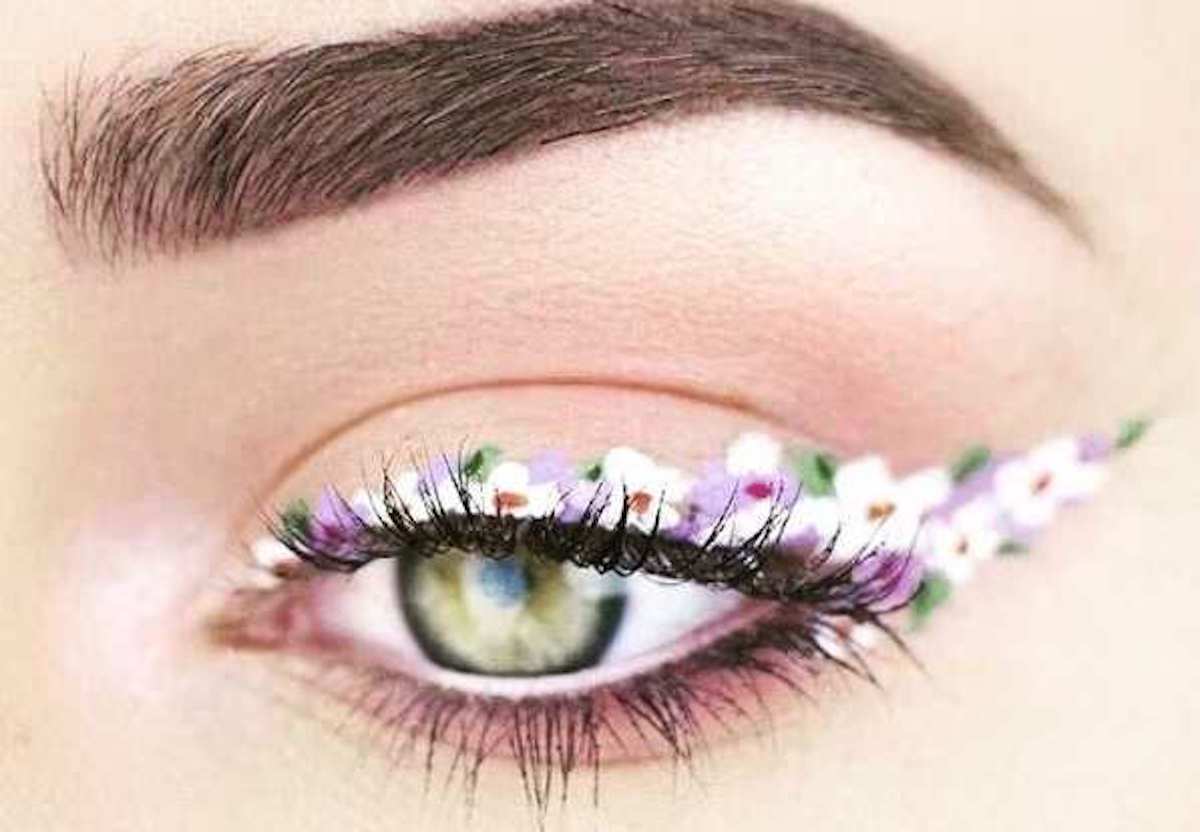 Regular eyeliner is no longer cool thanks to this crazy eyeliner trend. Why not create intricate flower designs instead of wearing regular black eyeliner? Although it's a painstakingly process to wear flower eyeliner given the time and skill needed, the trend has still gone viral. The outcome is deemed "beautiful" according to most social media reactions about the trend.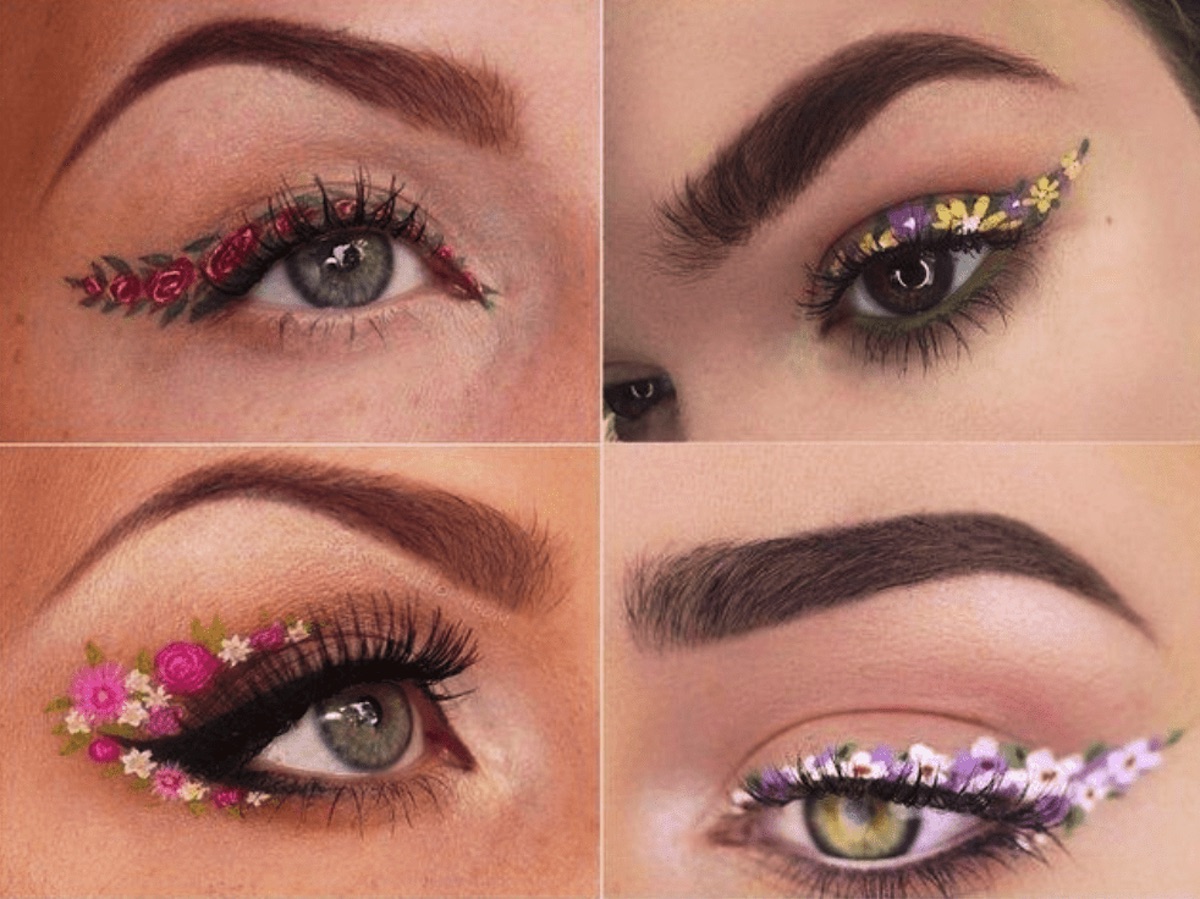 Tooth Nails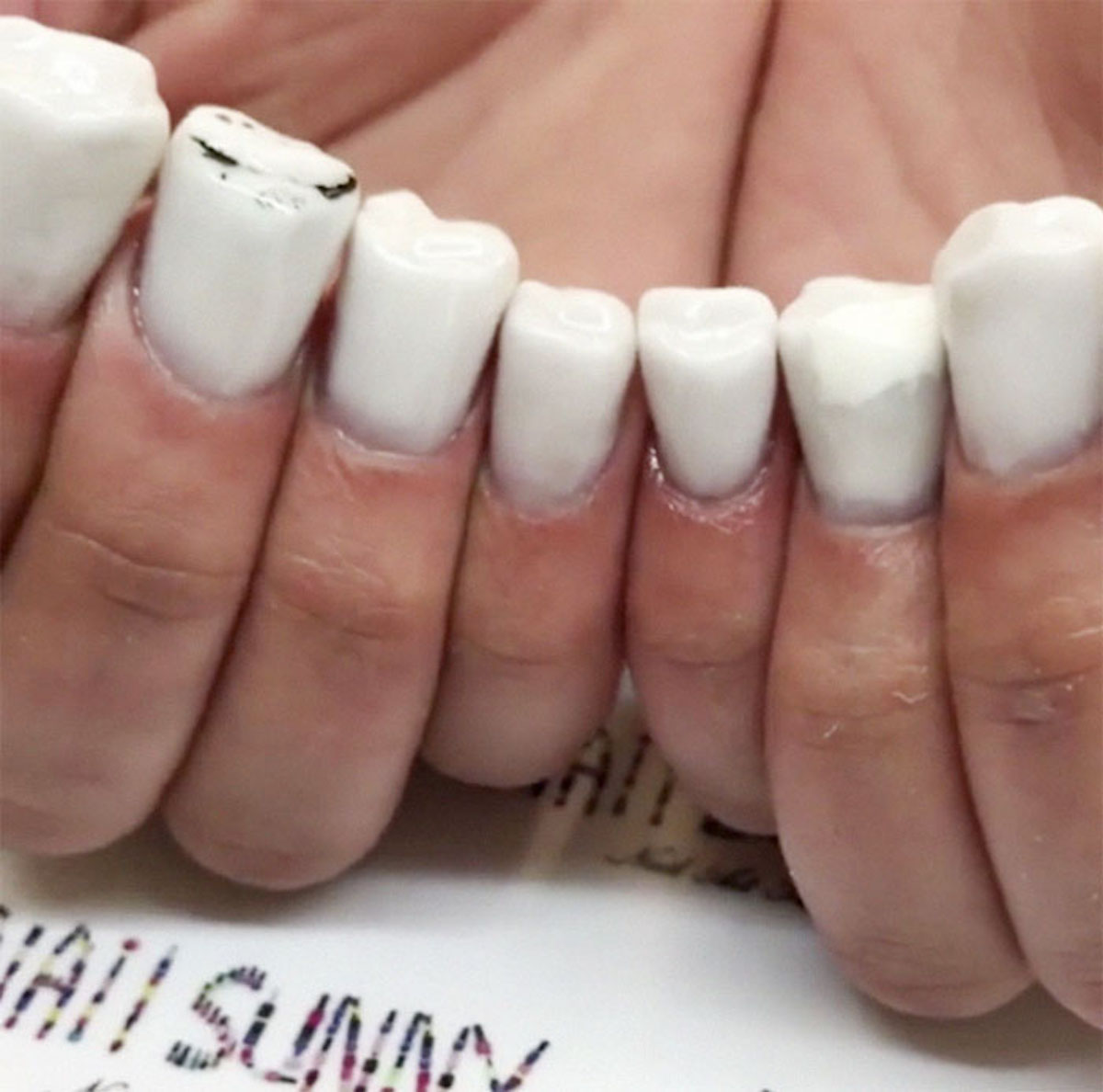 This nail trend might be the most horrifying of all nail trends in 2018. Tooth nails look exactly like teeth. This trend gained traction on Instagram. You have to see a set of tooth nails or wear them yourself to believe they are cool and weird all at the same time.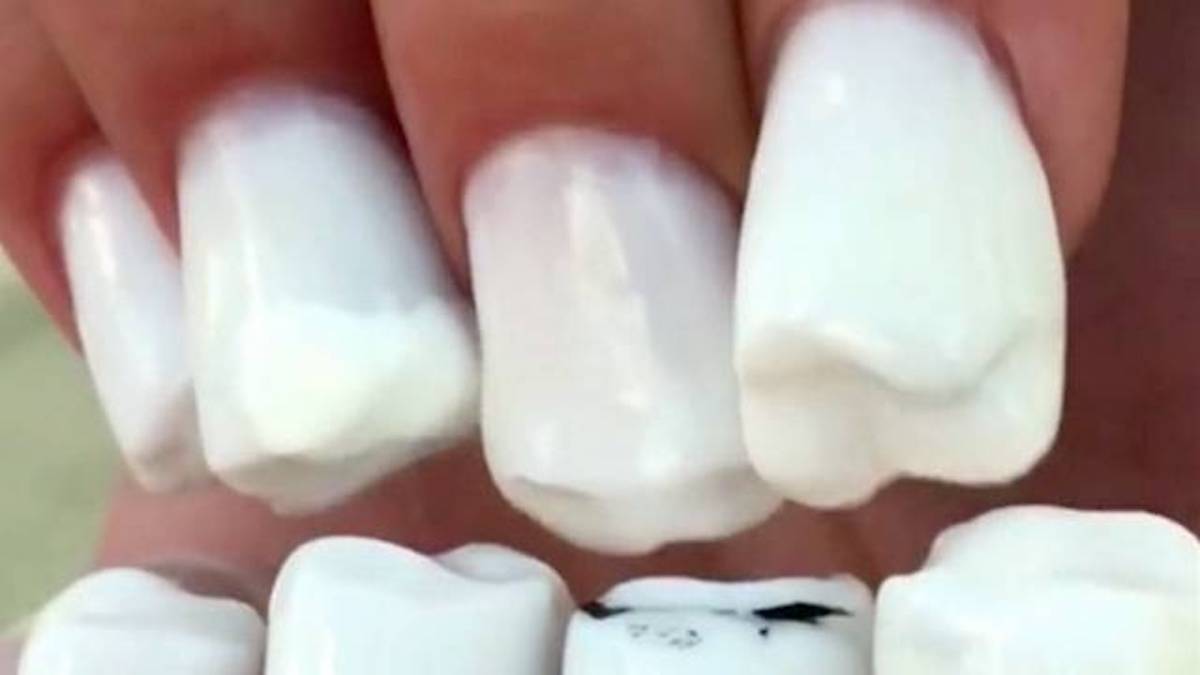 Rainbow Brows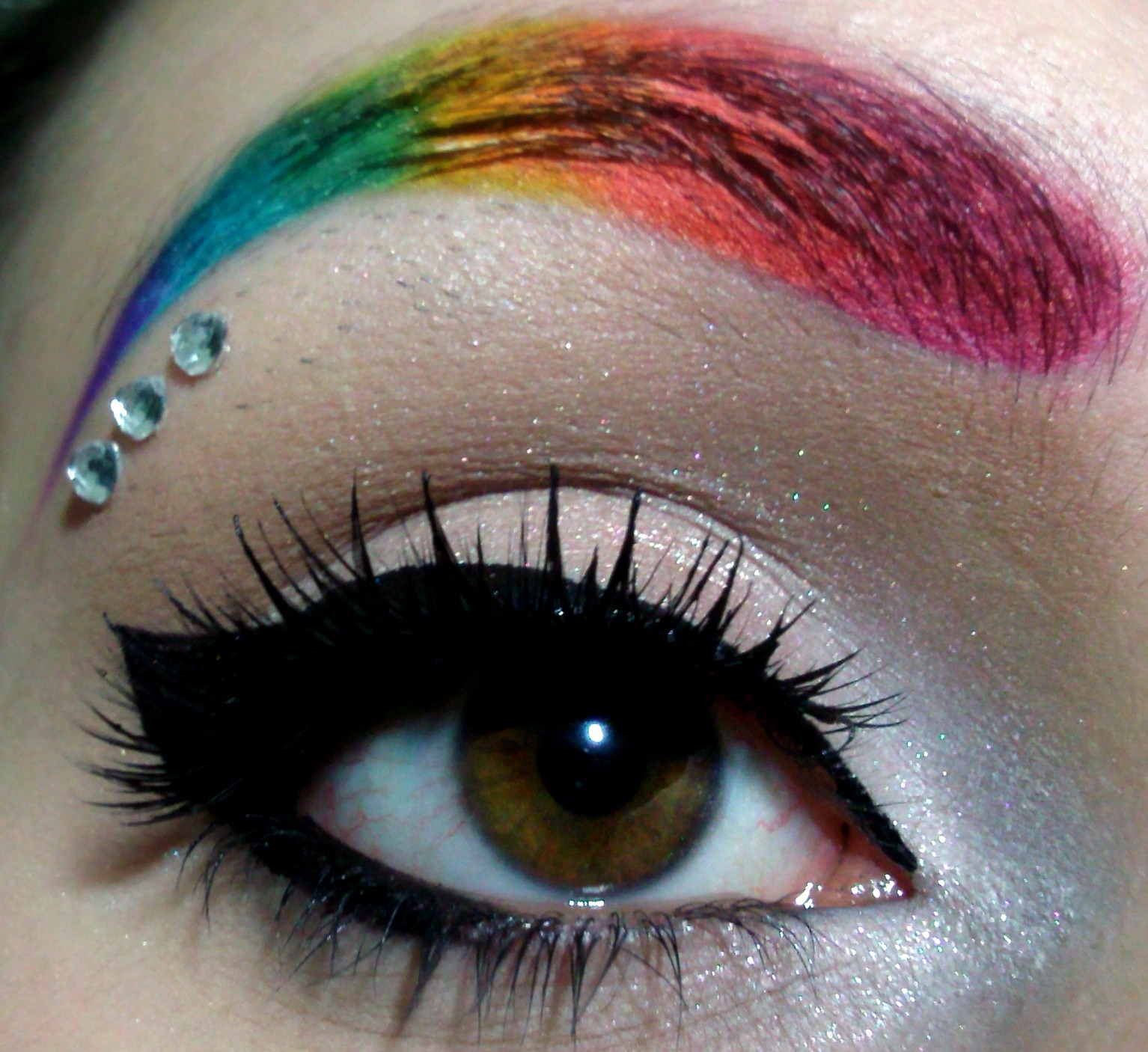 The rainbow has featured again on this list. Rainbow brows have become a crazy beauty trend in 2018 because of the Kat Von D brow pigment collection released in 2018. The collection features a variety of primary color-pigments that have paved way to rainbow brows. However, rainbow eyebrows have been achievable with eyeshadows and lipstick long before eyebrow products were readily available in the right shade. The popularity of this trend will give way to similar brow products and recreations that may take brow craziness to the next level.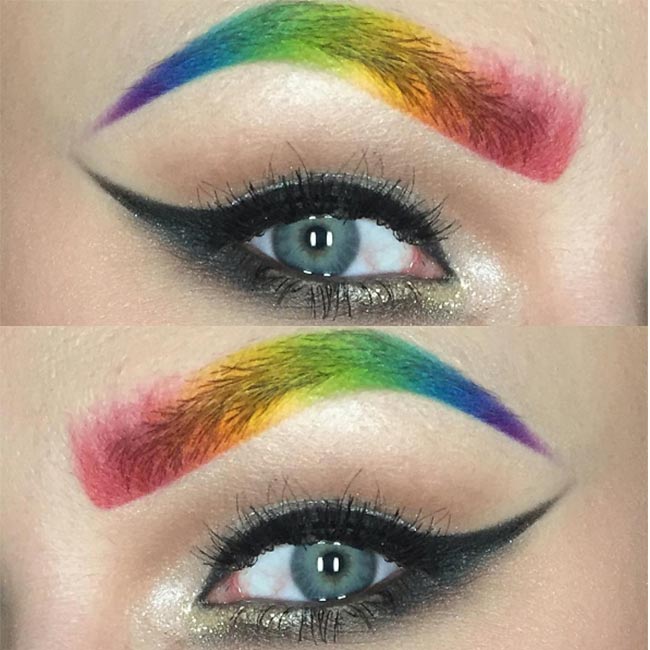 Glitter Mask
This trend combines two trends into one. Glitters and face masks have been popular in 2018. When combined, they make you look really cool. Contrary to popular belief, the glitters don't have any significant benefit aside from aesthetics.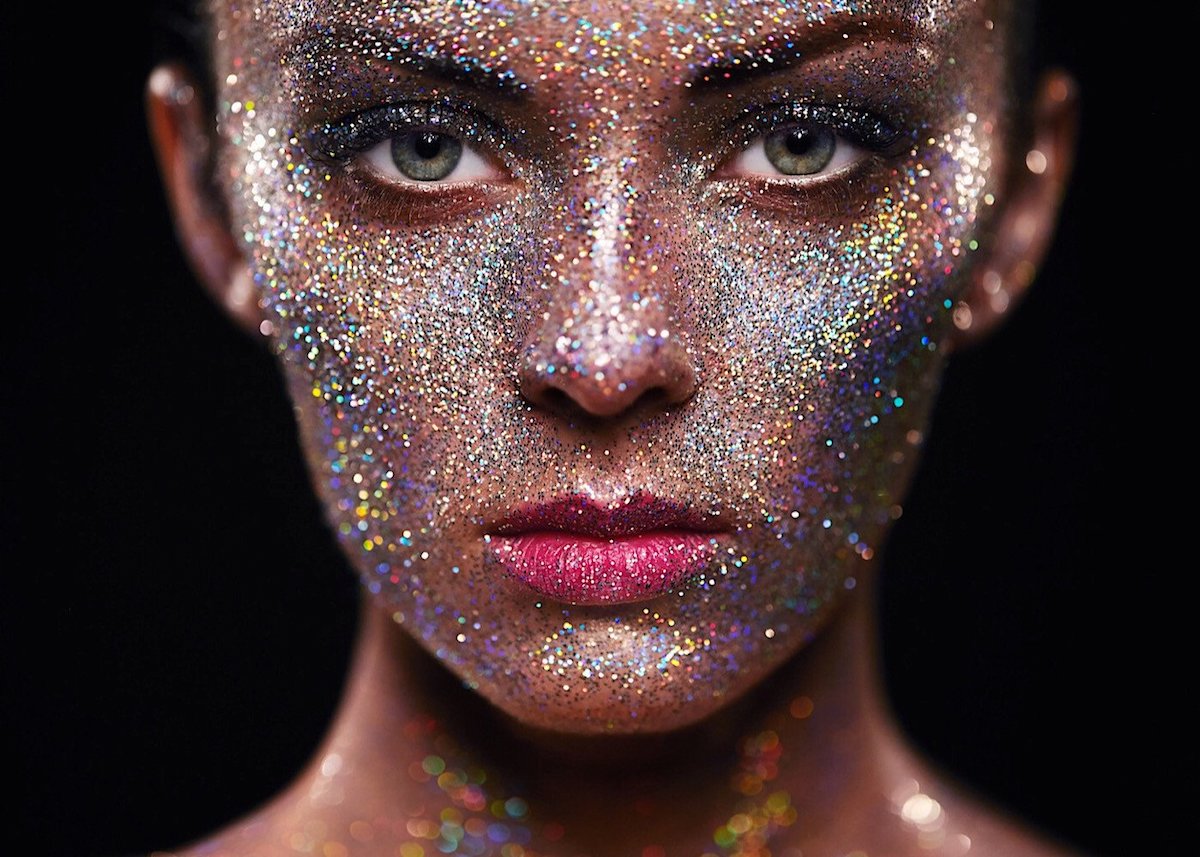 Cobalt Color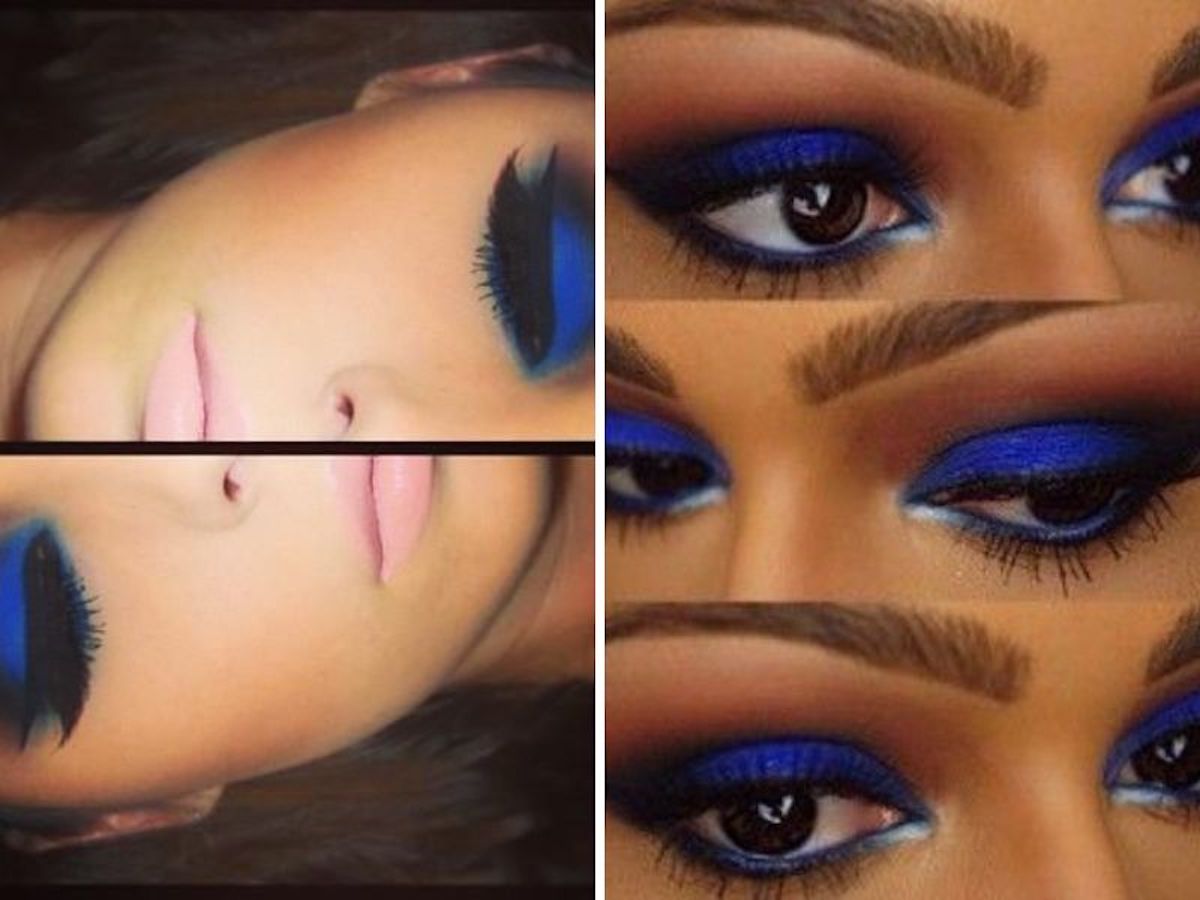 Cobalt is a crazy color that has given rise to a crazy trend inspired by reality TV star Kim Kardashian and Mario Dedivanovic (her longtime makeup artist). The two brought back cobalt into people's collective makeup arsenals. Their popular KKWxMario makeup palette is credited for inspiring millions of women globally to wear color again including cobalt blue! Cobalt's silvery, bluish and grey accent is viewed as bold and unconventional.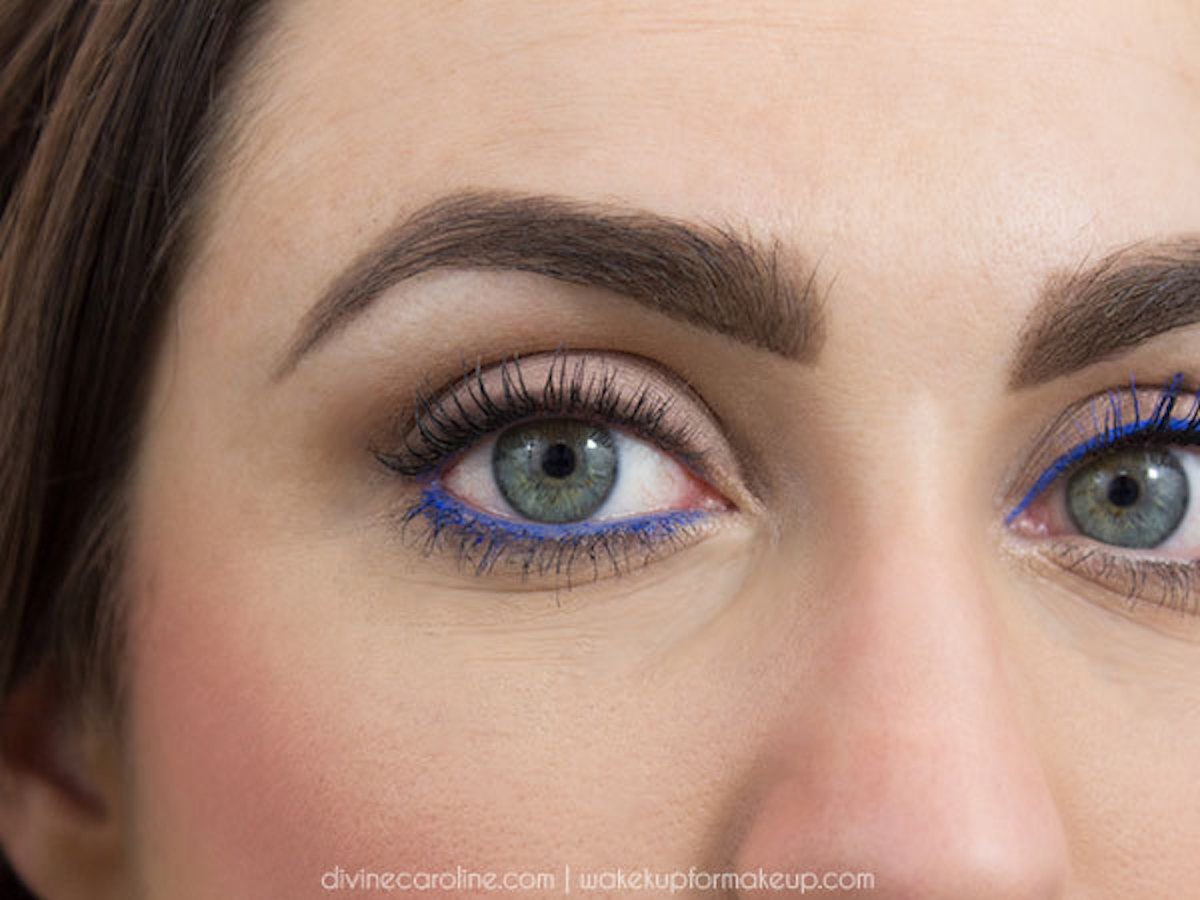 Color-changing Pigments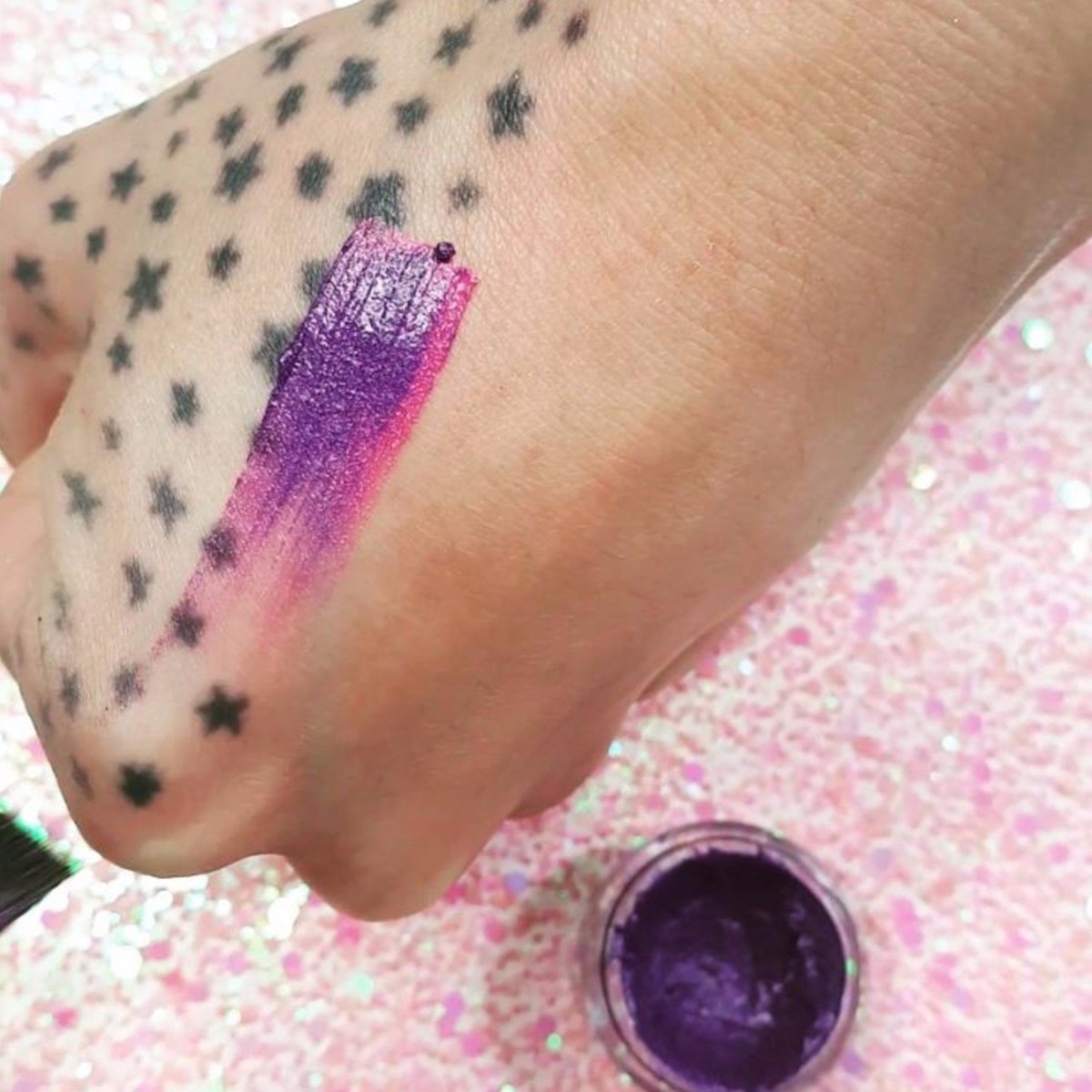 Social media and the internet at large lost collective minds when Chaos Makeup debuted a color changing makeup pigment. The pigment has ushered in a new makeup trend that seemed to be reserved for sci-fiction. If you thought colorful trends were too crazy to last, brace yourself for recreations and combinations of this trend and many others going forward.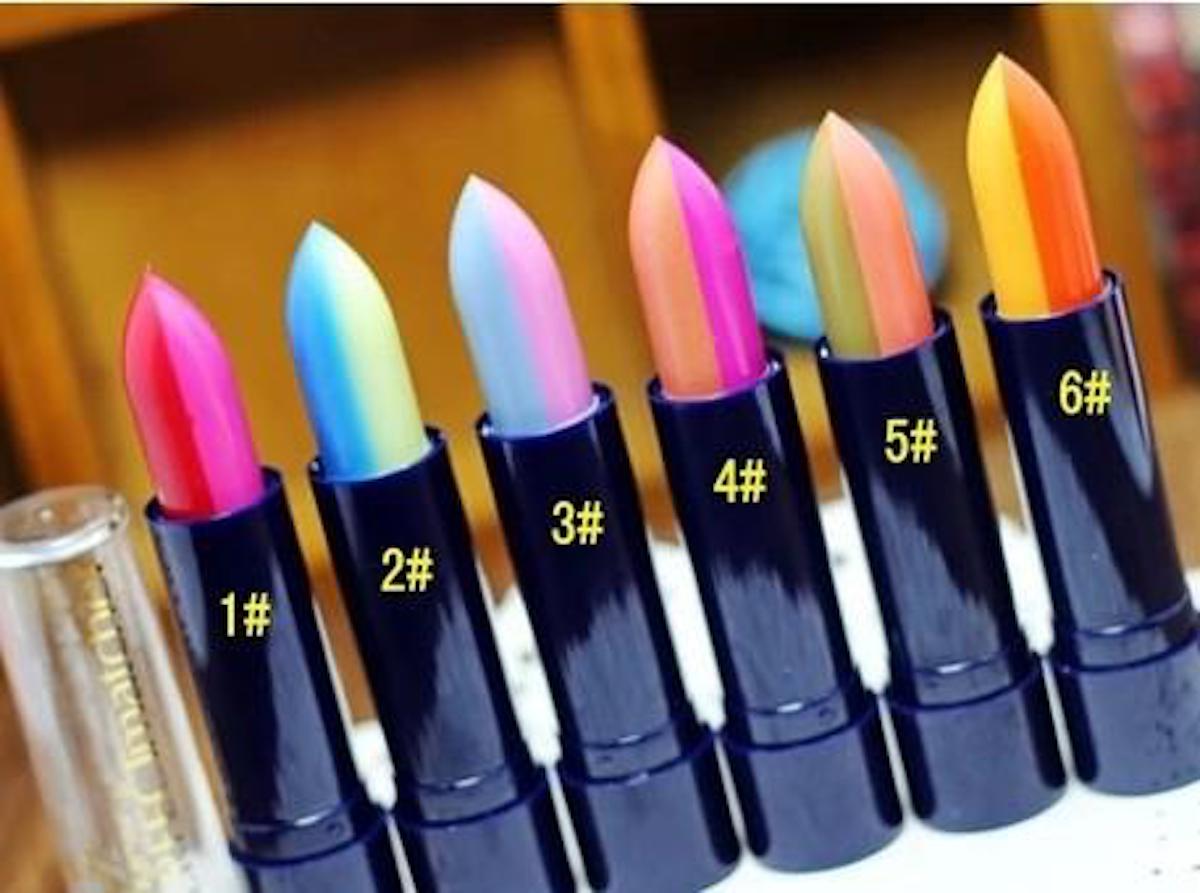 Watercolor Hair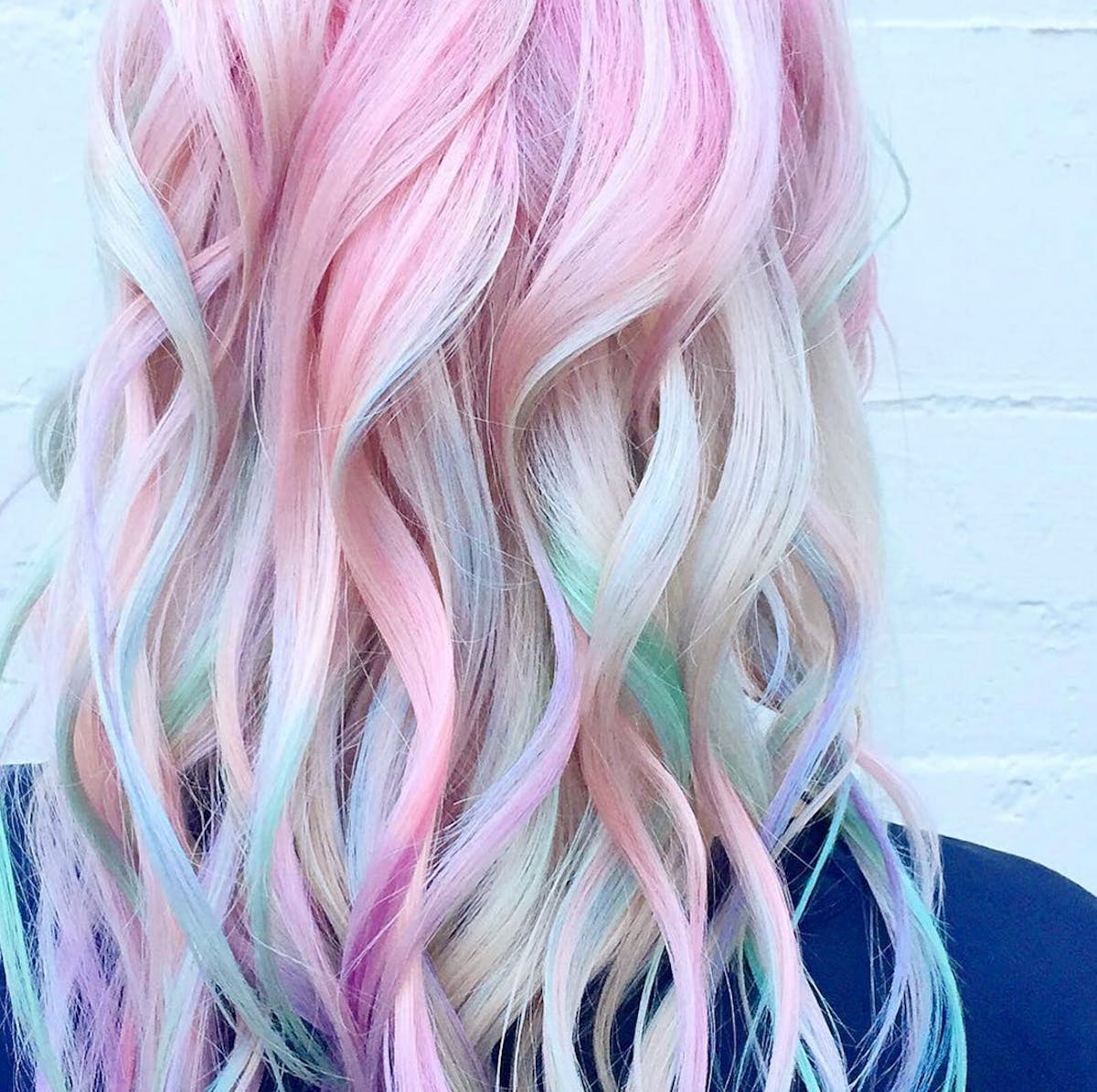 Full service luxury salon @Studio_Wolf by Linda Wolf is credited for introducing watercolor hair which is; pastel hair color featuring a subtle shimmering silver base. Colorful hair has always been a crazy beauty trend given the practicality. However, thanks to @Studio_Wolf among other similar outfits promoting creative color, the trend is now mainstream.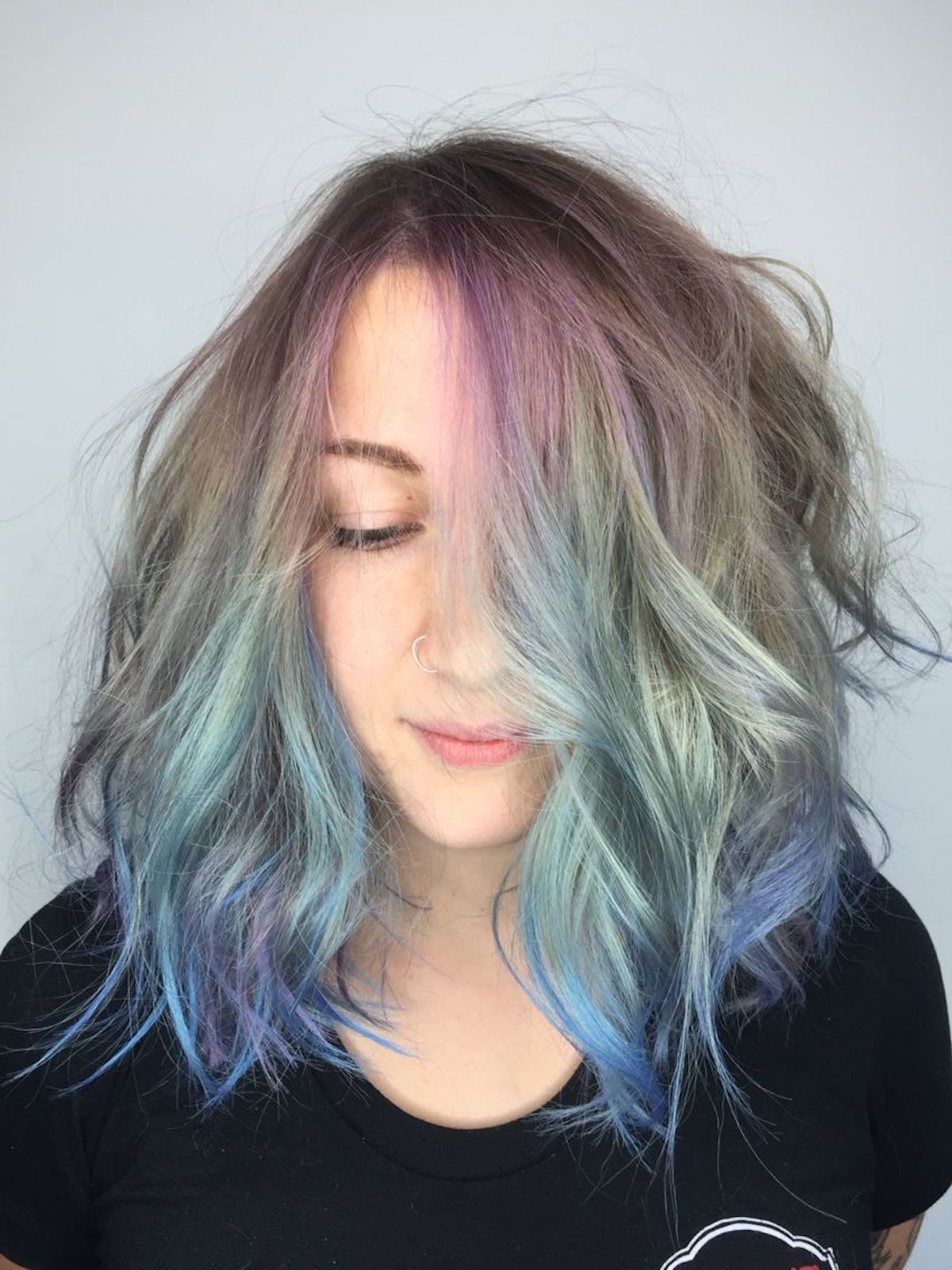 '90s Gloss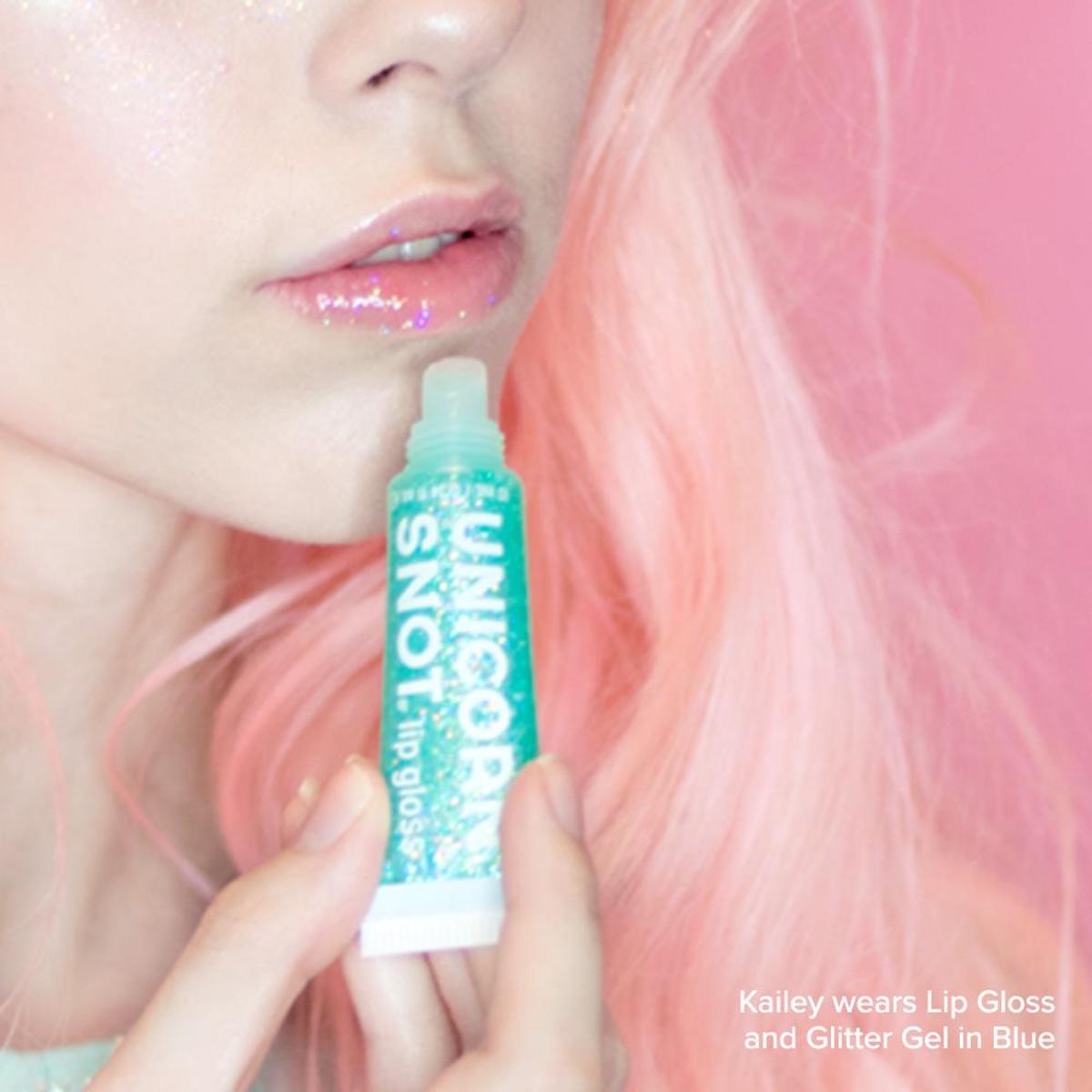 This is another beauty trend making a big comeback after years. The 90's gloss comeback can be attributed to Pat McGrath after releasing lip gloss that is unmatched in every aspect. We've not seen better lip gloss since 1998. The thick, shiny and unapologetically glittery LUST gloss is crazy in a great way. Up until 2018, no one has been able to make lip gloss that offers the perfect combination of weird and cool up until Pat McGrath knowingly or unknowingly borrowed some inspiration from the past.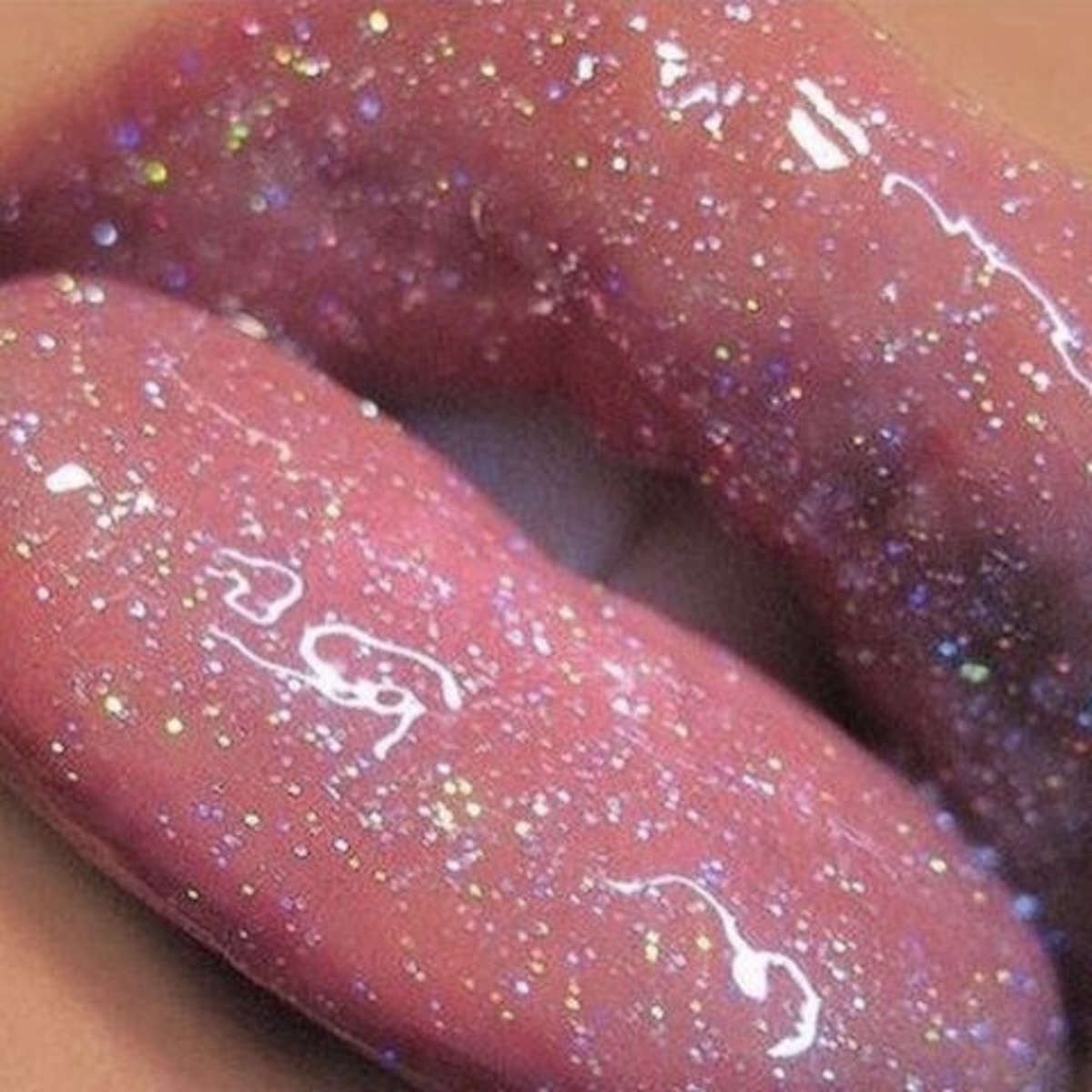 Neon Makeup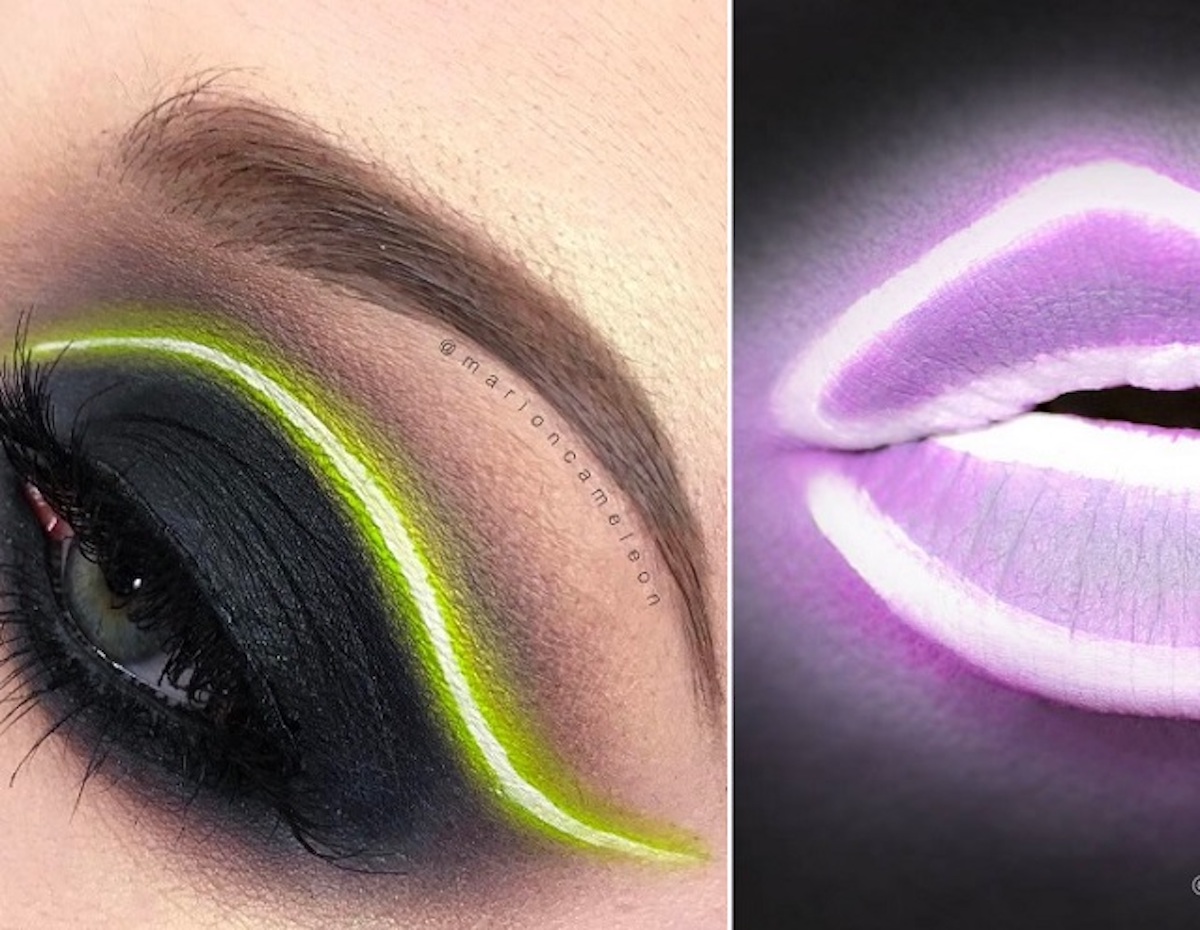 This makeup trend was born out of a perfect pairing of bright colors, textures, and expertly-traced and blended white eyeliner that gives a neon sign illusion to the lips and eyes. Neon makeup is so crazy; it has been left to a select few who don't mind being colorful. Nevertheless, this hasn't stopped the trend from dominating Instagram beauty trends this year. The endless images of neon makeup have encouraged followers to embrace the crazy trend.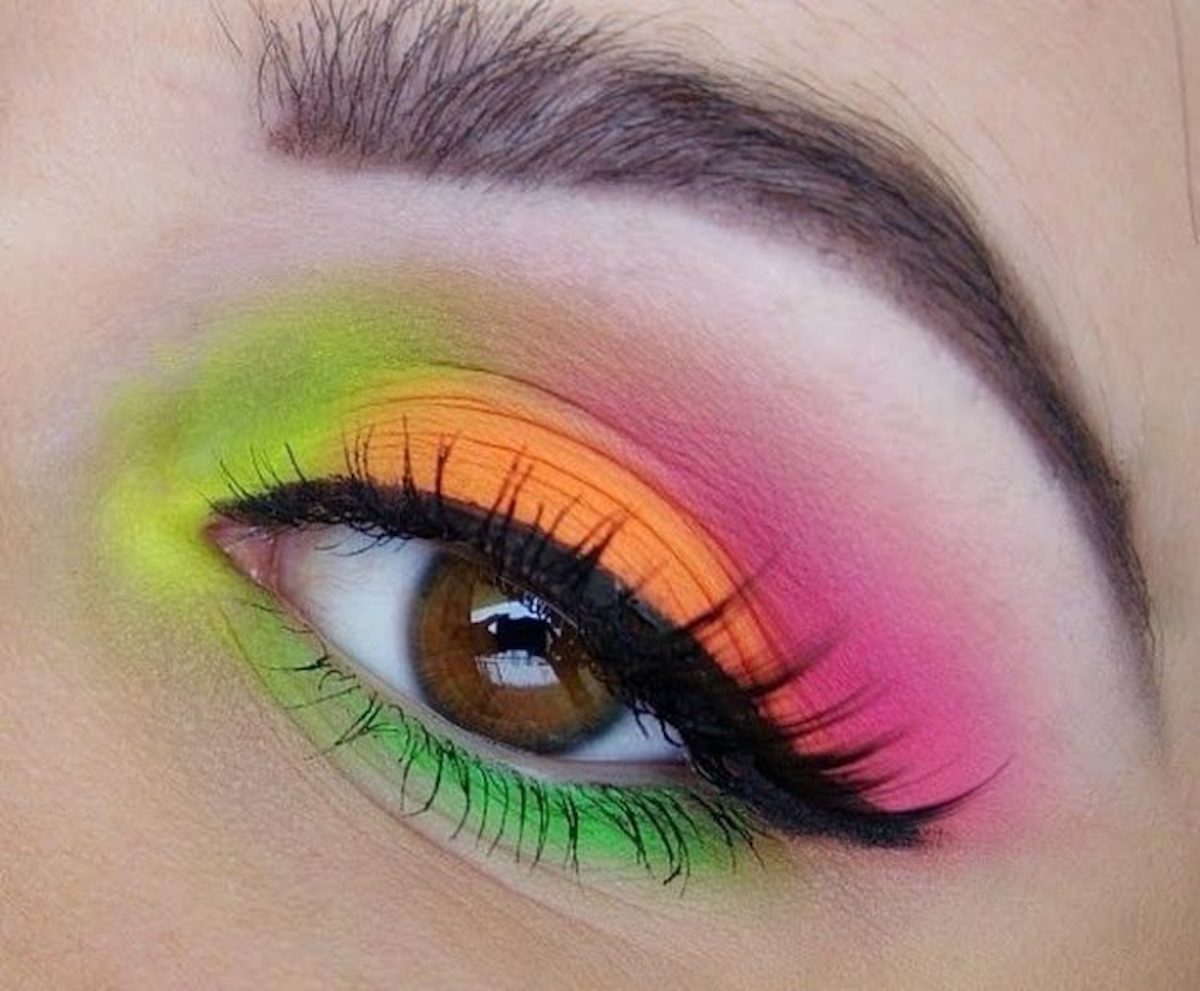 Yellow Fever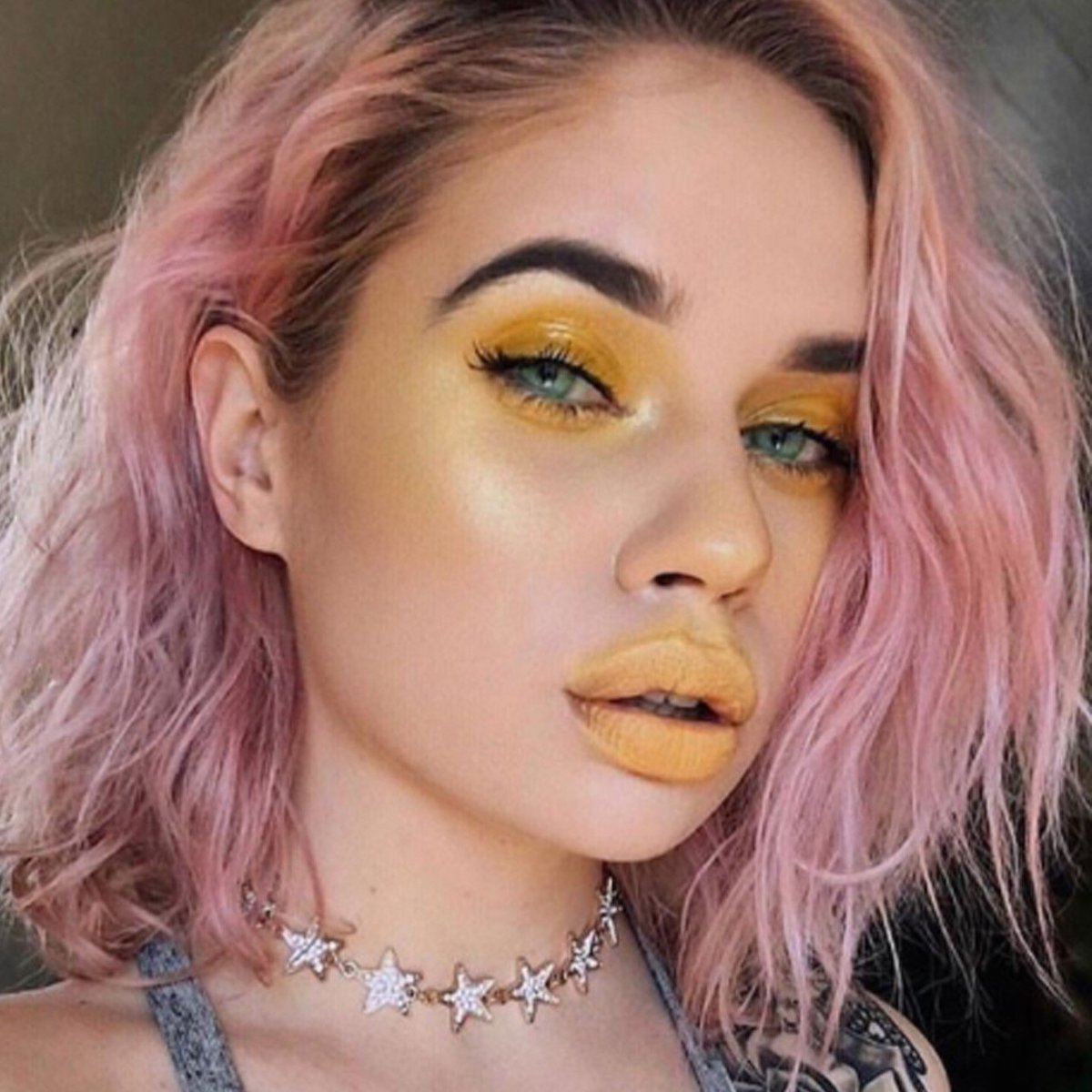 Yellow is another unconventional makeup color that is responsible for a number of beauty trends in 2018. You can thank or blame Margot Robbie (for wearing yellow fever) or Pati Dubroff (for creating it for her) and popularizing a seemingly crazy makeup look in 2018. Most people keep-off unconventional fashion and beauty trends until someone "cool enough" steps in and popularizes the look. You can brace for more yellow fever in 2018 and beyond.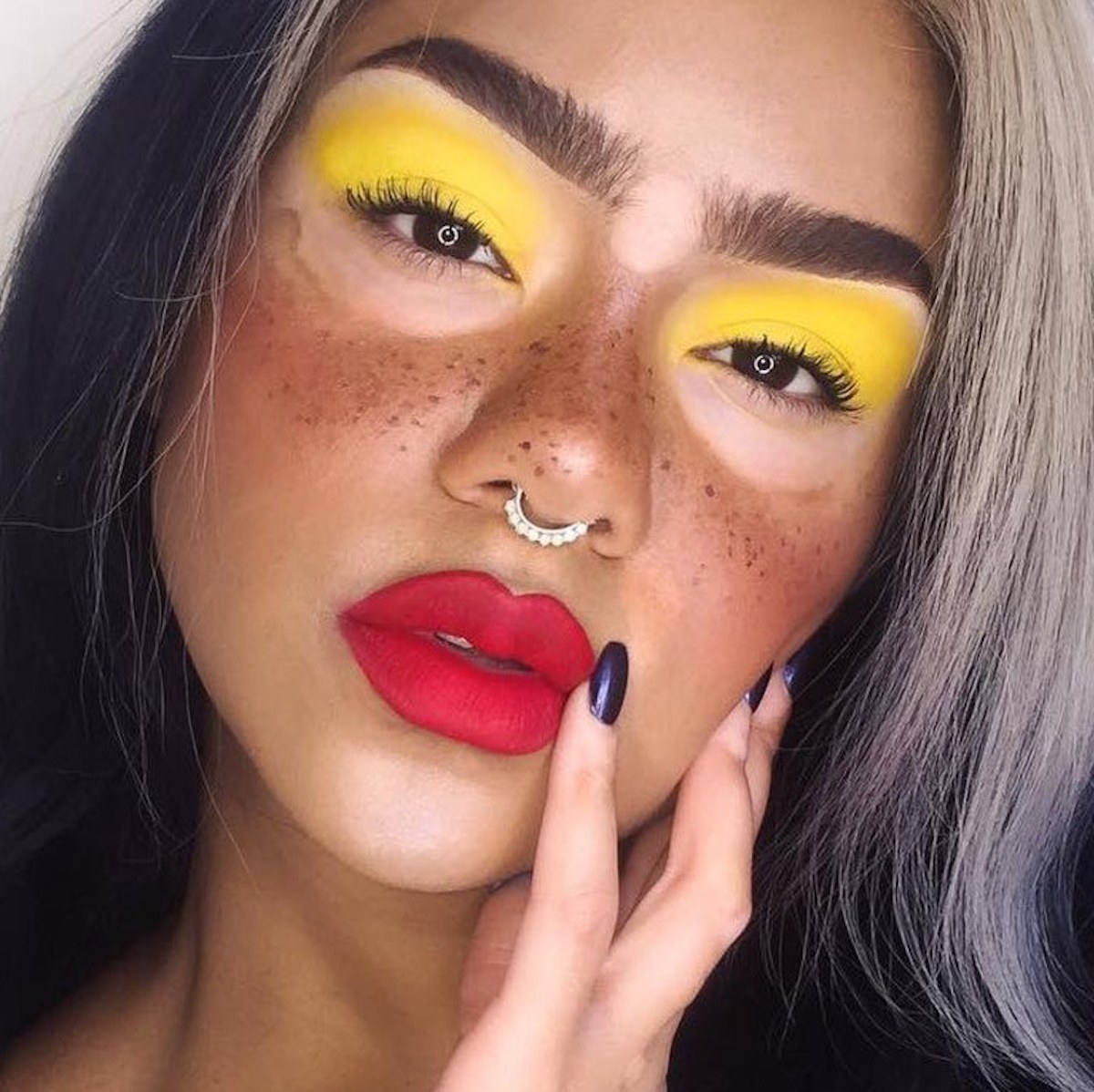 Claw Clips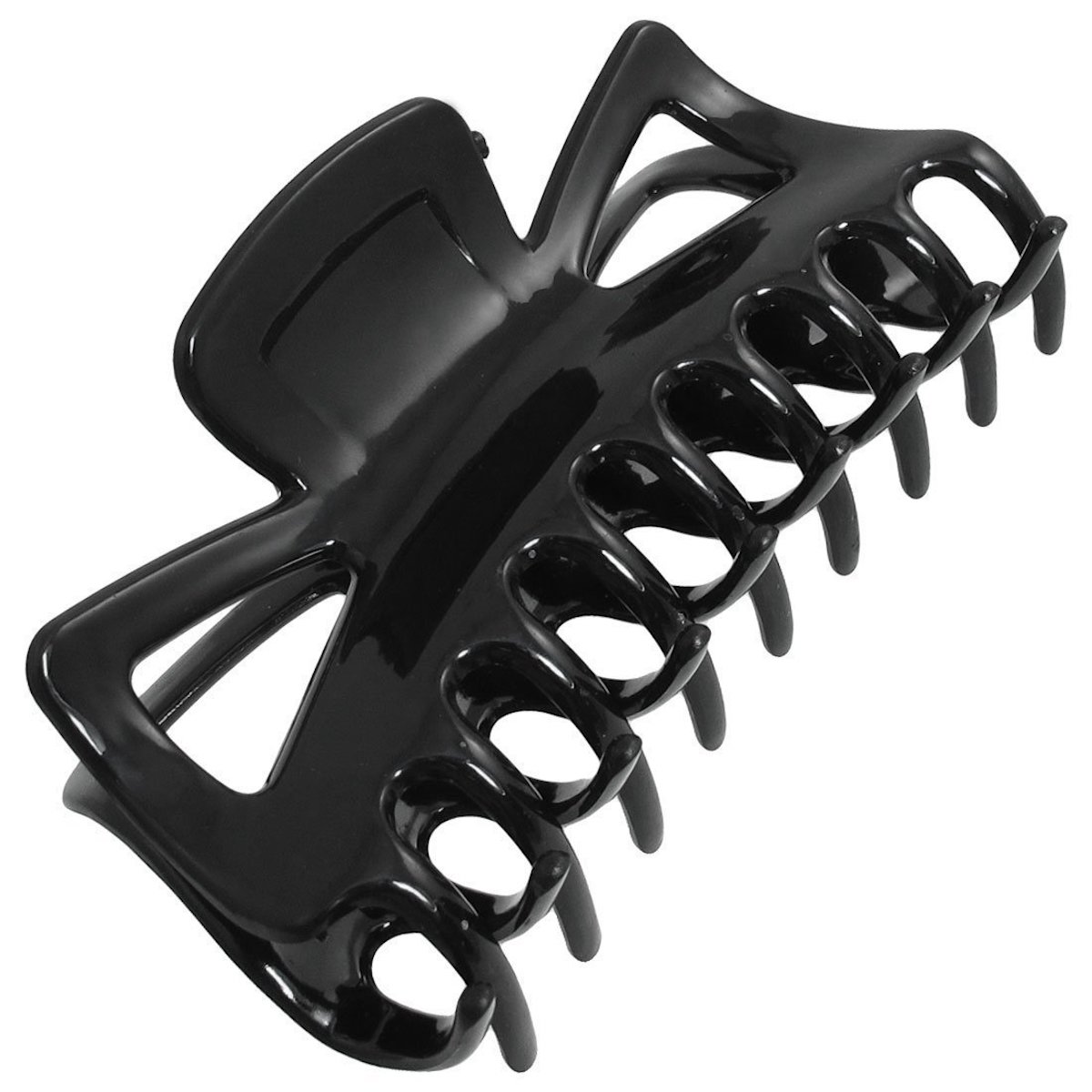 If you thought past beauty trends couldn't make a notable comeback, think claw clips. This 90's favorite has made a comeback in 2018 thanks to fashion designer Alexander Wang. During her fall 2018 show, runway models wore claw clips finished in chrome and features a designer logo. Since then, claw clips have made a crazy comeback with new designs showing up on social media.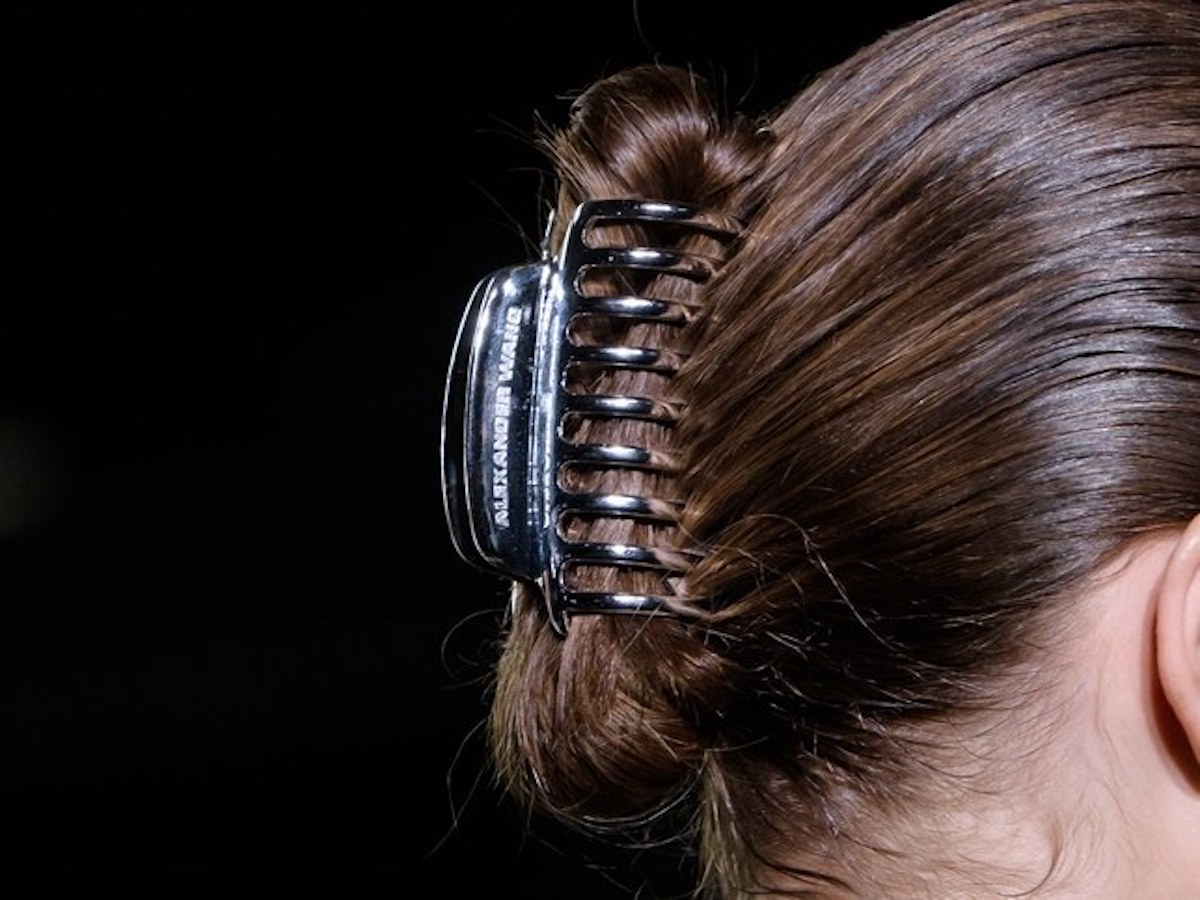 Rainbow Part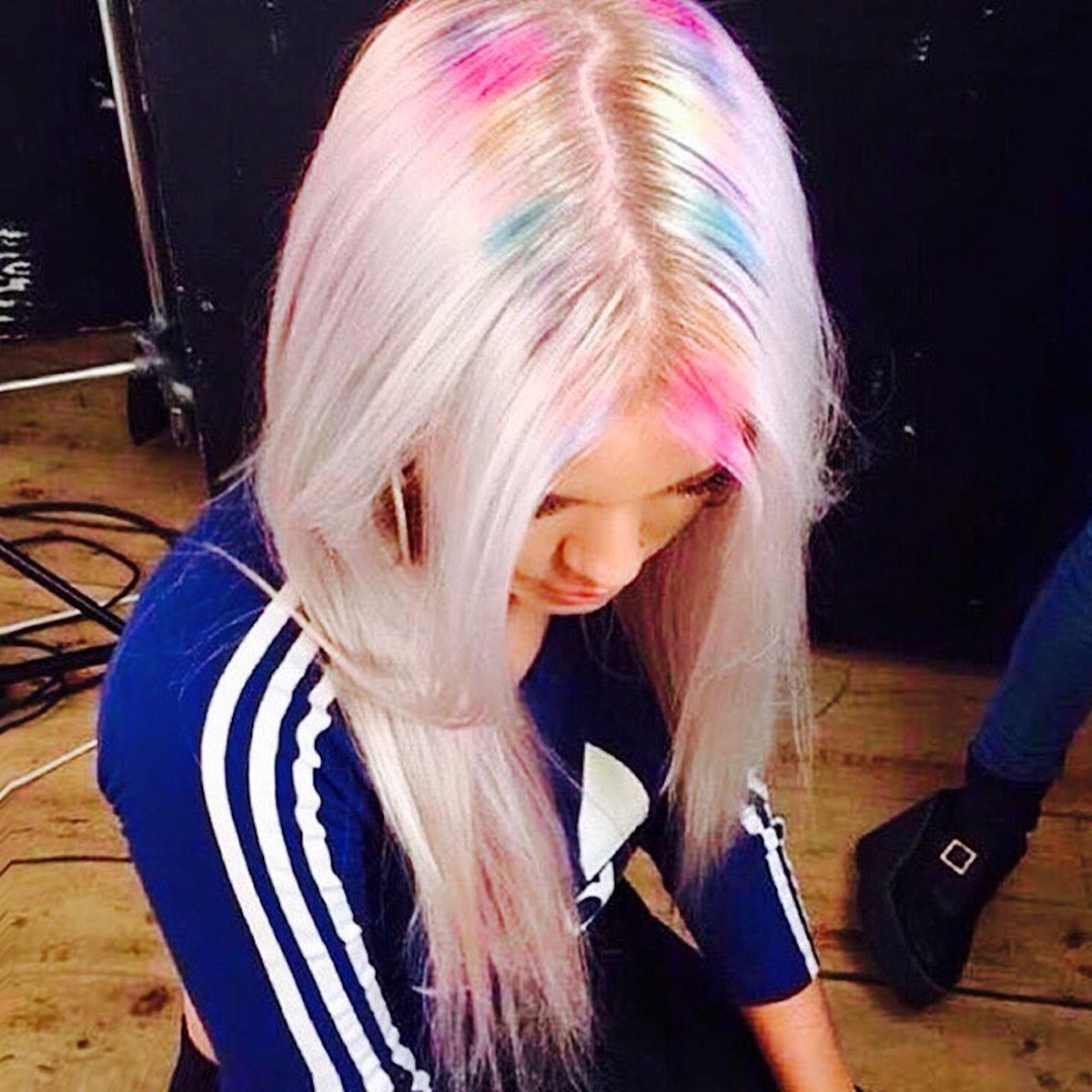 If you thought the rainbow was done inspiring beauty trends, brace for the rainbow part. Rainbow hair is soo 2017. You must see this trend to understand why!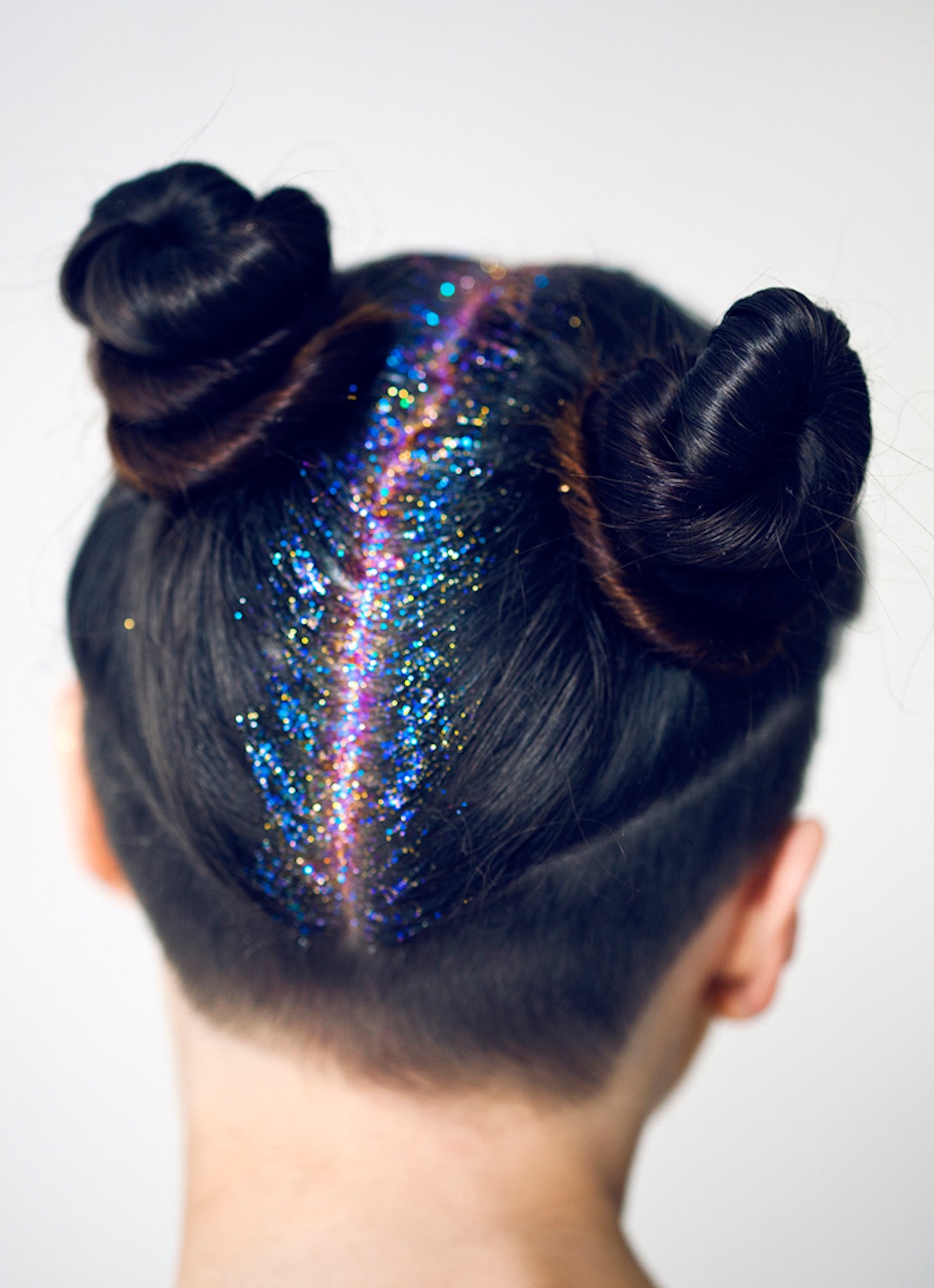 Chain Eyes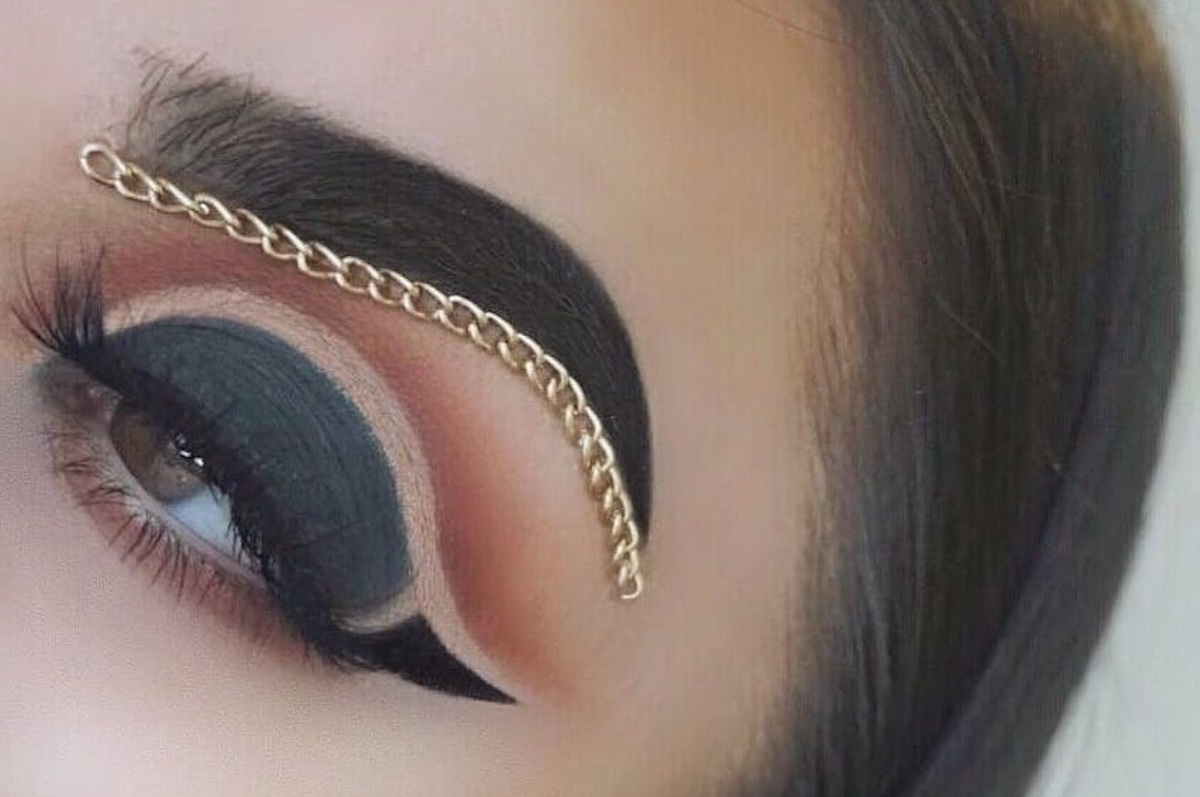 This eye look is downright crazy and impractical. However, the trend went viral in 2018 after James Molloy released the gold chainmail editorial eye trend. James Molloy is a renowned makeup artist synonymous with refined red carpet glamour. His chain eyes are impossible to recreate at home without insurmountable patience and some clear lash glue.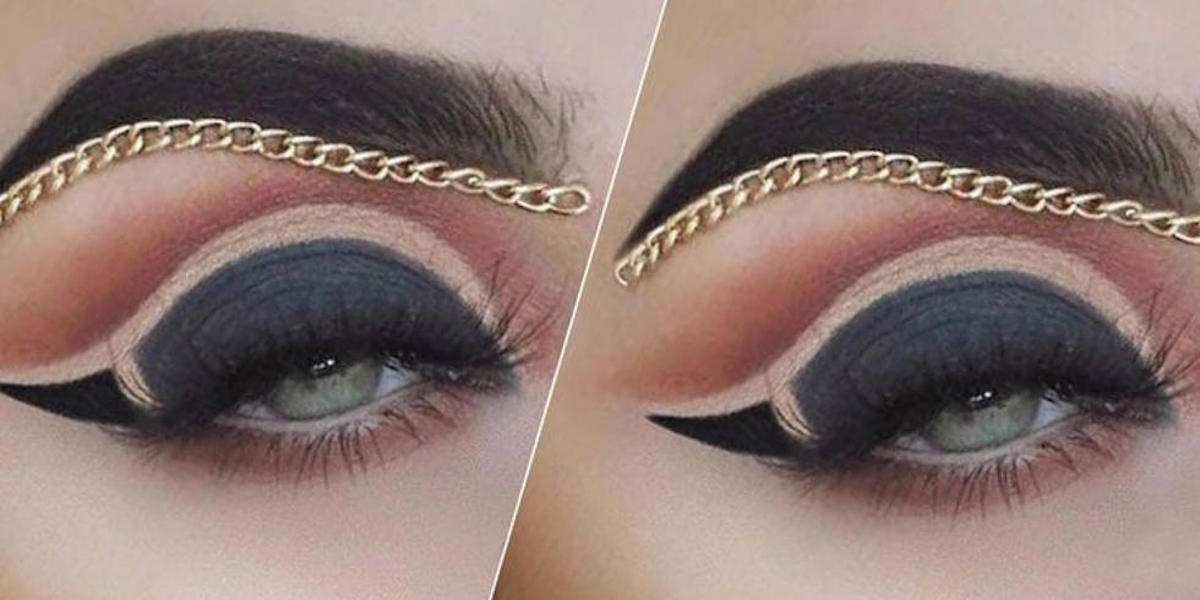 Body Lava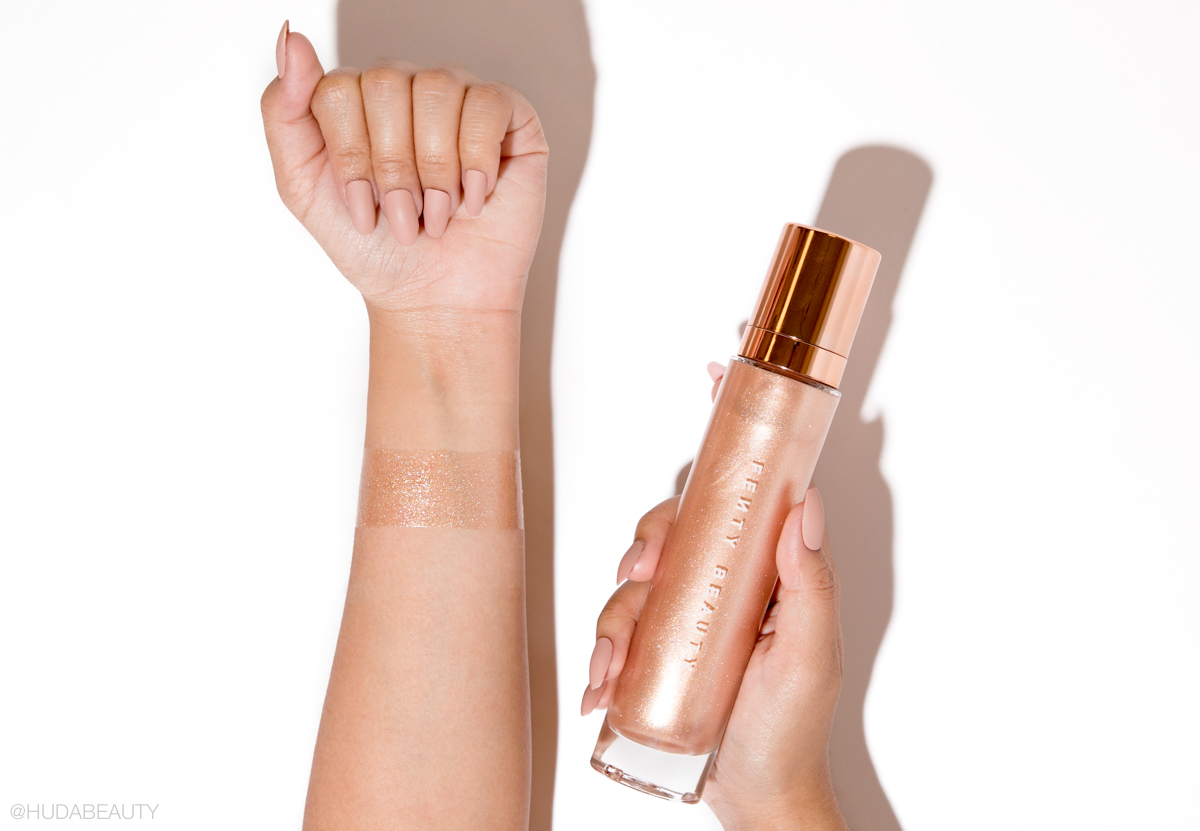 This trend was inspired by Rihanna when she dropped a teaser video to promote her newest beauty project; Fenty Beauty Body Lava. She released a viral makeup tutorial that inspired millions of reactions from all over the world. The resulting recreations dominated social media for weeks ushering in a new era for body makeup.
Royal Lip Art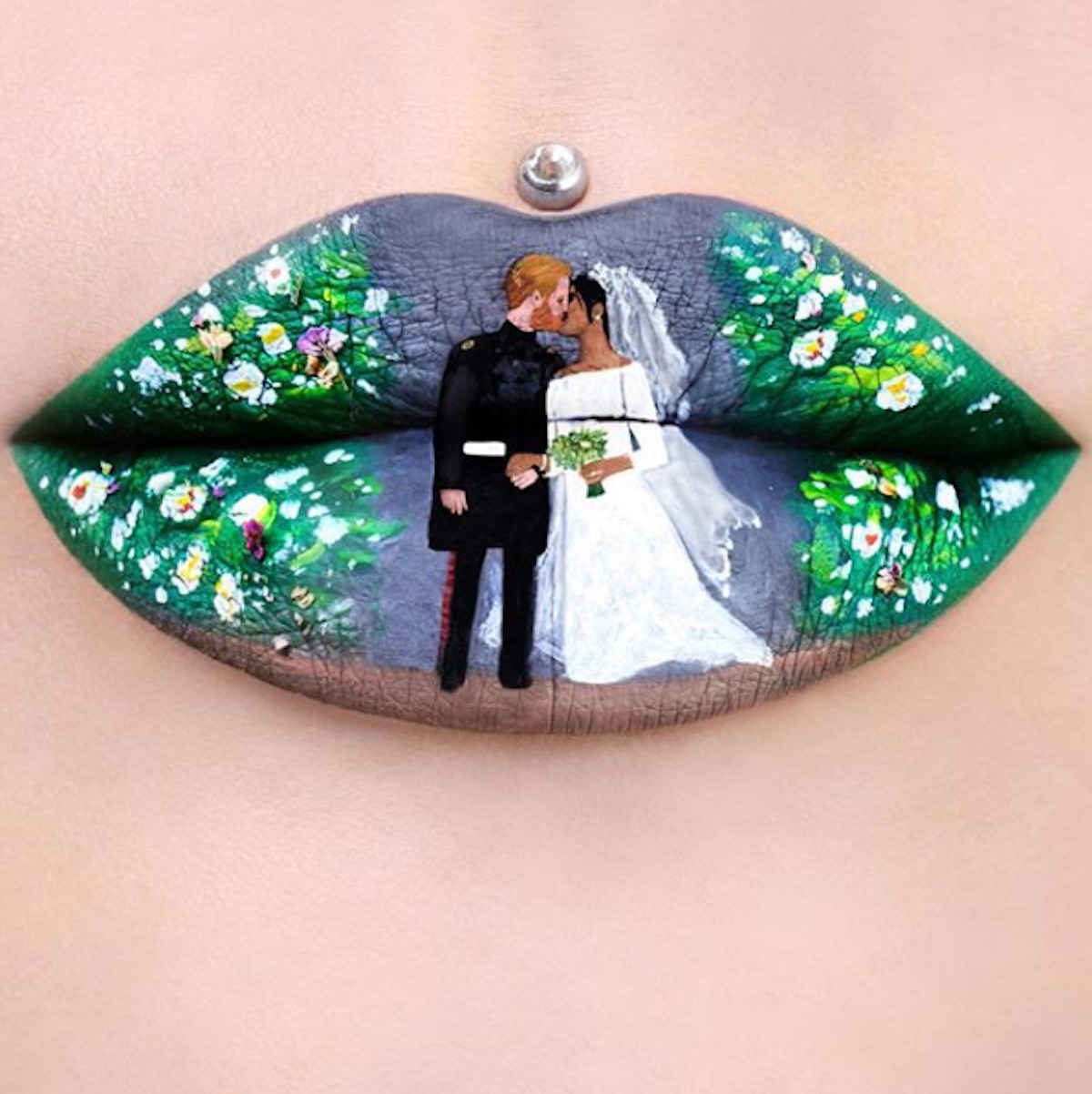 Meghan Markle's engagement to Prince Harry sparked the onset of royal fever as the world waited for yet another royal wedding. The actual wedding inspired a variety of beauty trends from nail art to a newfound love for foundation, peach lipstick and freckles. However, royal lip art took the day thanks to the recreation of Meghan Markle and Prince Harry's kiss by makeup artist Jazmin Daniel.

Jelly Highlighter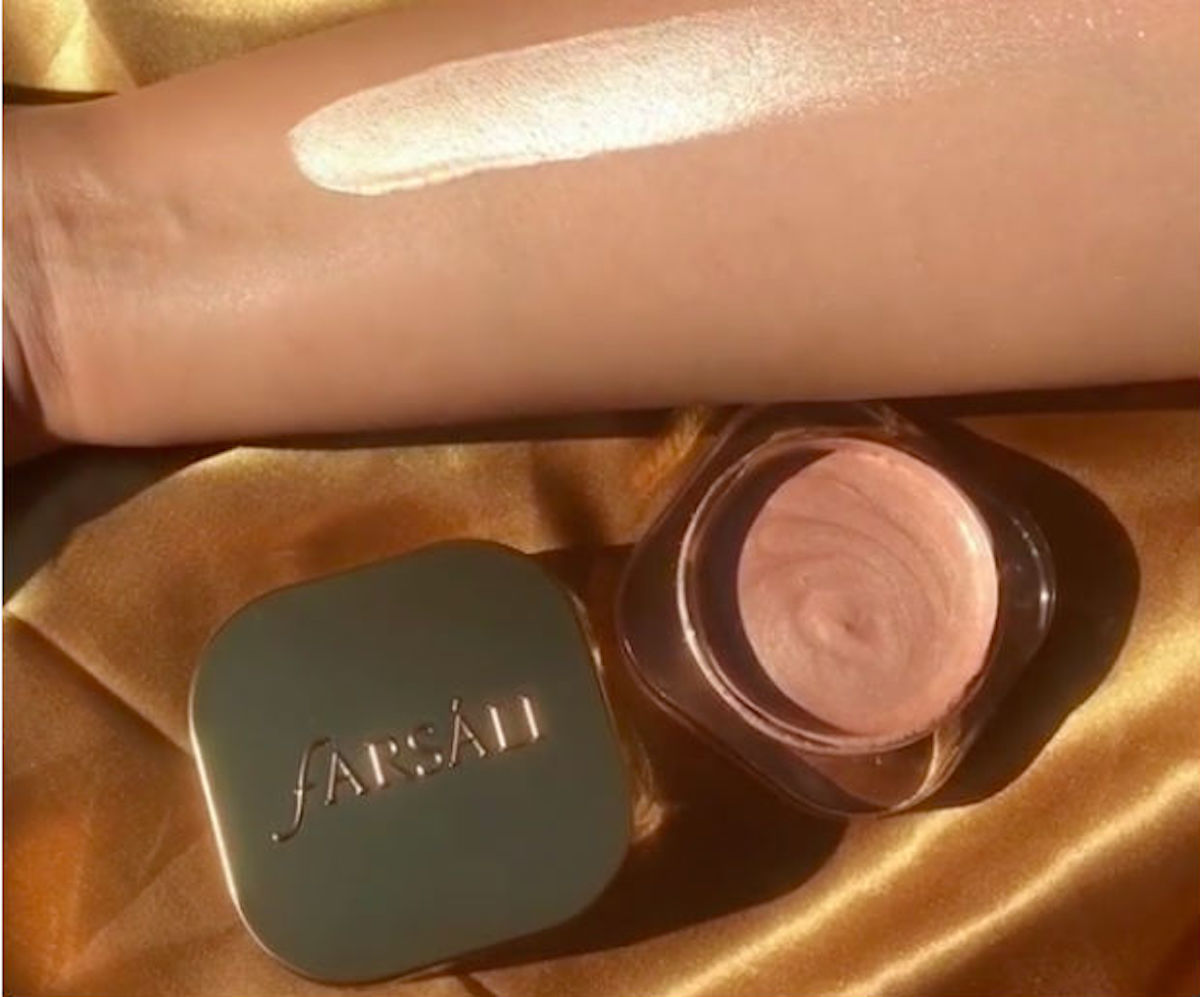 One of Instagram's most popular skincare brands Farsali released new shades of their Jelly highlighter, a cult-favorite. As the name suggests, the highlighter applies like jelly, sets like powder and leaves the skin with a perfect wet-satin finish which doesn't slip. The highlighter's concentrated pigmentation offers a custom glow perfect for every skin type. No wonder the seemingly crazy trend is so popular.