Naaaah nah-nah-nah, nah nah nah nah nah… can't touch this!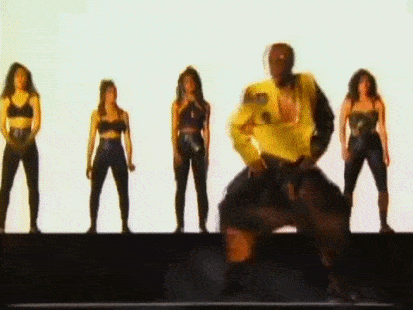 It doesn't matter if you were eight or eighty when the hit single "U Can't Touch This" was released in 1990. The fact is, if you have a pair of ears and have ever encountered the English language, you have heard at least thirty seconds of its unforgettable melody. You've probably even heard your nephew (who was born in 2010) scream "Stop, Hammer Time!" before bashing his sister over the head with the inflatable hammer you so naively gave him for his birthday. Though the song is older even than most of today's college students, MC Hammer's most successful single can be found at every birthday party, roller rink, department store and fitness center around the country, and it's unlikely to go away anytime soon.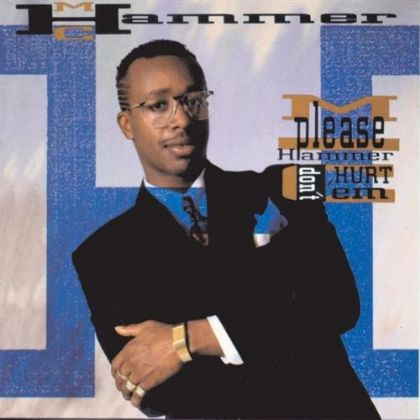 If you were around in the 1990s, however, you're fully aware that this rapper did more than release one great set of lyrics for ten-year-olds to chant in the back seat on road trips. Hammer is now widely considered to have been the first rapper to break into the mainstream, and though he received some heat for sampling famous pop oldies, he paved the way for all the great rap and hip-hop artists of the era. He also popularized the iconic parachute pants and shiny suits we all laughed at but secretly wanted to wear.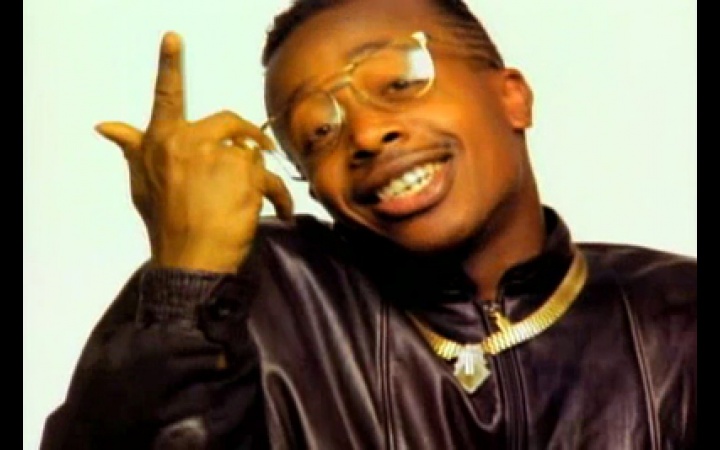 So where is MC Hammer today? After filing bankruptcy and weathering a 16-million dollar lawsuit for copyright infringement (ouch!), many media outlets reported he was down and out, but Hammer denies that to this day. In late 2011, several sources reported that he owed the IRS over $700,000 dating back to the late nineties, but he put the rumors to rest the way any good, tech-savvy 21st century artist would– with a tweet.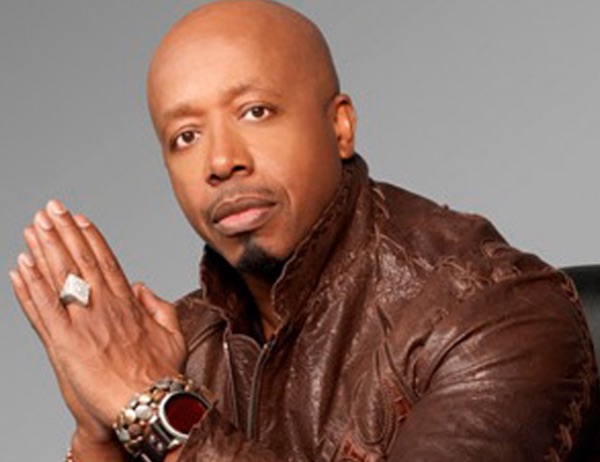 Though Hammer isn't as active as he was in the days of old, he continues to do interviews and release new music. In 2010, after being dissed by Jay-Z, he released a video called "Better Run Run!" which accused Jay-Z of allying himself with Satan. The video, which premiered on Halloween ends with Hammer defeating Satan and forcing his fellow rapper to be baptized. The following year, he released a track called "See Her Face," which lacked accusations of Satanism or anything else. He continues to pop up unexpectedly in commercials, music award shows, and (perhaps most notably) mash-ups of his own work with current stars. If you have yet to see the collaboration he did with Psy back in 2012, it's worth a Google search.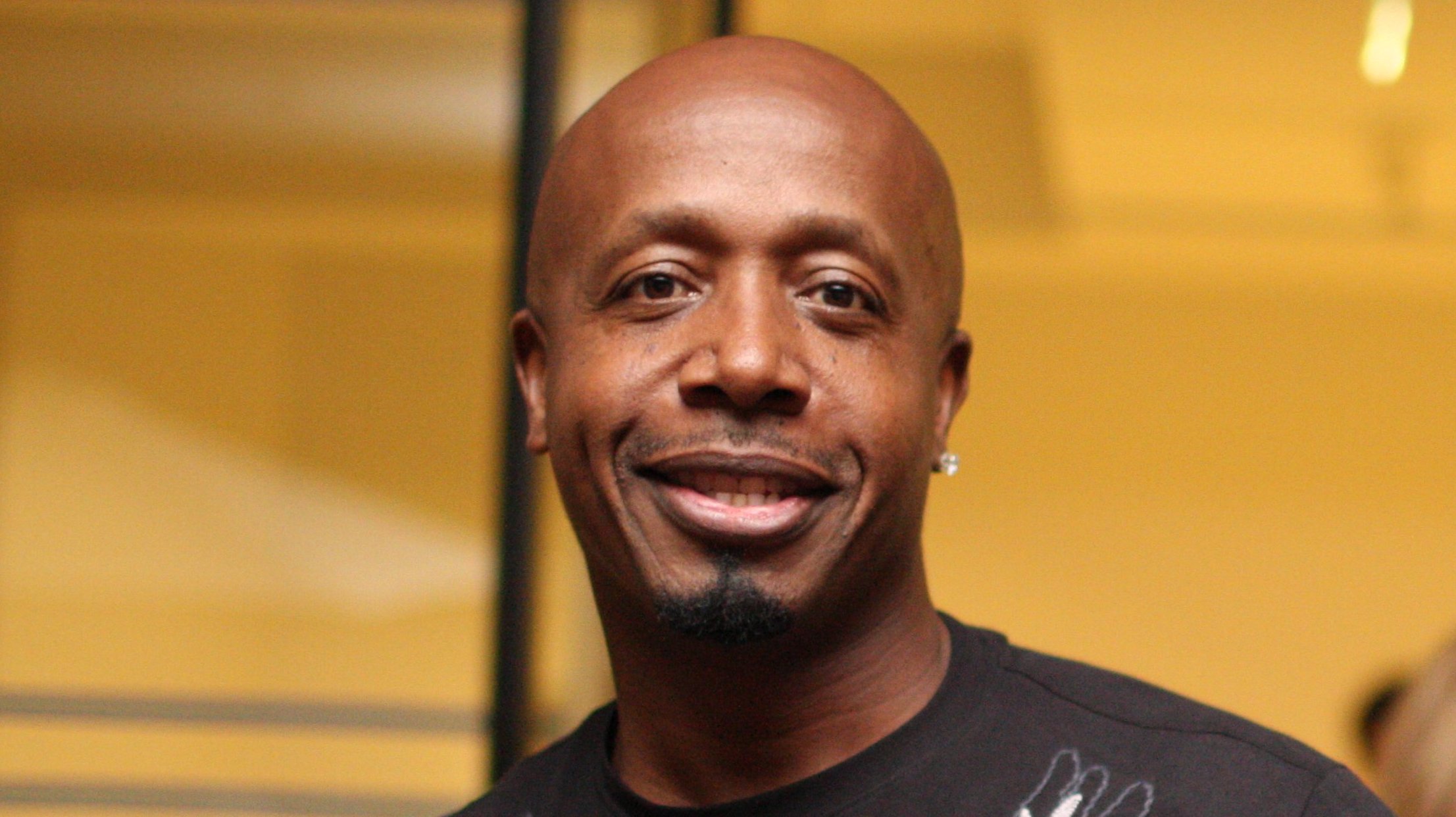 Hit NEXT to continue your journey down memory lane with more 90s stars you might have forgotten about!
Start the 90s slideshow!
Salt-N-Pepa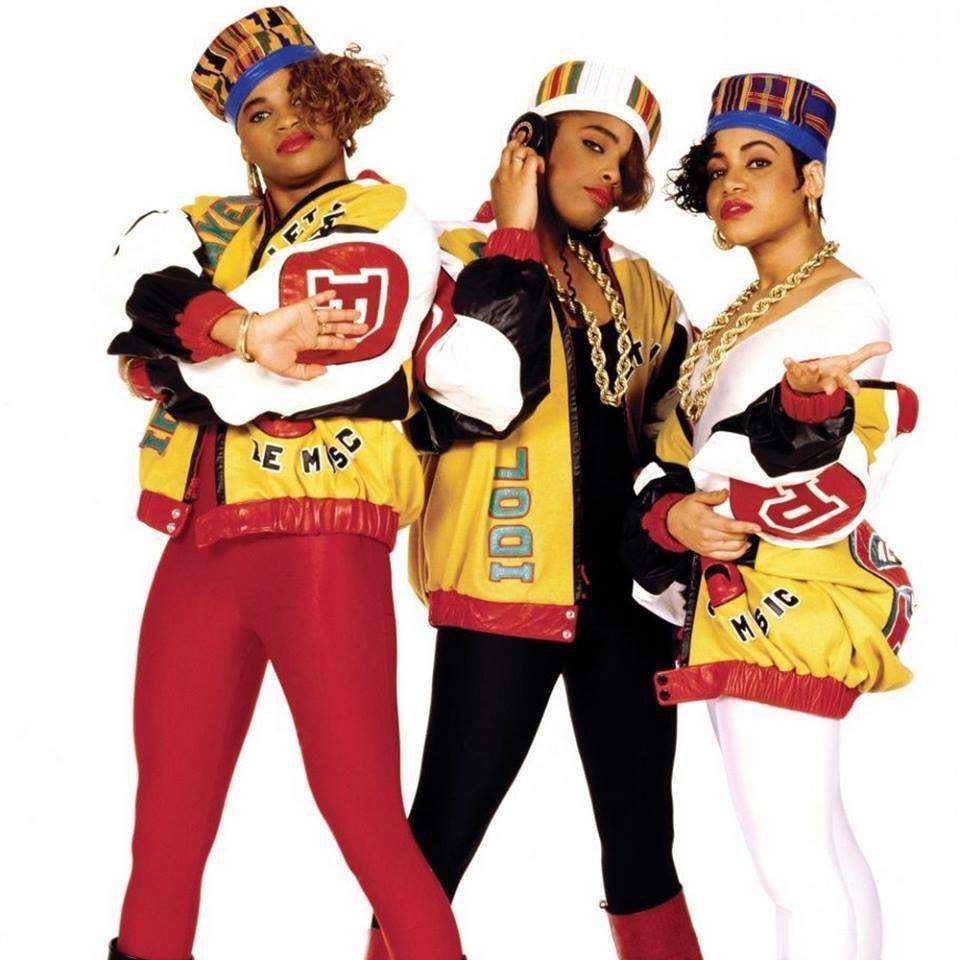 Salt-N-Pepa are legendary, and not only because they were one of the first all-female rap groups to grace the hip hop scene. The trio, made up of Salt (Cheryl James), Pepa (Sandra Denton) and DJ Spinderella (Deidra Roper), formed in 1985 in Queens, New York. Their debut album, Hot, Cool & Vicious, featured a couple of modest hip hop hits, including popular radio tracks like "The Showstopper", "I'll Take Your Man", "Tramp", and "My Mic Sounded Nice". Their dance rap track, "Push It", topped US charts and remained stuck in our heads for the rest of the decade. That song received not only a Grammy nomination, but also a platinum certification. It was thanks to "Push It" that Salt-N-Pepa were the first female rap group to go platinum.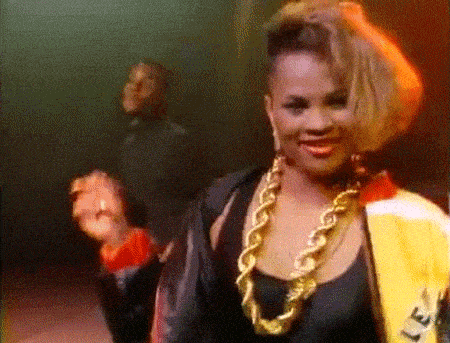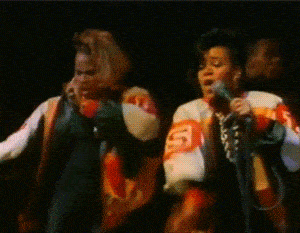 The mid-nineties brought more success, of course. Their second album, A Salt With A Deadly Pepa, featured the top ten hit "Shake Your Thang" (what is it about butts and musical success in the nineties?), plus a catchy cover of "Twist and Shout". The third album featured twin hits "Do You Want Me" and "Let's Talk About Sex", and the fourth had "Whatta Man" and "None of Your Business". In 1995, the ladies of Salt-N-Pepa became the first female rap group to win a Grammy with "None of Your Business". That album is, to this day, the best-selling album released by an all-girl rap group.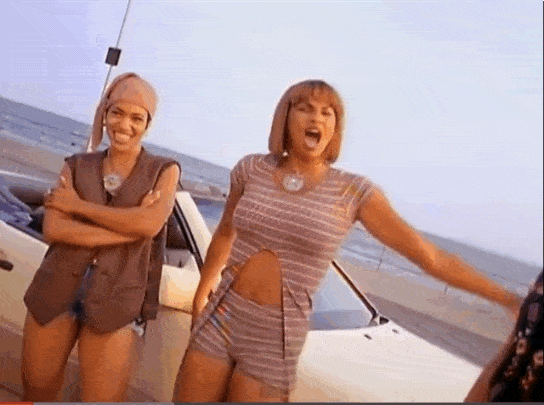 Of course, tragedy struck in 2002 when the group disbanded. But it's okay, because five years later, they came back with a reunion and an accompanying reality show. The Salt-N-Pepa show, which went for two seasons, followed the reforming group through quite a bit of weirdness. We're not sure how much of the show was authentic and how much was scripted, but here's a summary: Pepa was bitter about the group's sudden end, and Salt has become too much of a God-fearing Christian to perform the naughty lyrics and dance moves that they did back in the nineties. There's also a pretty hysterical episode where Salt tries to play matchmaker, paring Pepa up with a youth pastor who goes to her church.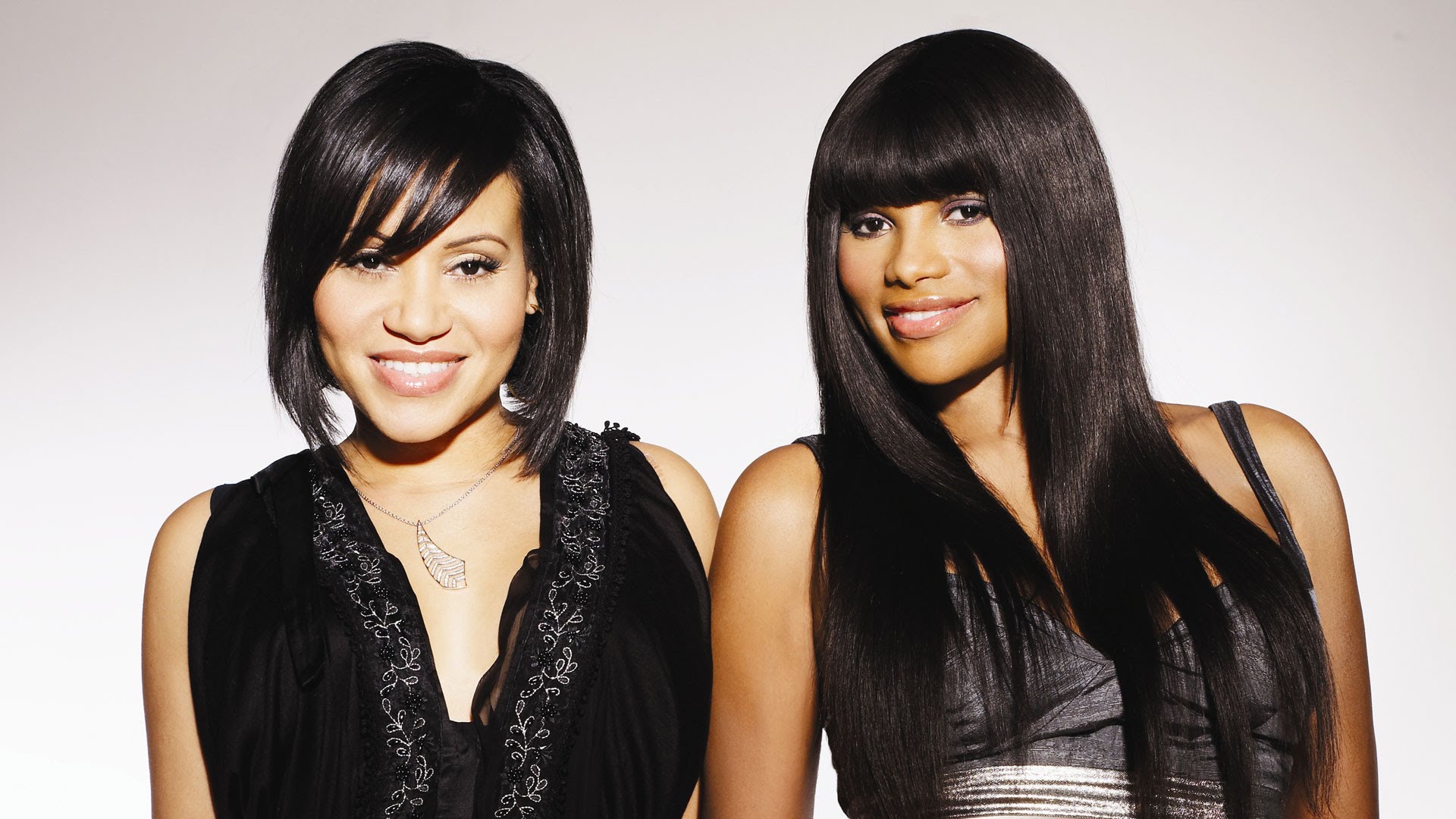 Salt-N-Pepa are still a thing, though! In 2011, they toured on the Legends of Hip Hop tour along with Rob Base, Doug E Fresh, Biz Markie, MC Lyte, Chubb Rock, and a few other artists. They also opened for a couple of Public Enemy shows in 2012, and appeared in a Geico commercial playing "Push It" in November of 2014. They have several United States tour dates scheduled through May of 2016, but there are no plans to release a new album anytime soon.
Vanilla Ice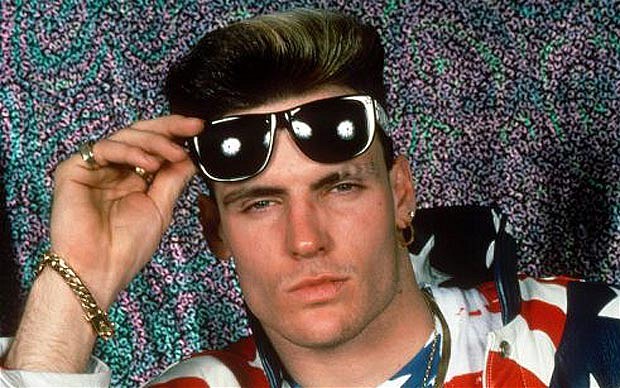 You didn't think we could write any list of 90s music stars without including the brilliance of Robert Matthew "Vanilla Ice" Van Winkle, did you? In 1990, Vanilla Ice gave us what would become the defining song of an entire decade: "Ice Ice Baby," which was the first hip hop single that ever reached number one on the Billboard charts. In retrospect, there was no way the song could have failed. It stole directly from Queen and David Bowie, it featured professional beat boxer DJ Earthquake, and it had a recognizable, repetitive chorus that everyone from preschoolers to seniors in an old folks home would love to chant. There's a reason why it's still a karaoke favorite, after all.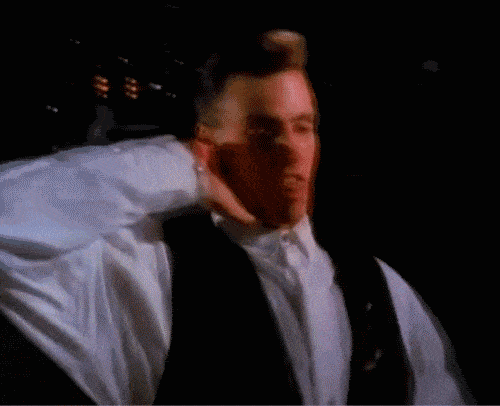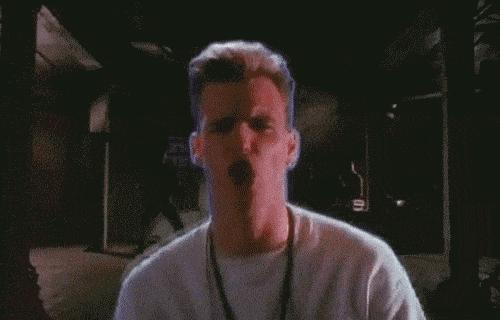 Vanilla Ice led a quintessentially 90s lifestyle throughout his peak. He dated Madonna for eight months, released a lifelike action figure, appeared on Saturday Night Live, and even found his way onto the cast of the second Teenage Mutant Ninja Turtles movie. He spent the first three years of the nineties making music and touring nonstop, and went through a dark, cannabis-laden period where he developed an interest in Rastafari and released a flop of a second album. He found his second wind in 1997 with his third album, Hard to Swallow, which went gold. No matter how much you liked any of his later stuff, though, no one who hears his name can go two seconds without whisper-chanting, "Ice, ice, baby… vanilla ice, ice, baby…"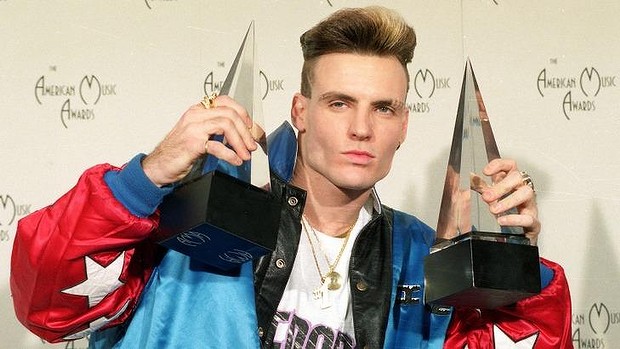 But what is he up to now? Back in 2010, he joined Jedward's performance of "Under Pressure (Ice Ice Baby) at the 2010 National Television Awards, and he recorded a verse for their album the same year. All that is to be expected for an old 90s star, right? Why not make some more music?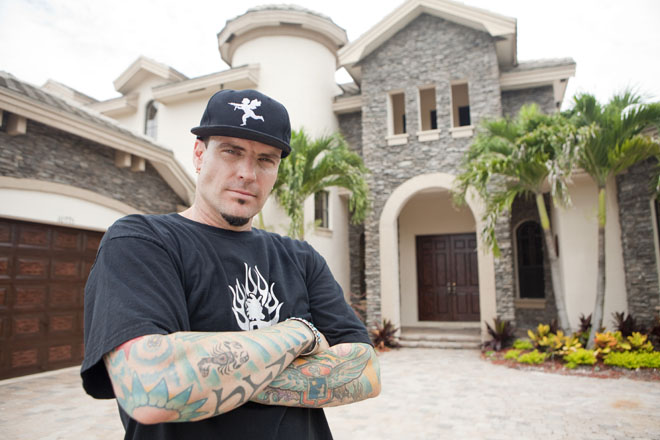 Here's what you probably didn't expect: as of January 2012, Vanilla Ice is spending his time and money on a DIY Network home improvement show. He's not just a producer, either– he's the host. Evidently, our beloved 90s rapper has been buying and flipping houses since his early twenties, and he didn't bother to write a song about it. On The Vanilla Ice Project, Ice and his crew spend their time fixing up homes for your viewing pleasure– or, as he put it, "pimping out properties" and getting paid for it. So far, the award-winning television show has five seasons and 63 episodes. We're not making this up.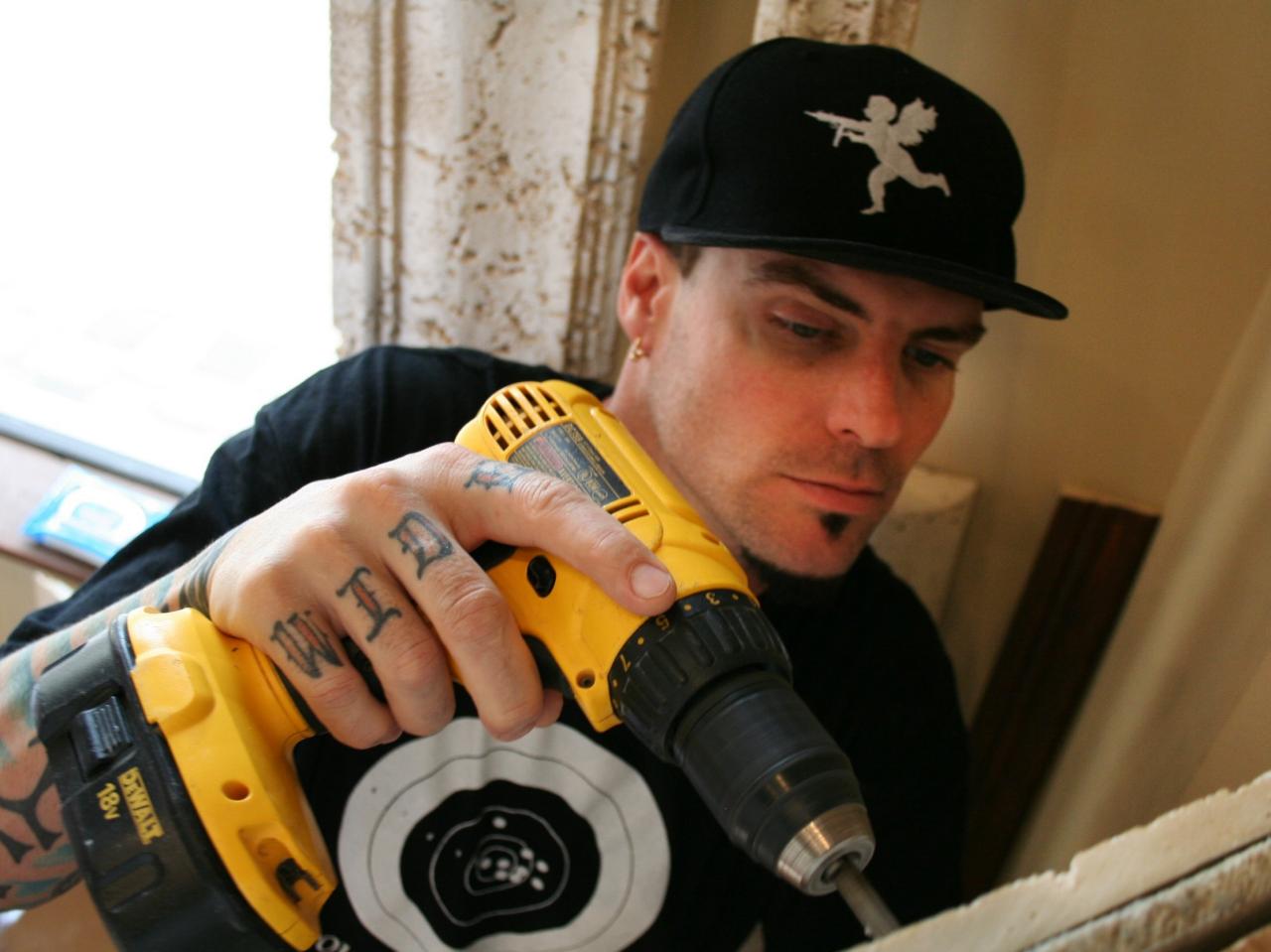 Tupac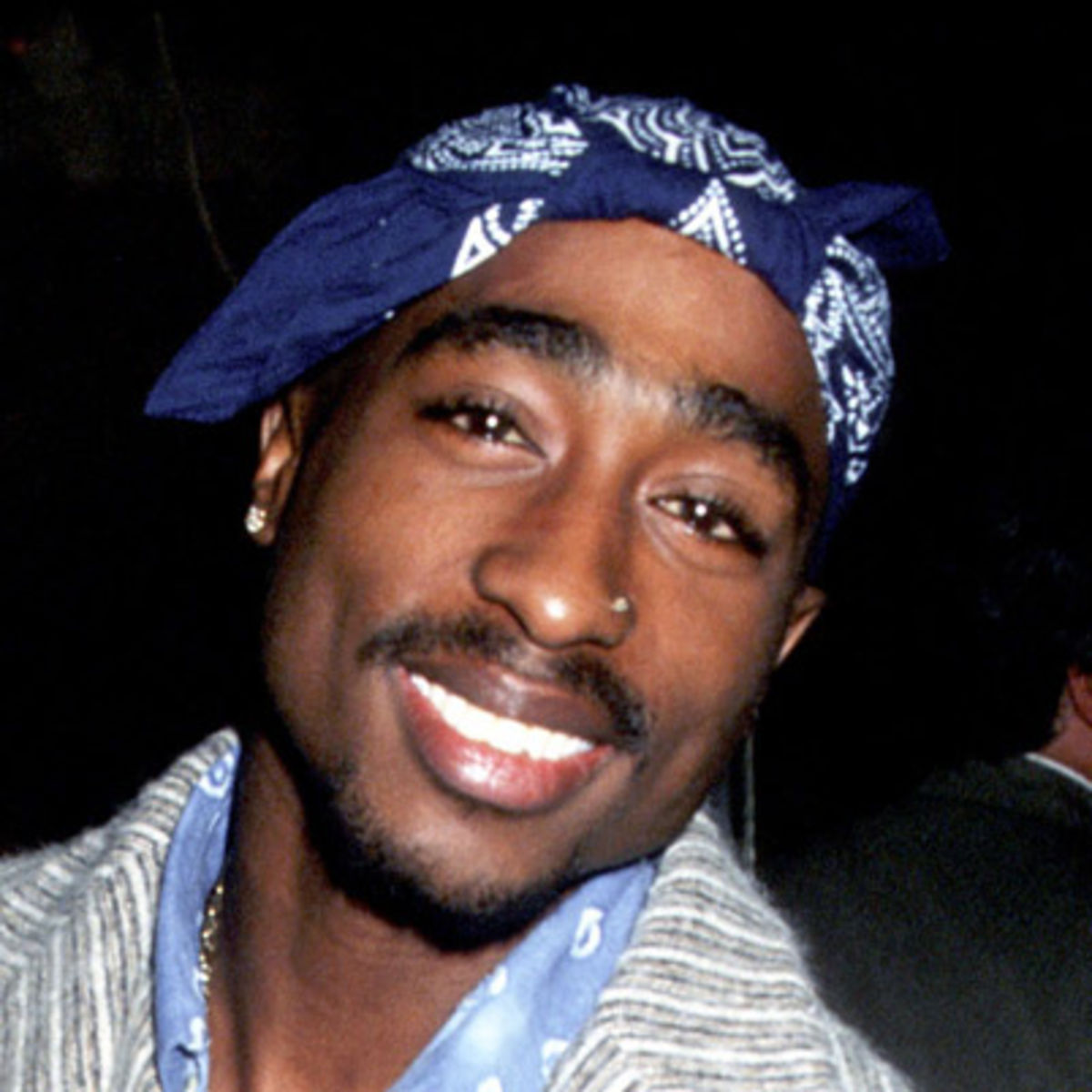 We don't really need to explain this one to you, but we're going to anyway: Tupac, also known as 2pac and Makaveli, began his rise to fame in the early 1990s with his debut in Digital Underground's track, "Same Song". Following the positive response, he released his first solo album: 1991's politically-charged 2pocalypse Now. The album, which received a lot of praise for its relevance (and, unfortunately, it probably will for quite some time), features songs about racism, poverty, black-on-black crime, and most famously, police brutality. Like all good work, it wasn't without its controversy– following the death of a state trooper, then-vice president Dan Quayle said that a record like 2pocalypse Now was dangerous, and that had no place in modern-day society. Despite the thumbs-down from the vice president, Tupac's debut album was certified gold and has sold nearly a million copies in the United States.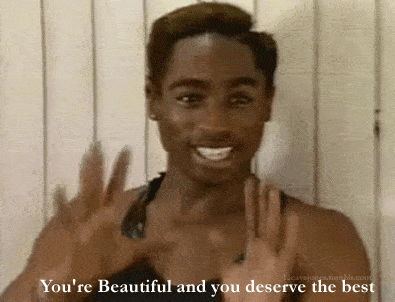 Tupac was the first of his kind, and the inspiration for every other rapper who began work in the nineties. He released a total of four studio albums, which all did fairly well on the charts (and by 'fairly well,' we mean they went platinum), and amassed a group of loyal followers. Today, he's still cited as a big chunk of the generation's favorite rapper. He also starred in a handful of movies, including Poetic Justice and Gridlock'd.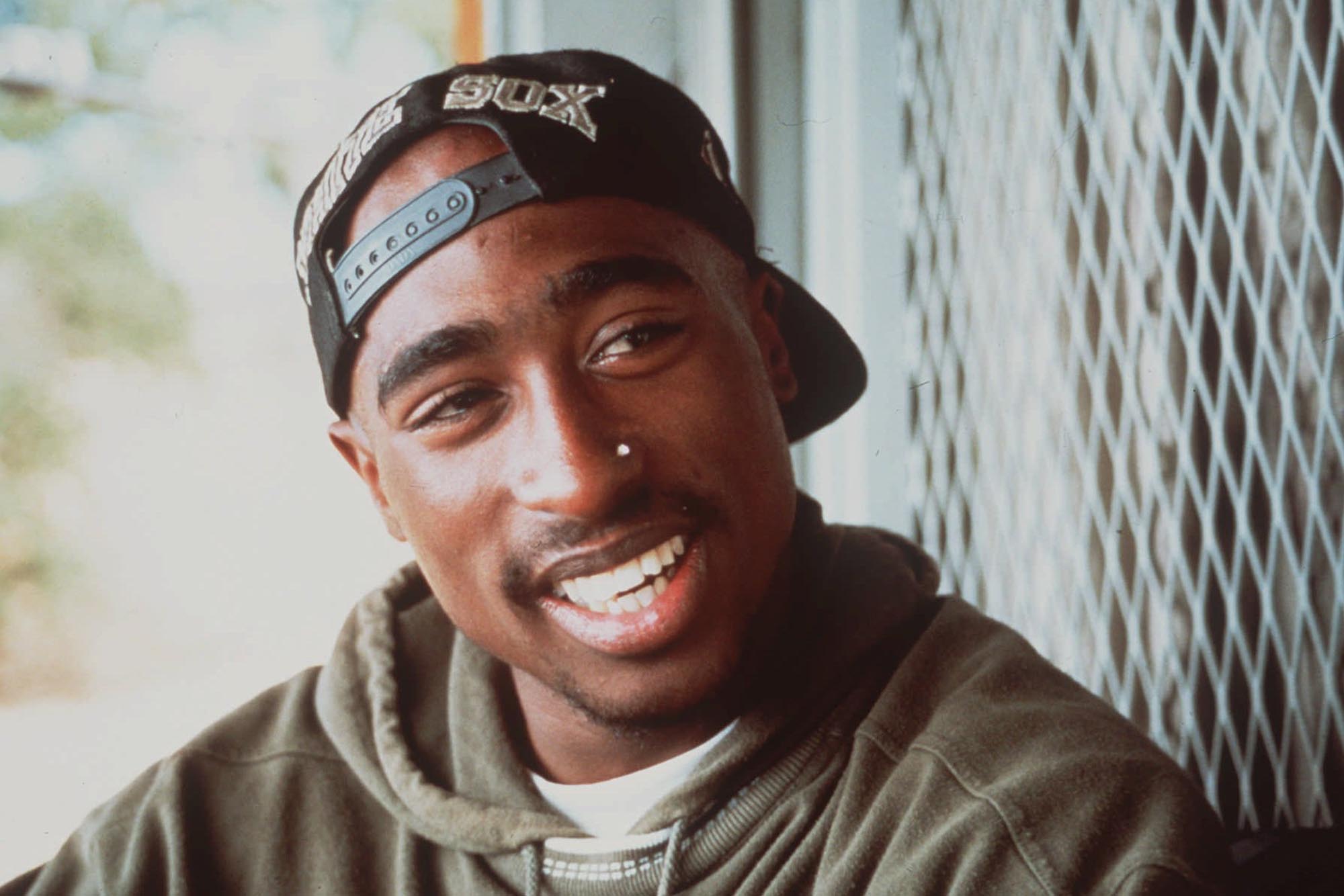 We know that all good things must come to an end, but we never predicted the end of Tupac's career. In Las Vegas in 1996, Tupac received multiple gunshot wounds and died six days later. Nearly 20 years later, his murder is still unsolved, though many people claim to know who killed him and why.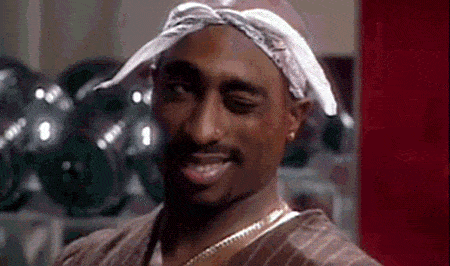 There have been several posthumous studio albums, including Until The End of Time, Better Dayz, Loyal to the Game, and 2006's Pac's Life. There have also been countless documentaries and biographical films covering his early life, his career, and of course, the events surrounding his untimely death. We don't have the numbers on how many T-shirts have been sold with his likeness on them, but we're sure it makes up a big chunk of the economy.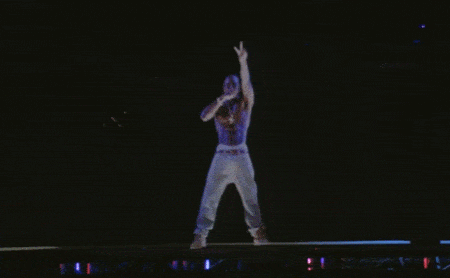 Milli Vanilli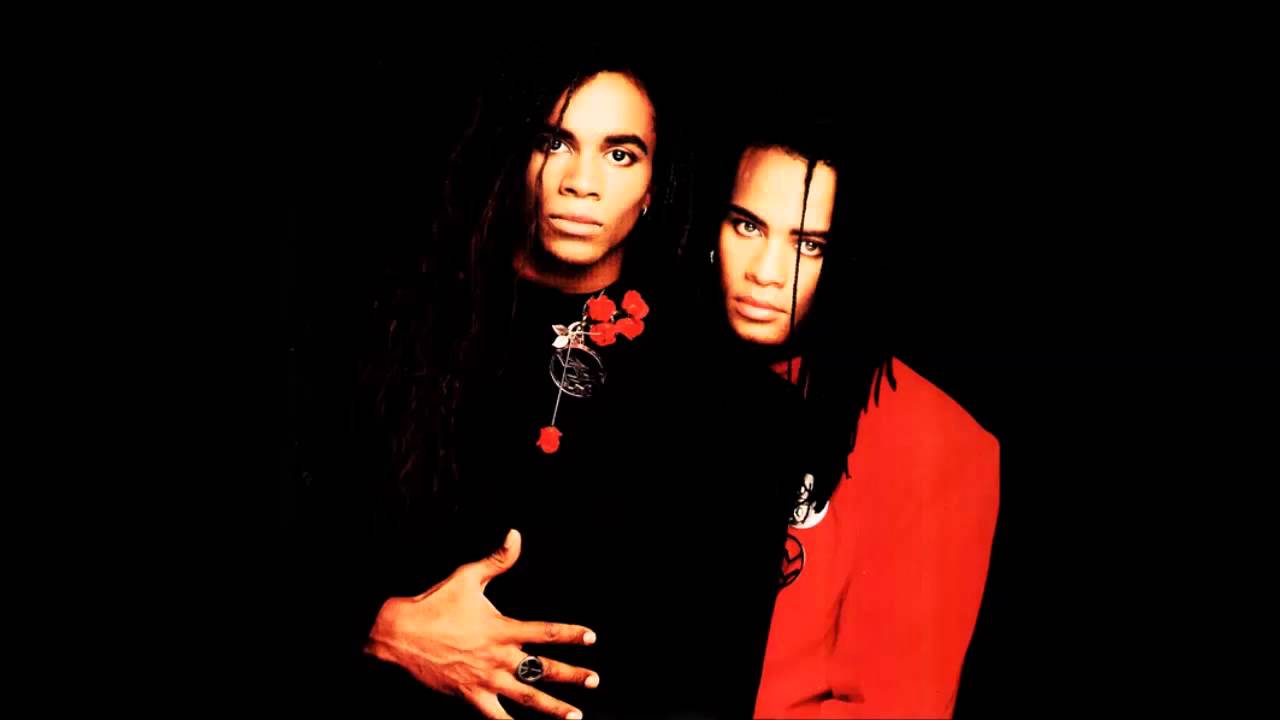 Aaaand we're jumping back into the realm of all that is quintessentially nineties: pop, R&B, and dance music. The award-winning West German group, created initially by songwriter and producer Frank Farian, consisted of artists Fab Morvan and Rob Pilatus– otherwise known as Fab & Rob. Milli Vanilli shot to fame with the release of their debut album (which, by the way, is perfect for the roller rink), Girl You Know It's True. The album, which was in pretty much every American household by mid-1990, was certified six times platinum by the Recording Industry Association of America. The album also gave us five great top-five hits– three of which slid into number one on the Billboard 100. Remember "Baby Don't Forget My Number"? How about "Blame It on the Rain", "All or Nothing", "Girl I'm Gonna Miss You", and of course the titular song, "Girl You Know It's True"? Of course you do. They won a Grammy for the album!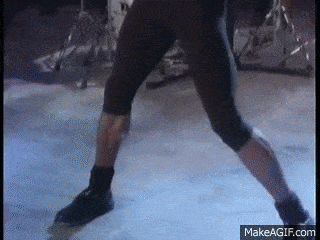 Or not. Perhaps more notable than their music was the drama surrounding it– after the duo were caught lip syncing at a concert, it was revealed that they hadn't actually performed any of the vocals on the album. Producer Frank Farian admitted it! As a result of the backlash (which was about as ferocious as the average anti-war Vietnam protest), Milli Vanilli had their Grammy stripped away, which made them the first and only group to have a Grammy Award stripped from their cold, posturing hands. The news resulted in almost 30 lawsuits against Farian, Morvan and Pilatus.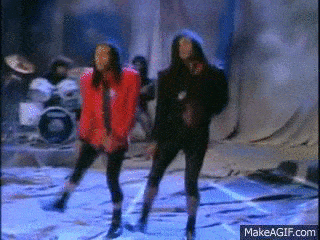 While Farian was left to juggle with The Real Milli Vanilli, our boys Rob & Fab recorded a follow-up album called, well, Rob & Fab. Though Pilatus and Morvan did all the vocals on the album, it was a flop due to limited release, a lack of publicity, and their complete lack of relevance following their humiliating lip syncing scandal. That album sold less than 2,000 copies, and the world forgot about them… right?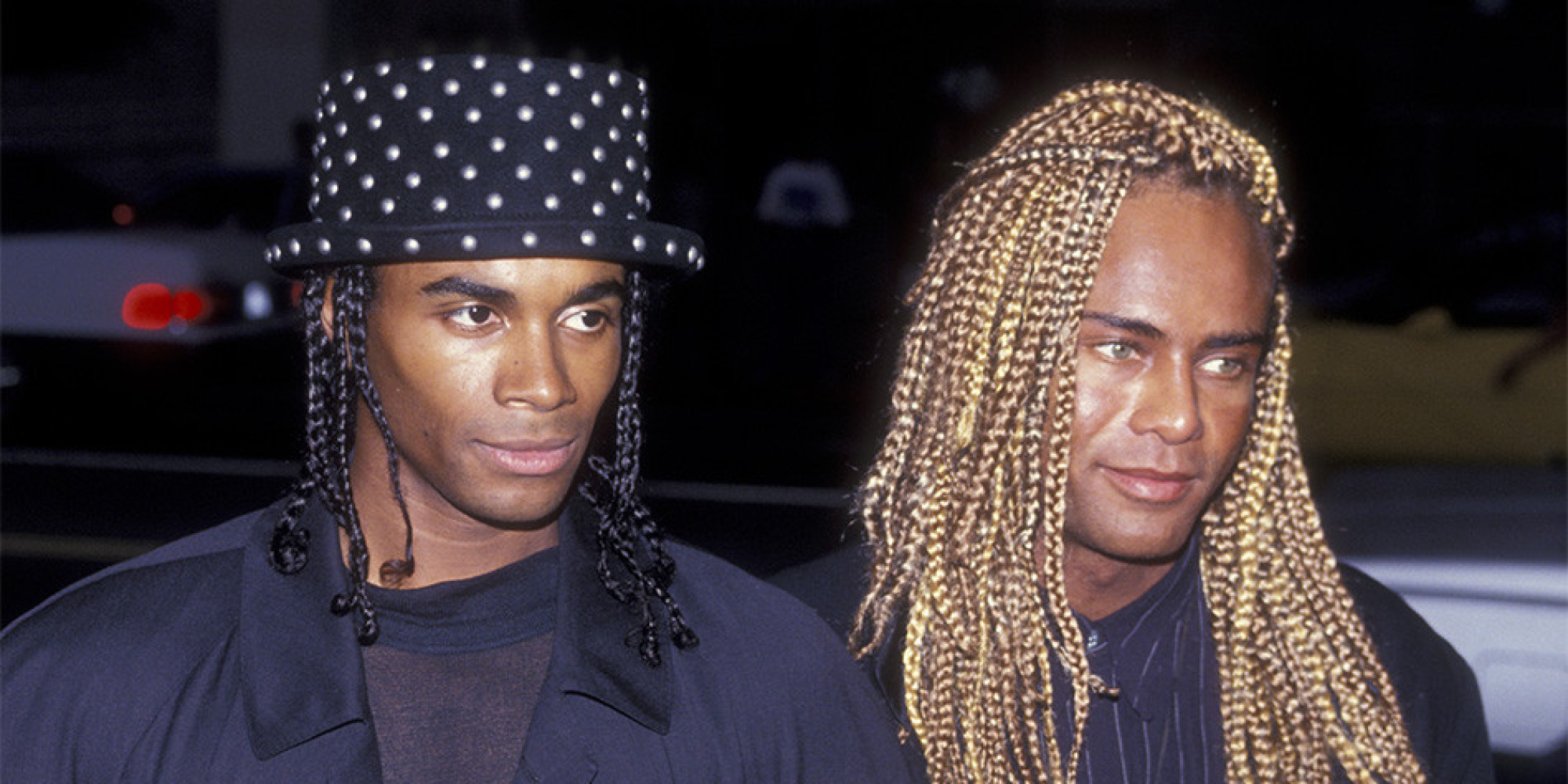 In 1997, the original trio decided to begin work on a comeback. It never happened, though, because Rob Pilatus dove into the world of drugs and crime during recording. Pilatus wound up overdosing on prescription drugs and booze in his hotel room, which is the most celebrity sort of death you could ask for. After Pilatus's death, Morvan continued on as a solo artist– and that's what he continues to do today. As of 2015, Fab Morvan is working on a new album with one of the original (real!) Milli Vanilli singers.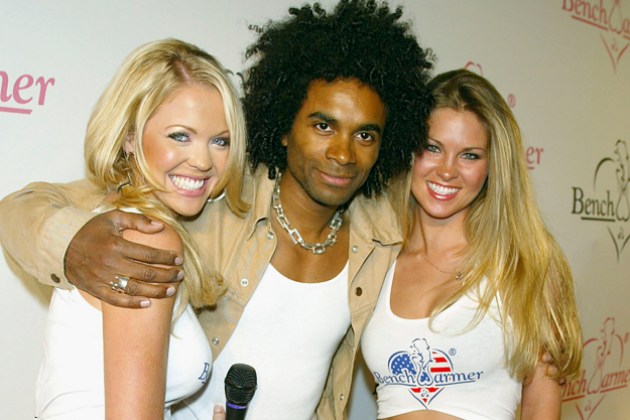 Sir Mix A Lot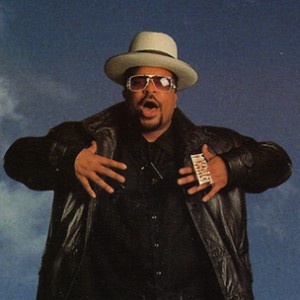 Some artists are little more than a flash-in-the-pan hit, whose names we forget even though we remember their catchy songs well over a decade later. Sir Mix A Lot is not one of those artists. The Seattle-based American rapper and producer has been giving us great hip hop since the early 1980s, but he is most known for the hits of the 90s. Starting off the decade with a bang, his debut album, Swass, was certified platinum in 1990.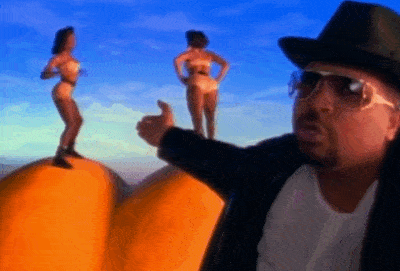 But it wasn't until 1992 that his magnum opus would grace the world in the form of the hit song "Baby Got Back," which caused quite a bit of controversy due to its blatantly sexual lyrics and its buttock-worshiping overtones. The song was briefly banned from playing on MTV, but that didn't stop it from turning into an anthem. In 1992, the only song that outsold "Baby Got Back" was Whitney Houston's hit, "I Will Always Love You." It's safe to say Sir Mix A Lot did pretty well for himself with that one. Even if we all pretended to be offended the fact that he liked big butts and he could not lie. Allow the man his convictions, MTV!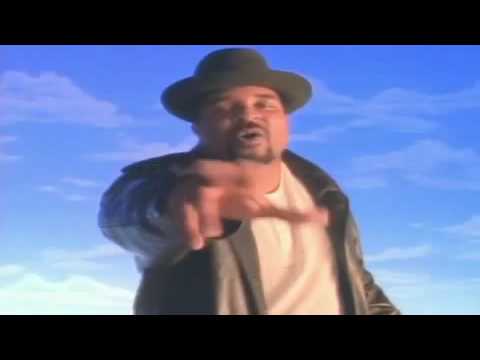 Despite a decline in popularity throughout the late 90s, Sir Mix A Lot never stopped working in the music industry. He took several years off recording in the late aughts, but he continued to mix constantly. Back in 2010, he announced a new album called Dun 4Got About Mix, and subsequently released his single, "Carz," on YouTube. In 2013, he produced an album for Ayron Jones and the Way, and the following year, he collaborated and performed on a new composition with the Seattle Symphony. Now, we know what your next question is– what did Sir Mix A Lot, the king of buttock-praising rap songs, have to say a bout Nicki Minaj's hit, "Anaconda"? After all, the song featured several samples from his own hit single.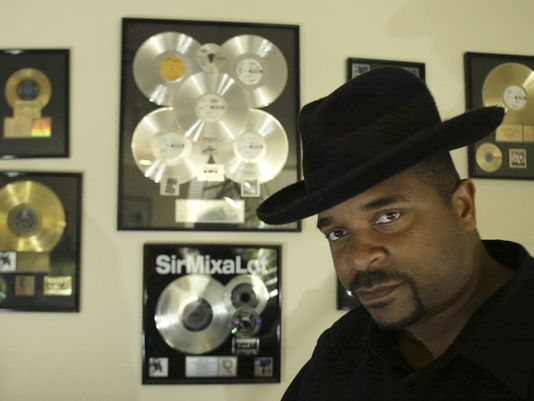 Sir Mix A Lot loved "Anaconda". He loved it so much that he dared call it the 'new and improved' version of his masterpiece, "Baby Got Back". We're glad you think so, Sir Mix A Lot, but there's no replacing the good, old-fashioned sense of 90s scandal that comes with your gift to humanity. We have no word on whether or not Sir Mix A Lot ever plans on releasing new music (we're still waiting on 4Got About Mix, which dropped off the face of the Earth), but we remain hopeful. Please, Sir Mix A Lot. Teach a new generation how to write great songs about big butts.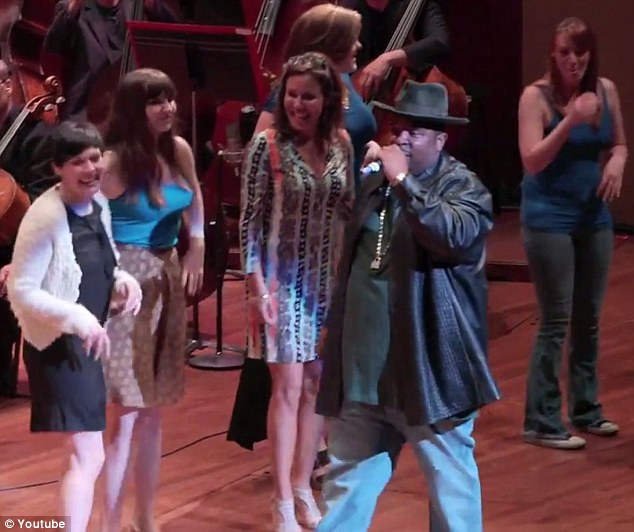 Marky Mark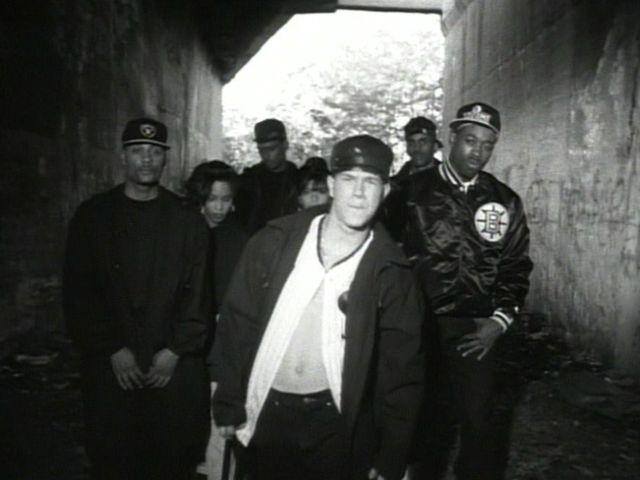 Unless you were deprived of the glory that was Marky Mark and the Funky Bunch (and if you were, our hearts go out to you), you immediately started singing the words to Good Vibrations when you spotted this guy's name. The beloved American hip-hop group, born in 1989, consisted of a group of aliases that could have only existed in the 1990s: Marky Mark, Scottie Gee, Hector the Booty Inspector, DJ-T, and Ashey Ace. They released their first album, Music for the People, in 1991, and it was a massive success– it made it up to number one on the Top Heatseekers Albums Chart and up to number twenty-one on the Billboard 200. The album owes its success, of course, to twin hit singles Good Vibrations and Wildside. It was certified platinum in 1992, and though they released a follow-up album, it never took off. The group broke up quietly in 1993, but Marky Mark continued making music in collaboration with Prince Ital Joe until 1998.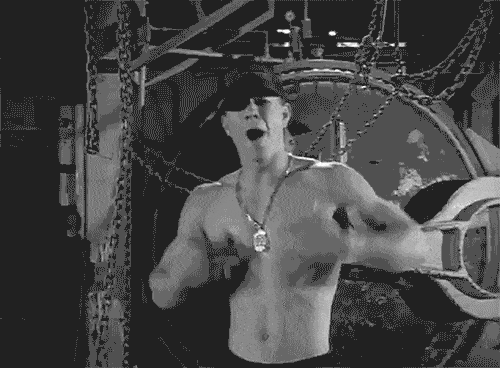 Marky Mark and the Funky Bunch were also known for releasing probably the worst video game in history, a PC game titled Marky Mark and the Funky Bunch: Make my Video. In the game, players are put in control of editing music videos for three of the group's most famous songs: Good Vibrations (duh), You Gotta Believe, and I Need Money. If it's any consolation, Marky Mark, your video game was no more of a hysterical failure than Kriss Kross's.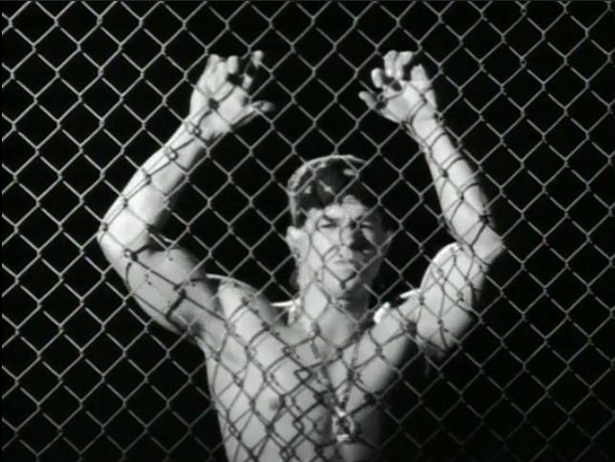 Marky Mark has grown up to be probably one of the most famous surviving stars of the 1990s. Today, we know him as Mark Wahlberg, actor and producer. After starting off with movies like Boogie Nights and Three Kings, he earned himself an Academy Award nomination for his role in The Departed. Today, we know him for his role in films such as Ted, Transformers: Age of Extinction, Lone Survivor, and The Other Guys. The ex-rapper has also served as an executive producer for some of our favorite shows: How to Make it in America, Entourage, and even Boardwalk Empire. Suffice it to say the man hasn't done badly for himself.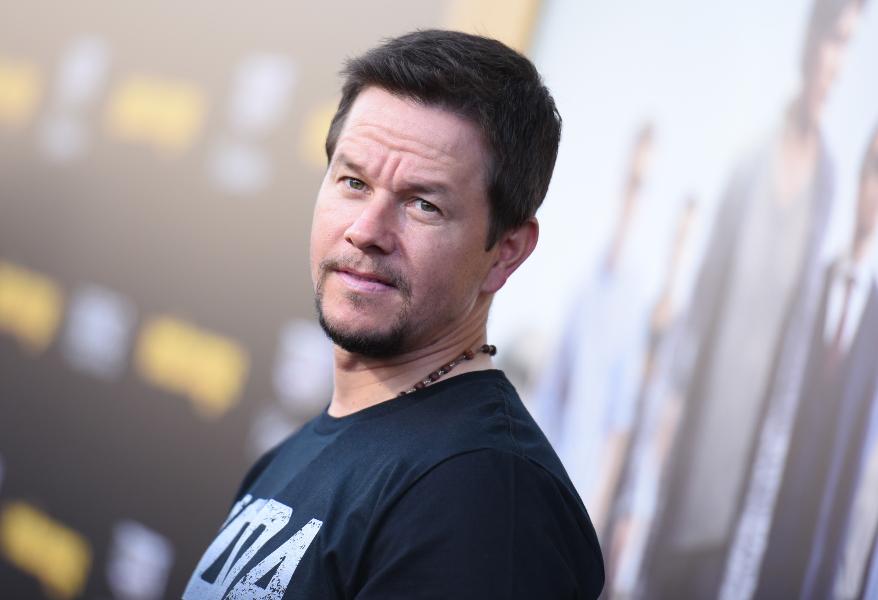 Here's a little Wahlburg weirdness you may not be aware of: in addition to his legion of acting and production titles, Marky Mark has grown up to be the co-owner of a chain restaurant, Wahlburgers, which now has a reality TV series on A&E. The show, which is perfect for any Wahlburg junkie, even received an Emmy nomination.
Coolio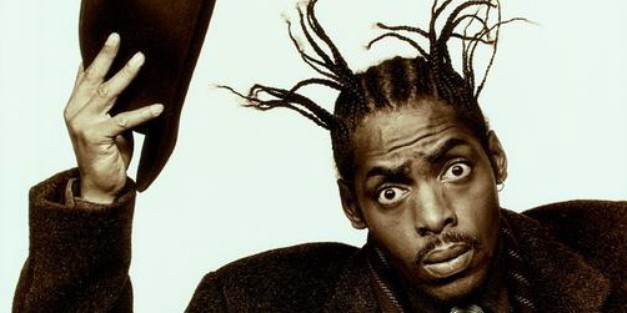 Speaking of cool, let's talk about the greatest thing of 1995: "Gangsta's Paradise". The song, which was part of Coolio's album of the same name, was also featured on the fabulous Dangerous Minds soundtrack. The track features not only some of the greatest lyrics of all time, but also samples from the chorus of Stevie Wonder's "Pastime Paradise." It stole the number one spot on the Billboard Hot 100, held onto it for three weeks, and became the top selling single of the year for all genres. "Gangsta's Paradise" pretty much ruled the world– it was the number one track in not only the US, but also Sweden, France, Italy, Australia, Norway, the Netherlands, Switzerland and a handful of other European countries. The single has been certified triple platinum in the U.S., and remains one of the most popular singles of all time in terms of sales. And, of course, he won a Grammy.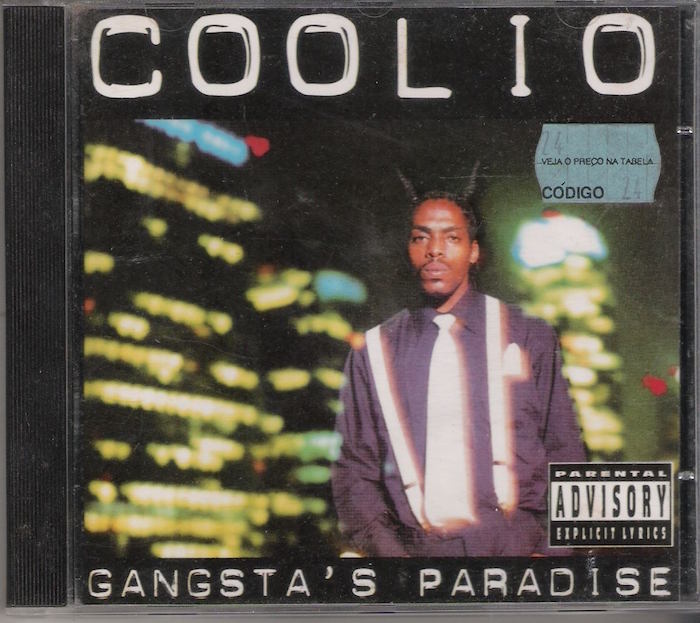 We also know him for a few other popular singles, including "C U When U Get There", "1, 2, 3, 4 (Sumpin' New)", and "Fantastic Voyage". The kids of the nineties will remember that he rapped the theme song on the Kids Choice Award-winning TV show Kenan & Kel. To sum it up: Coolio was, well, cool.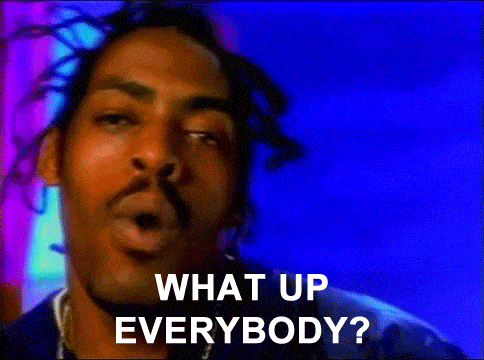 After a less successful third album, he was dropped from Tommy Boy Records. None of his records since 2000, the last of which was released in 2009, have made it onto any Billboard chart, but don't feel too bad for him. Much like Vanilla Ice, Coolio found a new talent in an area none of us would have anticipated: cooking.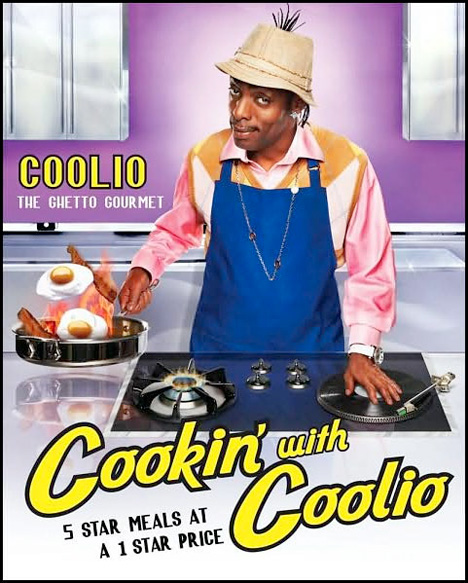 The legendary rapper of the nineties apparently neglected to mention he was quite the cook, because he has gone on to become a chef with his own cooking show. Cookin' with Coolio is a web show which spun off from his earlier reality TV show, Coolio's Rules. The show, which is mostly cooking instruction, is produced by Dead Crow Pictures and serves primarily as a promotion for his cookbook of the same name. His dishes aren't the most refined, and they're certainly not gourmet– if you're a diehard Food Network fan who knows the names of every different type of knife, it's not for you. Coolio now refers to himself as "the ghetto Martha Stewart," which is a hell of a title for the nineties legend who wrote "Gangsta's Paradise". We can't say we saw this one coming.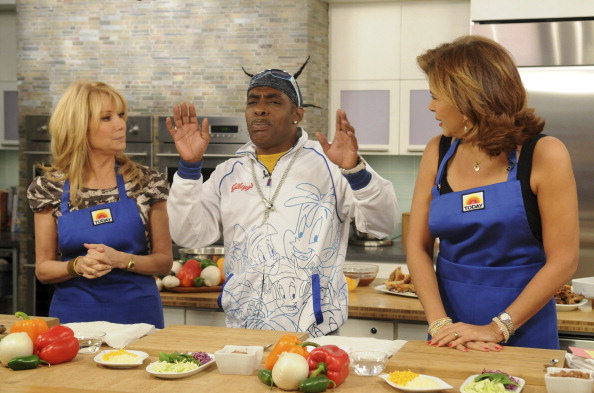 Kriss Kross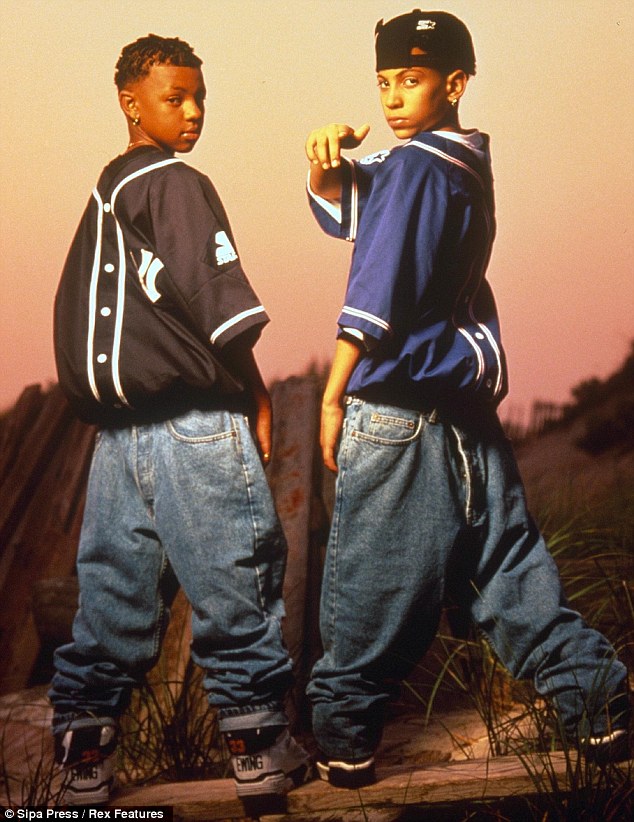 These guys were the youngest rap duo to reach high levels of success, earning their fame at eleven and twelve years old. James Christopher Kelly (known as "Mac Daddy") and Christopher HE Smith (known as "Daddy Mac." Seriously.) are most known for their 1992 hit, "Jump," which was number one on the Billboard Hot 100 for over eight weeks and eventually went double platinum. This made "Jump" the first rap song to lead the Billboard Hot 100 for such a long period of time. And frankly, we still think it deserves it. "Jump" has withstood the test of time, and we still sing it in the car on our way to buy groceries.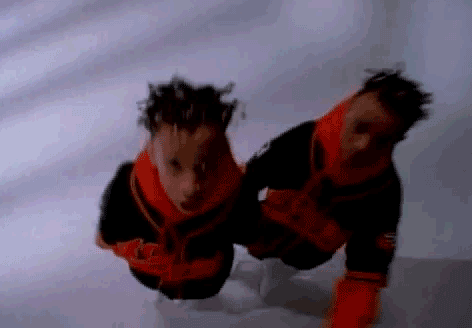 Unlike some of their rivals, they didn't fizzle out after giving us one great song– Kriss Kross continued making a name for themselves with a ton of certified platinum and gold singles and albums. They also wore their clothing backwards, which is insanely charming when you're a preteen in the 90s. If an adult rap duo tried to do the same thing in 2015, we doubt it would go over so well. In 1992, Kriss Kross earned a part in Michael Jackson's Dangerous World Tour, plus cameo appearances in his music video for "Jam." As adults, they both got an education and found "serious" jobs– Kelly started C Connection Records, and Smith created One Life Entertainment, Inc. Not bad for a pair of kids who were discovered by a producer in an Atlanta shopping mall!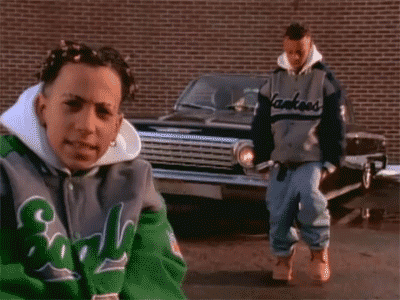 Despite a hiatus or two, they continued rapping through the aughts and into the 2010s. Their last performance was in 2013, at the 20th anniversary concert for record label So So Def Recordings.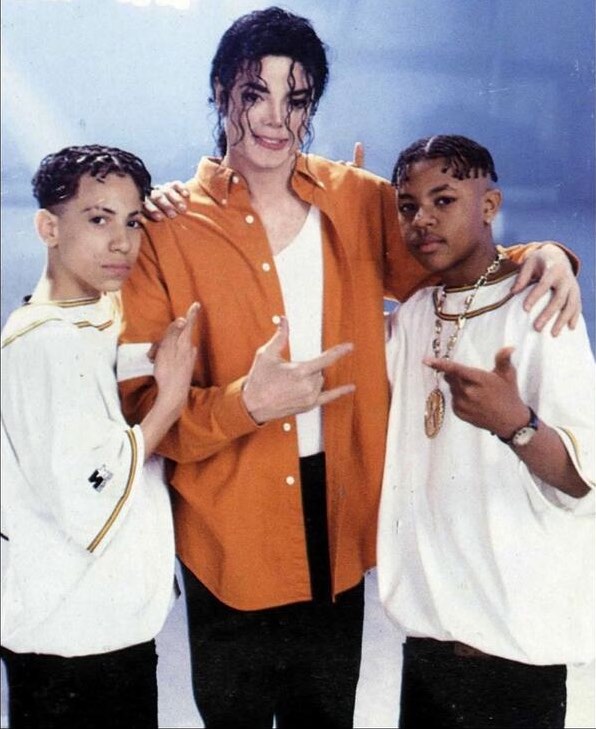 Unfortunately, their career was cut short later that year. On May first of 2013, 34-year-old Chris Kelly was found unconscious in his home in Atlanta. After paramedics rushed him to the hospital, a friend claimed that he had taken a combination of heroin and cocaine the previous night, and that she had dropped him off at his house to recover. His uncle disclosed that he had a history of drug abuse, and toxicology reports later proved that the cause of death was drug overdose. Friends and family members wore their clothes backwards in remembrance of the late half of Kriss Kross.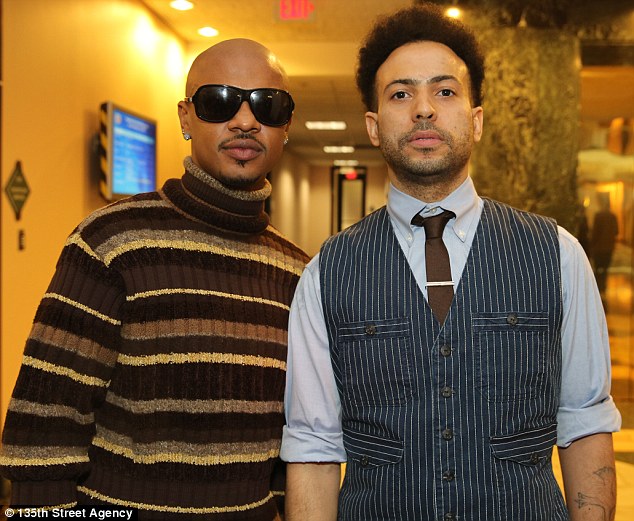 The other half of Kriss Kross, Chris Smith, launched a comeback solo project a little over a year after his friend's death. He continues to speak positively about his friend, and admits that he misses him deeply. Us too, Daddy Mac.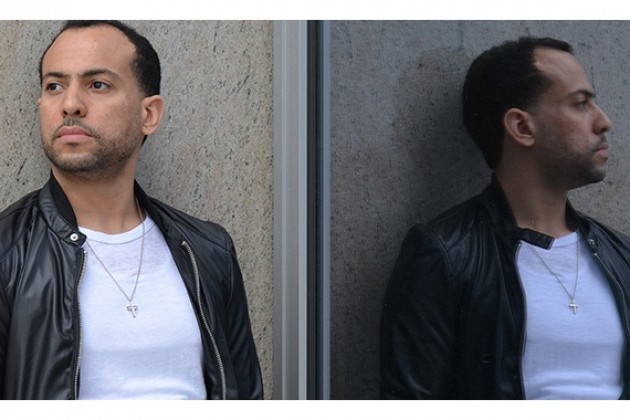 Lisa Loeb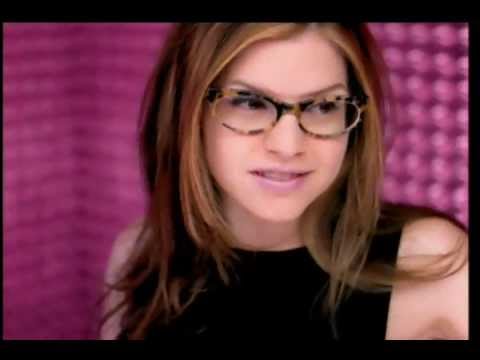 Sometimes the radio is responsible for a star's rise to fame, but just as often, singer-songwriters owe their success to the films which featured their songs. Such is the case of folk/rock singer Lisa Loeb, whose career began in 1994 with the hit single "Stay (I Missed You)", otherwise known as "that really great song off the Reality Bites soundtrack". Lyrically, it was a pretty formulaic pop rock song about an unstable relationship, but Loeb's folk-influenced style earned quite a bit of praise from critics. "Stay (I Missed You)" went on to claim the number one slot on the Billboard Hot 100 chart, and she was knighted as the first American artist to top the charts before she was even signed to a record label. The single was certified gold within three months of its release. Pow!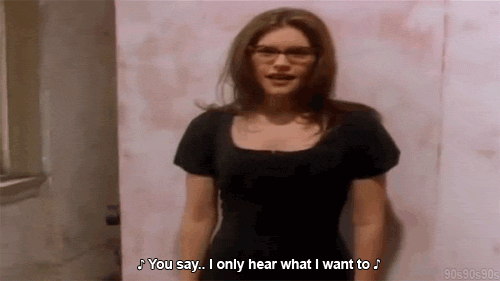 The following year, Loeb put out her debut album: Tails, which featured the top 20 hit called "Do You Sleep?" and radio favorites "Waiting for Wednesday" and "Taffy". The album, like her first single, went gold within three months. Her follow-up album, Firecracker, also enjoyed some radio play, but we all remember her soundtrack contributions. In addition to Reality Bites, she contributed to movies like Jack Frost, Twister and even Legally Blonde. Oh, and her single "How" was featured in an episode of Buffy The Vampire Slayer. No big deal.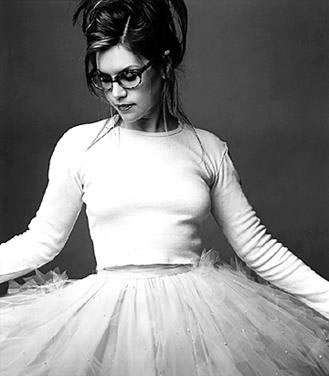 Lisa Loeb may not be quite the hit she once was, but she has enjoyed a fairly steady career over the years. She released a studio album nearly every year throughout the late nineties and early aughts, married Roey Hershkovitz, and had two children named Lyla and Emet. In 2010, she famously launched the Lisa Loeb Eyewear Collection, which featured multiple types of frames each named after one of her hit songs. She's also got a coffee brand called "Wake Up! Brew", which is a nod to her song, "Everybody Wake Up". Say what you want about Lisa Loeb, but she's winning today's award for the most interesting merchandising. After a sea of fragrances inspired by sweaty rappers/rockers, we're happy to see Lisa Loeb using her name to sell cute glasses.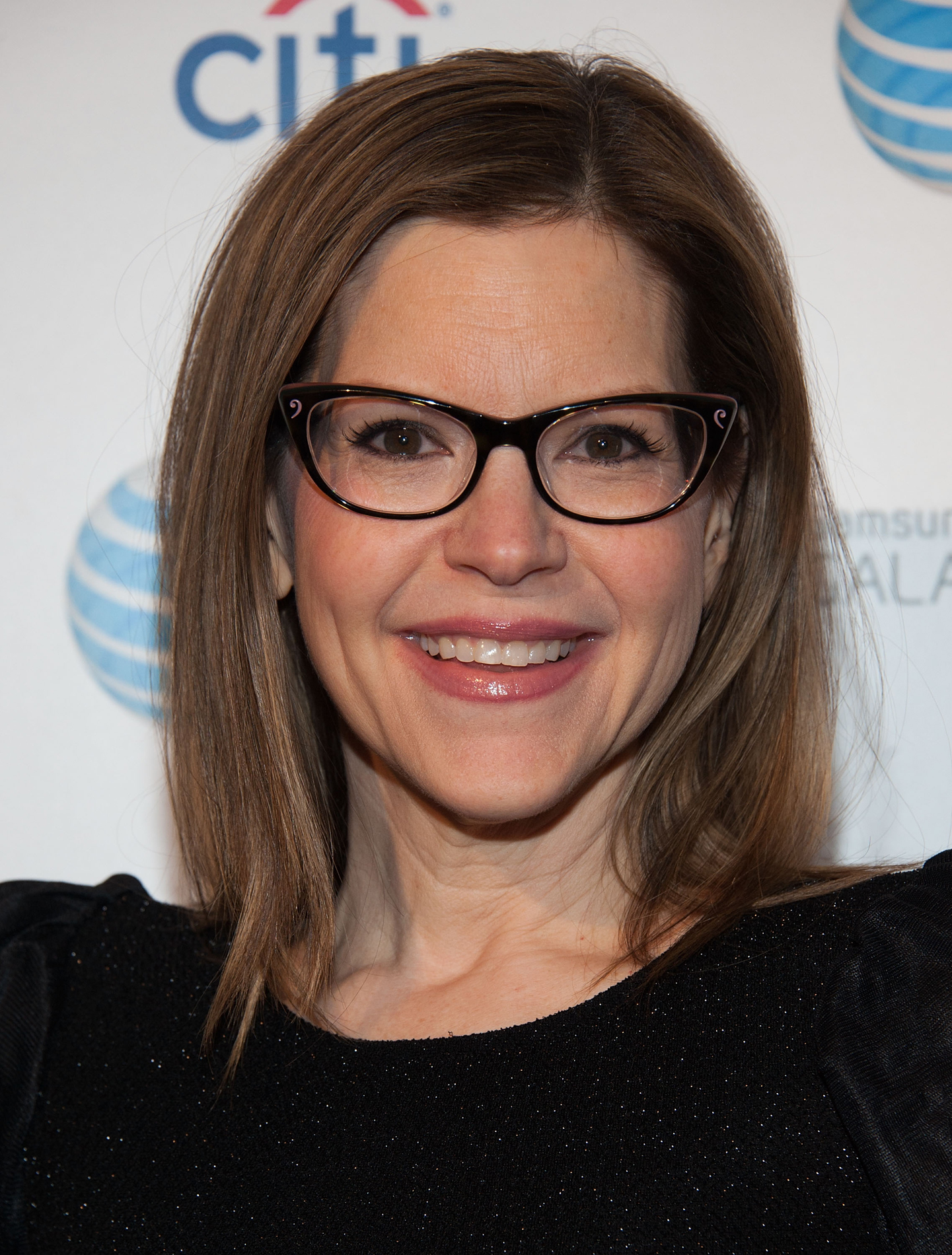 In recent years, Lisa Loeb has started making children's music, like her most recent album "Nursery Rhyme Parade!", which was released in 2015. The album features Loeb and her family as singers, but there are also several well-known singer-songwriter contributors. She also had an appearance on Orange Is The New Black, which in and of itself makes her cool again.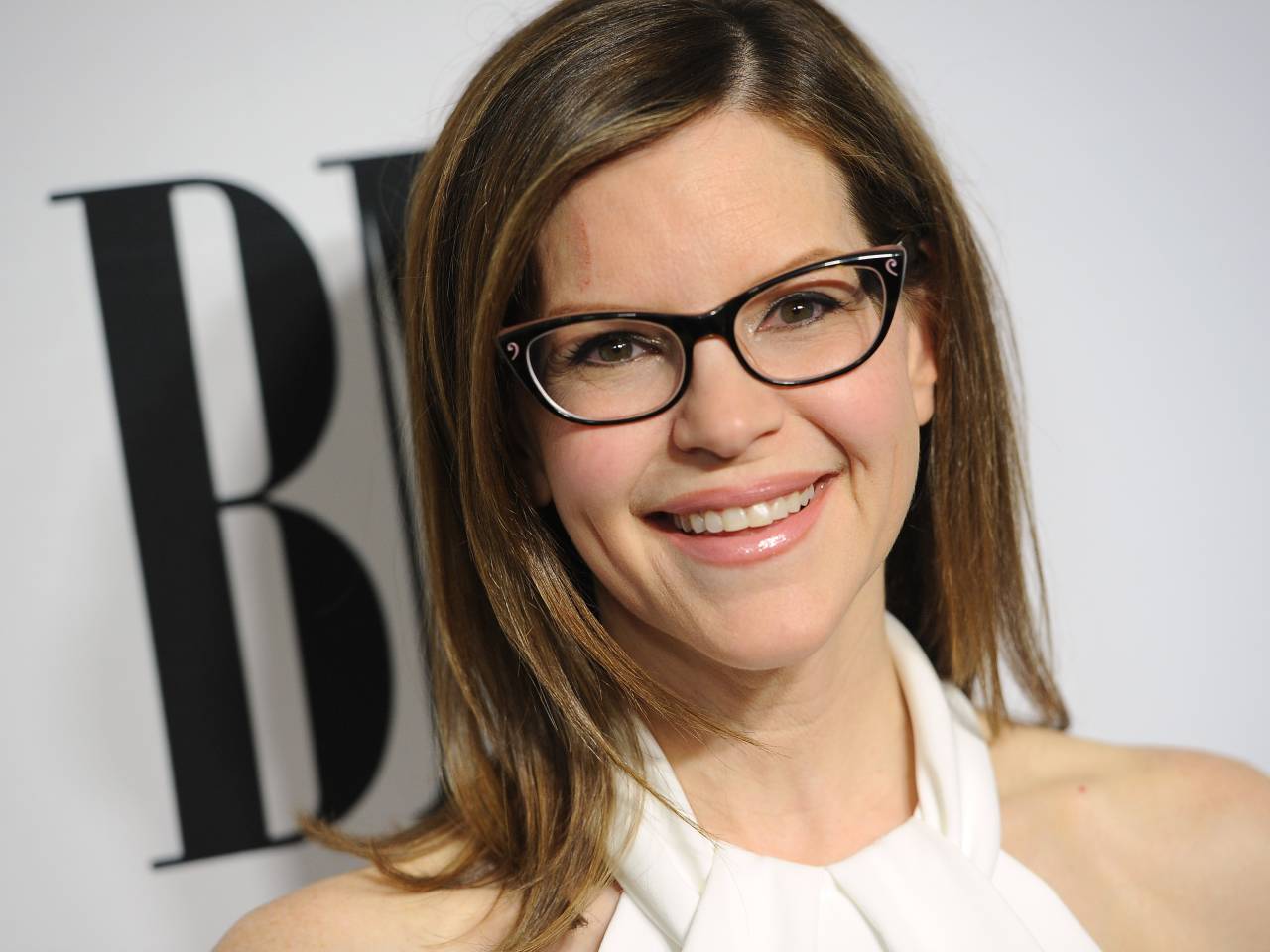 Debbie Gibson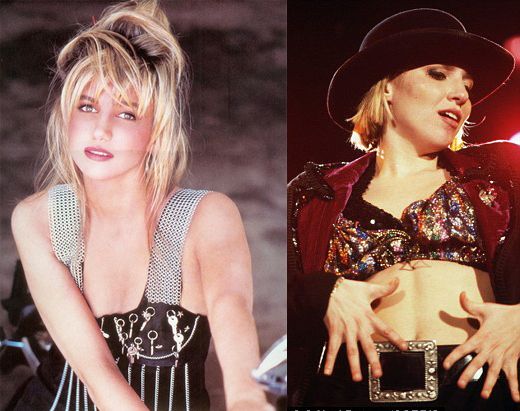 Debbie Gibson first won us over in the late 1980s, but she held onto our affections all through the nineties. In 1988, she was the youngest female artist EVER to produce, write and perform a single that made it all the way up to number 1 on the Billboard Hot 100. That single, "Foolish Beat", was her first (and best) ballad, but it turned out that one hit song wasn't enough for her. In 1991, she co-wrote "Anything Is Possible", which peaked at number 26 on the Hot 100, with Lamont Dozier. In 1993, she gave us another hit with the song "Losin' Myself", which came along with a healthy dose of scandal in response to the music video which portrayed Gibson as a stripper doing a pole dance. Oh, pop singers of the nineties, you're so cute. 1990s audiences would have a stroke if they could see what modern music videos have come to. But that's a discussion for another day.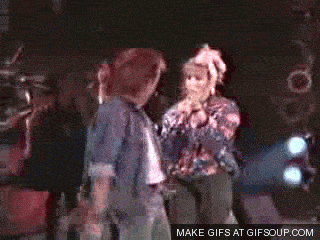 In addition to all her solo work, she contributed to the supergroup of artists which sang "Voices That Care", the song intended to bring hope to the troops serving in Desert Storm. That song peaked at number eleven on the Billboard Hot 100 chart. She also played a handful of roles on Broadway, including Eponine in Les Miserables and Sandy in Grease. After leaving EMI in the late nineties, she created her own label– called Espiritu– and continued to release original material under that label, with moderate success.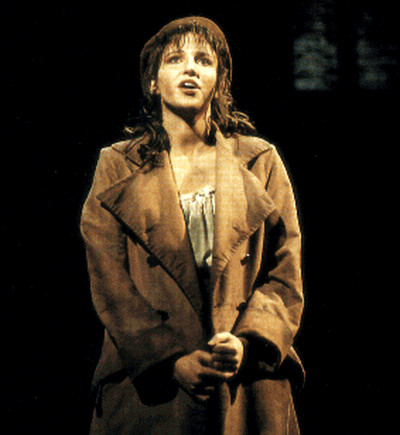 In 2005, she revamped her career the way all young pop stars do– by posing nude for Playboy magazine. Her last album release was in 2010, but she has kept herself busy with multiple film and television appearances. In 2003, she served as a judge on the short-lived (yet high-rated) American Idol spinoff, American Juniors. To add to her collection of reality TV experiences, Gibson was also a contestant on The Apprentice in 2012, where she was fired on the seventh task.
Her most recent film roles were in 2012's Rock of Ages and the 2014 masterpiece disaster film, Mega Shark Versus Mecha Shark. We're not joking.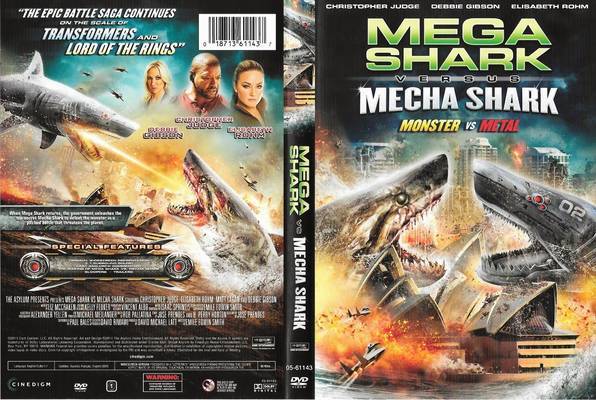 Tom Cochrane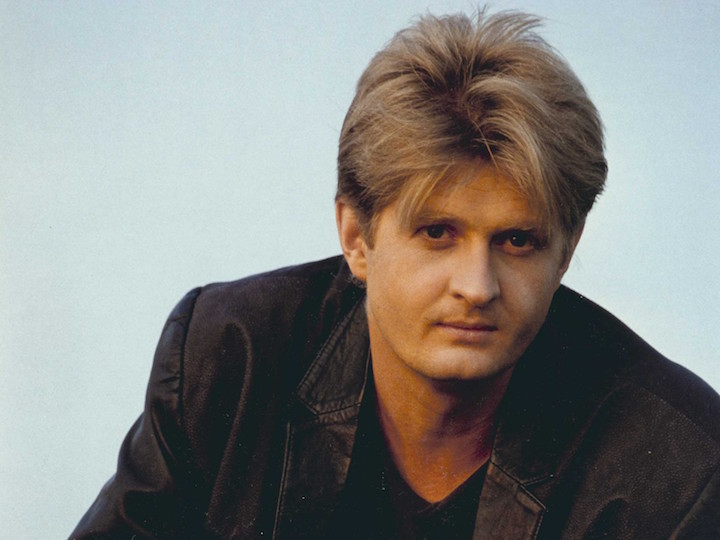 Here we have another famous musician who doubles as an all-around great person, standup citizen, awesome role model, etc. Canadian musician Tom Cochrane has done a lot over the years, but by far his most famous creation was the 1991 rock song "Life Is A Highway". This song, otherwise known as The Only Song You Will Ever Need For Every Road Trip You Ever Go On, was a number one hit in Canada and in our hearts, as well as number six on United States charts. Kids today are more familiar with the Rascal Flatts cover, which was featured on the CARS soundtrack, but those of us with 90s wisdom know better. Tom Cochrane wrote the song, and we will go to the grave insisting that the original version is the best version. Talking computer-animated cars be damned.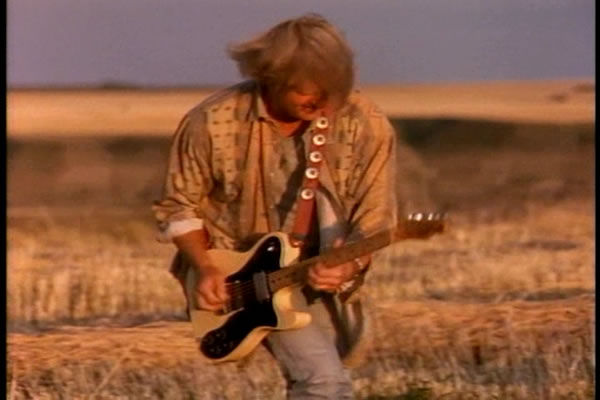 Tom Cochrane was the lead singer for Canadian rock group Red Rider for more than ten years– and for quite some time, they were billed as Tom Cochrane & Red Rider. Though he's more widely known for his work as a solo artist, he reunited with his old Red Rider band mates in 2002 and still tours with them today. He's one of Canada's darlings, in part due to the sheer energy of his live shows, and has been inducted into the Canadian Hall of Fame. He's also received several Canadian humanitarian awards, which we're sure is applause-worthy. Canadians are n people, so if he got an award, he must be especially nice.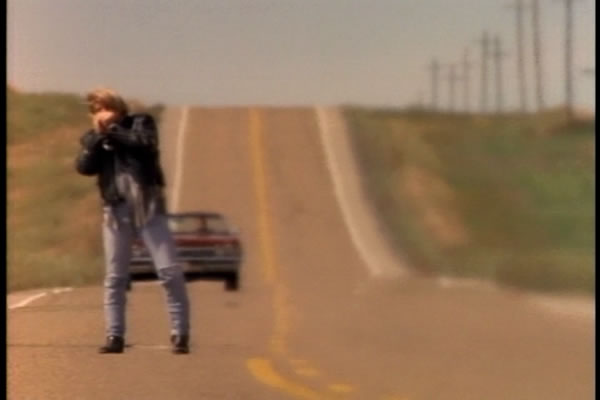 Today, Tom Cochrane is living in Oakville, Ontario, Canada. He spends most of his summers in a cottage located in Northern Ontario, and his winters in sunny Texas. He's married with two kids, so unlike some less adorable 90s artists, he's taken the time to settle down. He still tours in his home country, where he's quite popular among today's live acts.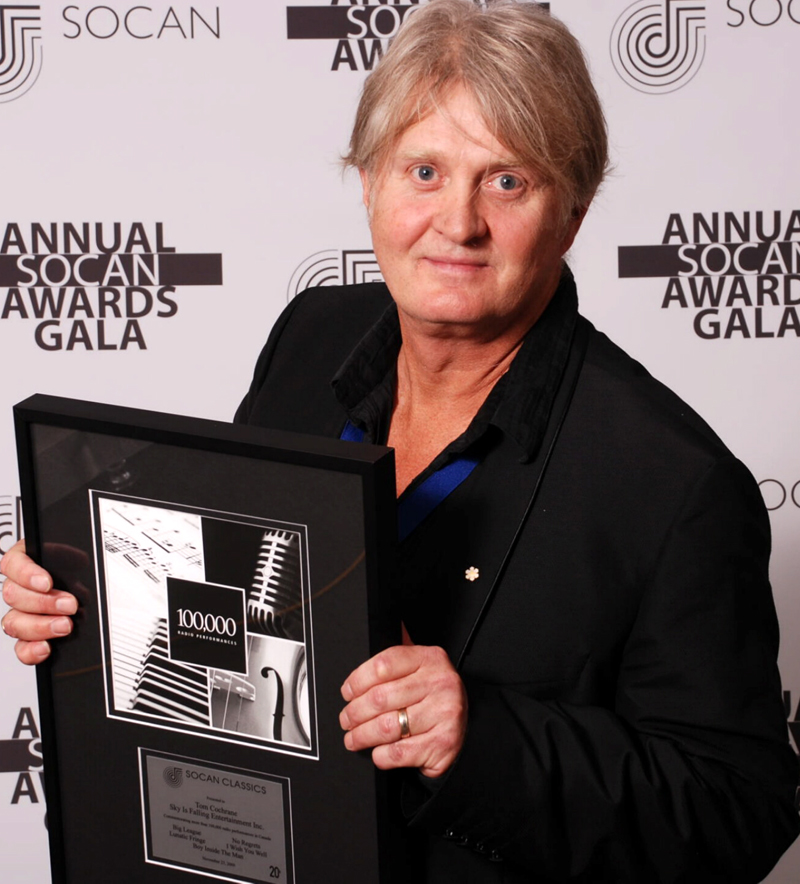 Live performances aren't all he does, though! In February of 2015, Tom released his most recent studio album, "Take It Home". He wrote most of the songs himself, with the exception being "Sunday Afternoon Hang", which was co-written with country singer Danielle Bourjeaurd. He has said that this may be his last record– but, luckily, he was quick to note that he'd also said that about the previous album! The 61-year-old singer and humanitarian says that he owes his success to simple dedication, perseverance and optimism. Tom Cochrane, we're rooting for you. Don't ever change.
Joan Osborne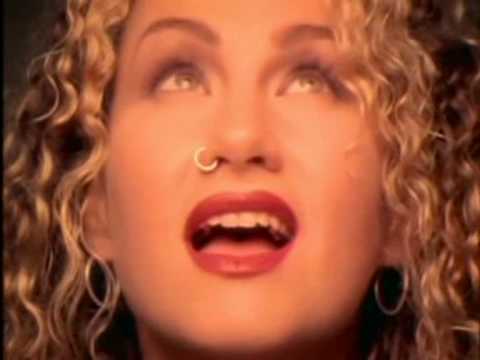 Here's another great artist whose claim to fame was a cover song. Singer-songwriter Joan Osbourne is nothing if not versatile– she has performed everything from soul and blues to R&B and pop– but we all know her for her 1995 cover of Eric Bazilian's song, "One of Us". She released the song as part of her second studio album, Relish, and it worked its way up to becoming a top 40 hit within a year. The single peaked at number four on the Billboard 100, and though it didn't win any, it received three Grammy nominations. "One of Us" was the song we sang in the shower and the song we heard on the radio every single morning. It was also the freakishly fitting opening song for the early 2000s TV show, Joan of Arcadia.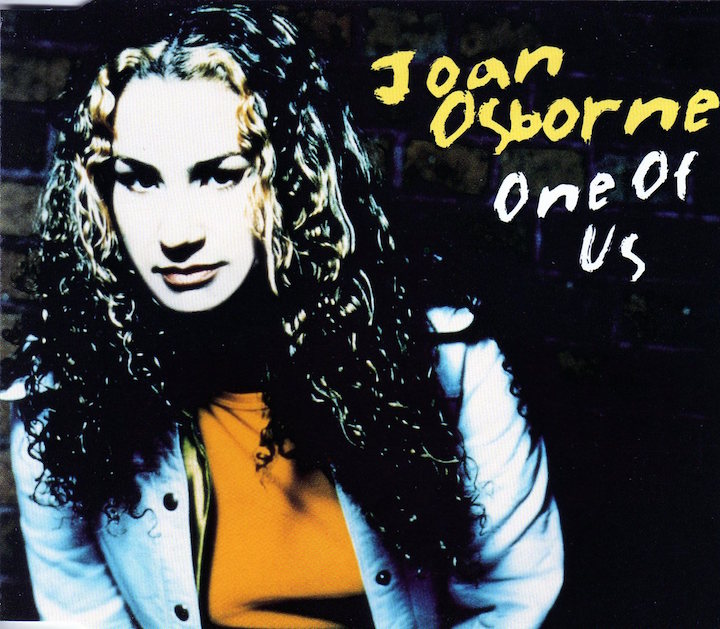 The music video for Osborne's one and only hit single was your standard serious-business 1990s video: shots featuring Joan questioning various aspects of modern-day faith in front of roller coasters and carnival rides intercut with sepia, fake-vintage B roll. Just the thought makes us nostalgic.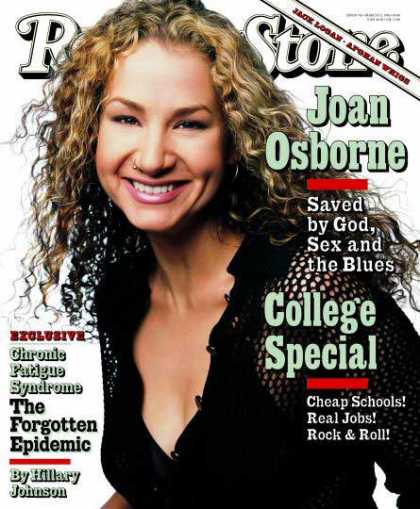 Osborne was never able to repeat the success of her almost-Grammy winning single, but she hasn't retired from the business of making music. She has released an album every two or three years since 2000, four of which just made it into the top 200 on US charts. Her most recent solo album was 2014's Love and Hate. In addition to her solo work, she joined rock 'n roll band Trigger Hippy, along with Steve Gorman, Audley Freed, and Tom Bukovac. Trigger Hippy released its debut album in September of 2014.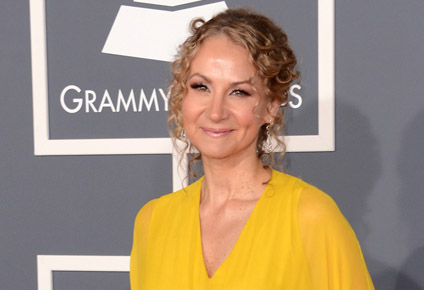 In fall of 2015, she partnered with blues/gospel Mavis Staples for a moderately successful tour of the United States. She is scheduled to perform in the Niagra Casino & Hotel in January of 2016, but we don't know when her next album will be. Not that it's too terribly difficult to get your Joan Osborne news– she's active on Twitter and her website is regularly updated. This is one '90s one-hit-wonder who refuses to fade into obscurity!
C + C Music Factory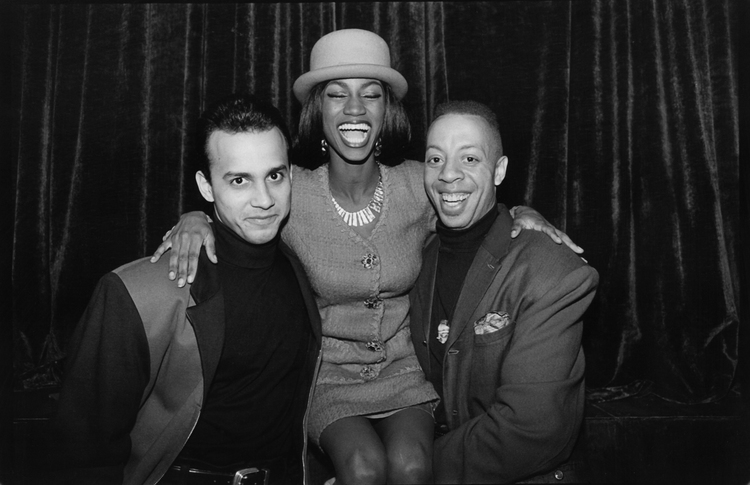 Continuing on with groups who experienced more than one success in the duration of their career (sorry, one-hit wonders!), we have C+C Music Factory, the American hip-hop and dance pop group we all remember for songs like "Gonna Make You Sweat (Everybody Dance Now)", "Things That Make You Go Hmmm", "Keep It Comin'", "Just A Touch of Love", and "Here We Go (Let's Rock & Roll)". We're out of breath from typing out all their hits in one sentence, which is surely an indicator of success. Just let us sit down and use our inhalers before we continue singing C+C Music Factory's praises.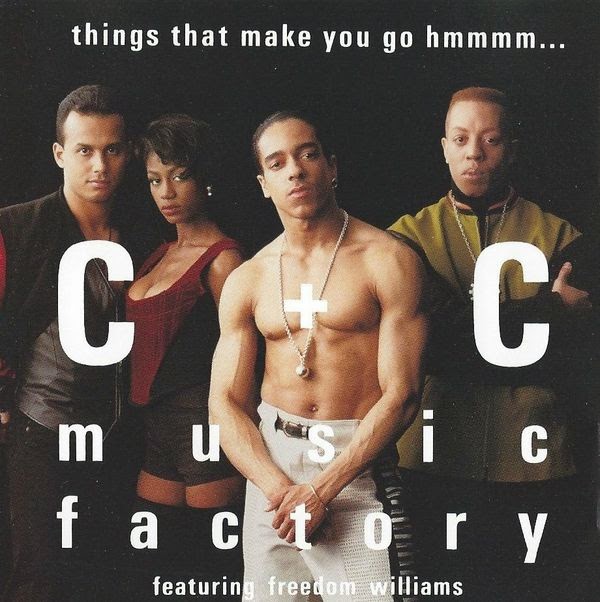 Their first album shot all the way up to number two on the Billboard 200 and would later go five times platinum. Their first single, "Gonna Make You Sweat (Everybody Dance Now", peaked at number one on the Billboard Dance/Club Play chart. A quick word about this song: remember the music video, which featured a skinny, smiling Zelma Davis singing her little heart out? Well, that song is responsible for the early '90s legislation that made vocal credits absolutely mandatory, because Zelma Davis didn't actually sing that song. The real singer was Martha Wash, who was considered too pudgy to be marketable. Don't feel too bad for Wash, though– her solo album in 1992 went on to produce two number one dance/club hit singles.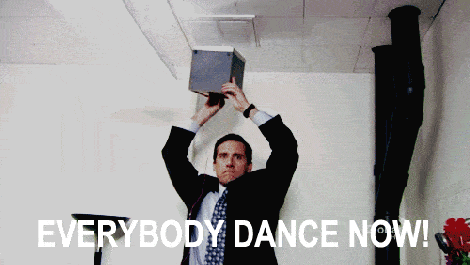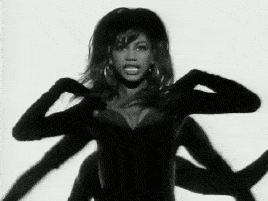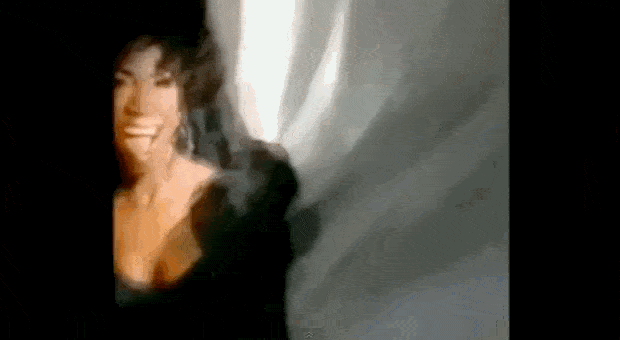 Both their second and third albums contained singles which reached the Billboard Hot 100. The group earned no less than thirty-five music awards in total, including five AMAs and two MTV VMAs. In 1994, David Cole died due to complications from spinal meningitis, and the band stopped recording. He is considered one of the many casualties of the AIDS epidemic that started in the '80s.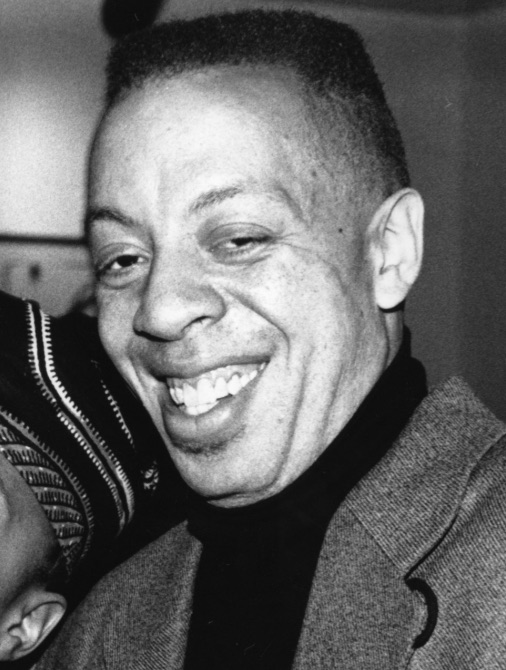 In 2010, musician Eric Kupper jumped in to replace the late David Cole, and C+C Music Factory officially reformed for a second attempt at fame. They released a single called "Live Your Life", and were involved in making Scarlett Santana's "Rain". Neither single really went anywhere, and we've yet to hear anything else about attempts at another release. Can't blame them for trying, right?
Liz Phair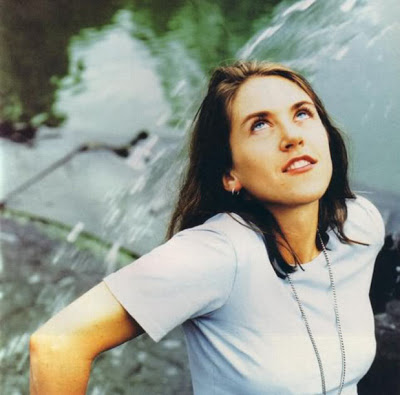 Liz Phair was part of a crop of talented female rock singers who popped up in the early 1990s. Her career started humbly in 1991, when she recorded a couple of self-produced cassette tapes under the name Girly Sound. Some of those cassettes graced the world as bootlegs, but a couple of the tracks have been officially released. Both Spin Magazine and AllMusic have discussed the recordings as things of legend, which can't be too bad for your career. There's something very mystical and undeniably cool about having a bunch of rock 'n roll bootleg cassettes that a cult of rock fans are dying to get their hands on.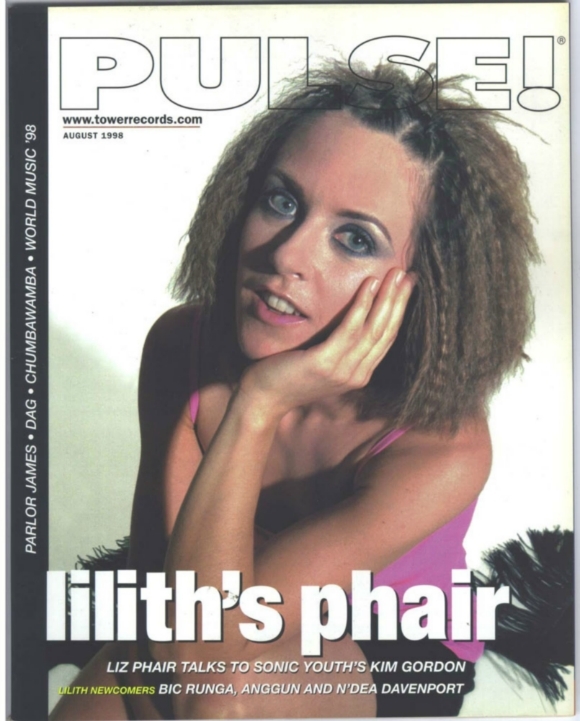 But she achieved a modest level of fame when she began releasing music under her own name in 1993. Her first album, Exile in Guyville, received excellent reviews due to its bluntly honest lyrics (such as"I want a boyfriend/I want all that stupid old shit/Like letters and sodas" and "I want to be your blowjob queen/I'll fuck you and your minions, too"). Something about her no-nonsense, no-vibrato deadpan tone made her both endearing and badass. We were in love with her, but we were also a little afraid of her. She inspired a handful of female singer-songwriter imitators, but none who could take her place, and in 1994, her single "Supernova" became a top ten modern rock hit. And of course, like all '90s rock hits, the music video played on MTV constantly.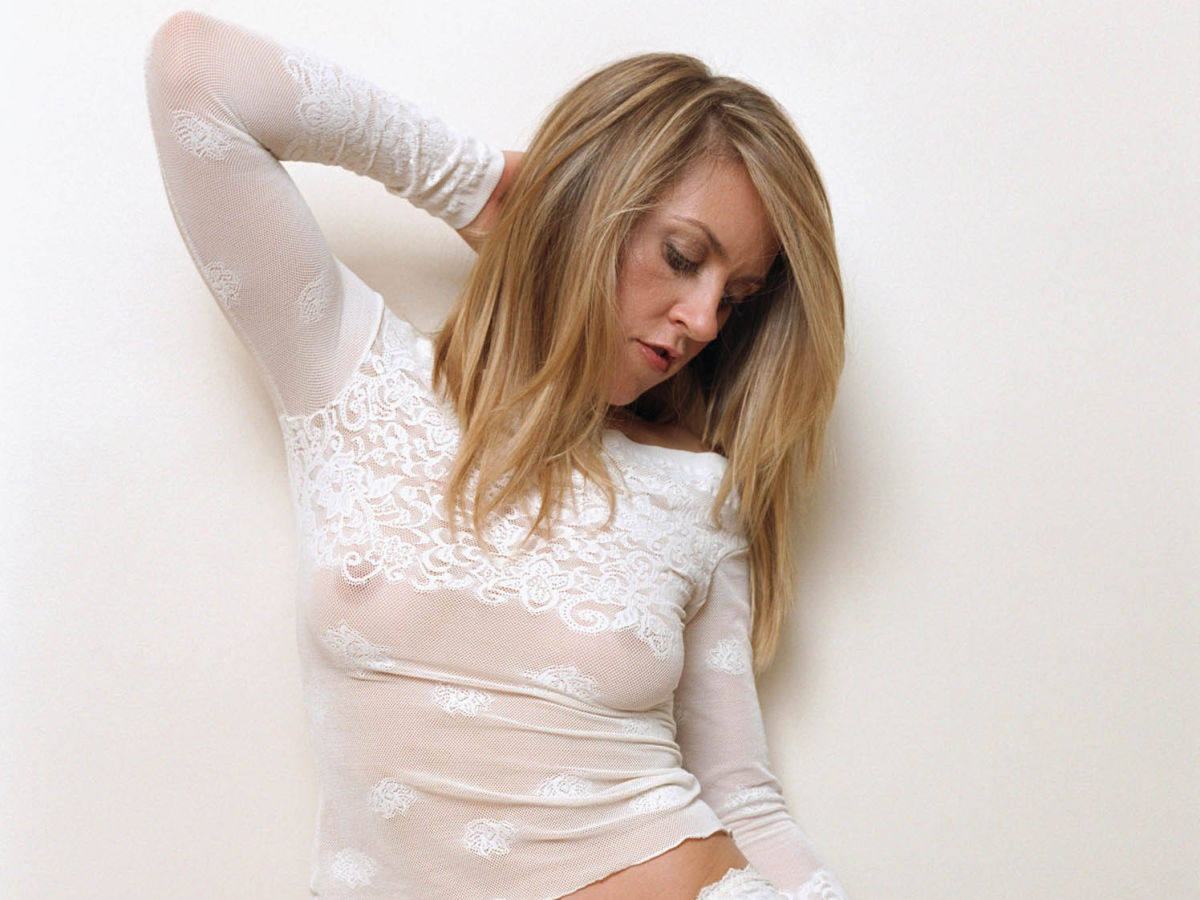 And she's been working ever since. In 2010, Liz Phair surprised fans with the sudden release of a sixth album called Funstyle, which peaked at number 181 on the Billboard 200 chart. It was her first release after her departure from Capitol Records, and when asked about it, she simply said that the songs lost her her record deal because they were authentic and "un-tethered-from-the-machine". In 2014, she gifted us with a dystopian Christmas song called "Ho Ho Ho". In December of 2015, she went on a holiday tour with Ted Leo and Aimee Mann, where she performed Christmas-themed versions of her hit songs. "Why Can't I?" has become "Why Can't I Wreath?", which is probably the detail we have been most pleased to report thus far. Don't ever change, Liz Phair.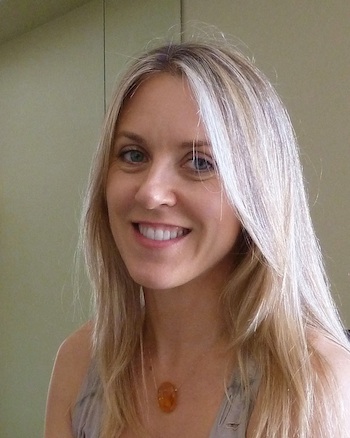 Edie Brickell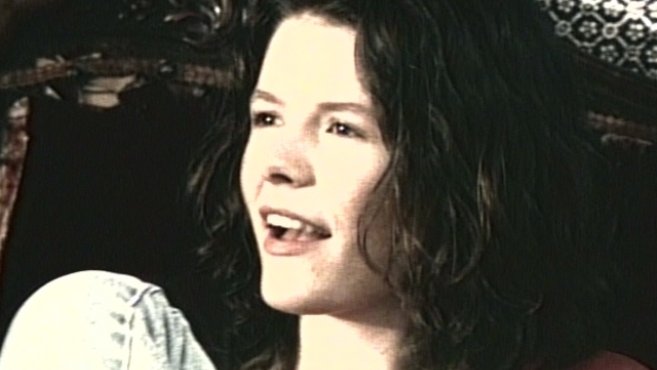 We couldn't leave singer-songwriter Edie Brickell off a list of '90s artists! Her leap into the music business sounds like something out of a movie: one night in 1985, a group of high school friends invited her to sing for their folk group called New Bohemians, and she wound up joining as their frontwoman. Three years later, the group released their first album, the universally loved Shooting Rubberbands at the Stars. Their most popular track, "What I Am", peaked at number seven on the Billboard Hot 100 chart, and number one in the Canadian Singles chart. They released another album in 1990, after which point she married Paul Simon (yeah, THAT Paul Simon– how quintessentially 'nineties rebel' is it to marry half of Simon & Garfunkel, who is almost twenty-five years older than you?) and left the band.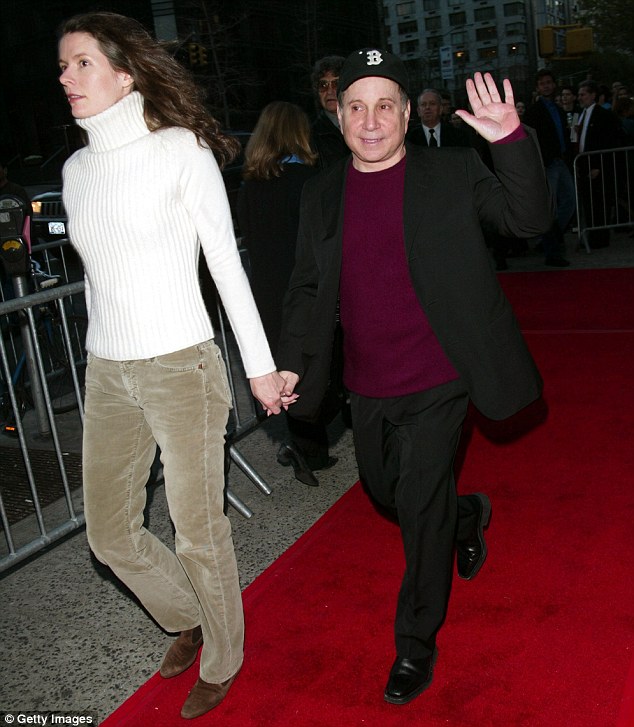 If you don't remember "What I Am", you most definitely remember her contribution to the world of computers. When the Windows 95 installation CD came out, her music video for "Good Times" was part of the free multimedia samples. Brickell began a solo career in the nineties with the release of Picture Perfect Morning in 1994, but aside from its contribution to Windows history, it didn't get much attention. But we're of the opinion that being able to say your song was on the Windows 95 installation CD is an honor. Forget landing on the moon– the earliest incarnations of Windows represent the true spirit of a pioneer.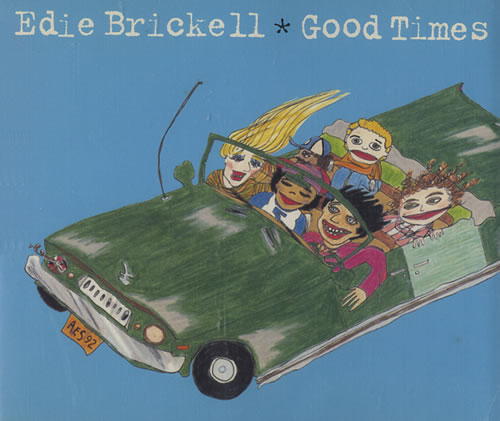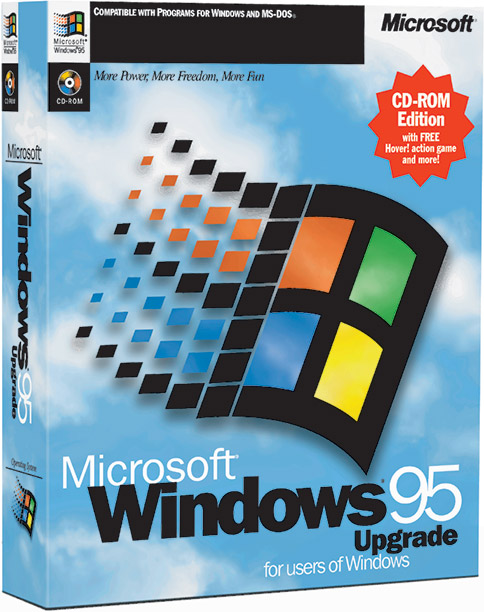 Edie Brickell is still married to Paul Simon, and they have three children together. She briefly reunited with her old band mates in 2006 to release another New Bohemians album Called Stranger Things, and in 2010, she founded a group called The Gaddabouts. She also collaborated on a bluegrass CD called Love Has Come for You with Steve Martin, and appeared with him on several talk shows to support the album in 2013. A tour, of course, followed.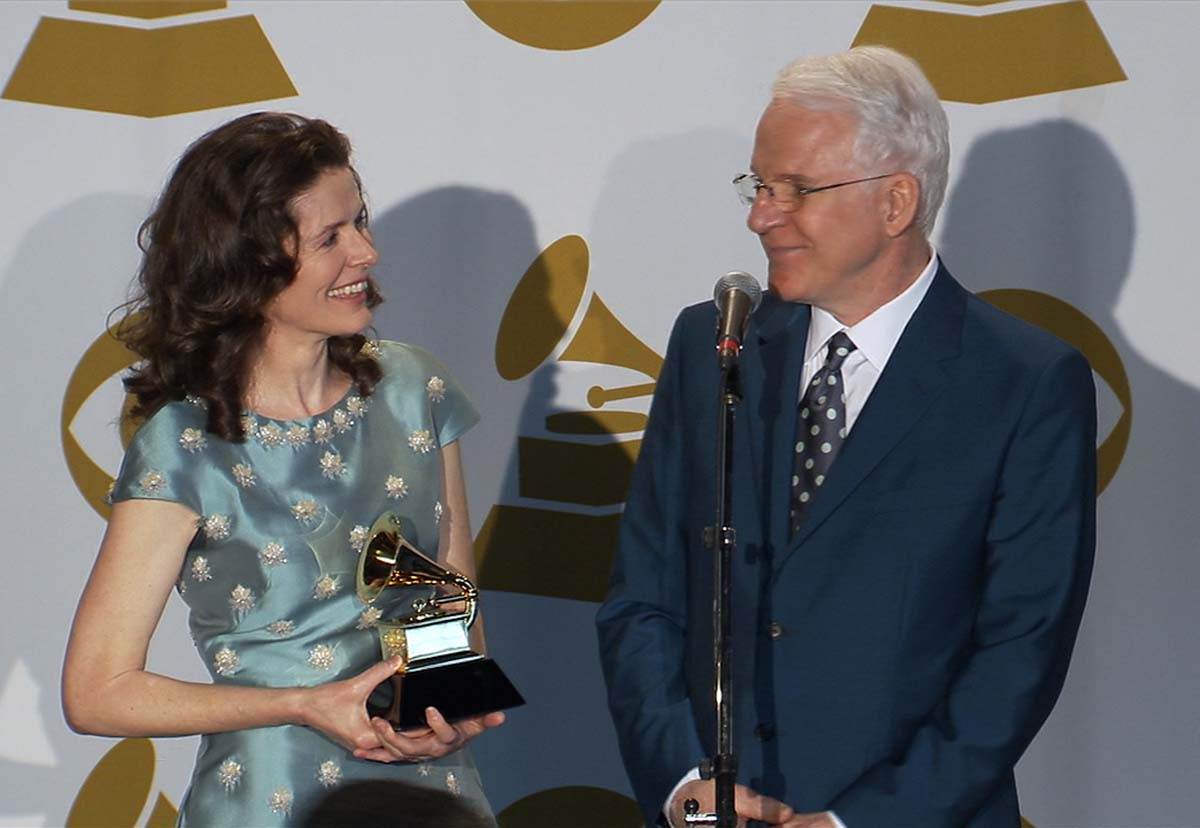 In 2014, there was a bit of a ruckus following domestic dispute, but neither Brickell nor Simon faced charges of disorderly conduct. Most recently, Brickell teamed up with Steve Martin once more to create a new musical called "Bright Star", which is set to head to Broadway in February of 2016. The musical will be set in the 1920s through the early 1940s in North Carolina, and its themes are said to revolve around hidden identities and lost love. And, of course, there will be plenty of banjo.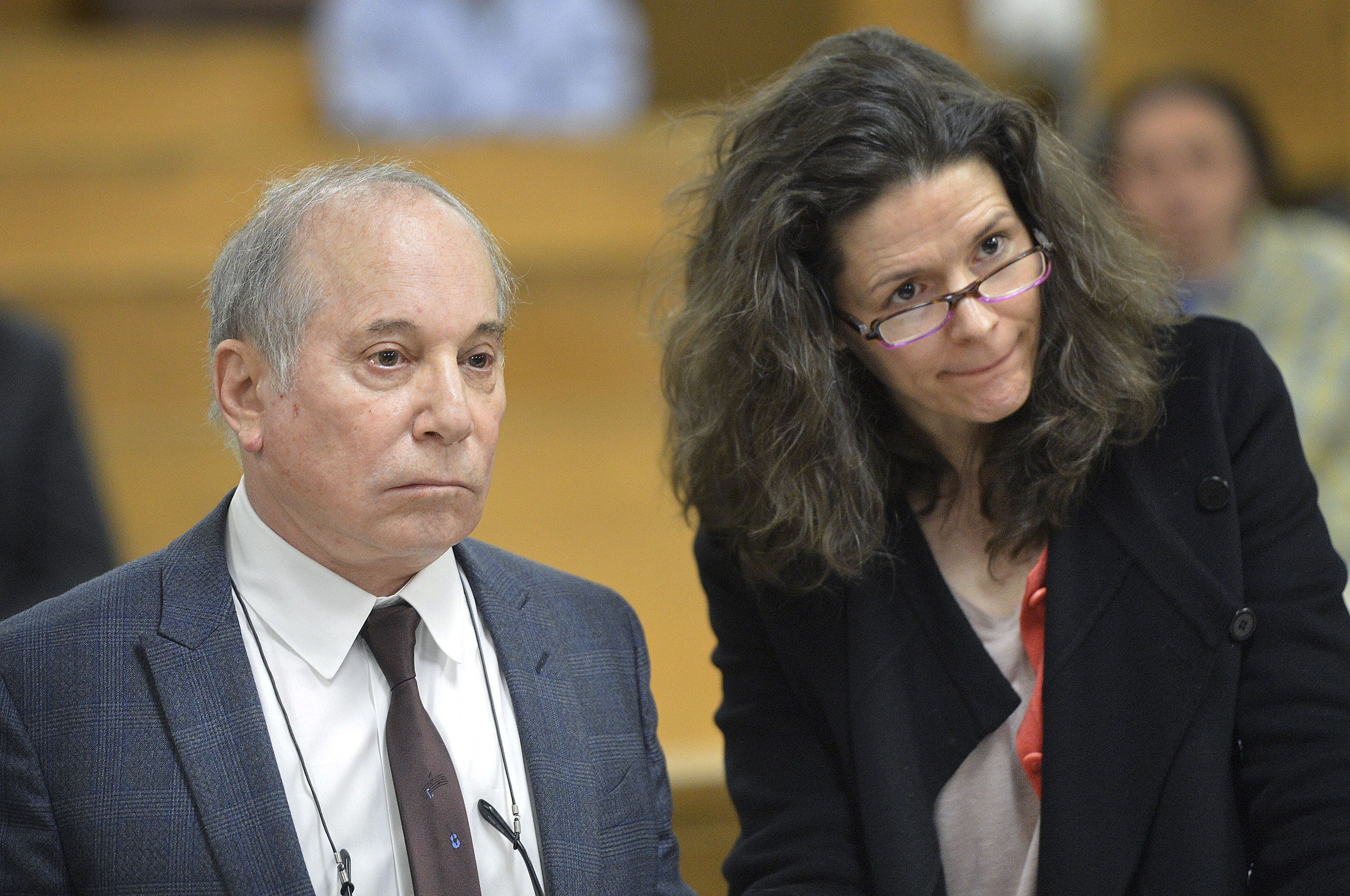 The Proclaimers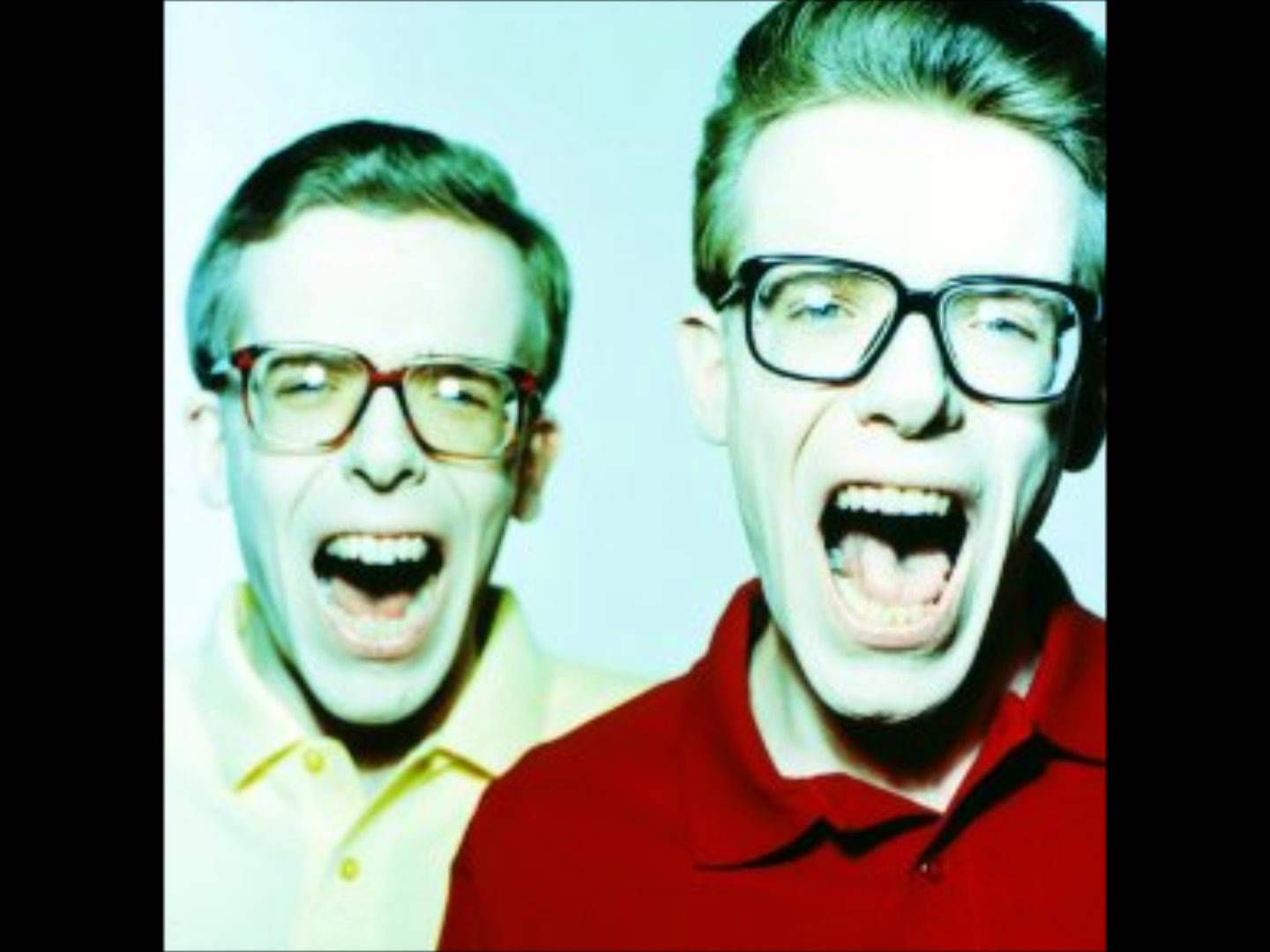 Over the years, the sound of some artists has blended together into a vague, generalized sound that triggers our favorite road trip game called "name that generic 90s singer". The Proclaimers, however, have not fallen victim to that fate. The second you hear those twin upbeat Scottish accents, you know who you're listening to. Craig and Charlie Reid were without a doubt one of the greatest gifts of the decade. Every time we hear their top five hit, "I'm Gonna Be (500 Miles)", we want to go to Scotland. And that's A LOT, if you pay attention to the soundtrack of every movie released since 2000. That song has been featured on Shrek, How I Met Your Mother, The Bachelorette, and even Grey's Anatomy. From ogres to hot, angst-ridden surgeons, everyone has found that their story is just a little bit better with support from The Proclaimers.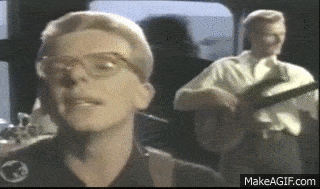 Not bad for a pair of twins who spent their teen years dabbling around with bad punk rock bands, right? They started off at the bottom, but after they were discovered by British band The Housemartins, they were 'on their way from misery to happiness'. Well, we assume it would make you happy to grow into the iconic folk rock band of the 90s. We wouldn't know, personally. Man, we wish we were The Proclaimers.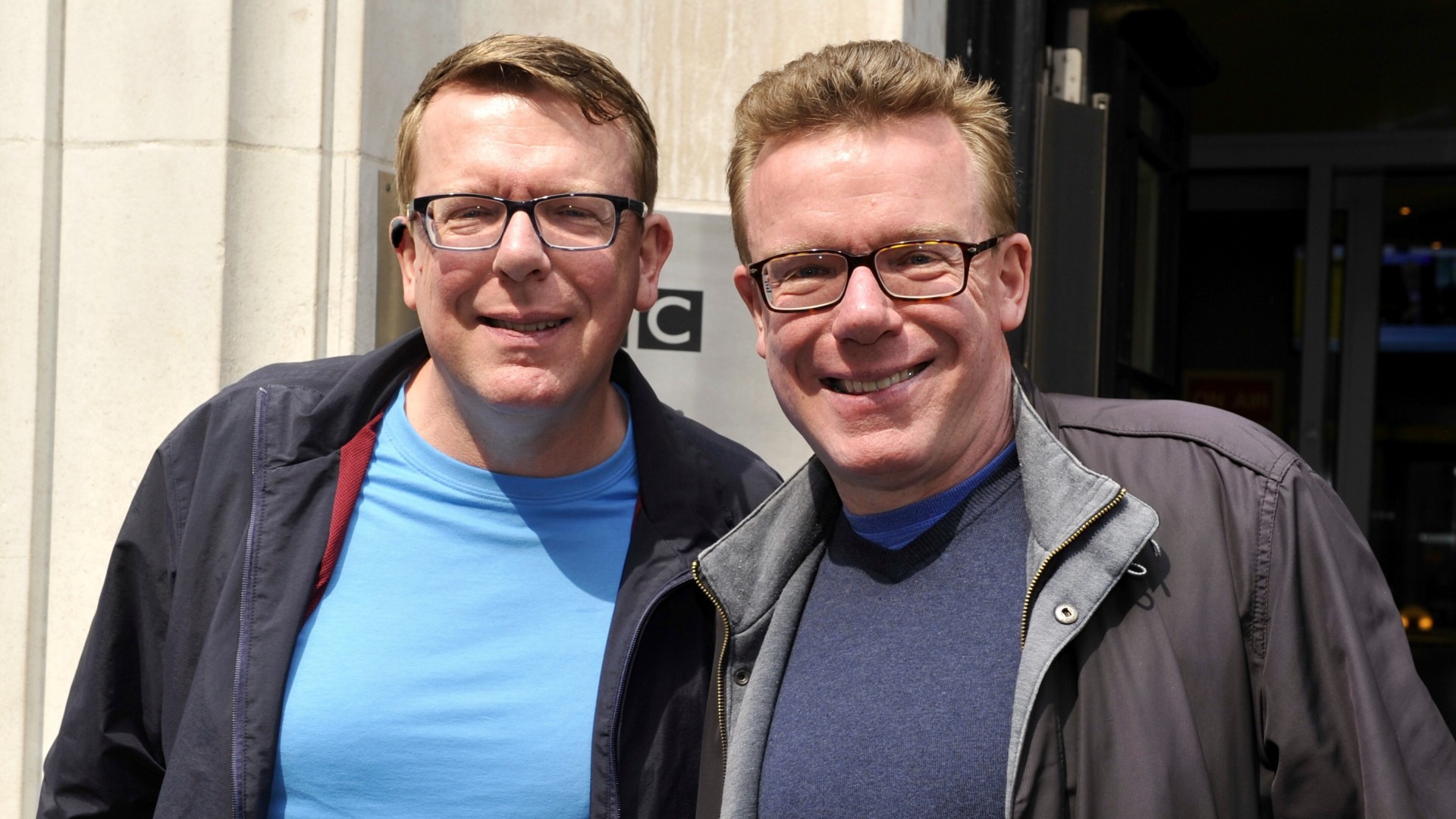 Where did they go? Absolutely nowhere– The Proclaimers are still kickin'! The pair have continued to release a steady stream of EPs and studio albums over the years, and though they're no loner spring chickens, they tour pretty extensively all over the globe. Their most recent release was 2015's collection of catchy, charming songs called Let's Hear it for the Dogs. Their career has also been blissfully scandal-free, which we guess is a lot easier when you're a pair of identical twins. You can't exactly part ways and pretend you don't sit next to each other at Christmas parties.
Right Said Fred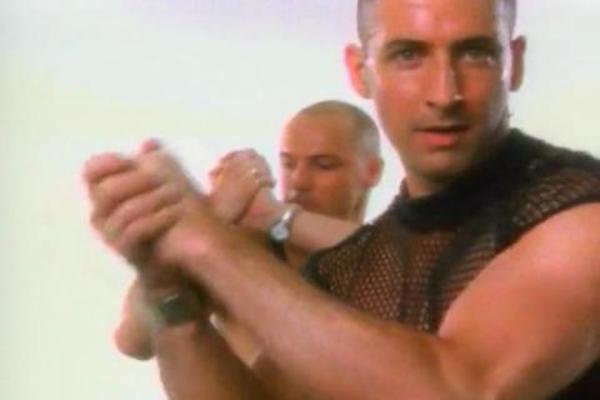 We wish the United States could take credit for this artist, but Right Said Fred was too sexy for our country. They were a proud product of the United Kingdom– England, to be exact. They've sold well over 20 million albums worldwide, they've won two (two!) Ivor Novello Awards, and they've been heard by everyone in the English-speaking world. And the song we've all heard? The 1991 work of art, "I'm Too Sexy". This vapid, narcissistic, so bad it's good single is written from the perspective of the type of person we all love to hate. We wish there was a whole album (or four) dedicated to the egomaniac male fashion model character that Right Said Fred developed in this song, but unfortunately, "I'm Too Sexy" is all we got. We suppose that makes sense, though. If he was too sexy for one song, he's definitely too sexy for a whole album.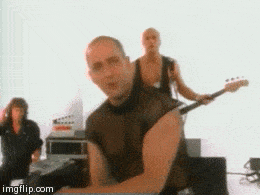 "I'm Too Sexy" also had the honor of being covered by Alvin and the Chipmunks, which was one of the greatest signs of success in the late 1990s. Cute as the rodent version may be, we prefer the classic. Right Said Fred did have another hit– the 1992 release "Deeply Dippy", which actually did better in the United Kingdom than their aforementioned claim to American fame.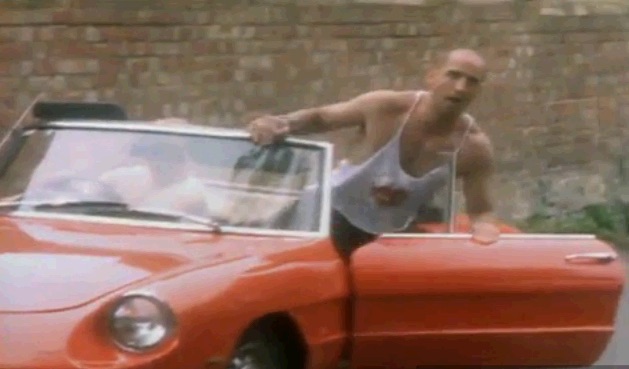 So, where are they now? Apparently Right Said Fred weren't too sexy to continue making music (are you sick of that joke yet?), because they still haven't stopped. The band has released an album almost every other year since their debut in 1991. The core members remain brothers Fred and Richard Fairbrass, who are the only remaining members today. Though their popularity peaked in the 90s, they have a devoted following, and each of their releases has seen modest success.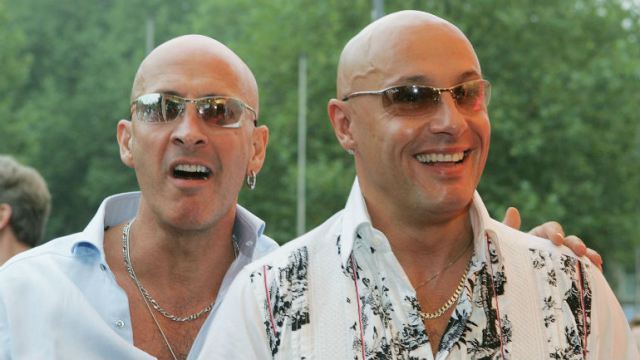 The pair's most recent release was in 2013, when they released a single called "Raise Your Hands". The song, which has all the makings of a modern hit, featured remixes from The Majikboys, DJ Sphank, and DJ Cash, and because a top 10 hit in the club and dance music genre. The duo jumped back into the public eye for a moment in 2014, when they performed a parody version of "I'm Too Sexy" which had been rewritten to insult Syrian president Bashar al-Assad. We don't know about you, but we think that's probably the best thing any 90s artist could be doing today. Right Said Fred are scheduled to release a new album, "Exactly", sometime in 2016. It can be preordered on PledgeMusic right now…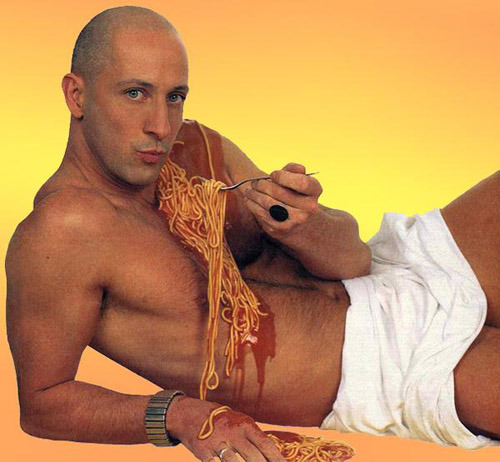 If you're not too sexy for it.
Sophie B. Hawkins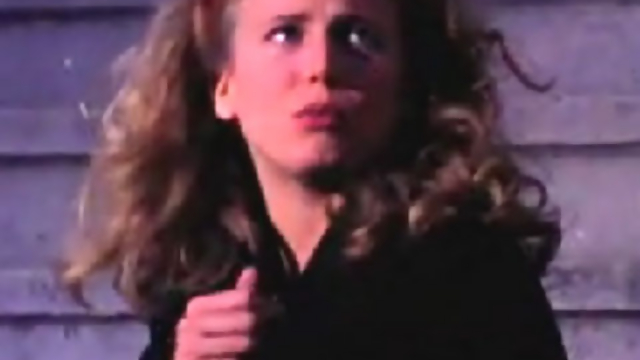 Some artists spend a decade and a half slaving away under indie labels before they achieve any success. Other artists, like Sophie B. Hawkins, are worldwide successes from their first album. Hawkins's debut, Tongues and Tails, dropped in 1992 and earned the hearts of critics and fans alike; it earned her a Best New Artist Grammy nomination in 1993. Her most famous single, "Damn I Wish I Was Your Lover", shot up to number five on the Billboard Hot 100 in the United States and became a Top 20 hit single in the United Kingdom.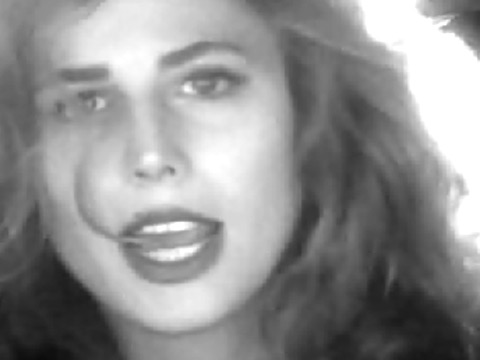 Her second release in 1994, Whaler, was anything but a let-down. She delivered us another top ten hit, this one in the form of lovesick ballad "As I Lay Me Down". That song also made it into the Top Ten in the US, and carried the album to a gold certification. Several other tracks off that album found massive success in the UK, where they reached the Top 40. In 1998, she was the star of one of the many music documentaries of the decades, The Cream Will Rise. The documentary detailed the goings on during one of her tours and her struggles dealing with difficult family members. We love you, Sophie, but if we really wanted to listen to difficult family members, we'd just wait for Thanksgiving dinner.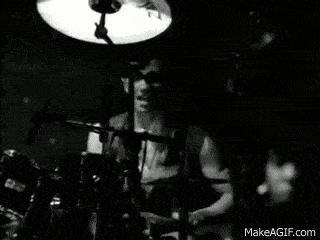 After battling with her label over 'artistic integrity' (a banjo, to be exact), she founded her own record label and released an album in 2004 called Wilderness. After that came a long hiatus from recording, but in 2012, Hawkins released another album of original material called The Crossing. In 2013, she played herself on the sitcom Community, where she performed two songs. She continues to tour sporadically, though all her shows scheduled for 2016 are in California, and several months apart. No word on whether or not she plans to release another album.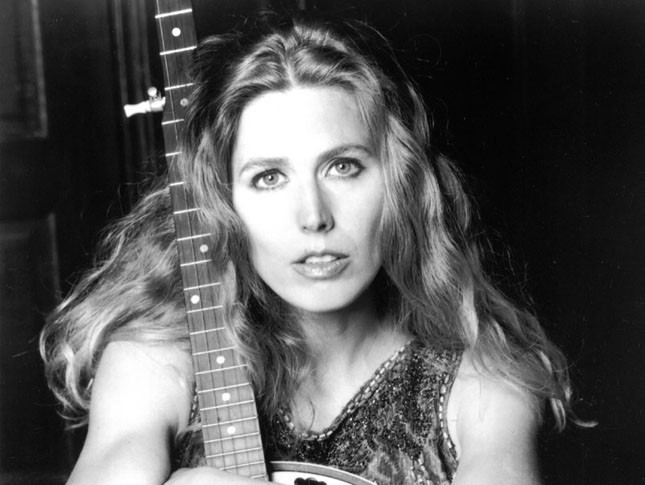 Our favorite thing Sophie B. Hawkins has done since the nineties? Back in 2008, she recorded a brand new version of "Damn I Wish I Was Your Lover" called "Damn, We Wish You Were President", a track meant to support Hillary Clinton's presidential candidacy. She has continued to be politically active, but more than anything, we wish every presidential candidate were required to enlist the help of a '90s star in their campaign efforts. We are eagerly awaiting the Bernie Sanders rewrite of "Right Beside You". Or the Donald Trump version of "Don't Stop Swaying".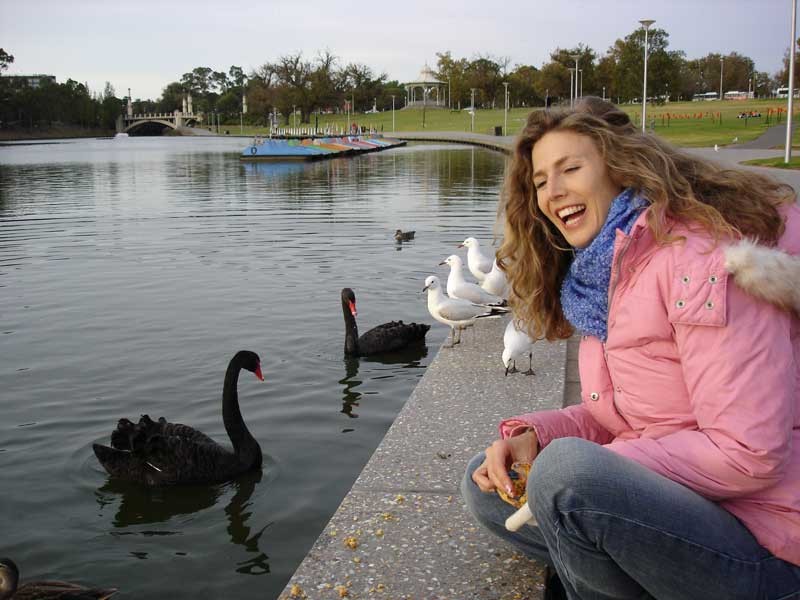 Elliott Smith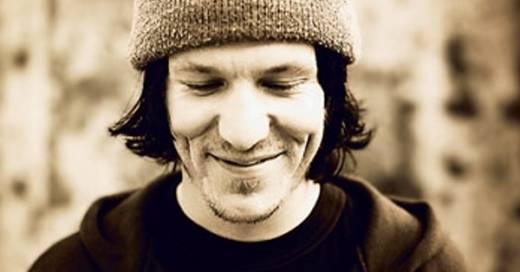 Elliott Smith had a voice that would break your heart, and that is probably why we all fell in love with him after the 1997 release of Good Will Hunting, which featured his song "Miss Misery" in the ending credits. In retrospect, "Miss Misery" was the perfect song for the ending credits. It gave us just enough time to finish crying over the beauty of Robin Williams's soul before we got to enjoy another round of sobbing– this one induced by Elliott Smith's woeful murmurs and lyrics like "Do you miss me, Miss Misery, like you say you do?" The song was nominated for an Oscar that year, but it lost to "My Heart Will Go On". We're still upset about that.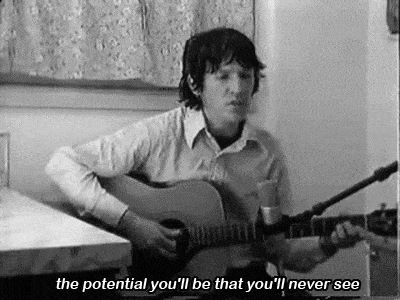 Elliott Smith may not have won the Oscar, but he did get to perform at the Academy Awards, which he later described as 'surreal'. The rest of the album, called Either/Or, didn't chart in the United States, but critics loved it. In 2013, it was rated number 149 on a list of the 500 Greatest Albums of All Time. He tended to avoid playing "Miss Misery" at concerts because, oddly enough, it wasn't a heavily-requested song.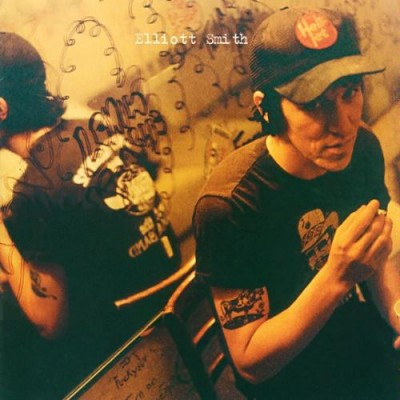 Shockingly (not really, if you've listened to his music), Smith struggled with drug dependence, alcoholism and depression. In 2003, at the age of 34, he was found dead as a result of being stabbed twice in the chest. While the official autopsy report left everyone unsure of whether his death was suicide or homicide, many hold that the wounds were self-inflicted due to the circumstances surrounding his death. Immediately before the stabbing, he and his partner Jennifer Chiba were having a heated argument. Sometime later, they found what has since been considered his suicide note– a Post-It with the words "I'm so sorry, love, Elliott. God forgive me," written on it. There were no illegal drugs or alcohol in his system at the time of death.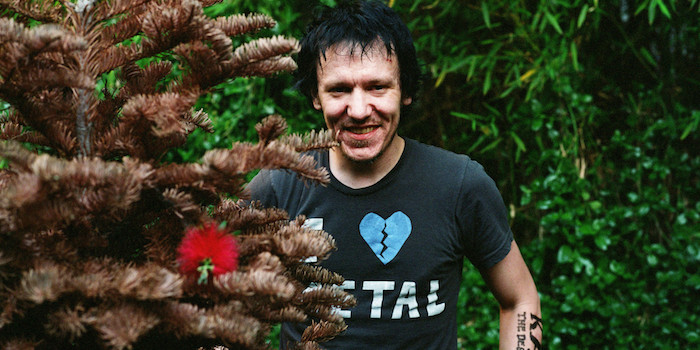 Since his death, there have been two posthumous studio albums: From a Basement on a Hill, released in 2004, and the compilation album New Moon, which was released in 2007. The latter reached number 24 on the US Billboard chart, which just goes to show you don't have a heartbeat to win our hearts.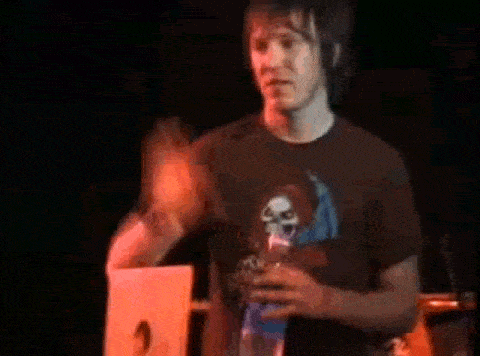 Poe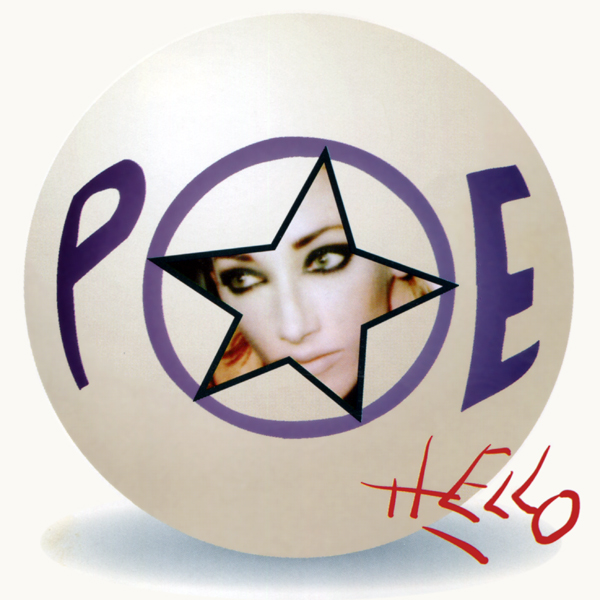 What is it with the 1990s and their single-syllable successful musicians? Well, in this case, we chalk it up to an unwieldy given name: Anne Decatur Danielewski, the American singer-songwriter who opted for the short, sweet and to the point stage name of Poe. Her music was an immediately identifiable blend of folk, electronica, rock, jazz and even hip hop. This eclectic style may have something to do with the fact that she lived in six hugely different countries before she turned eight– her father, a film director, dragged the family around to England, Switzerland, Africa (not a country, we know, but we're not sure exactly where in Africa!), India, Spain, and the United States.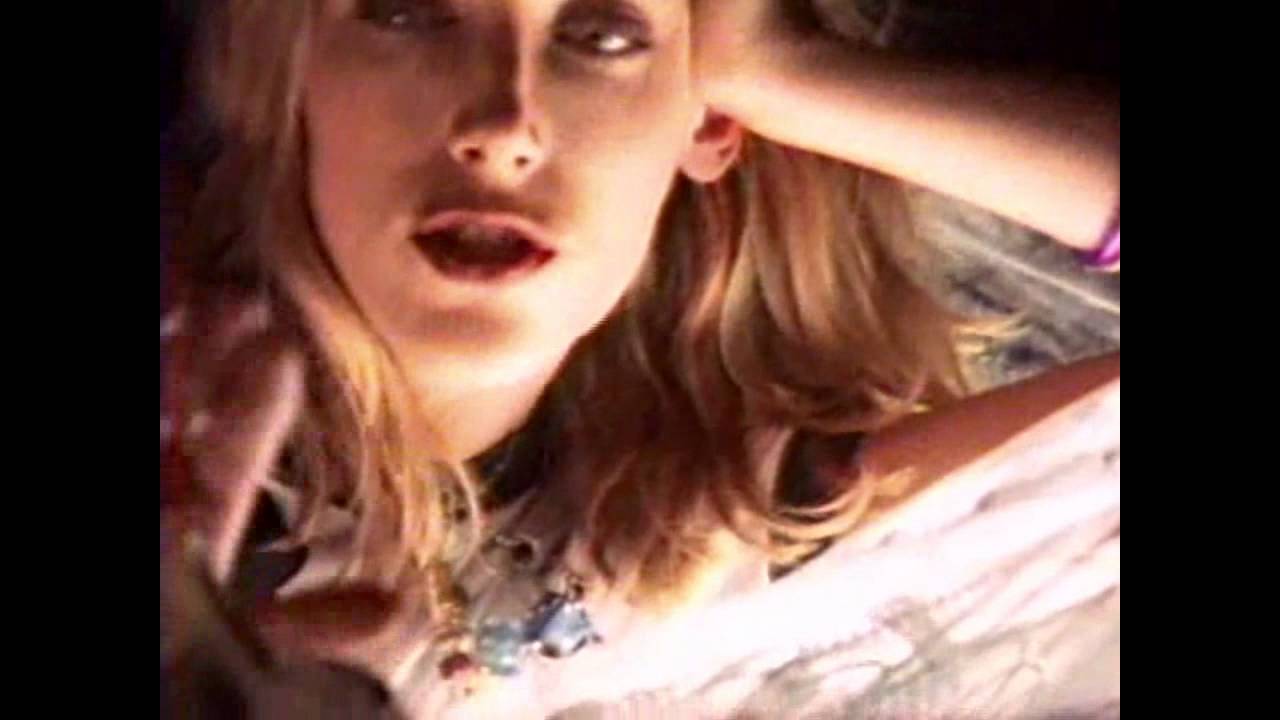 Poe's first album, Hello, was a fascinating one– chock full of references to comic books, movies and even classic literature, the release was critically acclaimed and took off within a few months of its birth. Her first single off the album, "Trigger Happy Jack (Drive By a Go-Go), jumped into the Top 20 on Billboard's modern and alternative rock chart. The video became a mainstay on MTV, which introduced her to the public at large. Later, she released another single that served for quite some time in MTV's ranks: "Hello", which hit number one on Billboard's Hot Dance Chart. Her first album went gold, and subsequent releases enjoyed modest levels of success due to a positively ravenous fanbase.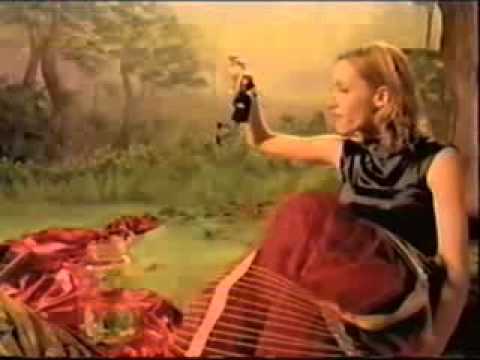 From 2001 to 2011, Poe vanished from the public eye due to a full decade of financial troubles and legal battles– long story short, some skeezy, rich oil executive bought her contract from Modern/FEI and held her hostage in court so she was unable to release any new music or perform in a professional capacity FOR AN ENTIRE FREAKING DECADE. During this time, she managed to collaborate with several producers and musicians to contribute vocals to film soundtracks (like Repo! The Genetic Opera and Real Steel). After a long ten years, the Labor Commission of California finally ruled in favor of our heroine, and she was free from her chains. In a 2011 interview, she described the whole experience as a horror story.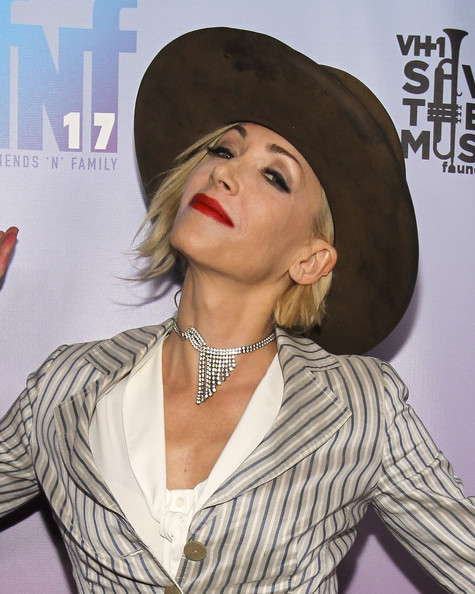 In 2012, Poe put up a song and video about a minute long on a mobile platform, but she failed to mention an official release date. We don't know a whole lot about the song, other than the title it had at its time of release: "September 30, 1955". Poe has continued her involvement with charity work over the years, and passionately supports the David Lynch Foundation, which teaches transcendental meditation to children who are part of at-risk populations.
Jeff Buckley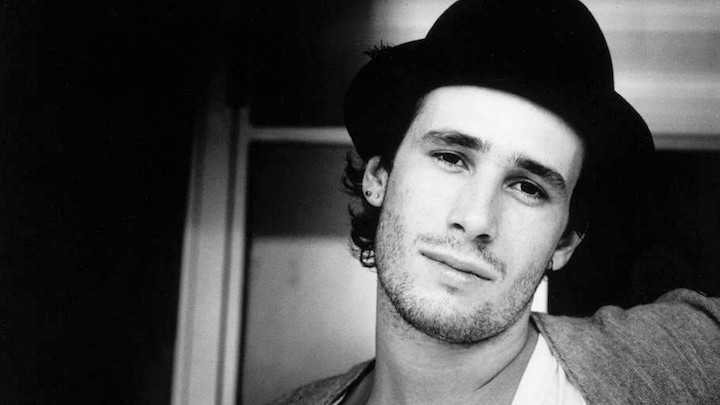 Jeff Buckley made us all cry again and again with his famous cover (YES, cover!) of Leonard Cohen's obscure piece of musical brilliance, "Hallelujah." He took a strange, little-known song and turned it into arguably the most beautiful, heart-wrenching recording of all time, and for that we are eternally grateful. In the early 1990s, Buckley earned his cult of early followers by playing cover songs in Manhattan. As only a true rock star would, Buckley shrugged off the vast majority of record labels who scrambled to get their hands on his creative genius. After a lot of reluctance, he finally signed with Columbia in 1994 and released what would be his only studio album: Grace.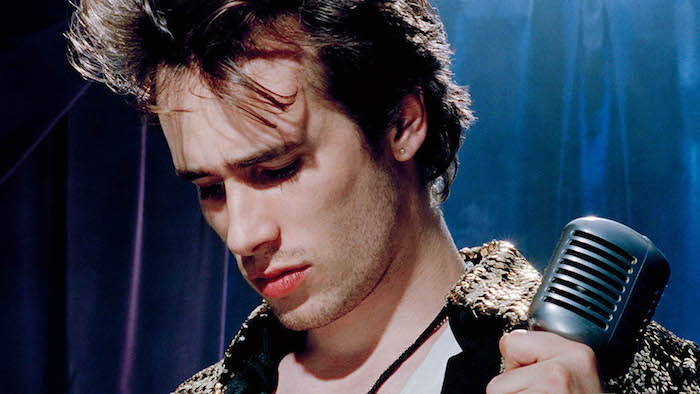 In addition to his seven brilliant original songs, Grace featured three covers– including, of course, "Hallelujah." Though sales were slow and his music was rarely played on the radio, he earned critical acclaim and wormed his way into the hearts and souls of every artist and angsty teenager on the planet. Following the album's release, he toured for a solid year and a half, hitting venues everywhere from Canada to Australia to Japan. Buckley began writing and recording for a second studio release called My Sweetheart the Drunk. After several studio sessions with his band, they still weren't satisfied with the album, and considered it to be unfinished.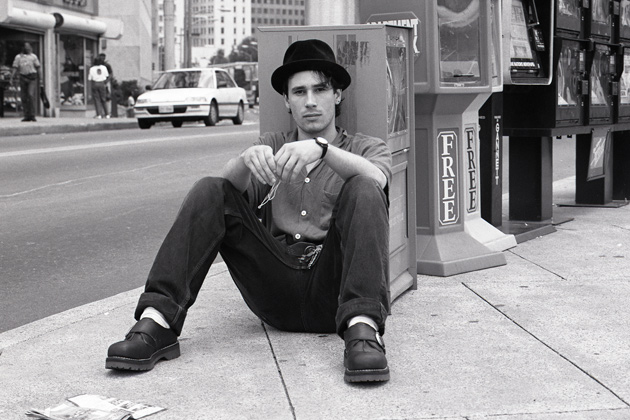 In May of 1997, Jeff Buckley met with his band for another recording session. The evening of their arrival, he decided to go swimming (fully clothed) in the Wolf River Harbor. Though he had went swimming there many times before, and though he had roadie Keith Foti standing on the shore, he was swept under the water and went missing. He was found dead several days later. Unlike so many great artists, Buckley's autopsy showed no signs of drug use, and those close to him reported he had been in a great place mentally prior to the incident. His death was ruled an accidental drowning.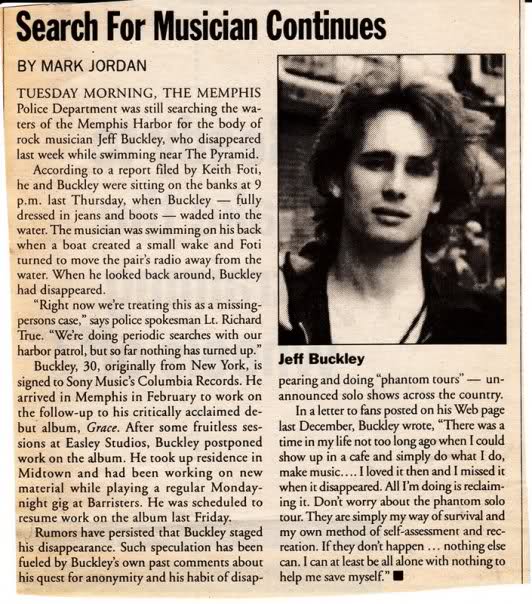 Death may put a damper (get it? Damper? Like, damp, as in wet?… Too soon?) on your career, but it did nothing to harm Jeff Buckley's fame. In 2008, his cover of "Hallelujah" skyrocketed to number one on the iTunes chart. The same week, it debuted at number one on Billboard's chart, Hot Digital Songs. Though countless artists have tried and failed to get their hands on a piece of "Hallelujah"'s brilliance (there are some pretty bad covers out there), most people believe Jeff Buckley's is the original. Sorry, Leonard Cohen.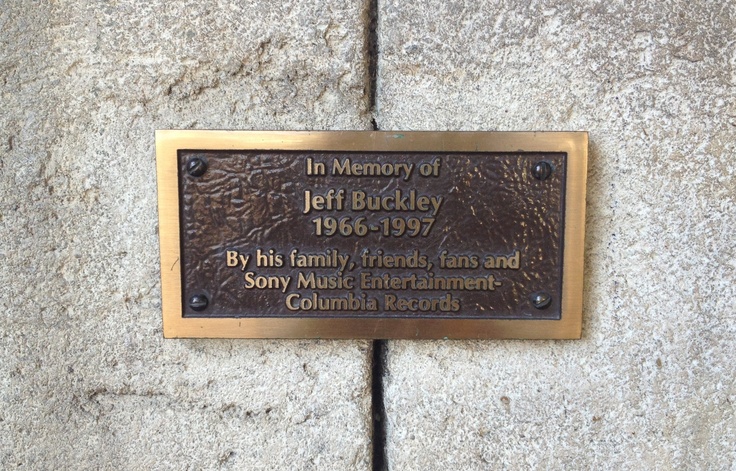 Skee-Lo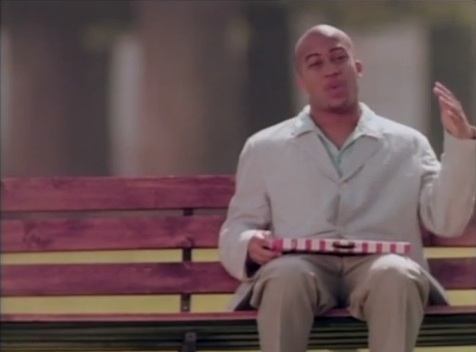 While we're on the topic of artists who experienced brief moments of fame, let's talk about Antoine Roundtree, better known by his stage name Skee-Lo. In 1995, his hit single "I Wish" dominated both TV and radio over the summer. It earned several VMA nominations (and awards) all over the world, and the album he released shortly after– also called I Wish– was nominated for two Grammy awards. The song doesn't have any deep, soul-crushing lyrics, but we all remember that Skee-Lo desires two things in life: a) he wishes he was a little bit taller, and b) he wishes he was a baller. Remember what we said earlier about the 'fun for fun's sake' spirit of the 1990s? Skee-Lo is another example.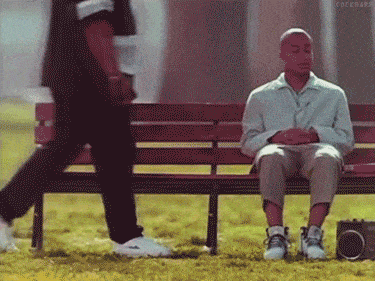 Skee-Lo experienced some smaller successes after the hype surrounding his hit song fizzled out. He recorded a cover of a Schoolhouse Rock! song, co-wrote one of the songs for the Inspector Gadget soundtrack, and had a song featured in the ending credits for the 1995 movie, Money Train. Then he vanished.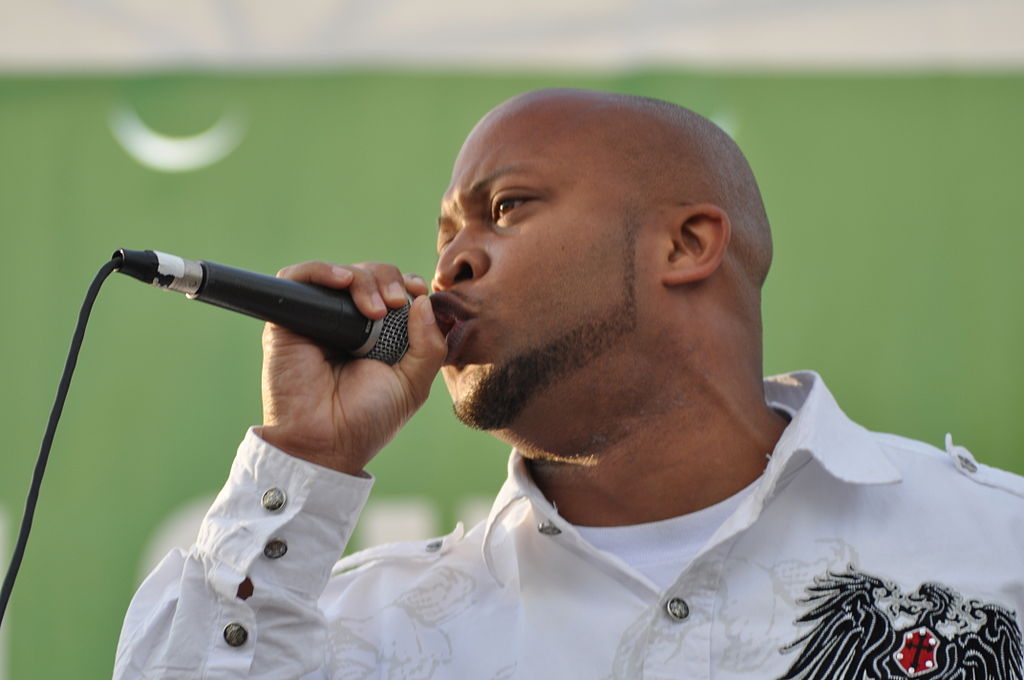 Well, until 2012, when Skee-Lo came out of nowhere with a second album. He now runs his own record label and enjoys a peaceful life with his wife and his two children. Unlike some flash in the pan one hit wonders of his time, he doesn't seem bitter about his lack of consistent success. He has no complaints about the song's popularity, or the fact that his later music didn't achieve half the sales of "I Wish". He does, however, have a bone to pick with the music industry, which he believes squelches originality and creativity in music. His label, SKEELO MUSIK, LCC, gives him an opportunity to bring new artists into the spotlight, even if on a smaller scale. No news on whether or not Skee-Lo has any plans to release another album in the near future, but if he does, we'll be right here waiting.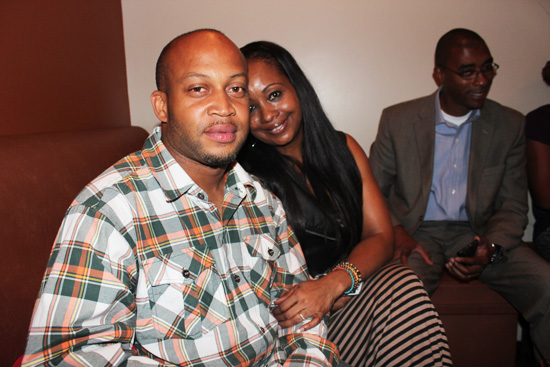 Also no news on whether or not Skee-Lo has grown any taller. He does, however, appear to have a girl who looks good (his wife), and we assume that he calls her.
Technotronic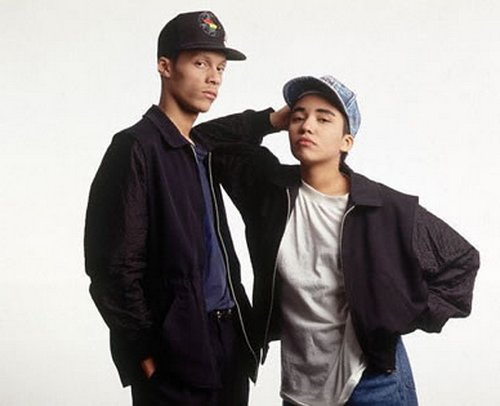 The 1990s were a great era for pop music. Well over a decade later, a lot of the music we play at parties (whether you're four or forty-four) still comes from the 90s. The standard party playlist usually includes arguably the best party song ever recorded, "Pump Up The Jam". It's the most vapid, emotionally empty song ever written, and we couldn't– and still can't– get enough of it. "Pump Up The Jam" was a worldwide hit, soaring all the way to number two in the United Kingdom Hot 100 in 1989, and in the American Hot 100 in early 1990. The upbeat, repetitive ear worm has been certified triple platinum. It owes quite a bit of its exposure to Saturday Night Live and Space Jam, of course, but we would be lying if we said our most vivid memory of this song comes from the Fresh Prince of Bel Air. Few things in this world make us as happy as Will Smith singing "Get your booty on the floor; make my day!" horribly off-key.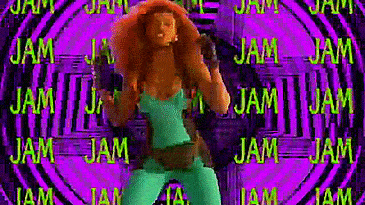 Do you remember the music video? Because we do. The hideous, glorious music video for Technotronic's hit single combines all the best parts of cheesy 90s psychedelic techno with all the best parts of a 1980s workout video. Today's adults can watch it for sheer nostalgia, and today's children can watch it for all the pretty colors and flashing patterns provided with the help of laughably bad early 90s green screen technology. Though we all loved to sing along to "Pump Up The Jam," the original piece was an instrumental track released by Belgian techno artist Jo Bogaert's earlier project, The Pro 24s. It's Ya Kid K's vocals which made the song famous, of course.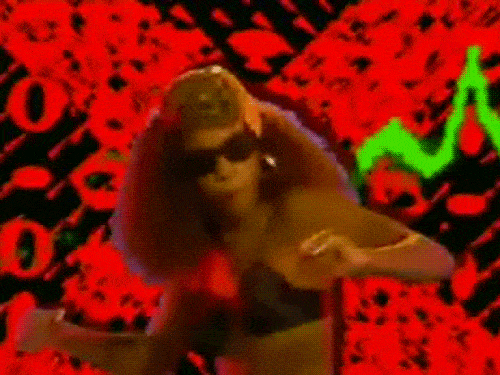 Aside from a brief 20th anniversary reunion tour in 2009, the members of Technotronic no longer perform or release music under that name. Ya Kid K, who wrote and sang the lyrics for the 90s hit, continued to make music for the past two decades. She sang for Hi Tek 3, whose famous single wound up on the Teenage Mutant Ninja Turtles Soundtrack. In 2011, she reappeared with a song called "DO UC ME Standing," and more recently, she released several new tracks on a digitally-released album called Stalled Constructions. MC Eric continues to tour as a DJ. No word on another reunion tour, but we'll keep our fingers crossed.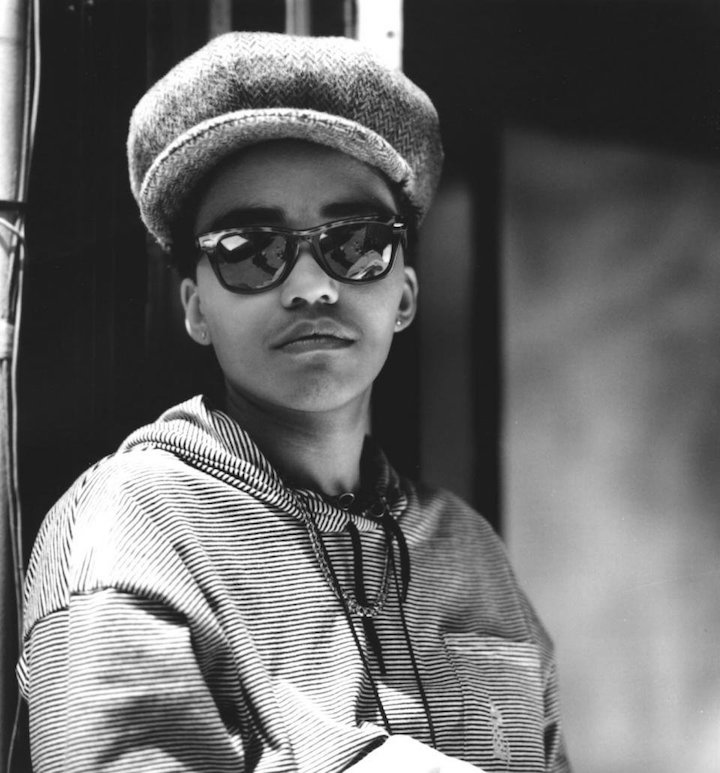 Lou Bega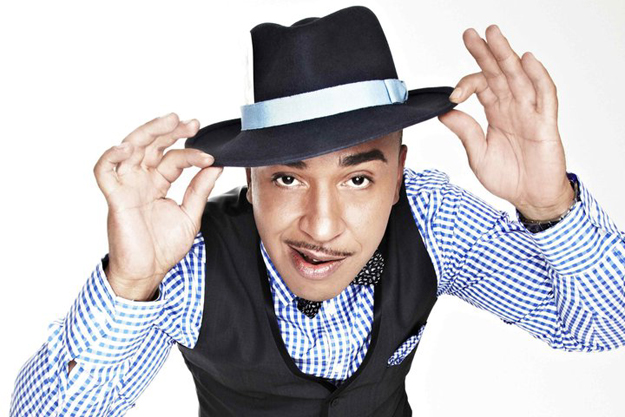 If your name is Angela, Pamela, Monica, Erica, Rita, Tina, Sandra, Mary or Jessica, you were considered one of the luckiest (and coolest and most desirable) ladies in the English-speaking world back in 1999. You and German-Italian-Ugandan mambo singer Lou Bega, ladies, were going to touch the sky. The famous 'Mambo No. 5″, which was actually a cover of an instrumental track released in 1949, was a worldwide hit. It reached number one on charts in both Australia and the United Kingdom– actually, it topped pretty much every chart in Europe, and even stayed at number one in France for a whopping twenty weeks. In the United States, "Mambo No. 5" reached number three on the Billboard Hot 100 chart. And nine months later, there were a ton of infants named Angela, Pamela, Monica, Erica, Rita, Tina, Sandra, Mary and Jessica. If you have a sixteen-year-old daughter, we probably just said her name. And the names of all her female classmates. Lou Bega, what have you done?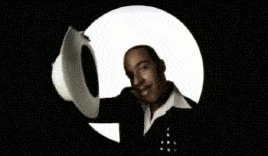 Though "Mambo No. 5" was the only track that got a lot of play in the United States, but several other tracks charted pretty well overseas. If you lived in Europe, you probably heard "I Got A Girl", "Tricky Tricky", and "Mambo Mambo". Unsurprisingly, his second album didn't contain any worldwide hits. While he was off singing "Just a Gigolo", we were still jumping up and down and moving all around. Shaking our head to the sound, putting our hands on the ground…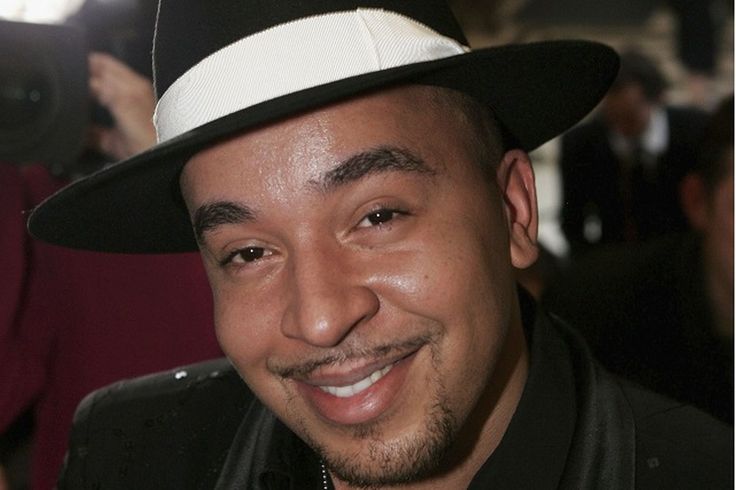 If you live in the States, it probably seems like Lou Bega fell off the face of the Earth, leaving behind a bunch of teen Pamelas. He didn't give up despite the many times he was stamped as a one-hit wonder– in 2005, he released an updated version of his hit song called "Return of A Little Bit (Mambo No. 2005)", which deserves a shout-out for a clever title. But we promise Lou Bega is still living. Currently, he lives in Berlin, Germany. He's released a steady stream of albums which were modestly successful in Europe, including his latest German release, 2013's "Give It Up". As far as we know, he isn't currently touring.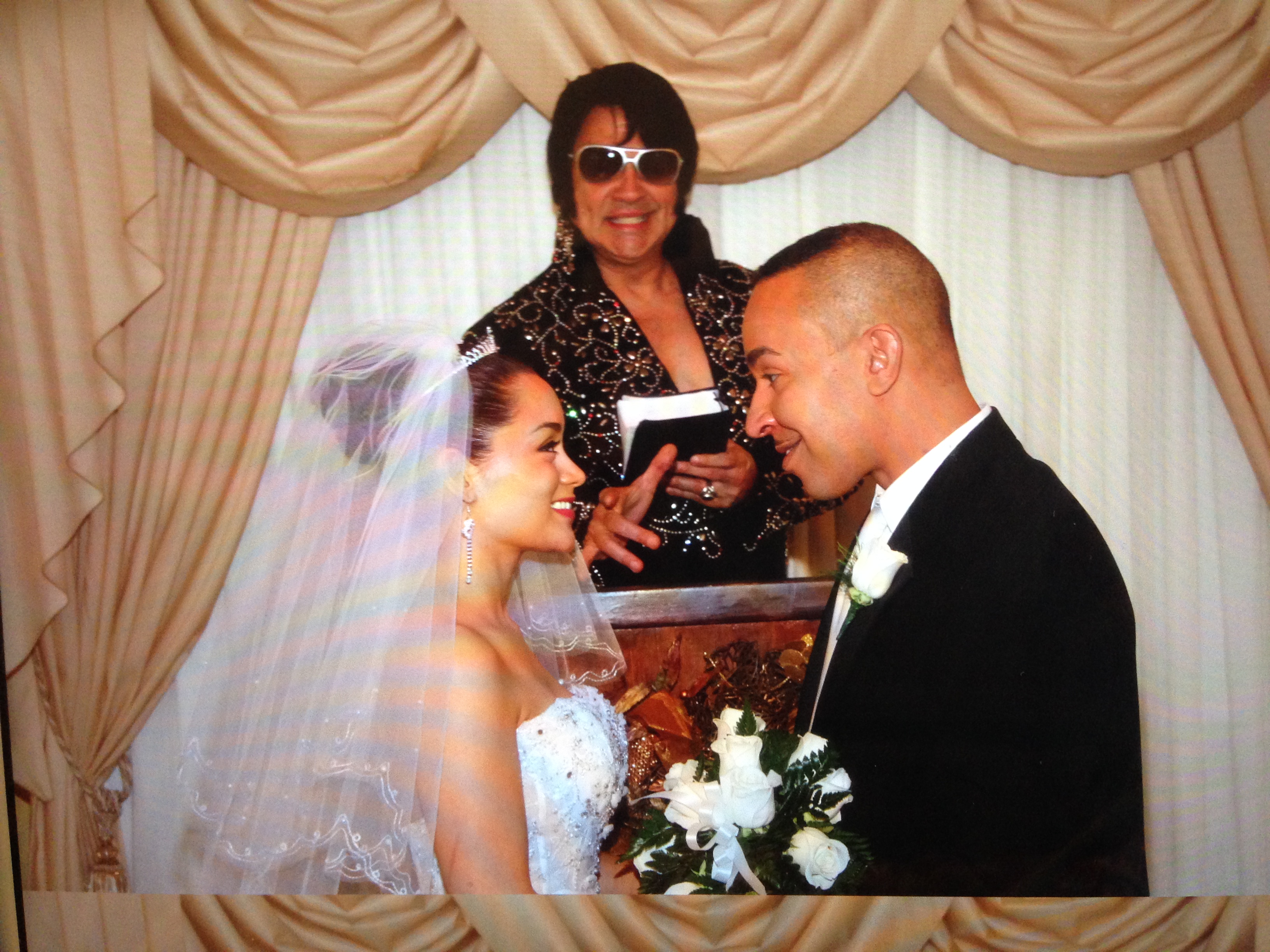 As of today, there are no immediate plans for another release, but we (along with the Monicas and Marys and Jessicas Ericas and Tinas of the world) will never stop jumping up from the couch to dance obnoxiously when "Mambo No. 5" comes on the radio.
Bel Biv DeVoe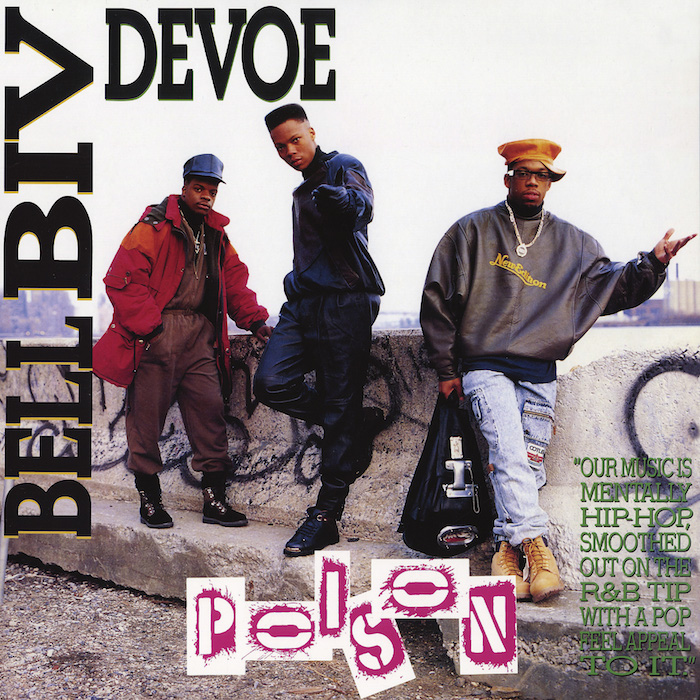 Before we get to BBD, let's talk about New Edition. New Edition was the hip-hop/R&B boy band of the '80s and '90s that would later set the stage for cash cows like NSYNC and the Backstreet Boys. Their early hits, like "Candy Girl", "Mr. Telephone Man", and "Cool It Now", were a key part of pop music in the 1980s. When New Edition started to eat itself, members Ricky Bell, Michael Bivins, and Ronnie DeVoe left the group to start a band of their own, and Bel Biv DeVoe was born. They released their debut album, Poison, in 1990. The titular song was a hit– it reached number one on Billboard's R&B and Hip-Hop chart, and eventually got all the way up to number three on the Billboard 100. The second single, "Do Me!", also reached number three. It sold over four million copies and went triple platinum.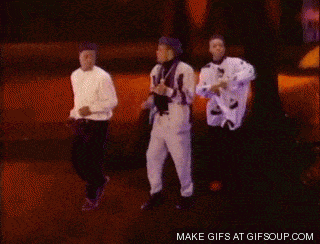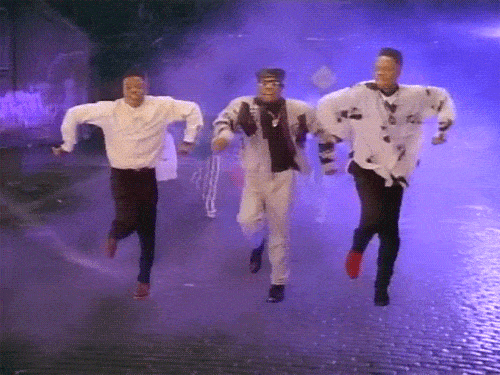 At the time, there was nothing quite like Bel Biv DeVoe's sound. Their first album is considered to be the birth of the fusion genre known as 'new jack swing,' which combined the funk, pop, hip-hop and soul music of the time. It was just what they needed to find exposure to a larger audience. And, well, the track is perfect to sing and bob your head to. They released a follow-up album in 1993, Hootie Mack, and a third in 2001, BBD. Neither of them quite had the success of their debut, but Hootie Mack managed to go gold.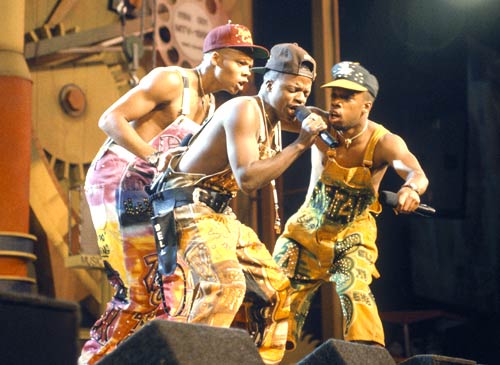 Bel Biv DeVoe haven't released another record since BBD, but they continue to perform their '90s hits as a group. The three of them have also participated in all of the New Edition reunions, and occasionally tour as part of the group. No word on the future of BBD, but New Edition announced to release a miniseries about their history in 2016, with Bel and Biv as co-producers. Set your DVR, folks.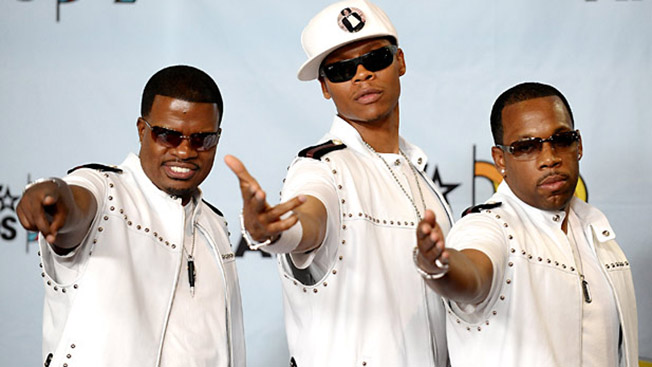 Creed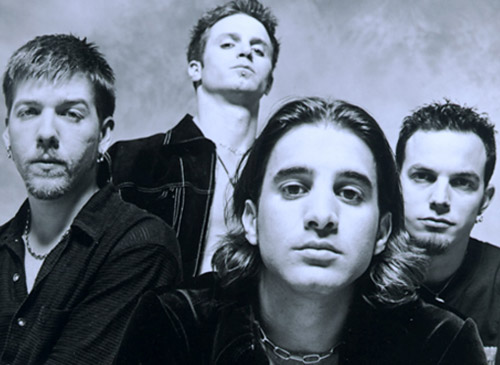 There were several alternative rock bands in the '90s who set the stage for modern-day alternative music, but few were loved so deeply and widely as Creed. Though they were born in 1993, they didn't come into the public eye until 1997, when they released the chart-topping studio album My Own Prison. Their debut album, which has been certified six times platinum and is still in the top 200 for United States album sales, had three singles we all loved: "What's This Life For", "One", and the titular "My Own Prison". The album was well-received by grunge fans and critics alike, and it spent more than 110 weeks basking in the glory of the Billboard 200 chart. Not bad for an album that cost $6,000 to make. That's a hell of a profit margin!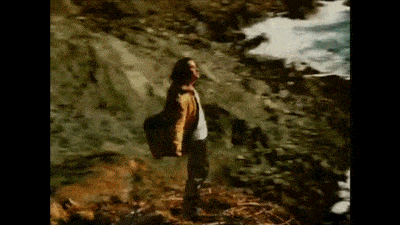 Where did they go? Creed continued making music pretty much the same way they did in the early nineties for quite some time, with their most recent release being 2009's moderate success, Full Circle. In 2013, it was revealed that they had abandoned work on a fifth album due to tension among band members, and the band existed in a state of limbo– with some members insisting they were still a group, and others maintaining that they were on indefinite hiatus. In September of 2015, after several years of struggling with drugs and depression, vocalist Scott Stapp announced the release of a retrospective album which included several hits, a couple of rare songs, and a handful of acoustic versions of their old hits.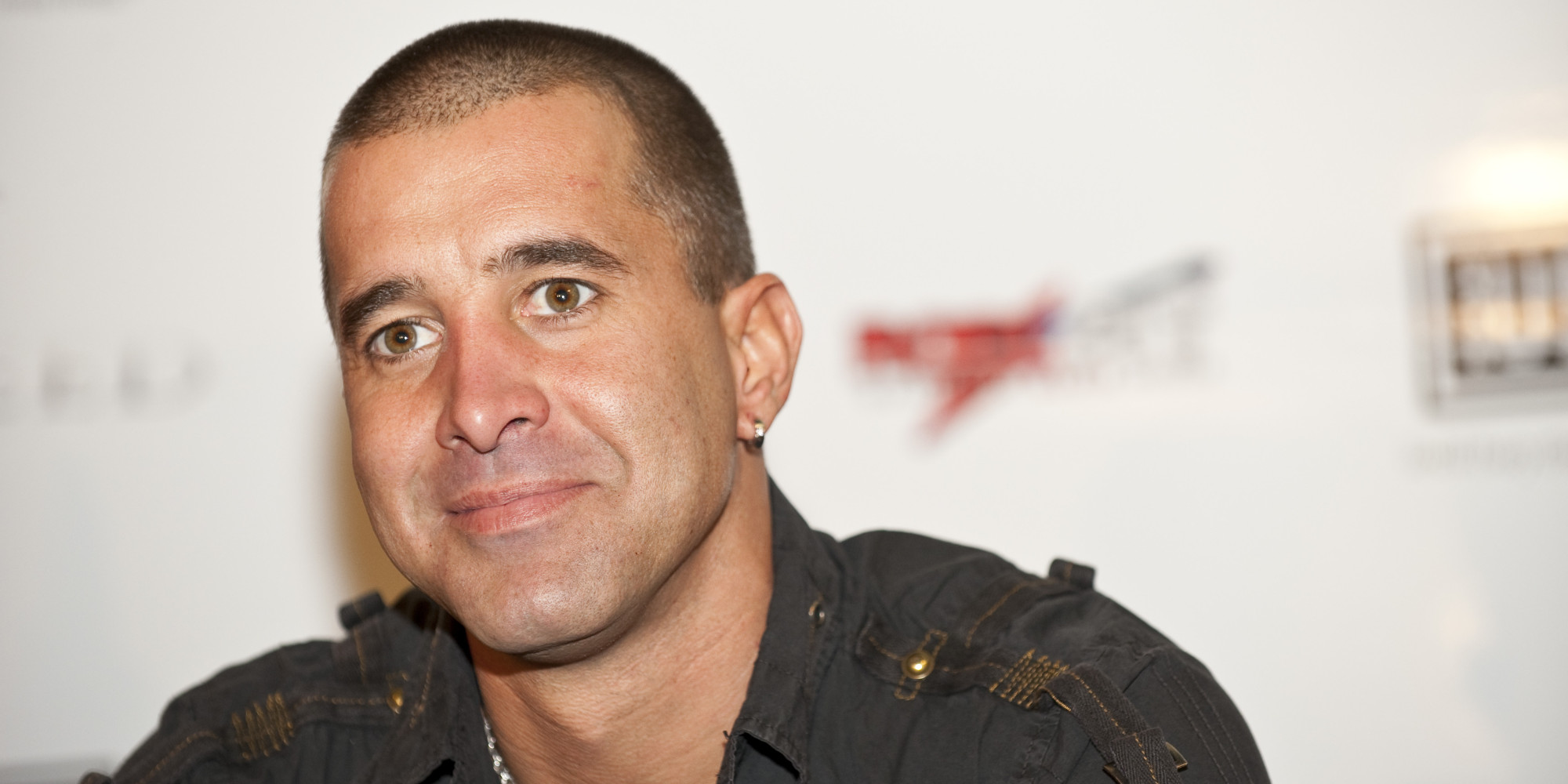 In keeping with the uncertain, dramatic spirit of rock music, the future of Creed is still uncertain. Scott Stapp has said several times in recent years that he hopes to reunite with the guys to make another record, but his comments haven't been too well-received. Guitarist Mark Tremonti insists that he's far too busy with his solo career, which has brought him moderate success in recent years. We don't know if we'll ever get anything new from the rock band which ruled the late 1990s, but Stapp doesn't appear to be done with Creed, and neither are we.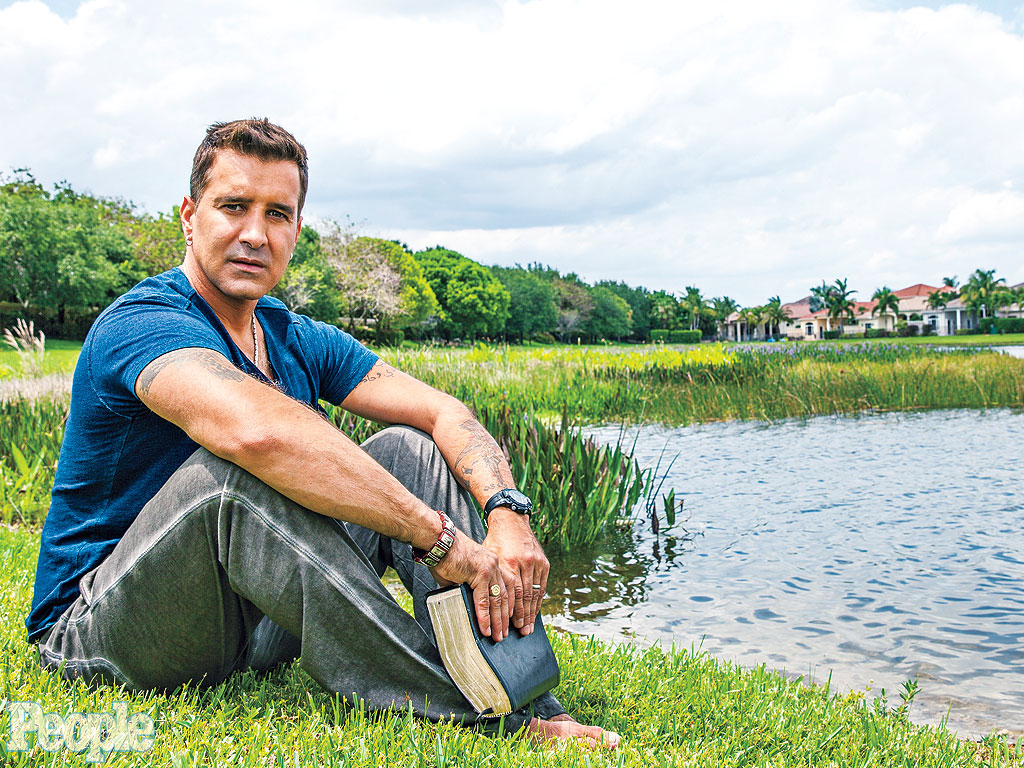 Semisonic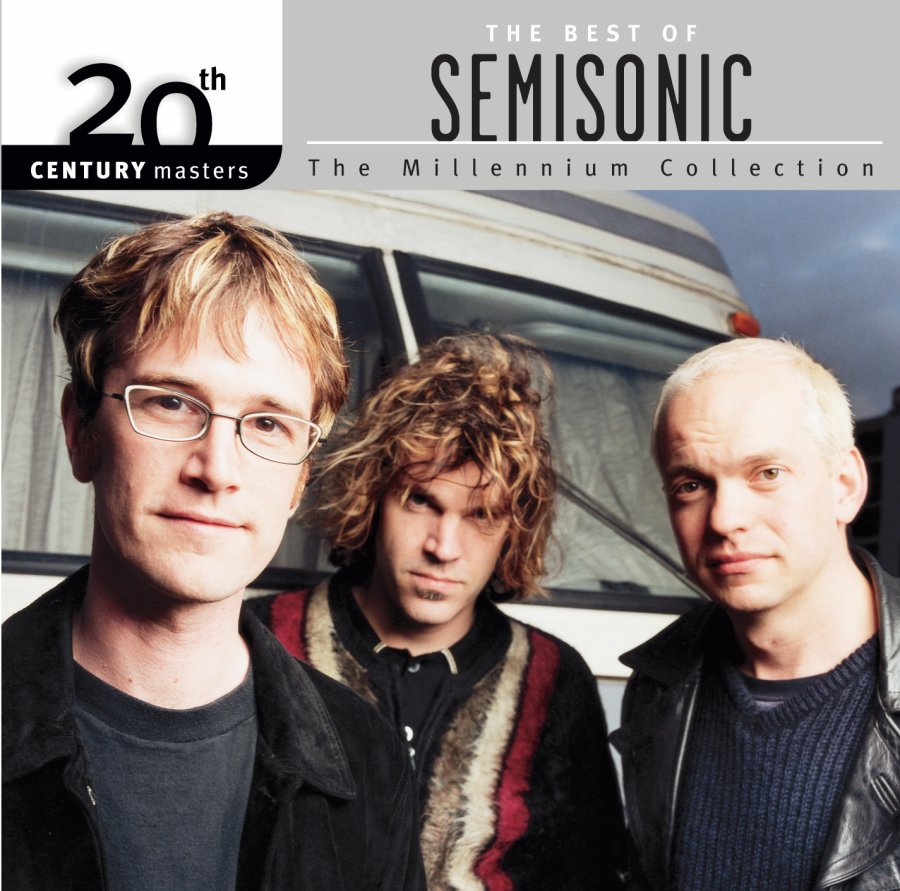 Another great American alternative rock band was Supersonic, the Minneapolis, Minnesota trio that formed in 1995. Like many great alternative acts, Semisonic was born from the ashes of a failed '80s rock band. After the collapse of Minneapolis rock group Trip Shakespeare, singer Dan Wilson and bassist/keyboardist John Munson joined forces with drummer Jacob Slichter to create a brand new band. Rising like a phoenix, Semisonic quickly got to work– within a year of their formation, they were signed to CherryDisc, a Boston indie label, dropped, signed to MCA Records, and then they released their 1996 debut studio album. That album, Great Divide, received positive ratings from critics but failed to reach the charts. One song off this album, "F.N.T.", would later be featured on the 10 Things I Hate About You soundtrack, but that's as far as it went.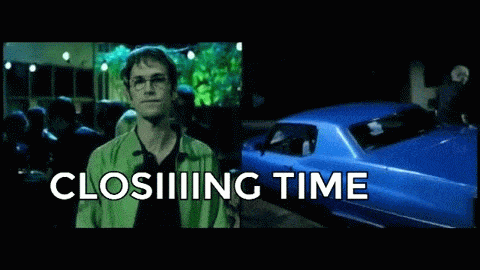 It was their second album that brought fame for Semisonic. In 1998, underwhelmed by their first album but with a renewed thirst for success, the trio released their sophomore effort, "Feeling Strangely Fine". For this album, the guys recorded elements of the tracks in a wide variety of lo- and hi-tech settings all around Minneapolis, relying on their computers to mix everything into one cohesive sound. They recorded twenty songs in a period of about four months and picked their favorite sixteen for the record. And those sixteen songs proved to be works of art– the album reached the Top 50 chart in the United States, and their two singles "Closing Time" and "Secret Smile" were well-loved summer hits in the United Kingdom. The album went platinum in both countries.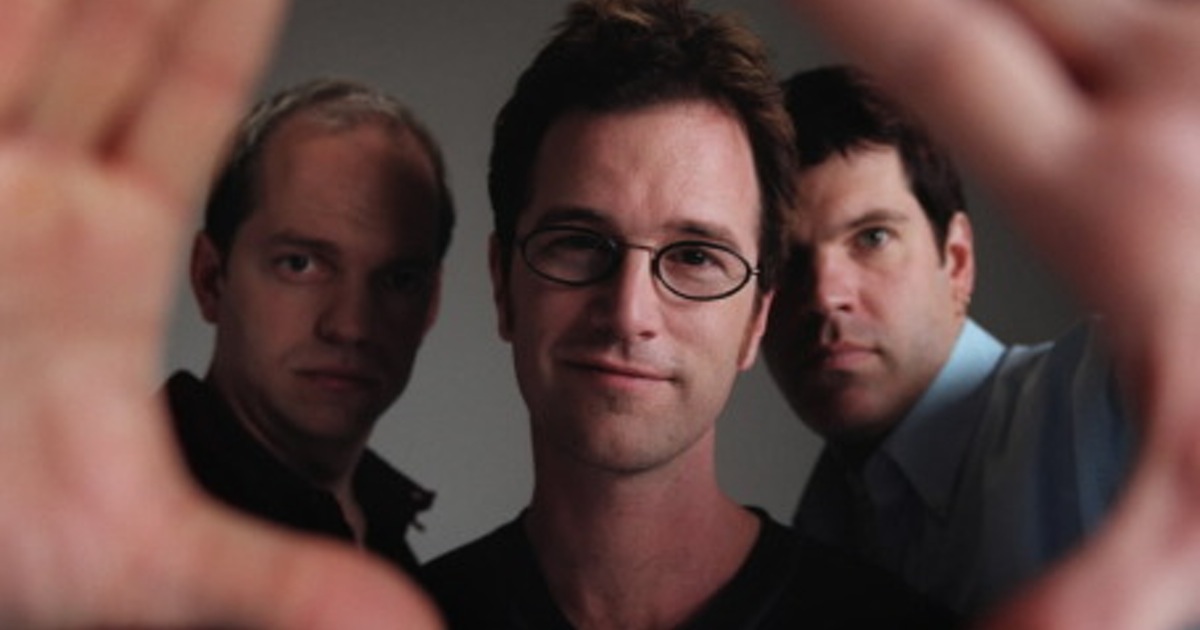 In 2001, Semisonic put out a third album called "All About Chemistry", which was a flop in the US. Their first single off the album, "Chemistry" did rather well overseas, but failed to catch out interest here in the States. They spent some time touring the UK after that, and in 2003, they released a live album called "One Night at First Avenue". The band faded away after that, but its individual members weren't quite done.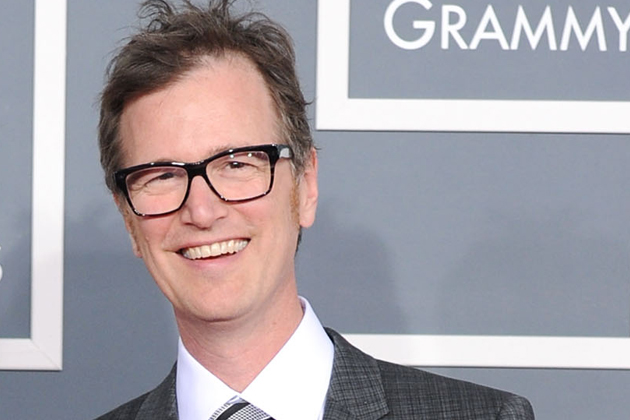 Dan Wilson has gone on to become a popular producer and co-writer, most notably winning a Grammy for co-writing "Not Ready to Make Nice" with the Dixie Chicks, and another Grammy for producing Adele's "Someone Like You". John Munson went on to work on several projects, including the New Standards and teaching a sound course at MCTC college in Montana. Jacob Slichter took the classic '90s musician route and wrote a book called So You Wanna Be A Rock & Roll Star, which contains everything you could ever want to know about Semisonic's journey through the trials and tribulations of the music industry.
Baha Men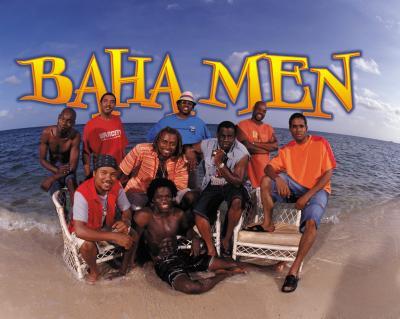 This is another group who are impossible to mix up with anyone else. We recognize them as a legend in recent history, but their origin story began back in the late 1970s, when they began performing under the name High Voltage. It wasn't until the 1990s that they became the group we know and love, though, and in 1992, they released their debut album, Junkanoo. No, that's not word salad– junkanoo is the name of a modernized version of Bahamian music. Around that time, they began having a little more success as they moved their music closer to mainstream tastes, but it wasn't until 2000 that they struck gold.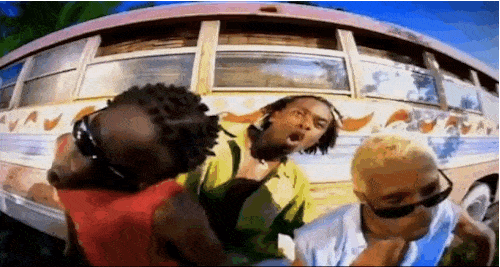 In 2000, Baha Men delighted children everywhere with their remake of Anslem Douglas's "Who Let The Dogs Out?". After it was featured on the soundtrack for the early 2000s classic film, "Rugrats In Paris: The Movie", it quickly became a hit in both the United States and the United Kingdom. It peaked at number two on UK charts, and came in the top forty on various charts in the US. Despite the fact that everyone with a six-year-old probably wanted Baha Men dead after hearing the song for the fourteen trillionth time, it won the Grammy for Best Dance Recording in 2001. For years, it was played at every birthday party, jog-a-thon, and elementary school rally in the US.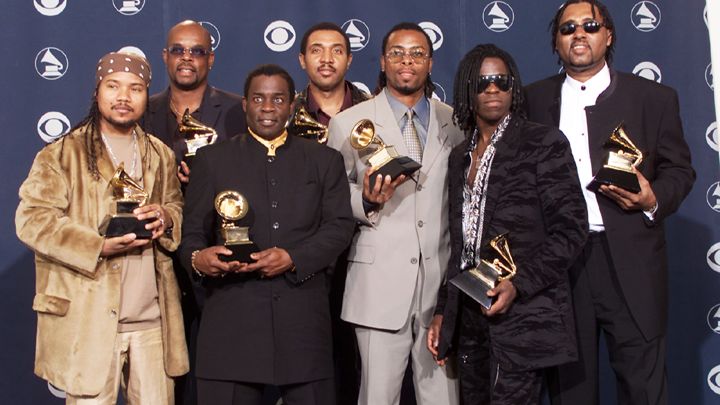 Your inner third grader will be thrilled to hear that Baha Men are still making music. After an eleven-year break following their eleventh studio album, Holla!, the group digitally released a twelfth album called Ride With Me in October of 2015. No hits yet, but one of the tracks on the album is called "Off The Leash", which we appreciate.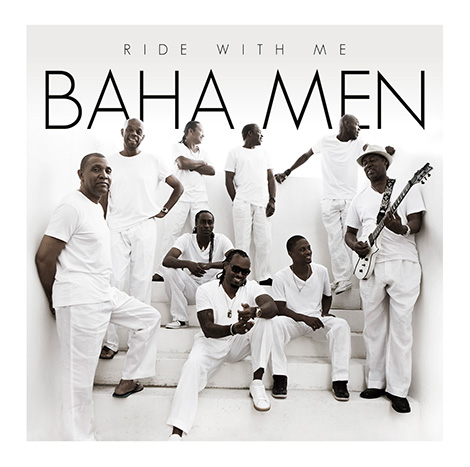 Baha Men have without a doubt grown up over the years– most of the members now have kids of their own– but they don't appear to be ready to give up music any time soon. They continue to tour fairly regularly, and though they admit they're more than a little sick of playing "Who Let The Dogs Out?" in rehearsal, they claim that playing it for an audience is just as exciting now as it was in 2000.
Everything But The Girl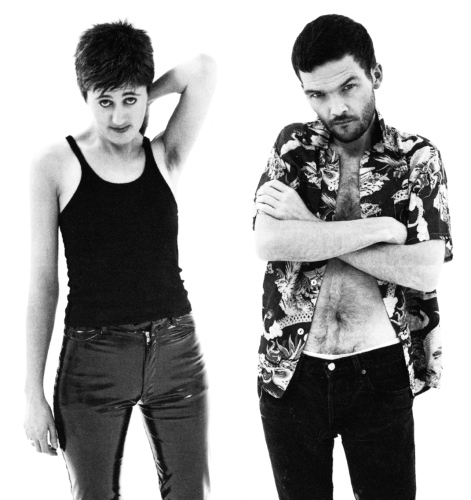 Some would tell you the British Invasion ended in 1970, but we're firm believers in the idea that it NEVER ended. Not in the world of music, at least. There's no better evidence for this theory than English musical duo Everything but the Girl (usually shortened to the much more hip EBTG), which consisted of Ben Watt and Tracey Thorn. Though the pair first began making music as early as 1982, we didn't know their name until 1995, when they released their eighth studio album, Amplified Heart. The track that took the pair to superstardom? An upbeat Todd Terry remix of their mellow track, "Missing".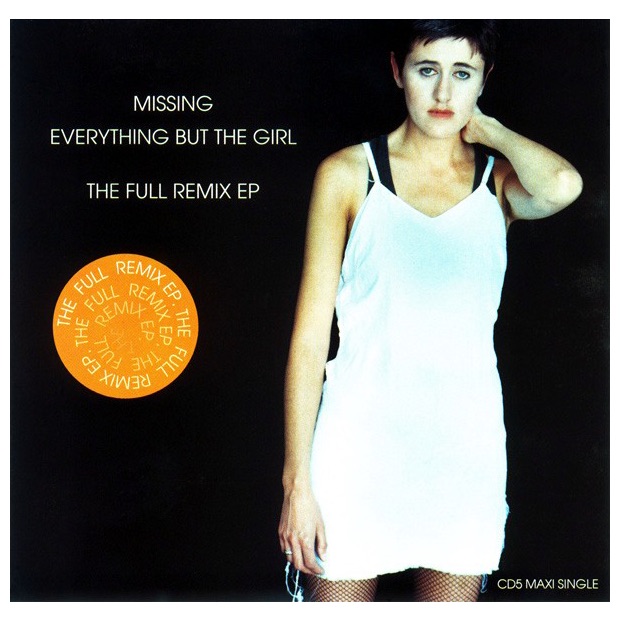 Unlike some of the other one-hit wonders we've covered here, "Missing" refuses to be formulaic. The single, which reached number 2 on the Billboard Hot 100 and number one 1 on the US Billboard Top 40 Mainstream chart, flirts with the idea of being a dancey pop song, but Thorn's heavy, Lennox-esque vocals keep it firmly rooted in the realm of Sad (But In A Good Way) Songs. Critics loved the song, but the music video was, in hindsight, a little too solemn for such a synth-heavy song. You can only watch a sad woman walk along a dark, woeful-looking street for so long before it gets to be too much. How could they have improved upon it? We're not sure, but we're of the opinion that you can't go wrong with a liberal application of awful early nineties green screen. Hey, it worked for Technotronic!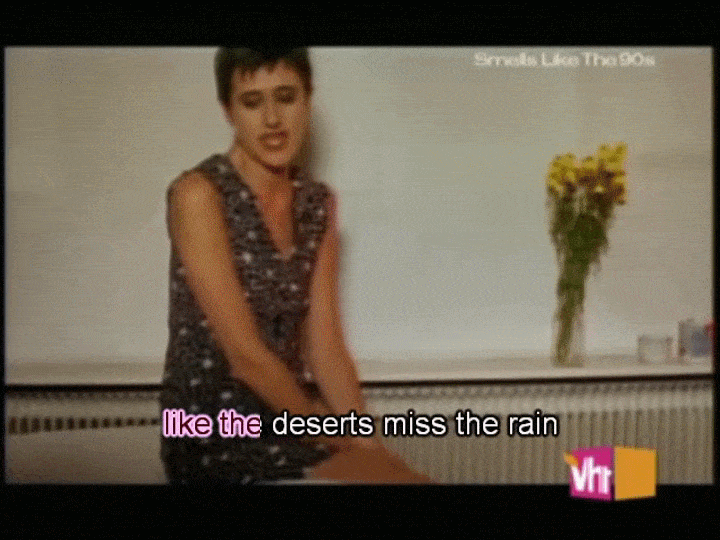 Here's the worst-kept secret of 1990s romance: Tracey Thorn and Ben Watt were a couple for the duration of the project, and are now married. They're both passionate about raising their kids away from the prying eyes of the media– which is fair, when you consider what happens to teenagers who grow up in the public eye– and have not released music as EBTG since 1999. Both of them have written a couple of books in addition to their fairly active solo music careers. Neither of them have any plans to resurrect Everything But The Girl; Tracey Thorn once said that to do so would feel like "a step backwards".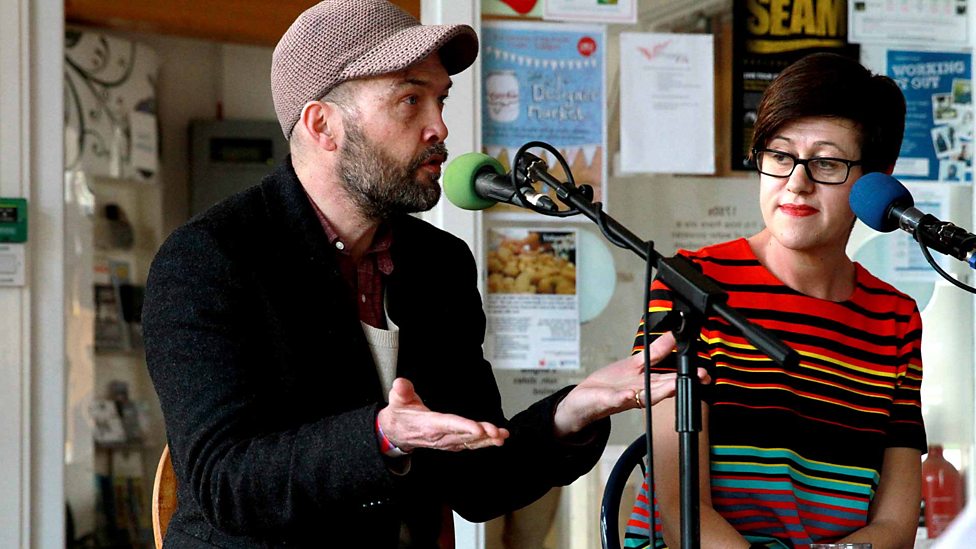 Biz Markie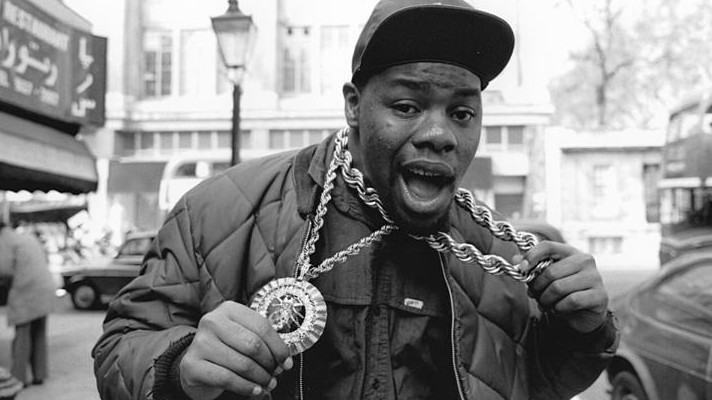 The 90s was smack dab in the middle of hip hop's golden age, and never is this more apparent than when considering the career of rapper/DJ/beatboxer Marcel Theo Hall, better known as Biz Markie. Though this versatile, modern-day Renaissance man has plenty of followers for his various endeavors, we all know him best for his 1989 American top 10 hit (number nine on the Billboard Hot 100, to be exact), "Just a Friend". Biz Markie was talking about the "friend zone" long before angsty teen boys in the early 2000s started plastering emo poetry about their unrequited love all over MySpace. The Clown Prince of Hip Hop wrote a song about it a decade and a half before we were sick of hearing about the plight of being a hot girl's good friend. Youuuu! You got what I neeeed!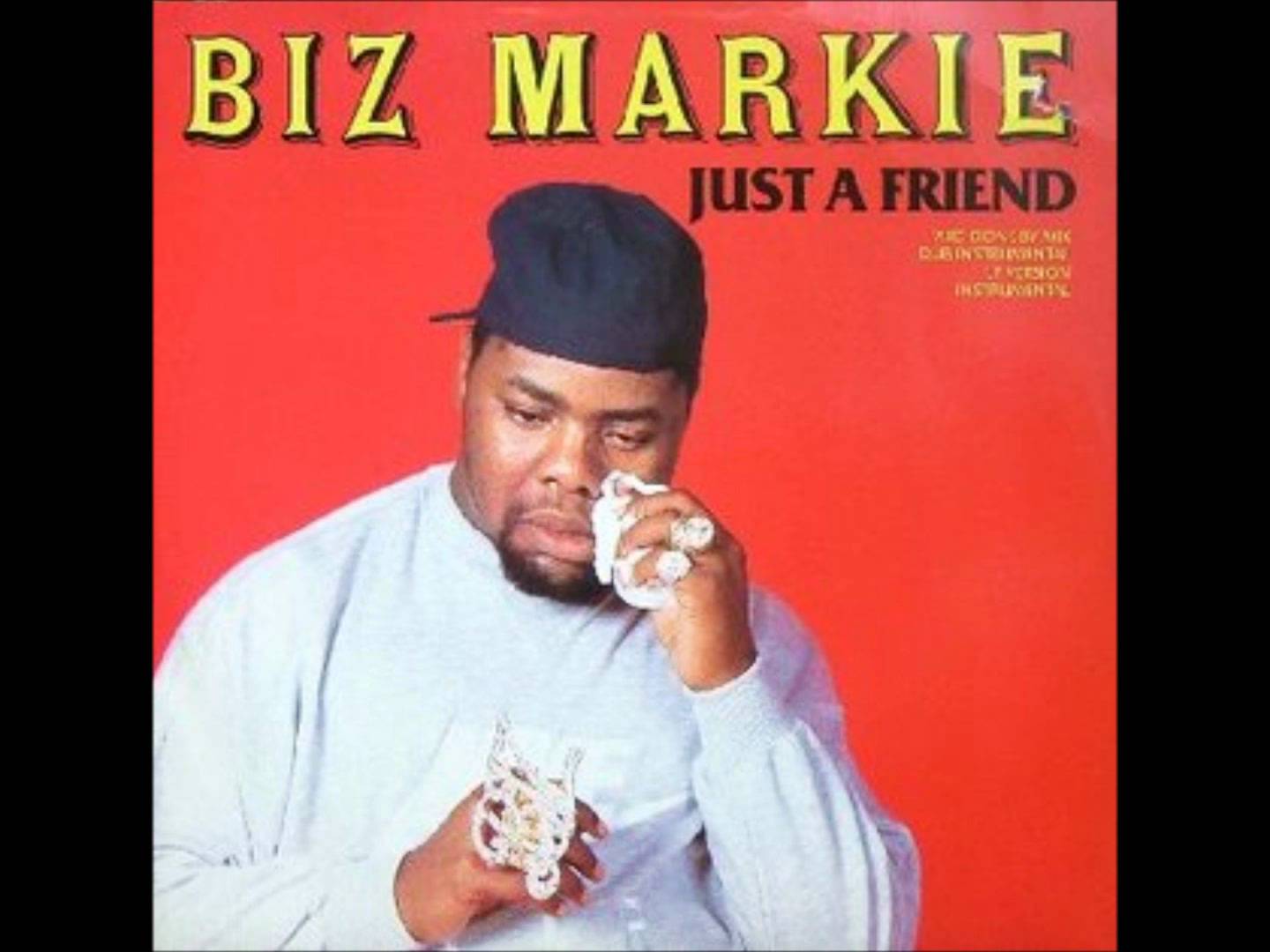 Even if you don't remember all the words to "Just a Friend", you almost certainly remember the music video, which famously features our hero Biz Markie dressed as Mozart singing the less-than-melodic chorus to his rap song. That iconic scene doesn't go halfway– Biz Markie braved stereotypical eighteenth century clothing, a hilarious powdered wig, and an ancient-looking piano in a candlelit room to give us that masterpiece. Given the time period, it was probably inspired by "Rock Me Amadeus", but like so much of 90s culture, it's funnier out of context.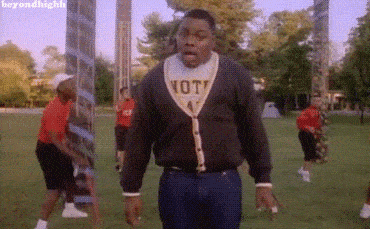 But what about when the 90s came to a close? Biz Markie, despite being stamped a one-hit wonder by VH1, refused to disappear. He appeared in Men In Black II as an alien caricature of himself, and in 2003, he released an album called Weekend Warrior. But perhaps most notable was his adventure in 2013, when he toured with (and was featured on) the Yo Gabba Gabba show, otherwise known as the greatest children's show on the face of the planet.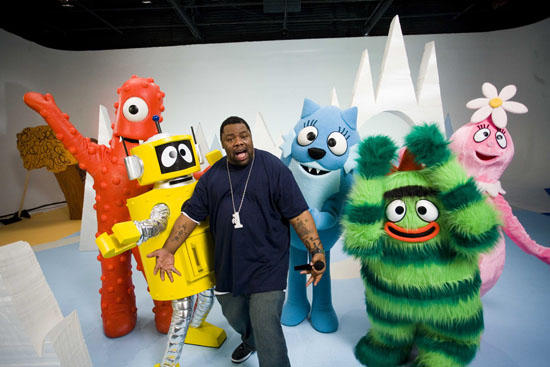 What was his role in Yo Gabba Gabba, you ask? He taught kids to beatbox. His segment, which was hugely popular, was called "Biz's Beat Of The Day." The best on was, of course, his Halloween beat of the day. That's the episode where he adopted a really terrible, Count-esque accent, dressed in a bright orange shirt, and wore a massive fabric bat on the top of his head. The show may be aimed at four-year-olds, but we would be lying if we said we didn't watch that segment over and over (and over) again. How can anyone resist a 90s rapper dressed like the preschool version of a vampire?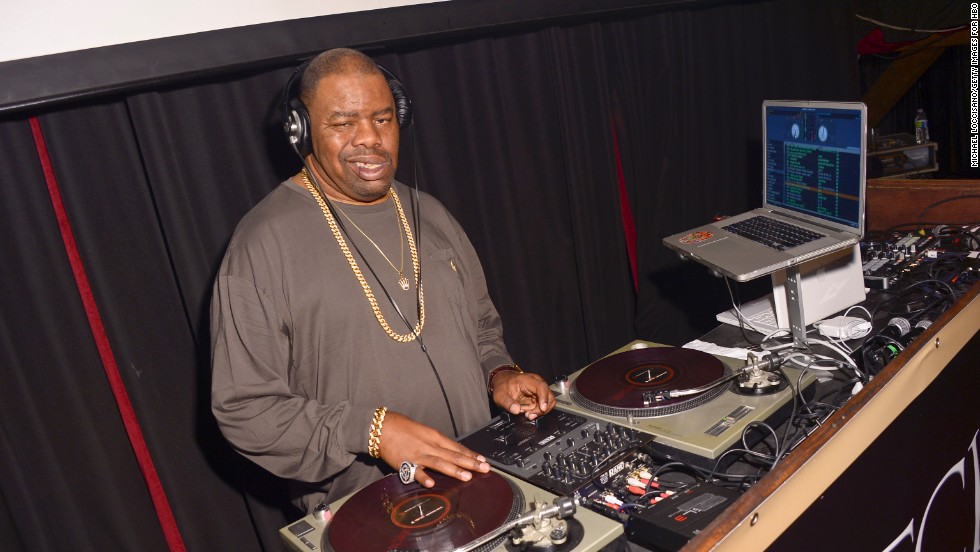 Fastball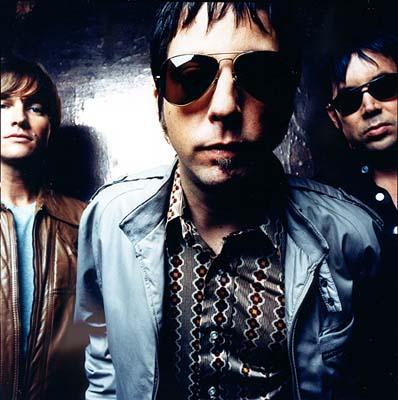 When this Austin, Texas band was born in 1995, they had a bit of an identity crisis. Miles Zuniga, Tony Scalzo and Joey Shuffield were anything but decisive when it came to picking a name for their project, so they tried on various names the way a soul-searching teen tries on subcultures: Star 69, Magneto U.S.A., Starchy, and even Ed Clark's Business Bible. Eventually, they settled on the name Fastball, and that was when they found themselves. The group started off in 1996 with their debut album Make Your Mama Proud; one track off the album, "Are You Ready For The Fallout?" received some radio play, but their moment in the spotlight didn't come for another two years.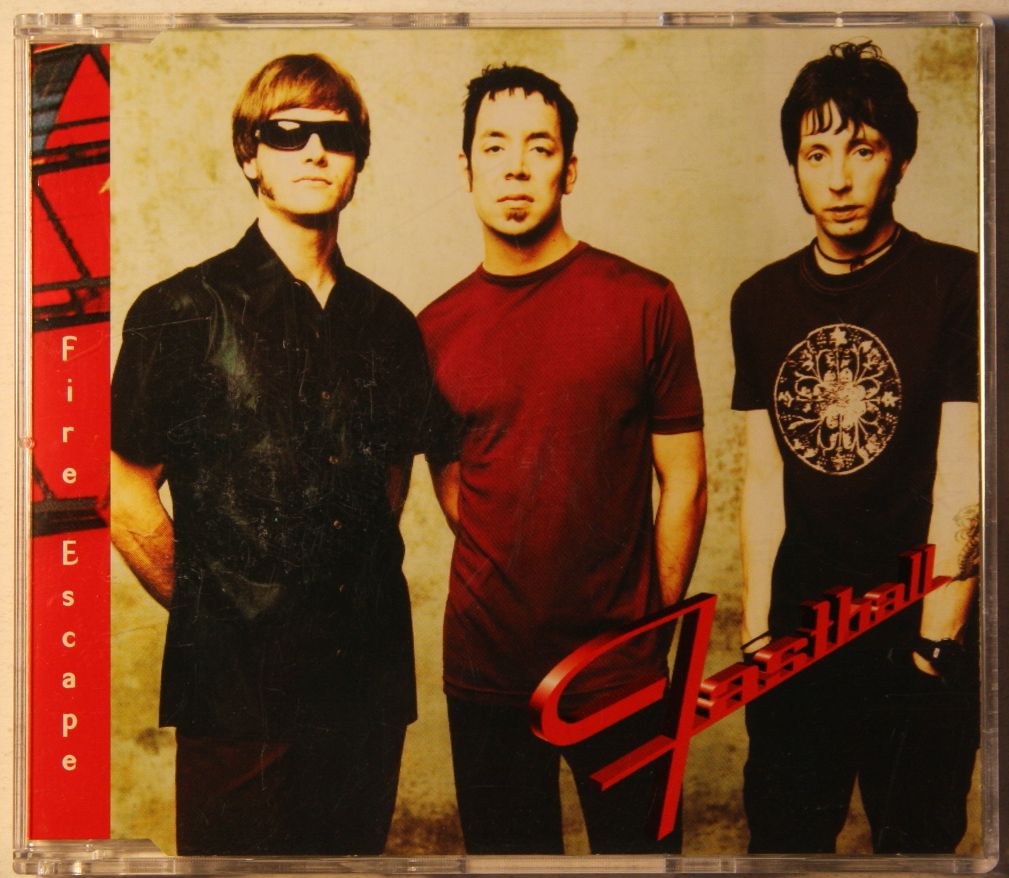 Fastball rose to prominence with their 1998 album All the Pain Money Can Buy, which wound up going platinum in less than six months, and surfed along on the Billboard 200 chart for more than a year. They were nominated for two Grammy Awards, as well as one MTV Award. We remember them best for the lead single off that album, "The Way", which was number one on the Billboard modern rock chart for seven weeks in a row. Though their follow-up to All the Pain Money Can Buy didn't do nearly as well, the group were anything but disheartened, and guitarist Miles Zuniga chalked it up to their complexity– Fastball, he said, was hard to market simply because they didn't fit neatly into one genre. We appreciate that kind of dignified optimism from any band whose glory days are behind them.
And they continue to plod along, calm but undaunted by their slowed success. They have released a steady stream of albums, averaging about one every four years, since their peak in '98. All of the original trio remain wholly devoted to their 'really good quality guitar songs', as Scalzo put it in an interview after their popularity had died down again. They are a modern rock band who are loved deeply rather than widely, and though they may not get much radio play these days, they have a small crop of loyal fans who will support them into the foreseeable future.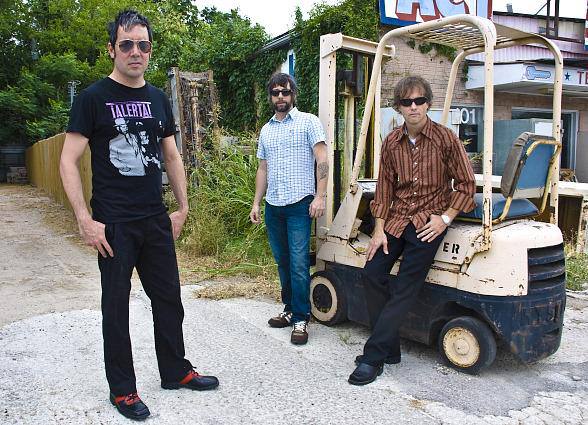 In February of 2015, the band announced that they were going to begin working on a sixth album. We have no release date on that yet, but they spent much of 2015 touring the U.S. At each concert, they play both old hits and songs off their upcoming album. This means that, whether Fastball is a fond memory or a current love, you'll be able to sing along at their concerts!
Tag Team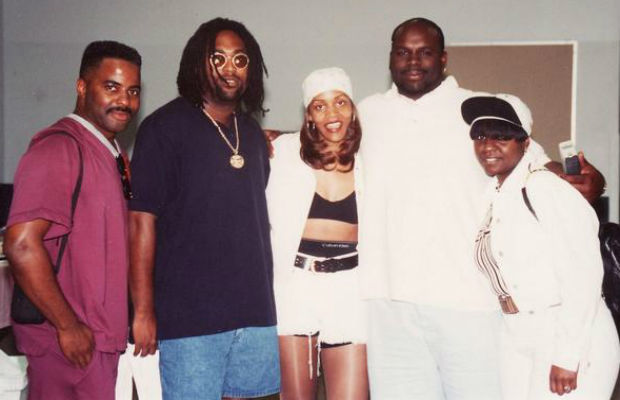 I'm about to wake up your inner ten-year-old: WHOOMP! There it is! WHOOMP! There it is! No '90s rap collection would be complete without Tag Team's hit single, the creatively-named "Whoomp! (There It Is)". This song has received mixed critical response over the years– you can find it on every list involving nineties music, whether it's compiling the best or the worst– but in its heyday, it was all we lived for. It's hard to argue that a song which peaked at number two on the Billboard Hot 100 was a failure. They never released another song that earned any notoriety, but we're pretty sure they saw that coming. After all, if they had been confident in the success of their future endeavors, they wouldn't have milked the "Whoomp! (There It Is)" cow for as long as they did. Remember the Addams' Family version of the song? What about the Disney rendition, featuring Mickey Mouse?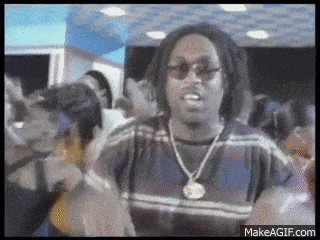 Tag Team themselves, composed of energetic duo Cecil Glenn and Steve Gibson, were the perfect embodiment of the fun, easy fun that permeated the culture of the decade. Their career fizzled out in 1995, and Gibson battled with drug charges in the late 90s, but the two have led relatively peaceful lives since "Whoomp!" faded into a fond memory. As of right now, neither have any plans to attempt a Tag Team revival. While most people would be devastated by the idea that their peak is already far behind them, they seem content with the whole thing. Neither has any desire to go on a tour playing "Whoomp!" for the masses.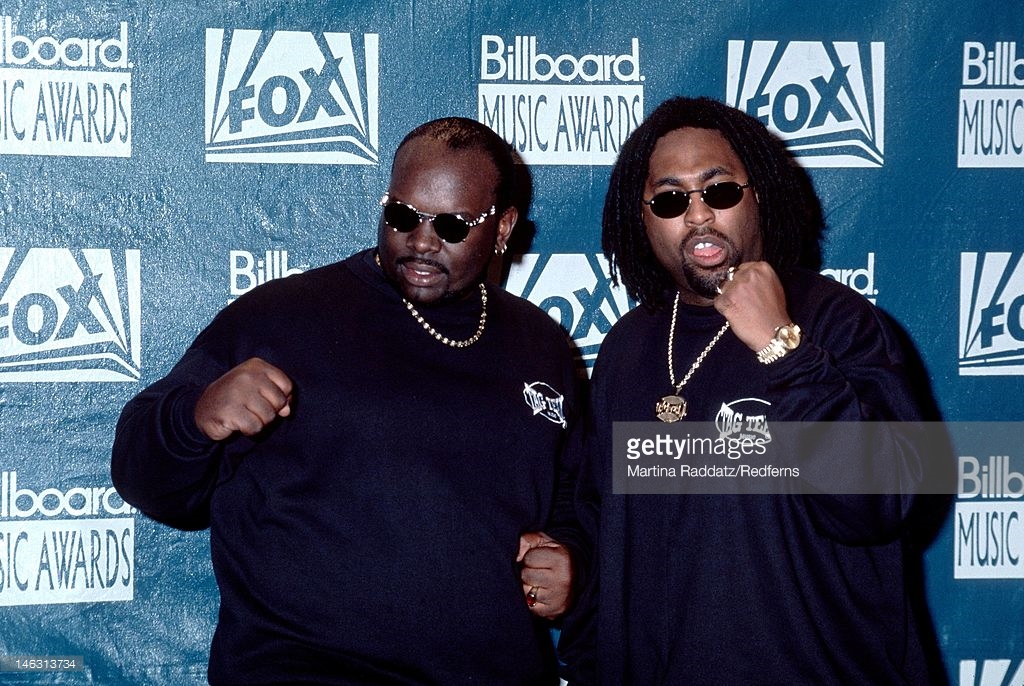 Actually, according to a recent interview, they're both a little sick of the song.
Deee-lite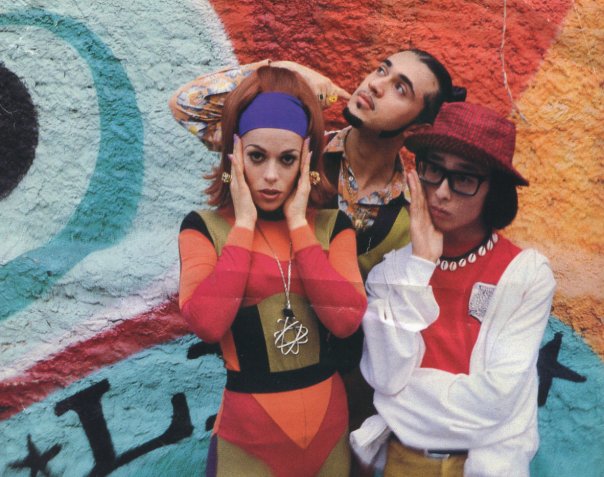 This is another artist who could only have found fame in the 1990s– but wow, did we love them. Deee-lite, famous 90s dance/club music group from New York, New York, are best known for their 1990 hit "Groove Is In The Heart", but they achieved a total of six number-one hits on Billboard's Hot Dance Club Play chart. The defining element of the group was, of course, the wonderful Lady Miss Kier, fashion icon, singer and DJ extraordinaire. Deee-Lite was born after the Lady Kier designed a glitter spacesuit and a pair of fashionable silver platform boots for Dmitry Brill, who would become the band's producer/composer/keyboardist. Talk about the most 90s origin story in the world. Deee-lite, we wish you were a comic book superhero.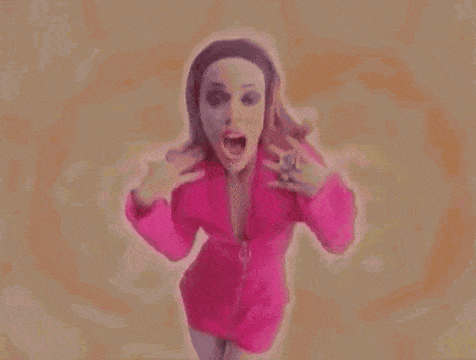 The group also featured the talents of Towa Tei, and later by DJ Ani, who replaced Tei shortly before the release of the band's third studio album. The group was a weird, but undoubtedly unique, blend of dance, techno and house elements. "Groove Is In The Heart" catapulted them to stardom, and in 1991, they were the darlings of the MTV VMAS– MTV nominated them not only for Video of the Year, but also for Best Breakthrough Video, Best Dance Video, Best New Artist, and (laughably, in hindsight) Best Editing in a Video. Lady Kier's hyper-feminine, sultry, sexy voice made a lasting impression in the hearts and minds of clubgoers the world over. She was the Jessica Rabbit of the club genre– well, if Jessica Rabbit wore 60s catsuits and platform shoes. The band released two follow-up albums– a very political Infinity Within and its successor, the mellow Dewdrops in the Garden– but neither saw the commercial success of their debut. Shortly after they finished their tour supporting the third album, the trio went their separate ways.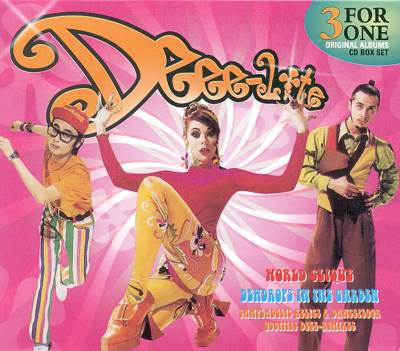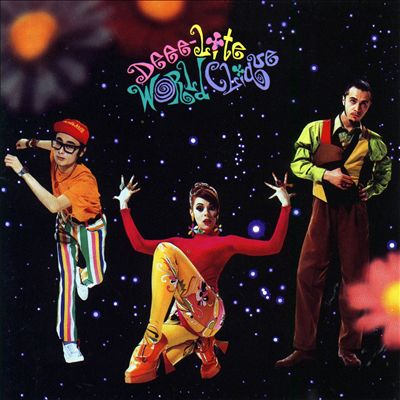 Where are they now? Dmitry, Kier and Ani all continue to pursue successful careers as DJs. Between the three of them, they've spun at thousands of clubs around the globe. Though there had been rumors of a reunion, Tei was quick to kill then in his 2011 interview, where he said that both personal and creative differences would never allow the group to reform. Lady Miss Kier has said that she missed the work they did together, but that they couldn't interact with one another anymore. We guess that's what happens when you put too many star personalities in one room.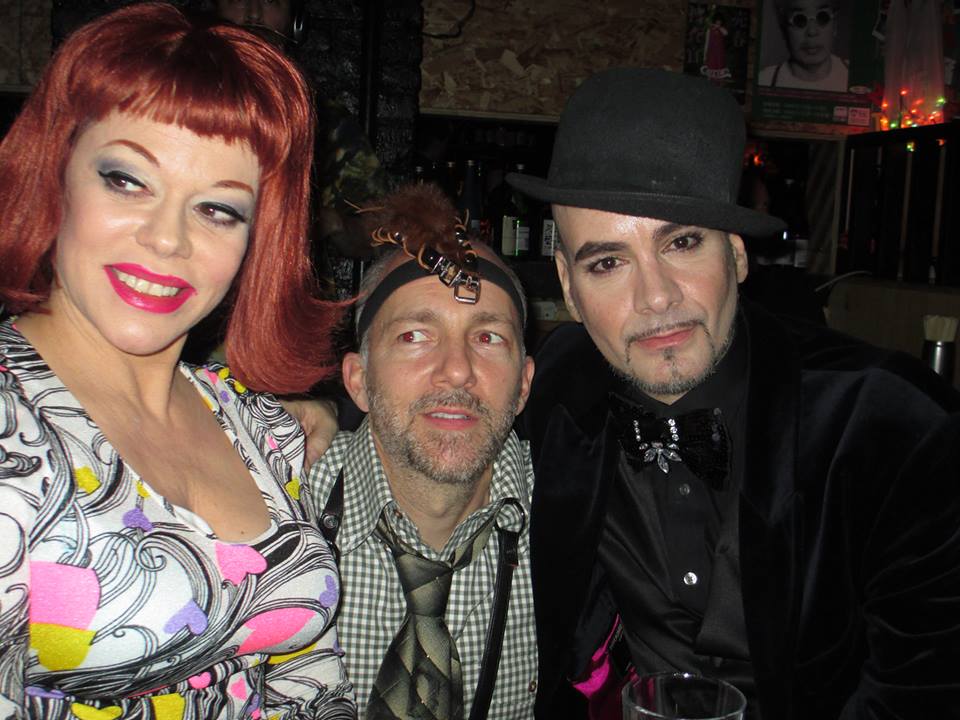 Snow

They say you know you've achieved fame when you can go by a single syllable. We don't know how true that is, but it certainly worked for Darrin Kenneth O'Brien, who is known simply by his stage name: Snow. Snow is the most famous Canadian reggae musician of the 90s (though, in all fairness, how many other Canadian reggae musicians were big in 1992?), by far most known for his hit single, "Informer", which was released on his 1993 debut album, 12 Inches of Snow. The track spent seven weeks surfing as number one on the Billboard Hot 100 chart. It also reached number two in the United Kingdom, which marks the only time the Brits have agreed with us on what constitutes great reggae.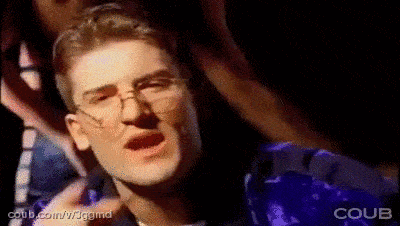 Remember the music video? The video for "Informer" began with Snow waltzing into a jail cell. It also featured a great scene where his producer, MC Shan, explains why he wound up in prison while he's chilling out with several women in a sauna. The original video didn't have any subtitles, but (and we're confident this is a mark of true fame) nobody could understand what he was saying, so later releases of the music video included subtitles. If people are willing to read subtitles in order to appreciate your work, you know you're onto something. Even if his following albums didn't turn out to be top-ten material in the U.S.– we're hard to sell on reggae!–, he was quite popular overseas.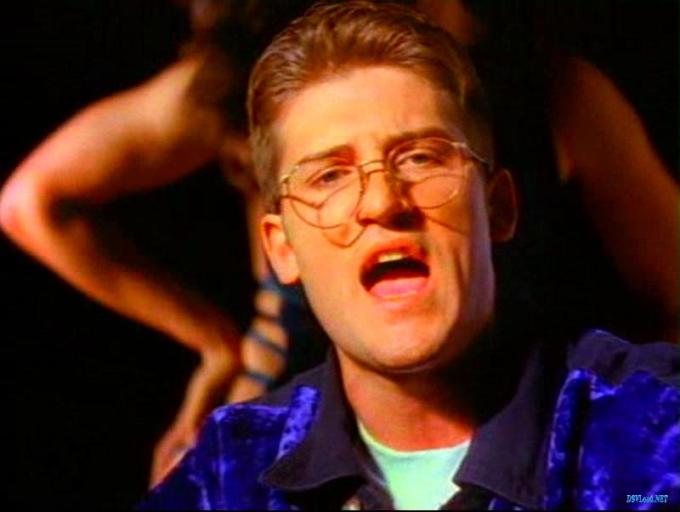 Informer
You know say Daddy Snow me, I'm gonna blame
A licky boom-boom down
'Tective man says Daddy Snow stabbed someone down the lane
A licky boom-boom down
Informer
You know say Daddy Snow me, I'm gonna blame
A licky boom-boom down
'Tective man says Daddy Snow stabbed someone down the lane
A licky boom-boom down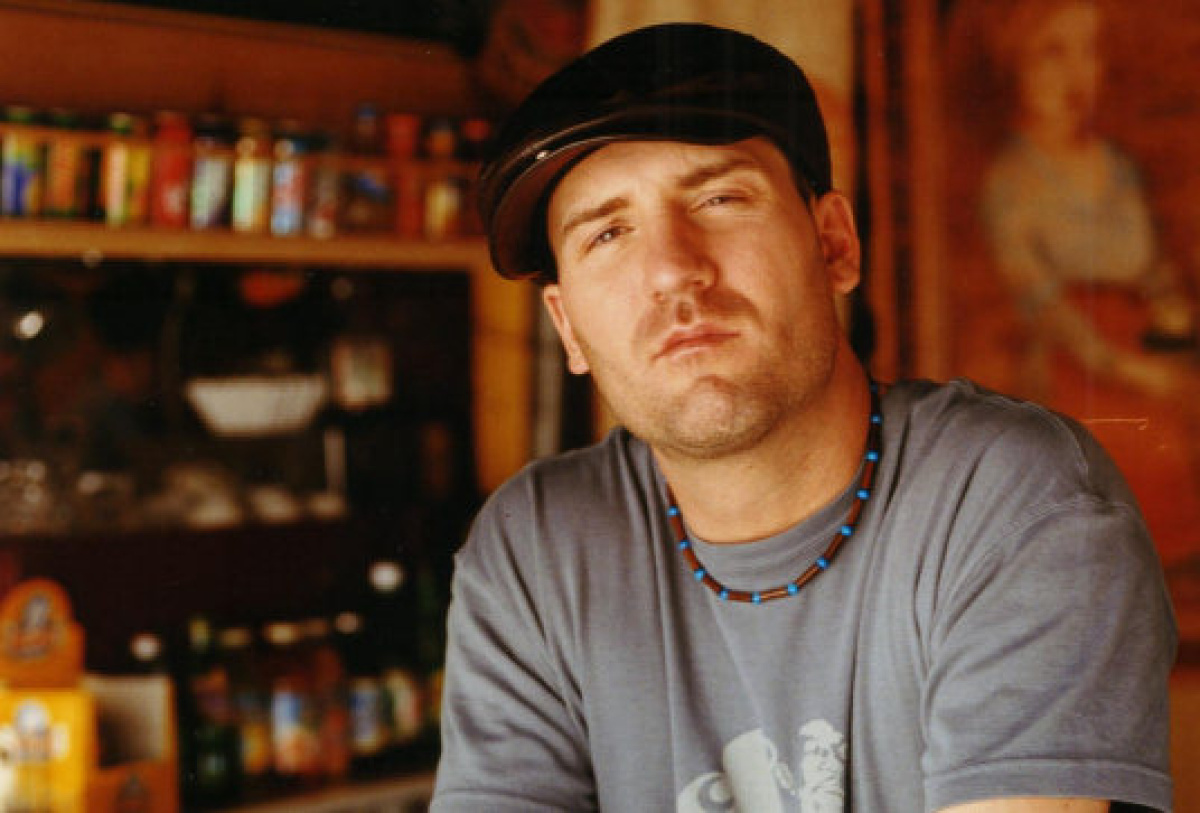 Snow is still active in the musical world today. Back in 2009, Snow's partner, Tamei Edberg, who was the subject of several of his songs, was diagnosed with cancer. Roughly a year after her death, Snow put his talent to good use by hosting a fundraiser he called ClosURE For Cancer, which raised about fifteen thousand dollars. In addition to the cancer fundraiser, Snow founded Pure Snow NGO, which helped people who lived in non-profit housing. He has held several other benefit concerts and continues to express an interest in charity.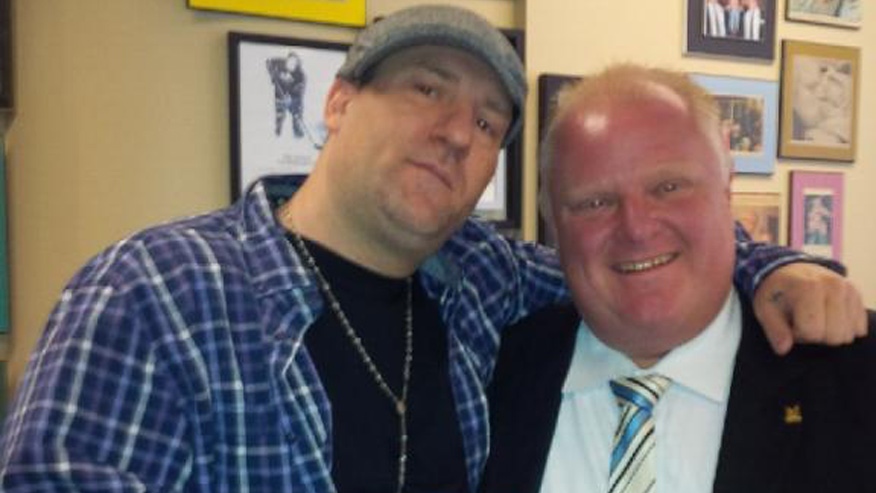 Though not one to make movies, he made an appearance as an actor in a Canadian comedy film called "The Movie Out Here." In summer of 2014, Snow signed with Bugatti Music Entertainment and announced his plans to work with famous producers Cool & Dre. In October of the same year, he released a new single called "Shame," which featured famous Jamaican singer Mykal Rose. He later announced that all of the proceeds from "Shame" would be donated to support the fight against cancer in honor of Edberg. We're not crying; you're crying.
Edwyn Collins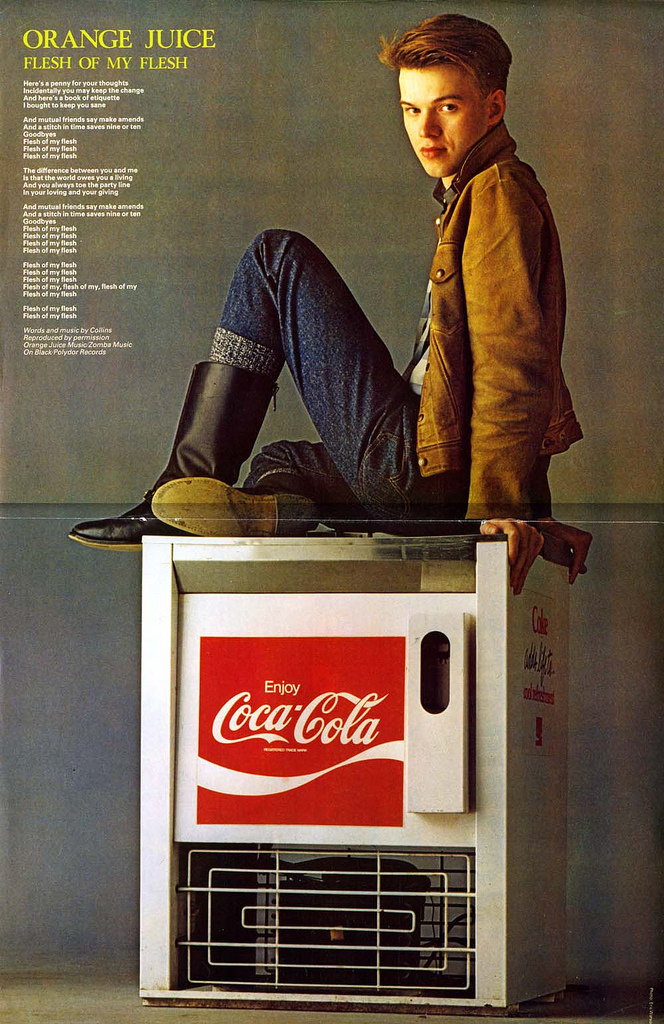 Here's another singing Scotsman who was well-loved in the nineties! Like many of our favorite one-hit wonders, Collins started his career without much excitement and fanfare. He formed a new wave punk band called the Nu-Sonics, which was later renamed Orange Juice, in 1976. The group recorded four studio albums in the early 1980s, with their only top 40 hit being the synthesizer-heavy "Rip It Up". His journey to 1990s stardom began, however, with the death of Orange Juice, after which he began to pursue a solo career. All his hard work paid off in 1994, when he released the single "A Girl Like You" along with his third studio album, Curious George.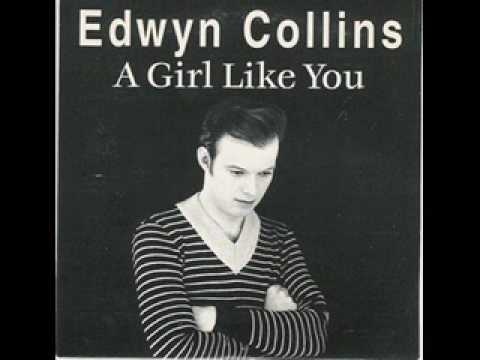 Though the lyrics are difficult to discern from your standard '90s love song, "A Girl Like You" became a hit both in the United States and in the United Kingdom. It was featured in two film soundtracks, including Charlie's Angels: Full Throttle. He continued making music after that, supported by some loyal fans, but nothing got people excited quite like that first hit.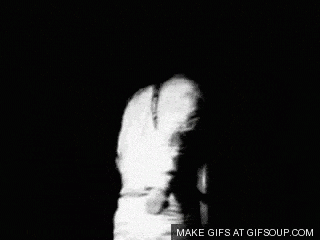 Edwyn Collins's musical career encountered a bit of a headache in February of 2005, when he claimed to be suffering from vertigo and nausea because of a nasty case of food poisoning. It must have been some pretty horrific food, because two days later, he was hospitalized due to a severe cerebral hemorrhage. Following a second hemorrhage, he underwent surgery. The 'food poisoning' left the right side of his body nearly incapacitated and his tongue nearly useless– he could only say four things in the weeks following the operation. Those four things? 'Yes', 'no', his wife's name, and aptly, 'the possibilities are endless'.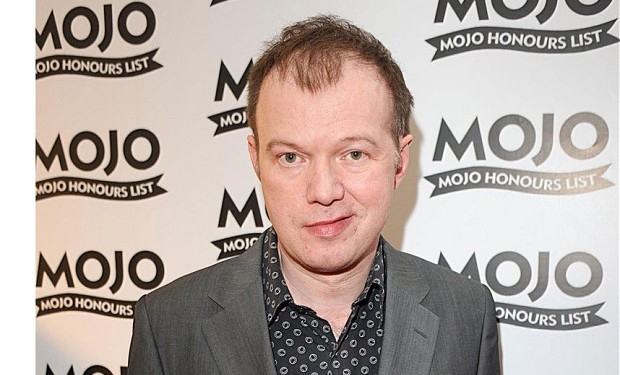 Shockingly enough, that's not the end of his story. He released another solo album in 2007, and continued performing live as he worked on recovering from his illness. He baffled doctors by recording two more albums– one in 2010 and one in 2013– and in 2014, there was a documentary released about his life. Admittedly, we're a little upset that a guy whose head imploded still writes better music than we could ever hope to create.
Another Bad Creation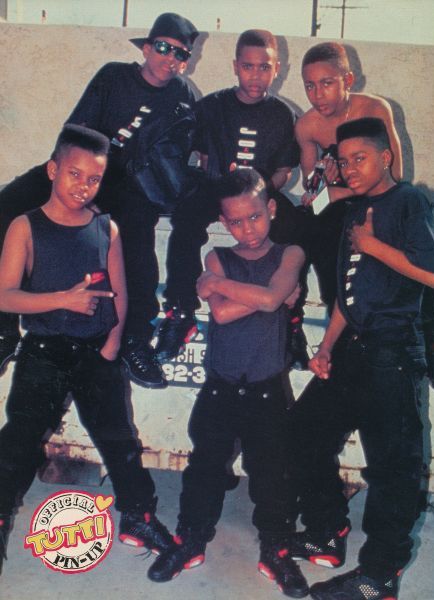 Though their activity straddled two decades, most of us can agree that the hip-hop/R&B group known as Another Bad Creation were true 90s artists. They developed the type of shrieking, madly-in-love prepubescent girl fan base that could only happen in the 1990s. If you were a preteen girl in the early 90s, you spent most of your waking hours swooning over RoRo Chapman, David Shelton, Chris Sellers, brothers Mark and Red Pugh, and G.A. Witcher.You probably remember them for tracks like "Playground" and "Iesha," which both came off their debut album.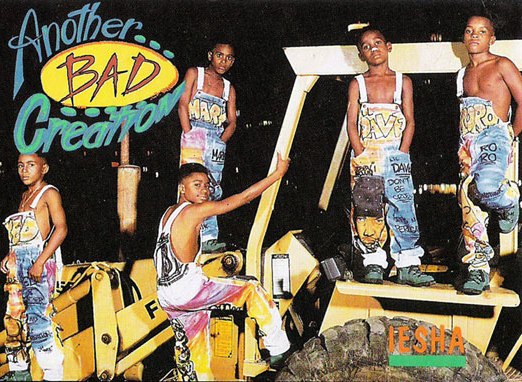 Remember the name of that album? That's okay; we do. It was "Coolin at the Playground, Ya Know!" and yes, it went platinum. People like to dismiss the power of preteen girl love, but ABC's success is proof that swarms of ten-year-olds can move mountains and build careers. They were inescapable. The R&B stars were on magazines, TV shows, movies, and even Michael Jackson music videos (remember "Black or White"? Dave and Mark were in there!). Their fame went so far that people started comparing them to the Jackson 5. Alas, it didn't last. Like so many cute child stars (and like so many adult one-hit wonders of the 90s), their career fell victim to overexposure: their second album was a flop, and in 1994, they vanished into obscurity.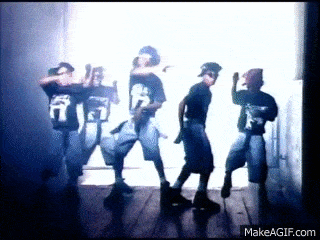 So where are they now? No matter how traumatic it may be to lose the love of millions of fifth-graders, child stars don't simply disappear after we're finished loving them, and the kids of Another Bad Creation are no different. Around 2006, the group reunited to release an EP titled "Grady Baby Compilation." Never heard of it? Neither have most people; it didn't get any attention. Unlike Jordy, it seems they don't really know how to go from adorable kid rappers to full-grown musicians with an adult fanbase. The group hasn't released anything in years, though a few individual members of the once-famous band have made vague promises of new music in the future.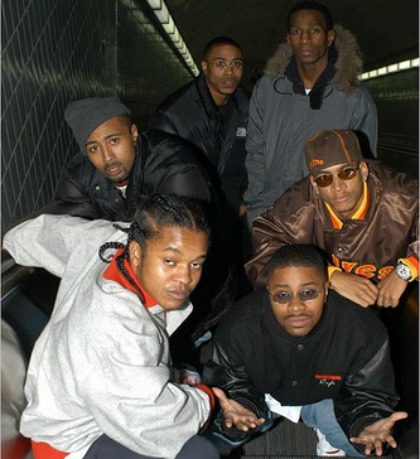 Ro-Ro and Mark (who has since changed his name to Mizzark) have continued making music as solo artists, but the other members of ABC have vanished from the public eye. We can only assume that they are quietly leading professional lives elsewhere, biding their time before another comeback attempt. Hey, they were charismatic kids. Maybe the second reunion attempt will be the charm.
Shakespears Sister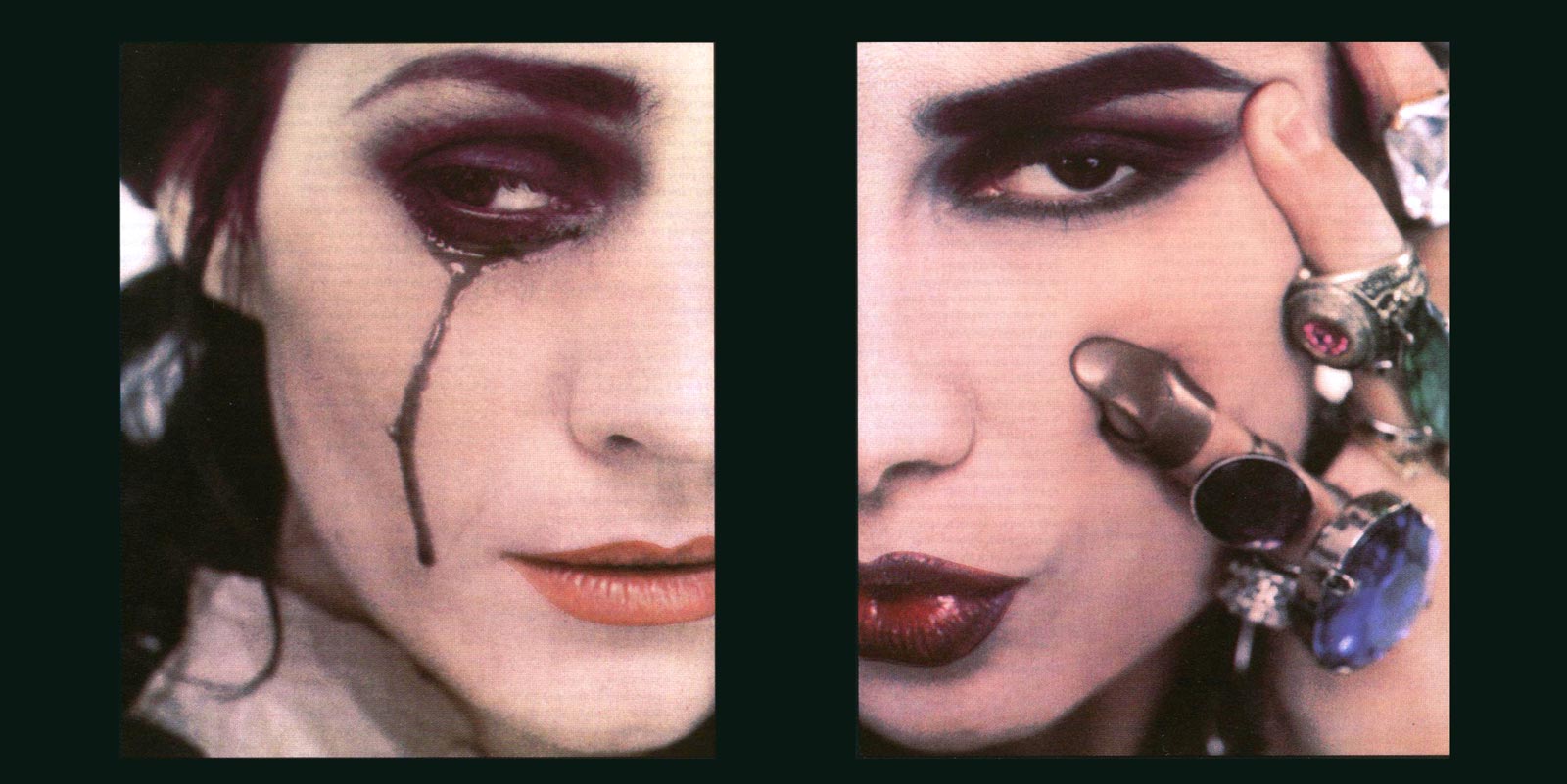 Staaaaay wiiiiith meeee! In a sea of rap and techno-pop, it can be easy to forget the amazing rock acts of the 1990s. One such pop-rock band was Shakespears Sister, the UK-based group that won our affections with their number one hit single, "Stay". Released in 1992, "Stay" was the pretty-yet-angsty rock song we didn't know we needed. It was the only track that had Marcella Detroit's nasally, whiny (in a good way!) vocals in the spotlight, demoting Siobhan Fahey's deep, sultry voice to the powerful bridge.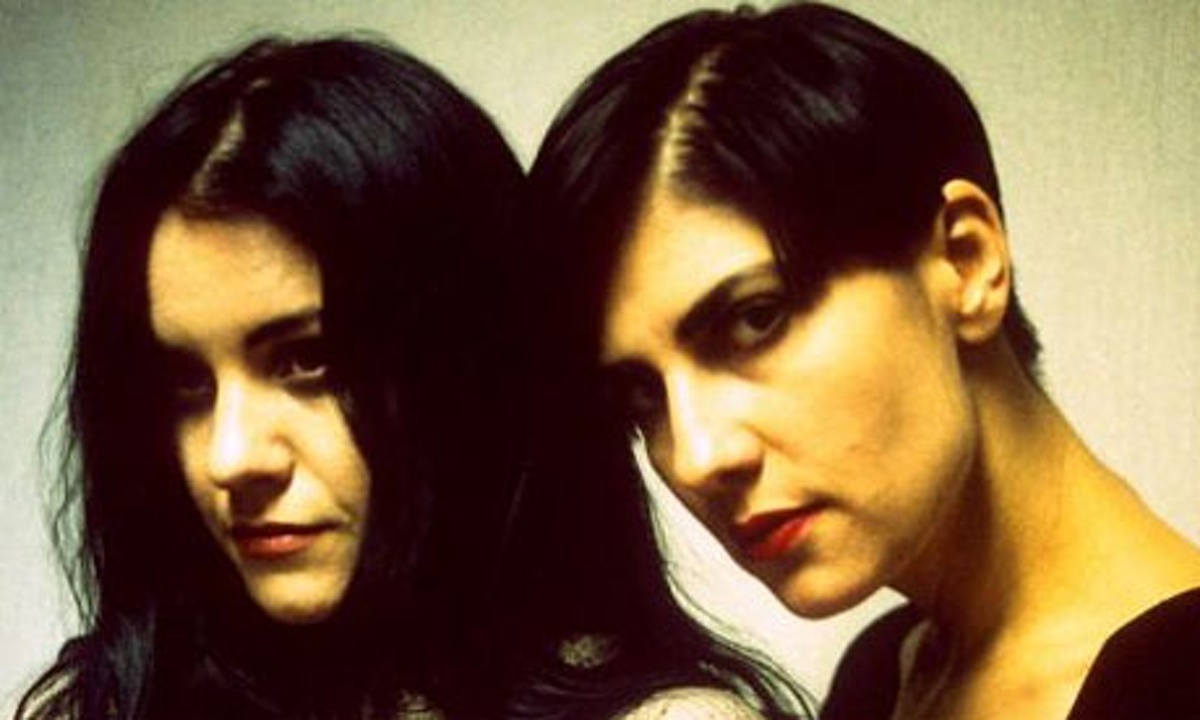 Everyone likes to pretend that "Stay" was the little-known rock song that defined their failed high school relationship, but the reality is, we were all screaming the lyrics into our hairbrush every morning. If you are unfamiliar with the supreme levels of glorious angst on this track, here's a hint: the album was titled Hormonally Yours. It chopped charts for eight weeks in a row, and in 1993, "Stay" won for Best British Video. Warning: do not watch that video if you don't want to spend an hour sobbing hopelessly. The video is beautiful and painful. You won't believe you're crying over a video that features the angel of death in a sparkly early 90s catsuit.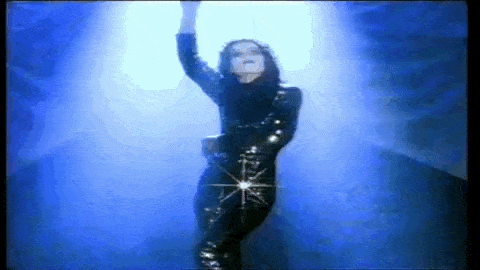 After the success of "Stay", it was only a matter of time before the duo started bickering. After months of tension and a concert that was canceled due to 'personal issues,' Shakespears Sister announced an indefinite hiatus, and Marcella Detroit immediately started working on her solo album. Fahey decided to end their relationship permanently, but it later became apparent that she failed to tell her ex-partner in crime about that herself; Detroit only found out that she had been kicked to the curb through Fahey's publisher. As far as we know, they haven't spoken to each other since, and there are no plans for another Fahey/Detroit collaboration.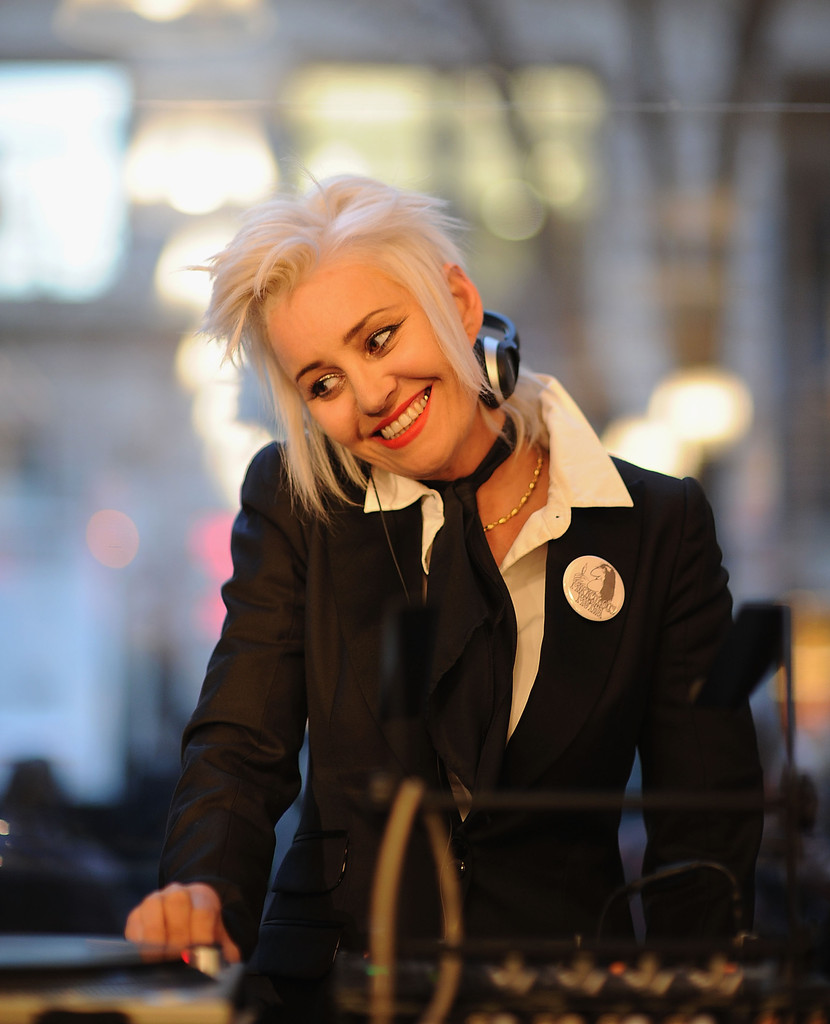 That's not to say that Shakespears Sister has died. Fahey, founder of the group, began making music under the name in 2009, and has continued to this day. She released a new album called Songs from the Red Room, which she followed up with a handful of live shows. 2011 saw another album, this one titled Cosmic Dancer (how's what for something straight out of the 90s?). 2013 was the most recent new release, when Shakespears Sister gifted us with two brand new EPs. Fahey's project also has a devoted fansite, where you can join the legion of Brits who are as hungry for another album as we are.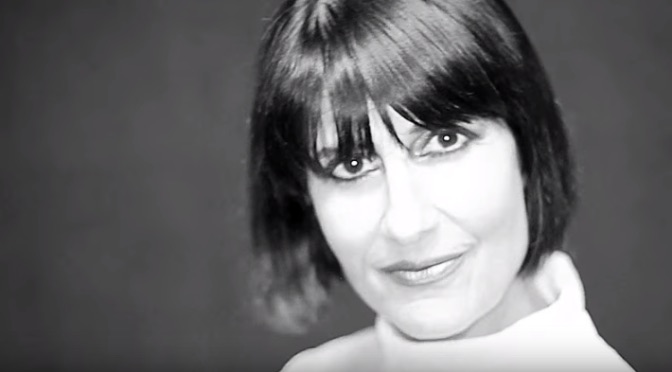 Len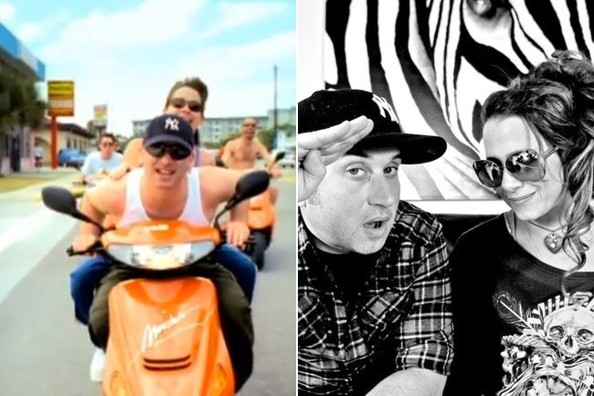 Many would consider Len to be a group belonging to the early aughts, but true 1990s connoisseurs know better: this Canadian alternative rock band, which centers on siblings Sharon and Marc Costanzo, shot to fame in the year 1999 with their hit single, "Steal My Sunshine". The track, which came off their album of the same name, shocked everyone when it suddenly dominated the radio in March of '99. No one saw it coming! There was little promotion, no big moment of discovery, and no real rising action. One minute, our lives were all sad and empty, and the next minute, we couldn't go five minutes without hearing "Steal My Sunshine" on the radio. It's not the most energetic song we've ever heard, but it's addictive. Even if no one has any idea what it's supposed to be about. Len's hit song may just be the best word salad of an era.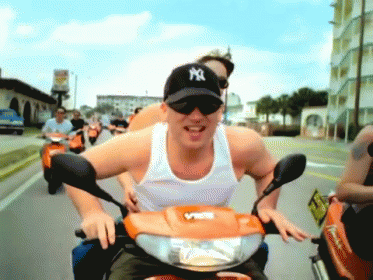 Though the song topped charts all over the world, Len's success didn't go much further. Widely considered to be little more than another one-hit wonder, the band continued making less-than-successful albums until 2003, when they disappeared for nine years. Marc Costanzo went on to become a producer, and in 2012, the group released one more album– It's Easy If You Try. It's not "Steal My Sunshine", but it's an unironically fun record that would be a great addition to any 90s-inspired summer playlist.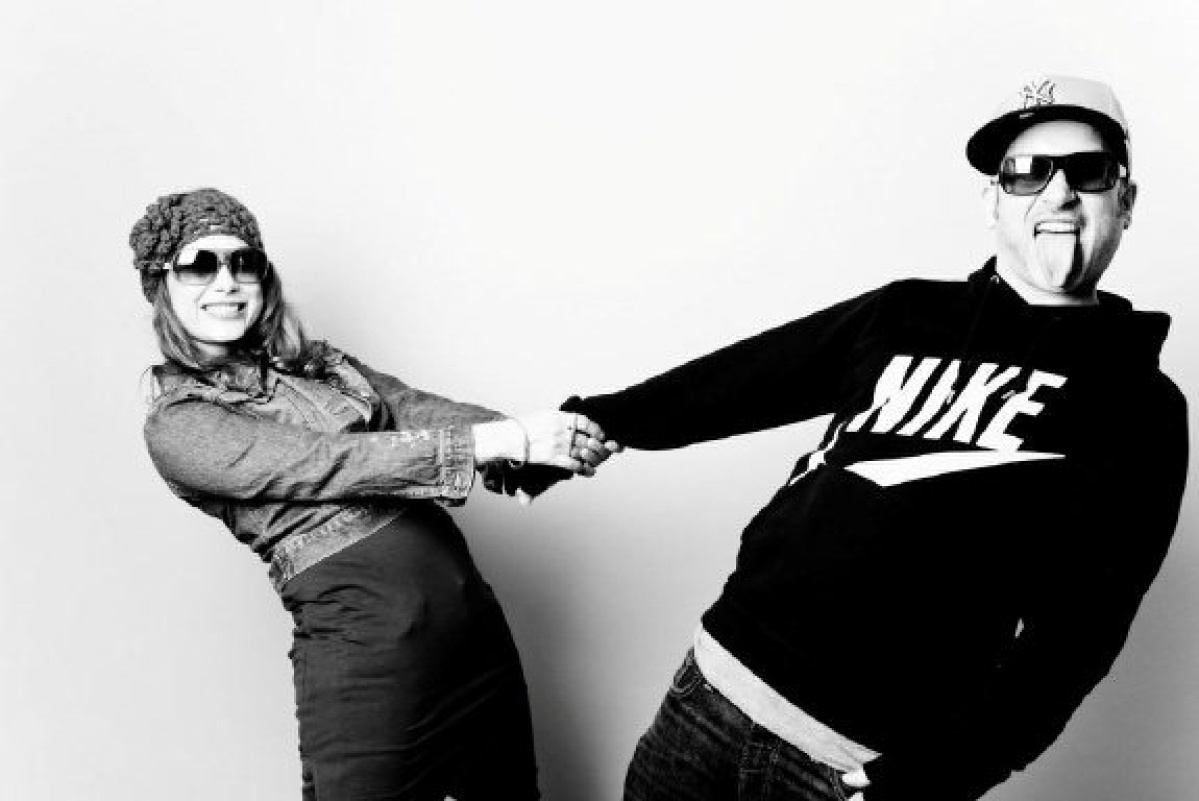 Unlike other artists who have been pinned one-hit wonders, Len are fully aware of their stance in the world, and they don't seem too troubled by it. Marc Costanzo was pretty casual about the release of their 2012 album. In true hipster fashion, he admitted that he didn't care if people thought their music was cool, and he's not worried about how people perceive them.
The Lemonheads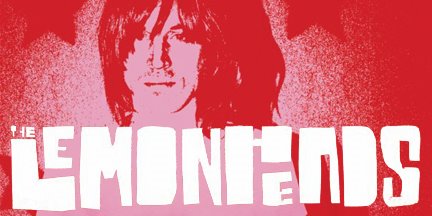 As any Nirvana t-shirt-wearing, greasy-haired college student would have told you, the 1990s weren't all about rap and hip hop. The decade was also a great time for grunge and alternative rock bands like The Lemonheads, who helped to define alternative rock for an entire generation. Like so many rock acts at the time, The Lemonheads started in the late 1980s as a college rock band who toured around playing punk-inspired music in small venues. Their claim to fame came in 1992, however, when they released their fifth studio album, It's a Shame About Ray. It probably helped that the album was mixed, produced and engineered by the famous Robb Brothers. By far their most popular track immediately followed, a cover of Simon & Garfunkel's "Mrs. Robinson".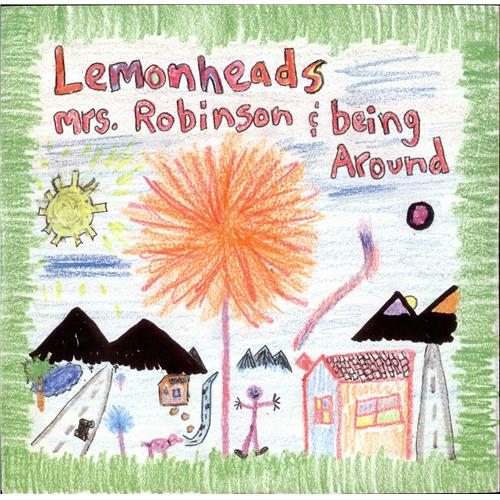 Though technically a band, the heart and soul of the group was frontman Evan Dando. When he initially started the band, it was called The Whelps, but he later changed the name to The Lemonheads after finding inspiration in true nineties fashion: candy. Sweet on the inside, sour on the outside. Just like your music, Evan. In addition to their Simon & Garfunkel album, you may remember songs like "Big Gay Heart", "It's About Time", and their rendition of the Schoolhouse Rock! tune, "My Hero, Zero". It takes a true punk to sing about the magical, easily-confused-with-a-letter integer that is the number 0.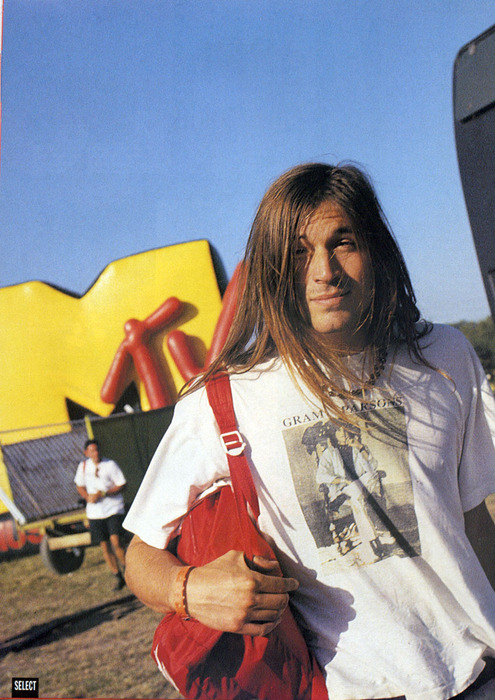 Though they never left out hearts, the Lemonheads dropped off the face of the Earth in 1998. The spirit of the Lemonheads, however, never stopped running– frontman Evan Dando has continued making music the entire time, at first performing the band's songs in solo tours and later releasing solo albums. This continued until 2005, when he revived the group with a new lineup which included two members of The Descendants. They subsequently released two albums: a self-titled 2006 venture, The Lemonheads, and their 2009 release, Varshons. The latter was an album entirely made up of covers, but at that point, we were glad to hear anything from the group! They've continued touring since 2010, but most of their set is made up of the entire track listing for It's a Shame About Ray.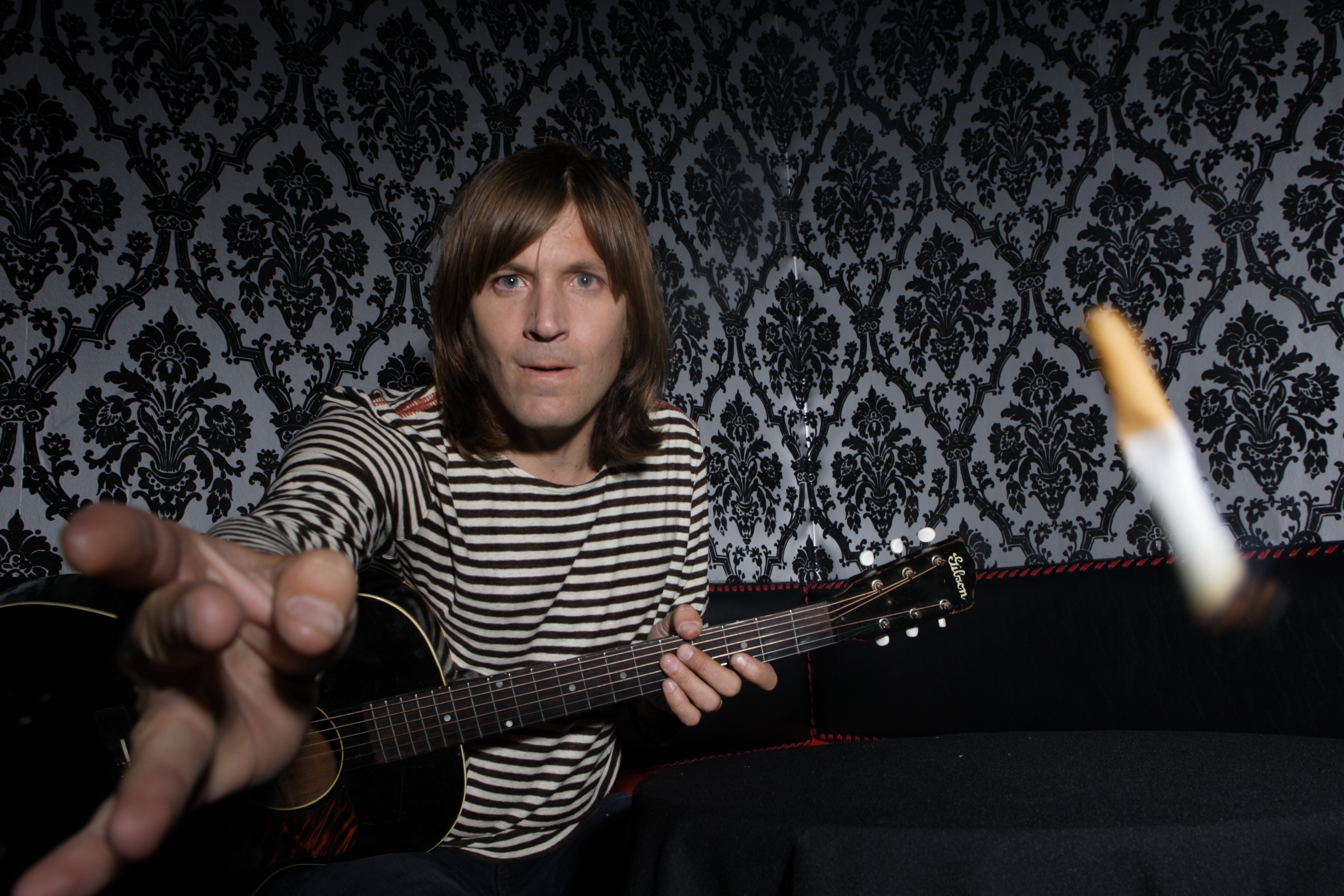 Evan Dando briefly performed in 2004 as the lead singer for MC5, and has collaborated with The Dandy Warhols. He hasn't released any new music since 2009, but he continues touring regularly as a solo artist. So far, there's no mention of The Lemonheads, but we're patient. A second comeback can't be too far away, right?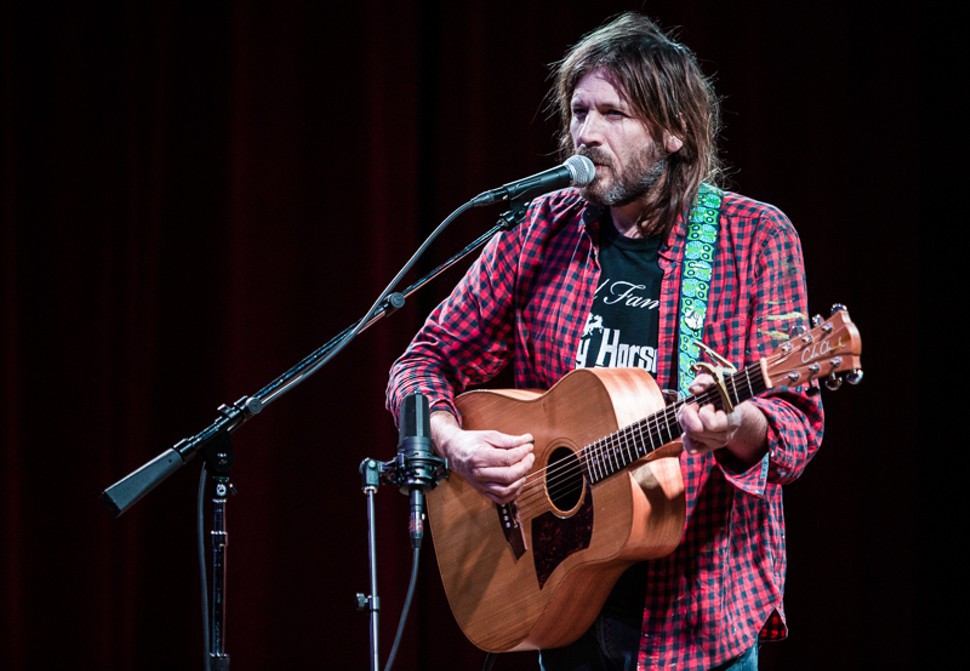 Fun fact: then-Social Distortion drummer Chuck Biscuits once had "Bring me the head of Evan Dando" written on his bass drum. We want that kind of legacy for ourselves.
King Missile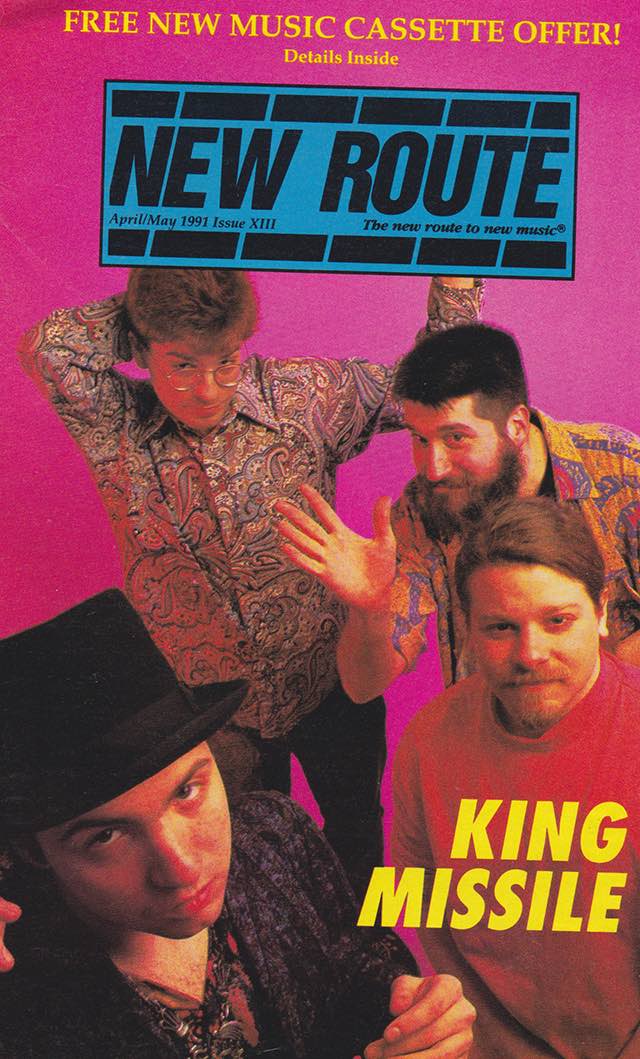 There were some weird acts in the 90s, but none were the same type of weird as phoenix-esque, repeatedly reincarnated American band King Missile, which has been led by vocalist John S. Hall in all its incarnations. Though the group was founded in 1986 (when it was just Hall reading poetry set to music– seriously), we know them for their hit single "Detachable Penis", which peaked at number 25 on the Billboard Modern Rock Tracks chart. Unlike some of the gruesome edgy songs of modern-day wannabe metal bands, "Detachable Penis" lives up to its title. The song is written from the perspective of the man in possession of the titular penis. After a night of legendary binge drinking at your typical party, the song's main character wakes up at home to find that his penis has gone missing (we hate it when that happens). Understandably disheartened, he drags himself out to breakfast, and finds that a street vendor is selling his missing penis. He manages to haggle the price down (from over twenty bucks down to a more reasonable seventeen dollars), then goes home and reattaches it.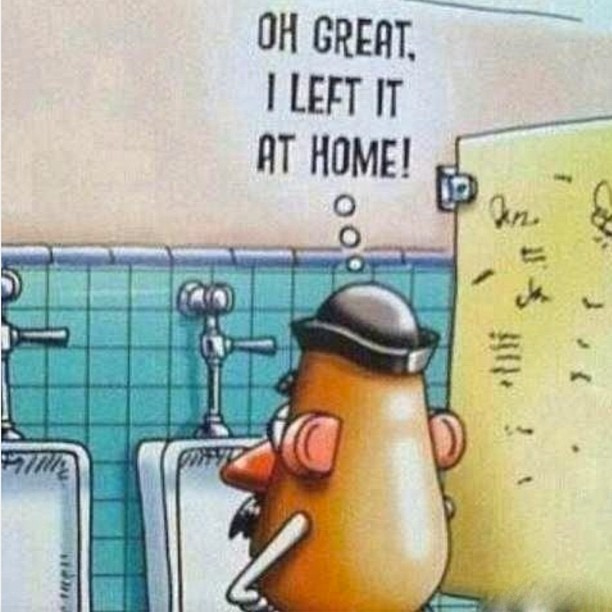 The song is best known for such awe-inspiring lyrics as "I really don't like being without my penis for too long" and "Even though sometimes it's a pain in the ass, I like having a detachable penis". While it's not going to be featured in a romantic comedy anytime soon, nobody can argue that it's an unoriginal piece.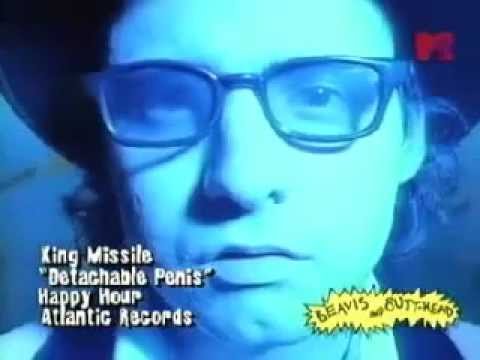 So what of King Missile? Well, after they broke up in 1994, frontman John S. Hall went to law school before reincarnating the band for a third time, releasing three albums as King Missile III. But in 2014, King Missile IV was born. They toured around a bit and released a six-song EP, called This Fuckin' Guy, in early 2015. As for what's happening next, even John S. Hall isn't sure. According to his website, he won't be able to tell us about the future until it arrives– "at which point it will no longer be the future". We're glad he's still so witty.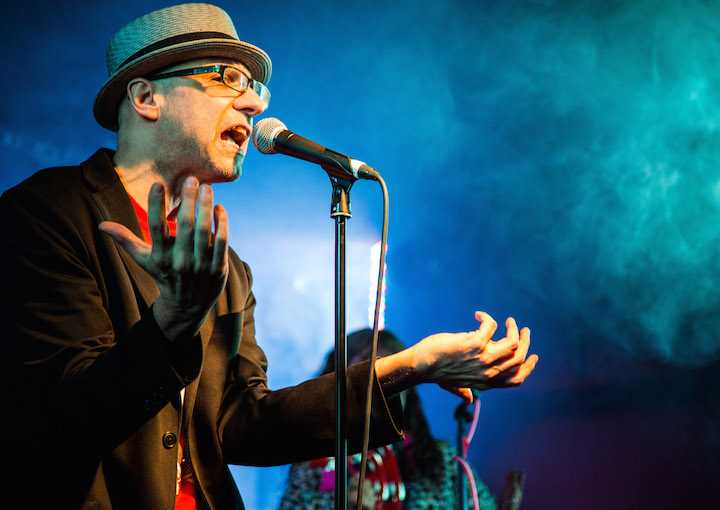 Lit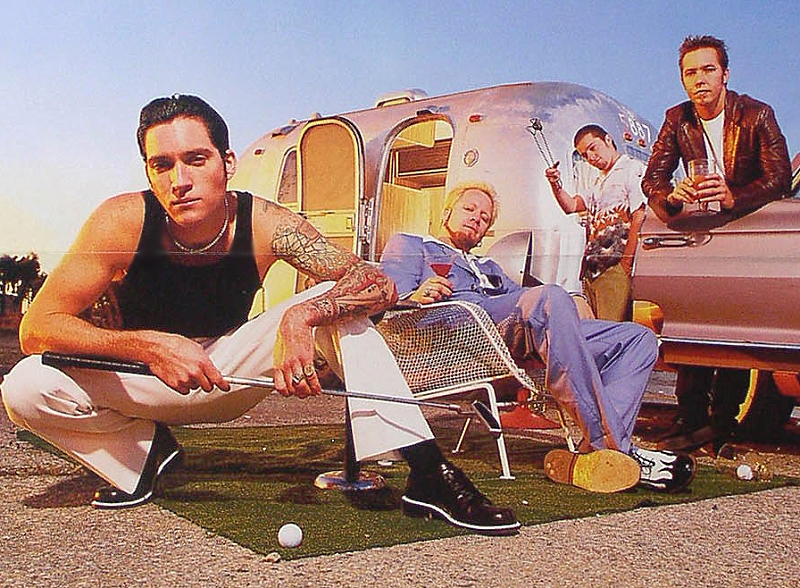 This next group of stars weren't nearly as prolific as Salt-N-Pepa, but they still left their mark on the music of the late nineties. Lit served their time in the frustrating early stages of band life– shuffling band members, multiple name changes, getting signed and then losing their record labels, and writing way too many songs to count. But after years of effort and not much to show for it, the band was propelled to stardom by their second album A Place In The Sun, which was released in February of 1999. Why Was A Place In The Sun so popular? Because it was on this record that hit single "My Own Worst Enemy" found its home. Ah, yes. You remember them now, don't you?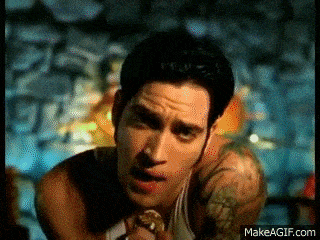 "My Own Worst Enemy" dominated the rock charts, spending a full eleven weeks in the number one spot on the US Modern Rock Tracks chart. It also managed to cross over into mainstream rock radio, where it found a comfortable seat at number six on the US Mainstream Rock Tracks chart. "My Own Worst Enemy" won the Billboard Music Award for the best modern rock single of '99. After that single came "Zip-Lock" and "Miserable", which both enjoyed quite a bit of play in the modern rock genre. That album went platinum in the United States, and led them to a global tour consisting of nearly 300 shows. They also played on the Vans Warped Tour that year.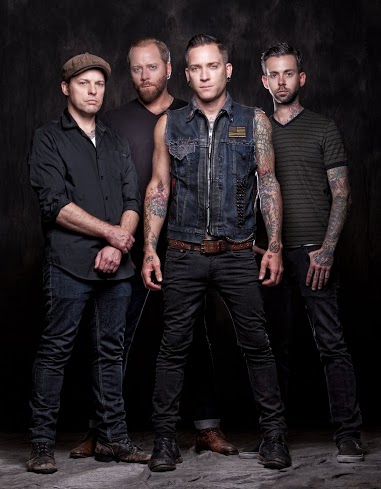 After all the hullabaloo surrounding their second album, Lit settled into smaller, more intimate venues until their drummer, Allen Shellenberger, died of brain cancer in 2009. Several months after his death, they found a new drummer and began work on another album, which was released in 2012. Following this was a tour supporting the 2012 release, titled "The View From The Bottom", and a couple of special anniversary shows in Los Angeles.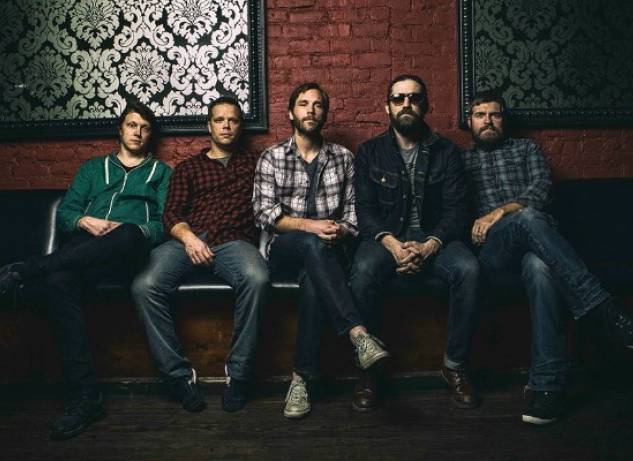 In October of 2015, Lit revealed that they had been working on brand new music, and that they hope to release a new album in the near future. They are supporters of both Music Saves Lives and Rock VS Cancer, and they have a fairly active presence on Facebook. Don't like Facebook? That's okay, because you can also find them on Instagram, Twitter, and YouTube. With well over 90,000 'likes' on Facebook, it looks like we're not the only ones eagerly awaiting Lit's next release. Can they recapture the self-deprecating, self-destructive glory that was "My Own Worst Enemy" now that they're all grown up? We hope so!
Jordy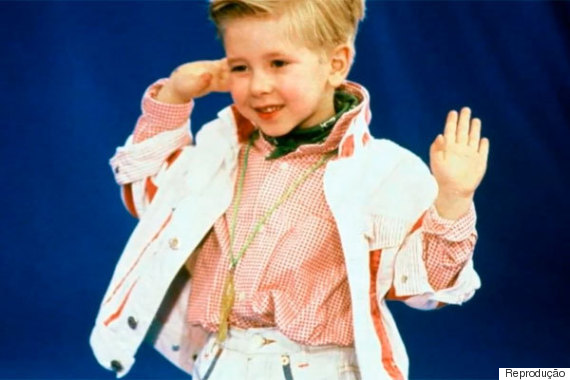 These days, children earn fame by biting their siblings' fingers, screaming when they meet Santa Claus, or vigorously lip syncing to our favorite pop songs. But in the '90s, kids earned their fame the old-fashioned way– through singing and recording their own addictive, sing-it-in-the-elevator pop songs. Such was the case of French kid pop singer Jordy, who became an international sensation after releasing the 1992 hit single "Dur dur d'être bébé," otherwise known as "It's Tough To Be A Baby," at the tender age of four. The video features the stupidly cute blonde kid sitting in his high chair, lamenting the difficulties of babyhood like only a true '90s pop singer could (we're looking at you, Nick Carter!). It makes us wonder how any of us ever survived infancy– how could we deal with our parents telling us what to do and how to do it all the time? Mandatory naps! Regimented meals and bath times! O, the horror!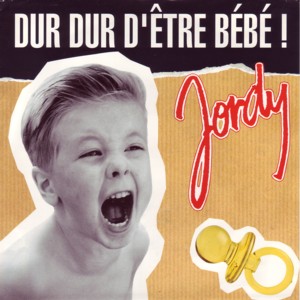 As the kind of baby rappers, Jordy's video incorporates all the key elements of a good, old-fashioned early 1990s rap video: a controlling mom dressed in leopard print, morning rolls through the park in your tricked-out stroller, and a drop-dead gorgeous babe (er, baby) to establish just how much of a ladies' man you really are. Though he released other songs, like "Alison" (which succeeds in doing what teen Justin Bieber tried for years), none of them quite achieved the success of Dur, dur d'être bébé, which we all sang in the shower for months. In terrible French accents.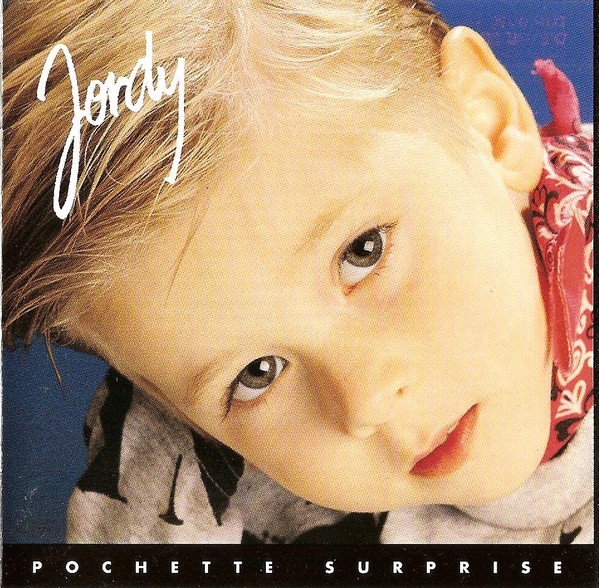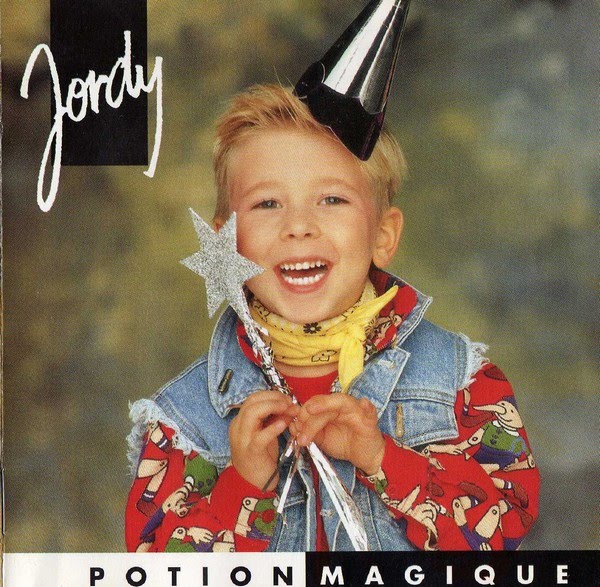 Jordy disappeared from the public eye in 1996, after his parents shut down a failed petting zoo, "La ferme de Jordy" (Jordy's Farm) and divorced. They were accused of exploiting their insanely talented baby rapper of a son, and in an attempt to protect him, the French government banned all of his music from both television and radio outlets.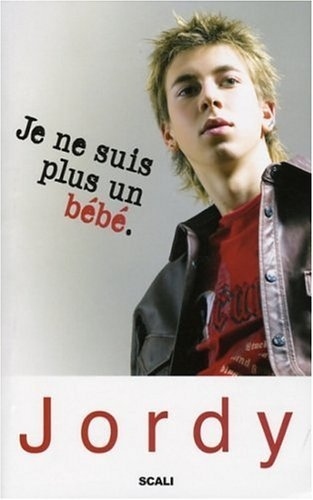 Fast forward to 2005. Jordy jumps back into the public eye by appearing on a French reality TV show, where he won money for charity. The following year, he wrote the piece of poetry that is "Je ne Suis, Plus un Bebe," the autobiography in which he explains that he's not a baby anymore. Almost immediately after the release of his book, he jumped back into the musical world, turning himself into the legendary frontman we all knew he would one day become: the lead singer in Jordy and the Dixies, the pop punk band he continues to work with to this day. Tracks such as "L'Heroine" and "Dans ma tete" may not plague the radio, but they're a lot better than some of the stuff we hear from grown-up Disney stars. Even if they're not quite as sing-alongable as his debut hit.