Microscopic imaging has come a long way in just a few short years, relatively speaking. It has allowed us to see and share not only close up images of several small insect species, but also images of microscopic animals that appear as if they are extraterrestrial or from a distant fantasy land.
While some are adorable, many are grotesque and a few are so ugly that you just can't help but think that they are adorable.
I hope that you enjoy looking at this album as much as I loved putting it together!
A Maggot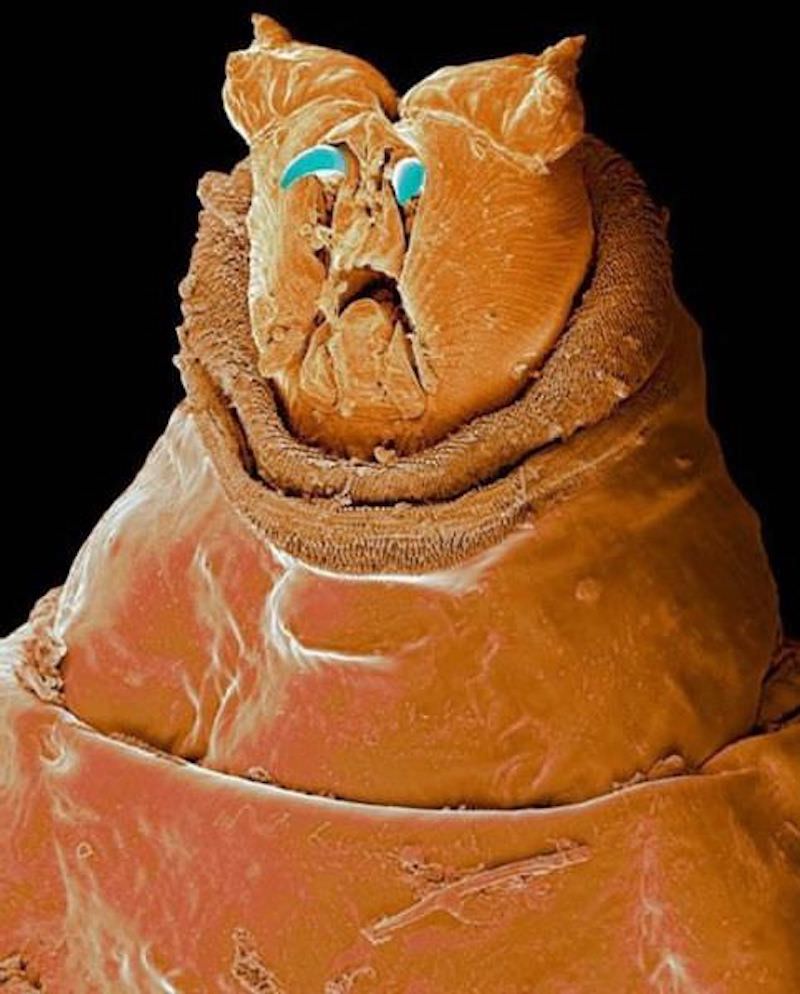 Okay, so I'm starting out with a gross one, but this image is actually pretty funny. This guy looks like he's seen some shit. His expression is priceless.