This dog has a few tricks, and now a Guinness world record, under his paws.
Otto the bulldog has completed a ride through the "longest human tunnel" traveled through by a skateboarding dog.
In order to secure his place in the record book, Otto skated through the legs of 30 people down the streets of Lima, Peru. Not only was he successful, Otto made it look super easy!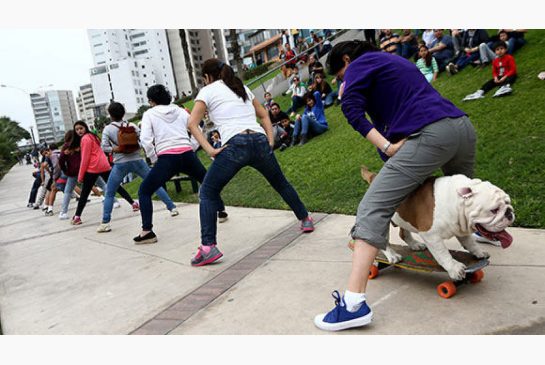 Well done Otto!