Fowl Language (not to be confused with foul language) is a parenting comic drawn by cartoonist, and father, Brian Gordon. Being a parent means that he has plenty of material at his disposal on a daily basis. He covers many topics, but it is his parenting comics that have become very popular on social media, mostly because they resonate with moms and dads and give a hilarious take on the day to day nature of parenting.
This first comic is titled "Welcome to Parenting" which sums up the nature of his comics well. Parenting can be such a chore and a struggle at times, but it is just so very rewarding so there are so many people willing to put in the effort.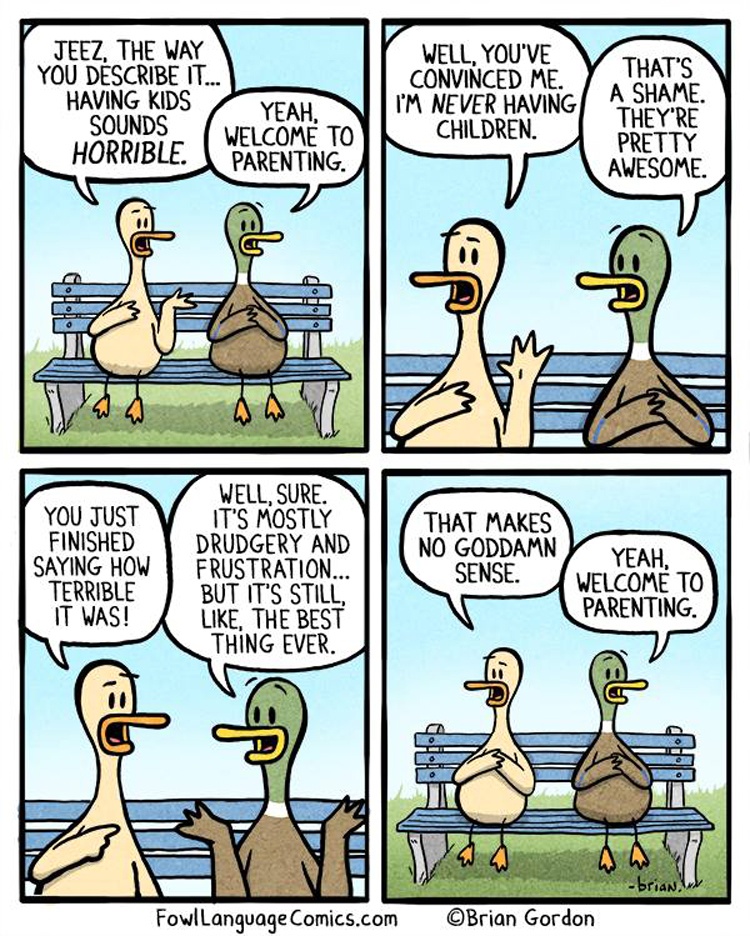 I hope you enjoy the rest of his comics as much as I did.