We've partnered with our good friends at Dogs In Duds to bring you some of our favorite pictures of silly dogs dressed up in even sillier clothes!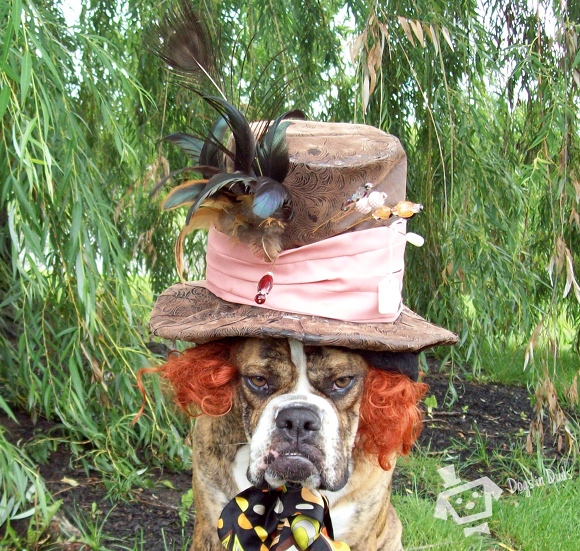 Today is our unbirthday! Thanks for the well wishes. This picture is of Riley the old English bull dog. I still cannot get enough of this picture, the contrast between the red hair and the green leaves in addition to the expression on his face make this photo one of the best I've ever seen.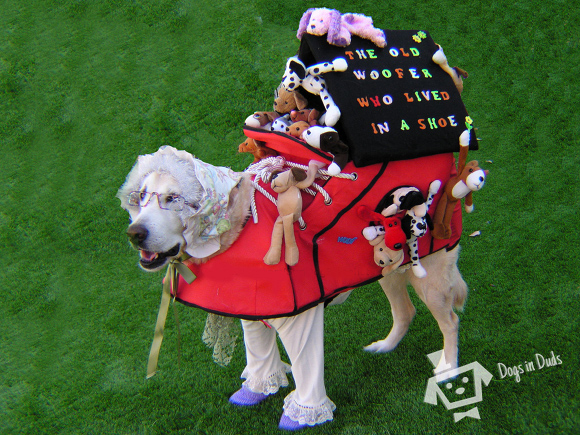 Despite the fact that, according to the nursery rhyme, Rina is an irresponsible parent, she looks great in her little shoe home.. hopefully she didn't really whip her puppies before putting them to bed!
Hit next to see more of this amazing dog-tastic gallery!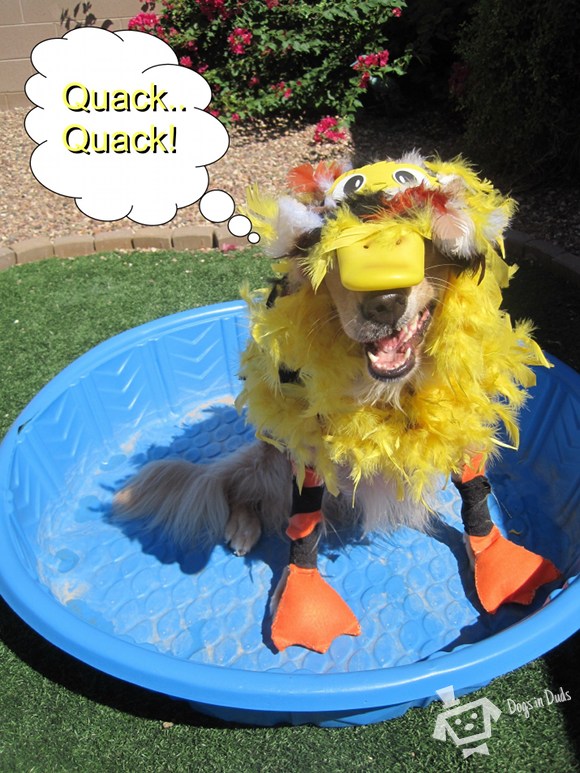 It's difficult to tell because she looks so much like the real thing but Danea Davine is actually golden retriever! This picture is too funny and because of that it's one of our faves.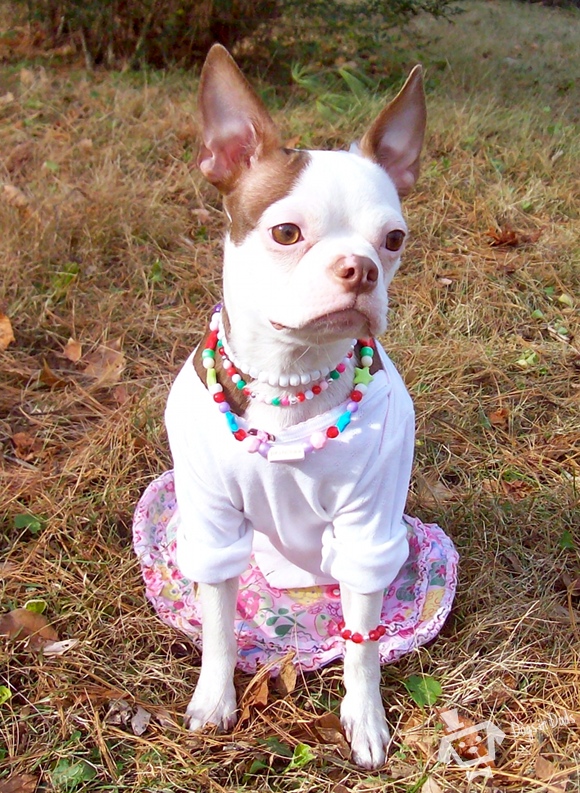 Looking prim and proper Miss. Missy miss! She also got an impressive amount of Facebook likes and has impeccable manners.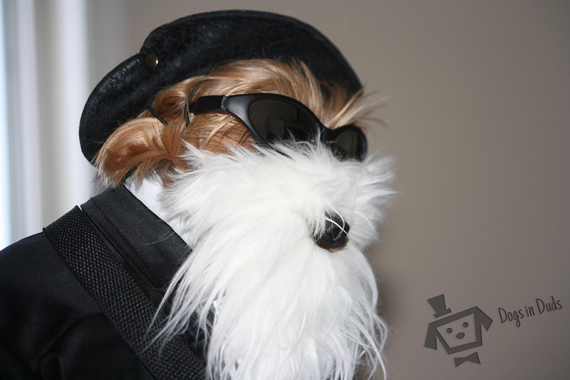 The Sarg is a Yorkshire terrier who is paying homage to his favourite band, while rocking out in a sweet metal beard.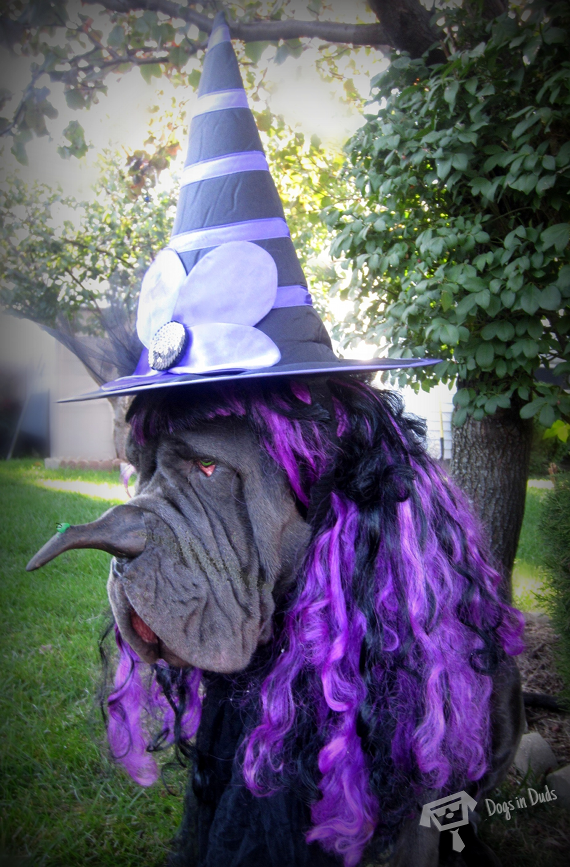 This is one of our favourites of Rufio, only to be out done by Rufio himself. He makes a mean witch, keep your little dogs safe, he might get them too.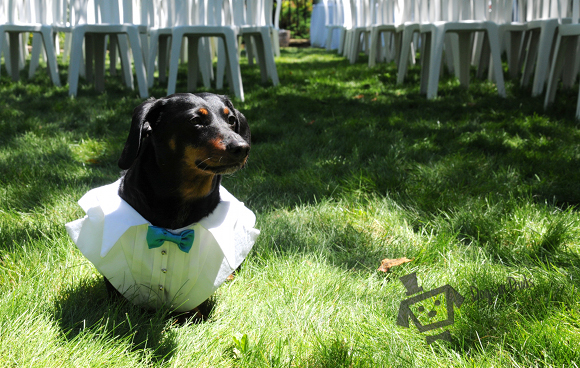 Dogs make excellent wedding party members and Akuma was no exception. Dogs are important members of the family and It makes us happy when they are included in special life moments such as weddings.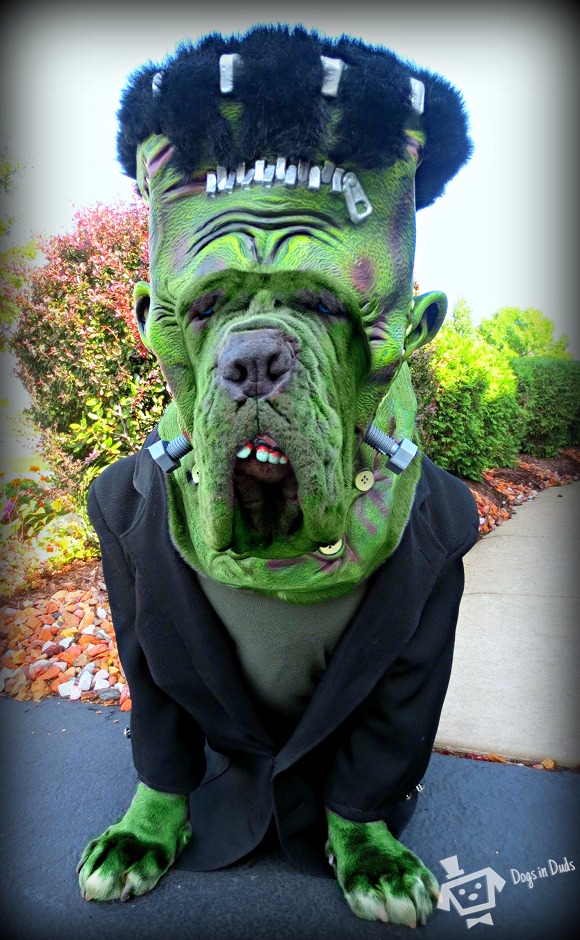 A green Neapolitan mastiff? Yup! Now you have seen it all. Rufio really out did himself with this Frankenstein's monster costume; complete with prosthetic teeth, a suit jacket and green face paint!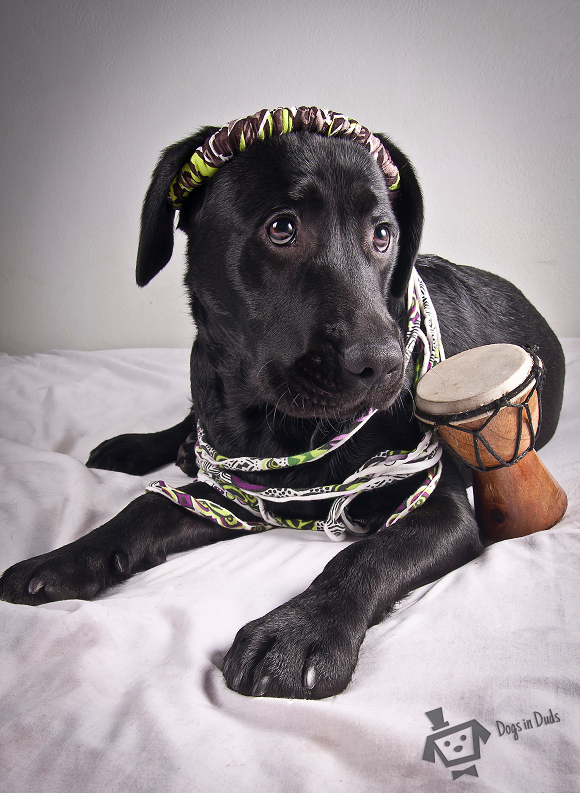 Congo is one of the most beautiful black labs that I have ever seen a photograph of. His warrior costume, along with the accessories, wins him a place on our best dressed list.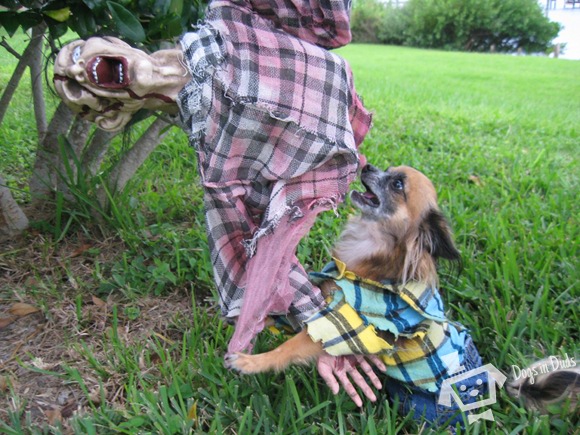 Zombies are gross, they smell bad and walk around being ass nasty and eating brains and other gross stuff. Thankfully we have Twinkie around to save us all from the zombie apocalypse.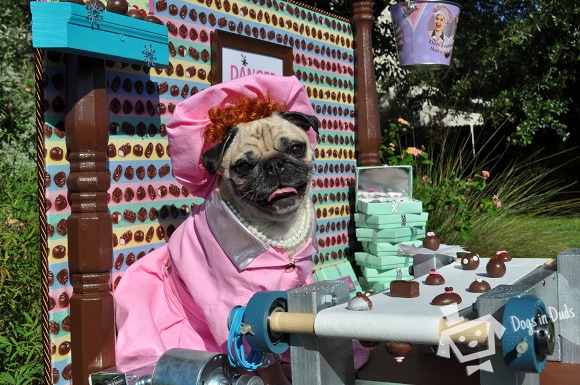 This picture is a reenactment of the best Lucy skit ever. If you have not seen the hilariousness of this sketch you should search for it on YouTube. Kiwi the pug earns points for the nostalgia.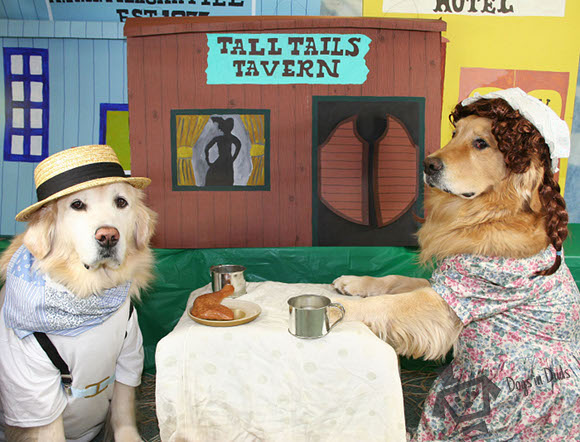 Aladdin and Phoenix, two American pioneers, enjoying a pint and a chicken leg in true 1800's fashion. This picture reminds me of a good old fashioned western movie, except starring dogs, very cute dogs.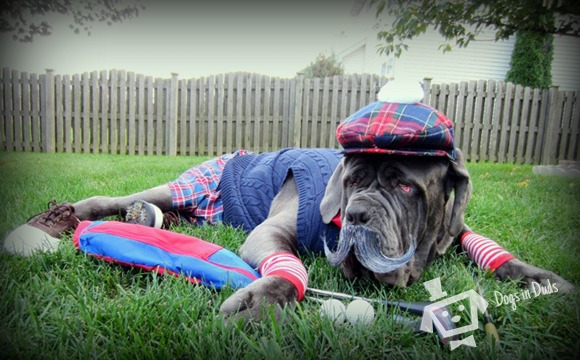 The golf pro. Not only is Rufio a skilled athlete, he completes his golfer look with some sweet kicks.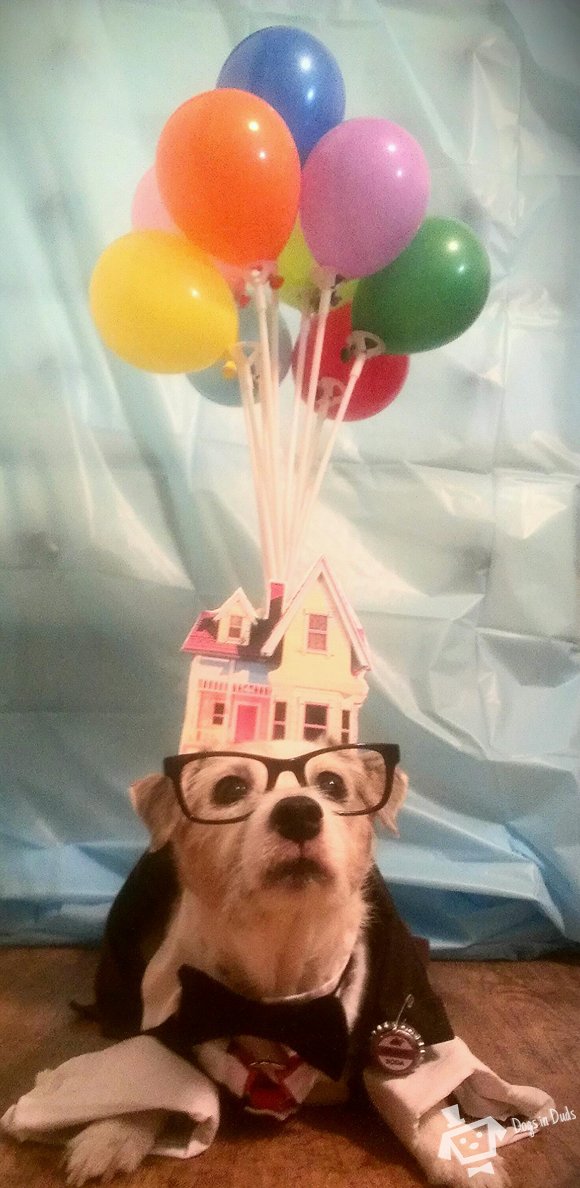 Charlie the Jack Russell terrier dressed up as Carl from up. We love this picture for many reasons, but mostly because it's impressive that his owners were able take such a good photo of a Jack Russell terrier dressed up and behaving at the same time.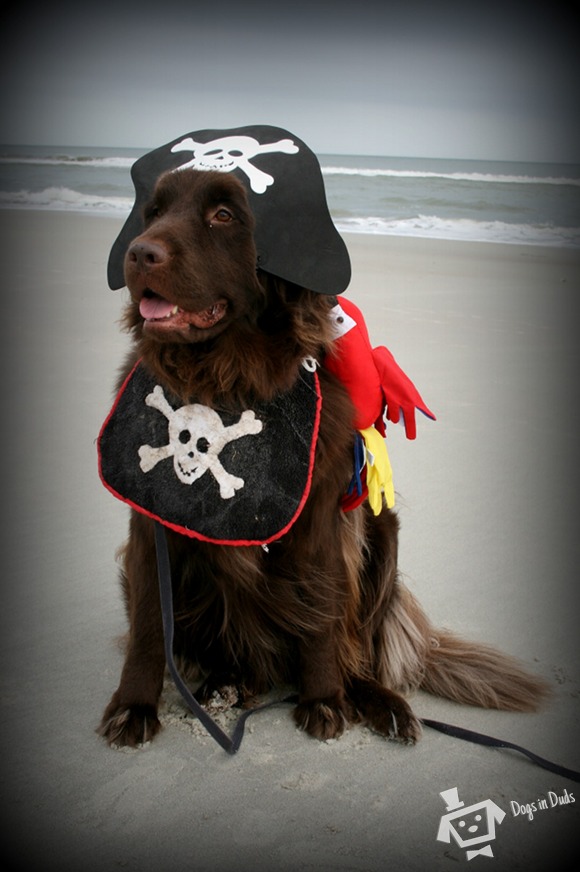 Zoey the newfie and her wisecracking sidekick sail the seven seas and even occasionally find buried treasure. Although, I don't think that old bones hold any monetary value.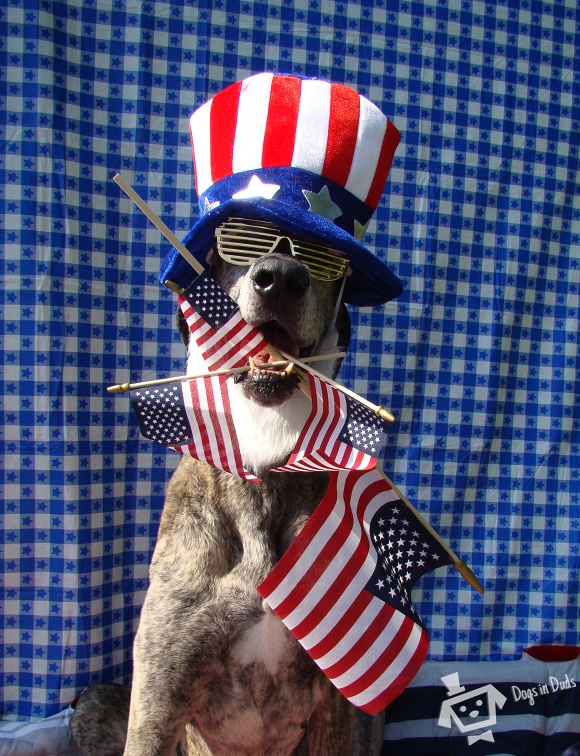 Uncle Sam, eat your heart out!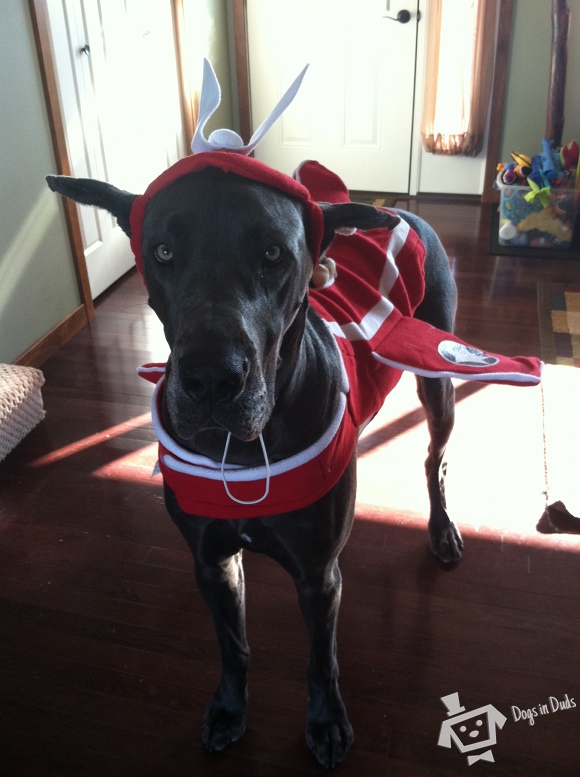 Yup! It's a plane. Natty is ready for passengers.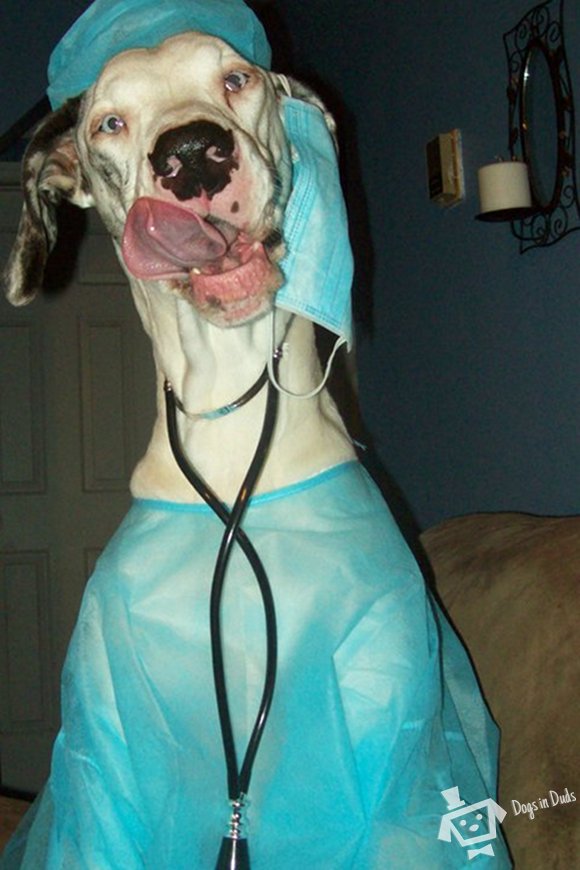 They pay me in Peanut Butter! Tazzy feeling accomplished after performing a days worth of dogtor stuff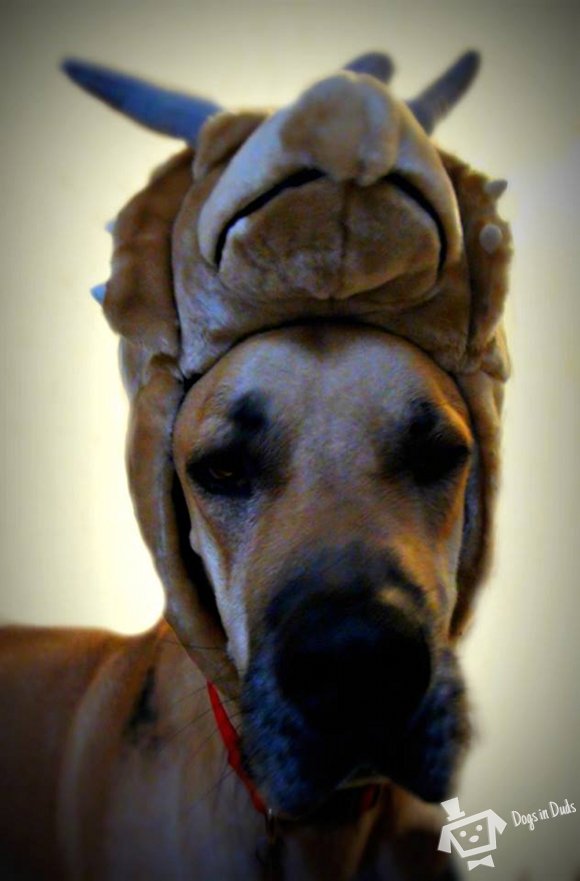 Don't be fooled by this Herbivore, he still has sharp teeth!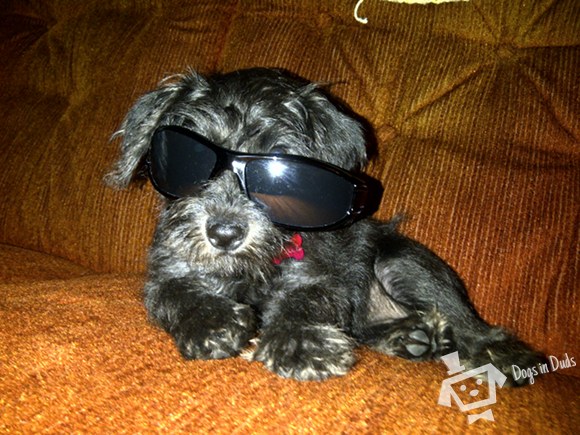 Molly is cool and she knows it.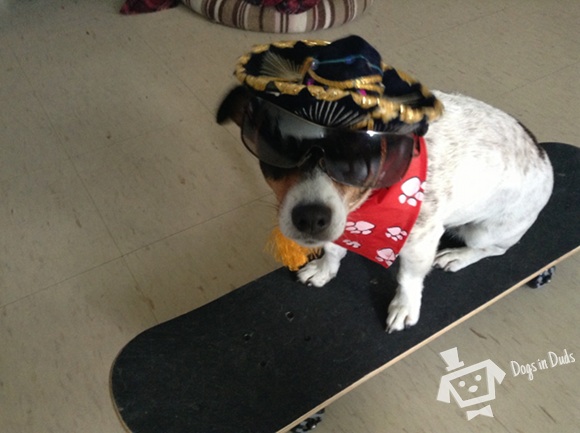 Easy Rider! Dogs enjoy all of the things that summer has to offer like swimming, fetching, walking and skateboarding… because, why not.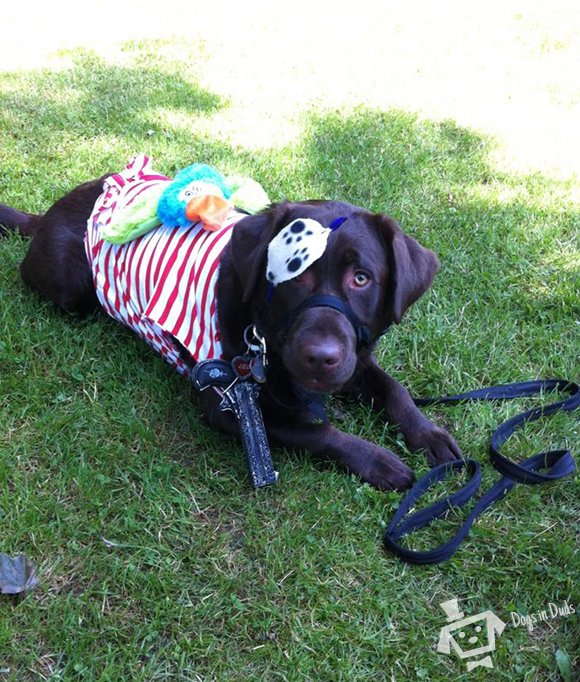 ARrrrrrr Leo is hunting for treasure, his favourite part is digging!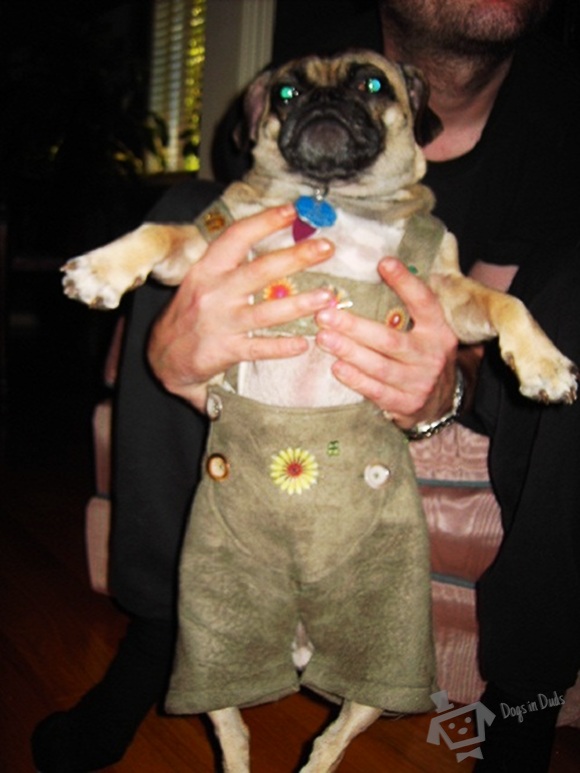 Chloe can't wait for Octoberfest! She is already dressing up in her lederhosen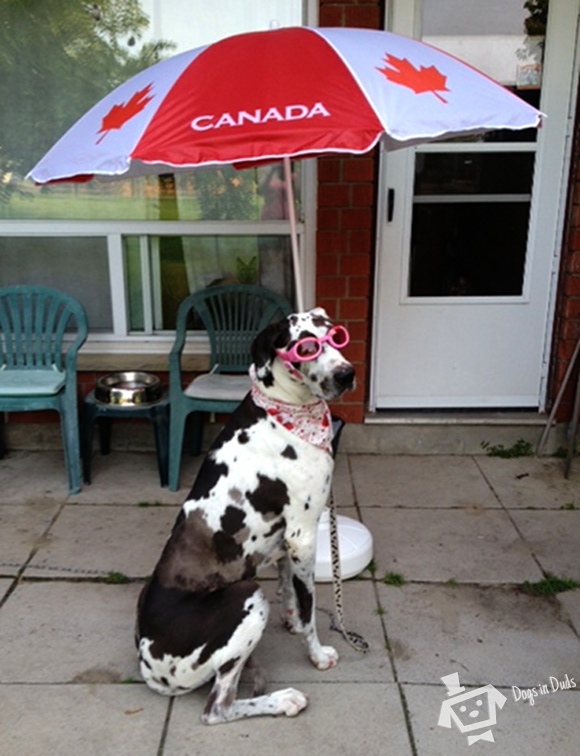 Canadian Summers are HOT! Just in case you didn't know, it actually gets pretty hot during the summer in Canada. Domino knows how to beat the heat by staying cool.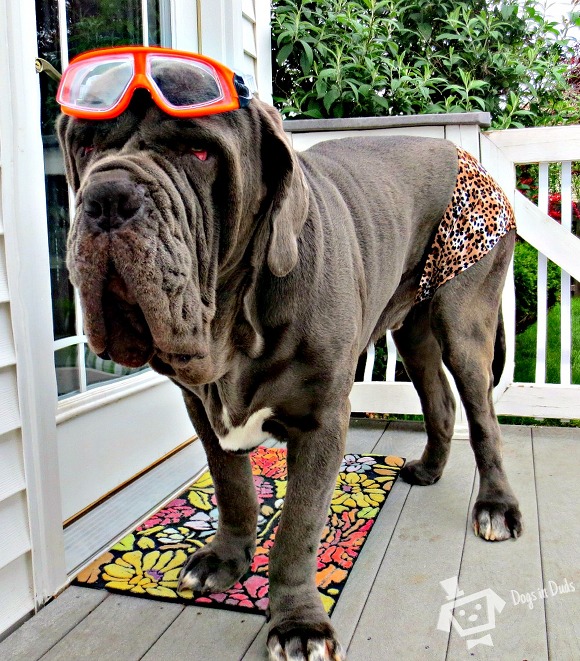 Leo Speedo Rufio knows he looks good and aerodynamic in his swim suit. Speedos are for the big boys too!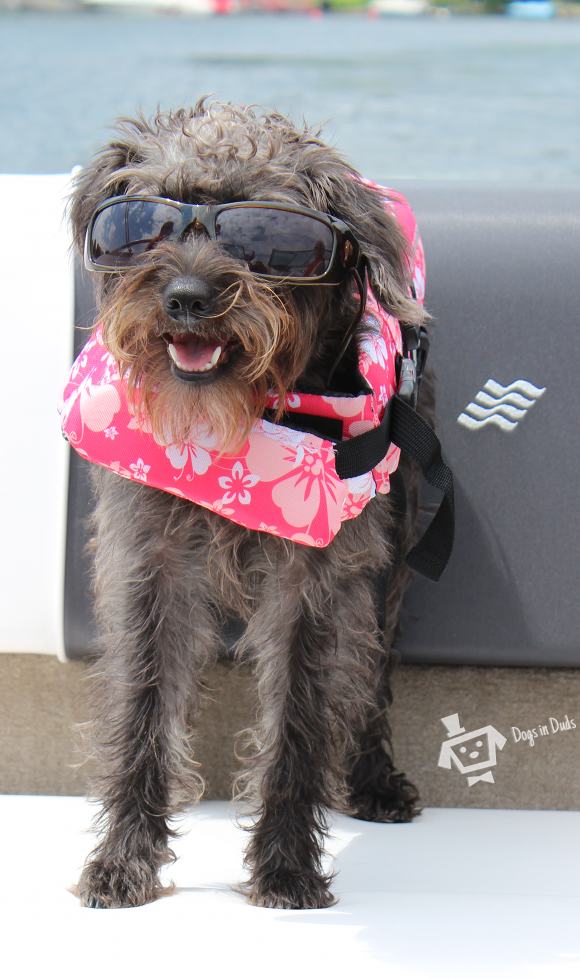 Safety First! Molly loves summer activities, especially the ones that involve water!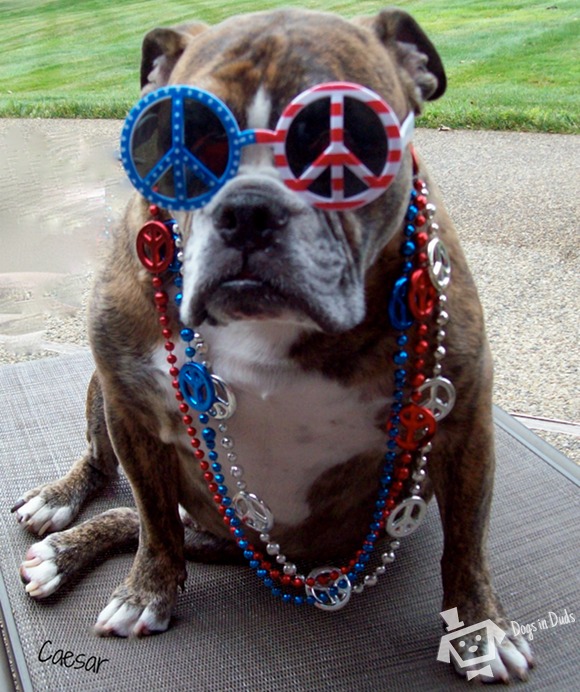 Caesar is also showing his pride and patriotism today!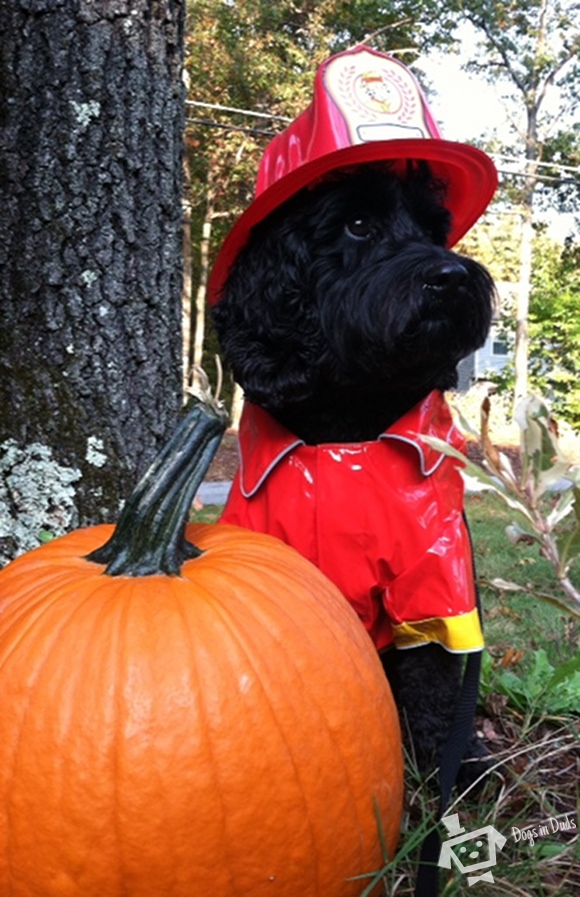 Every fire house needs a good pal to help!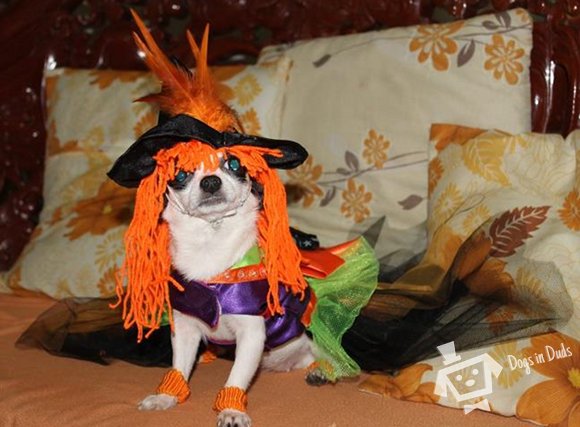 Cha Cha the witchy Chihuahua is a crafty little thing.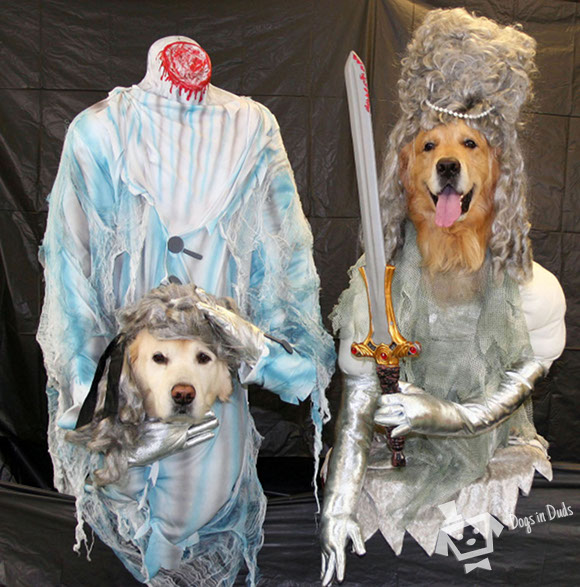 Aladdin and Phoenix, as the ghosts of the Luminous Lady and the Gray Gentleman. This young couple was courting back in the 1700's, but their parents did not approve. They agreed to sneak off one night late in October and elope. They decided to meet by the waterfall at midnight.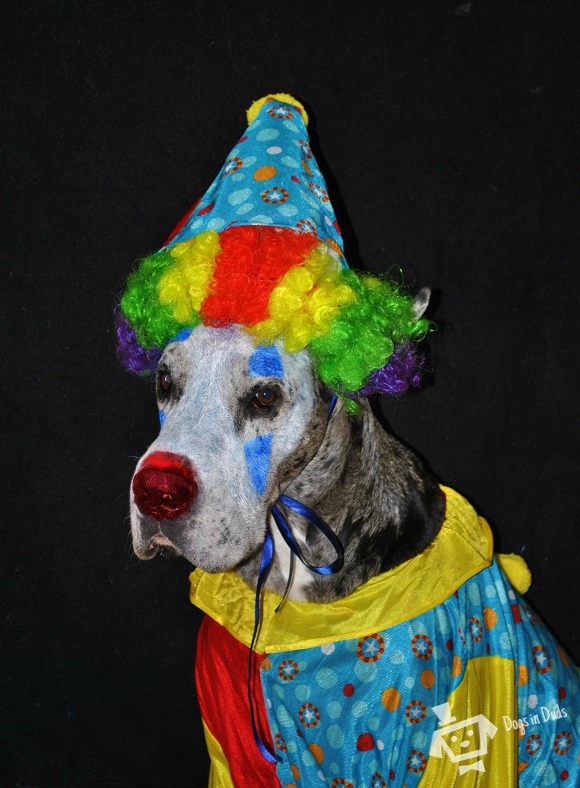 I've seen dogs fetch, but I've never seen one juggle. Maybe Dozer could give it a shot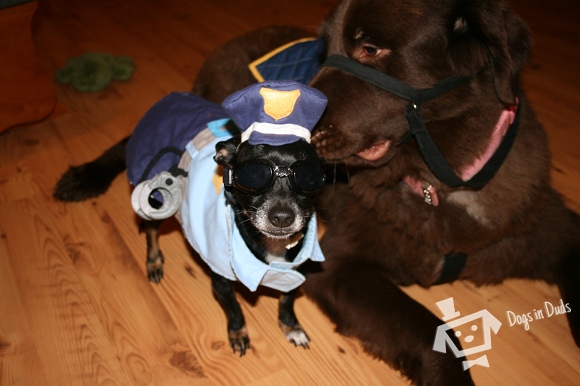 Officer ET and his trusted steed Zoey are saving the world one puppy at a time.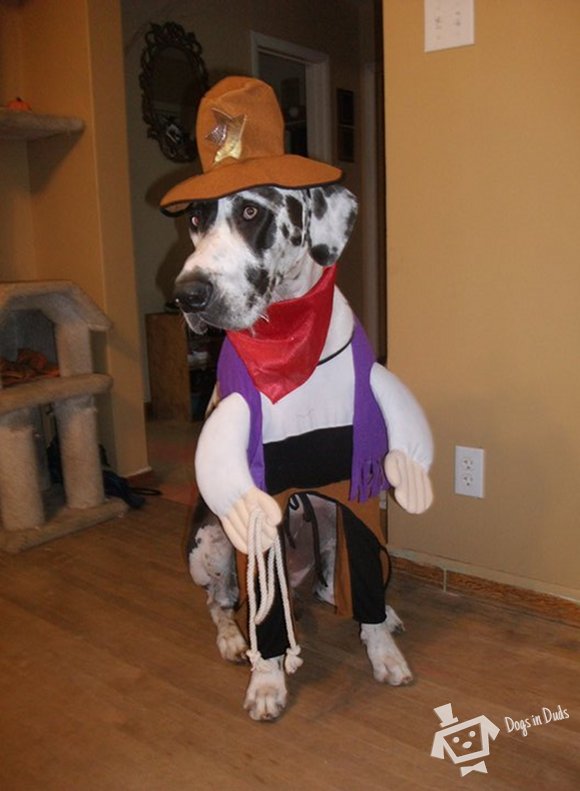 Somebody's poisoned the waterhole! Cowgirl Domino Dane will take care of it!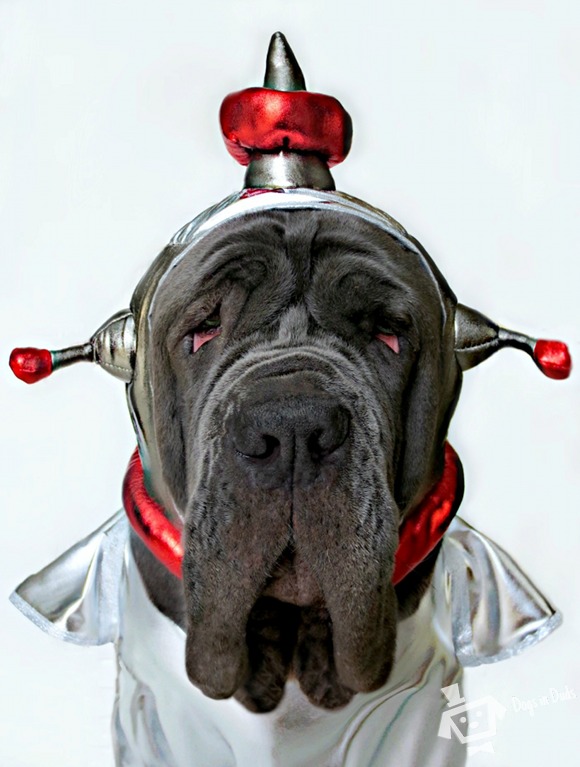 After a long trip to space, Rufio has finally landed.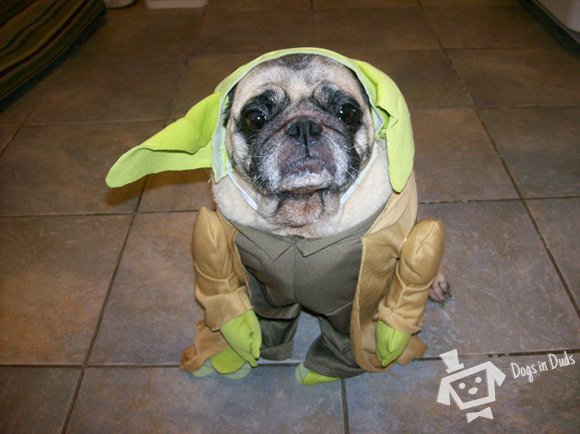 The All Powerful Jedi Pugster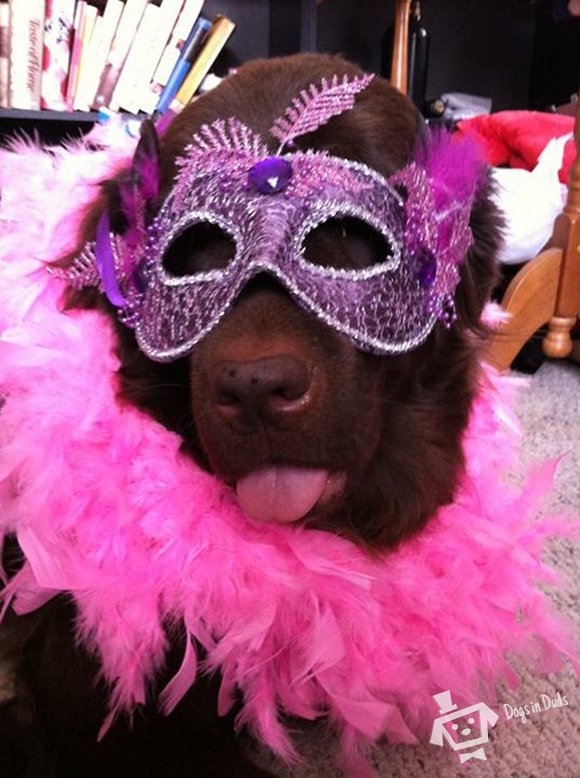 Show a little tongue you sassy dog!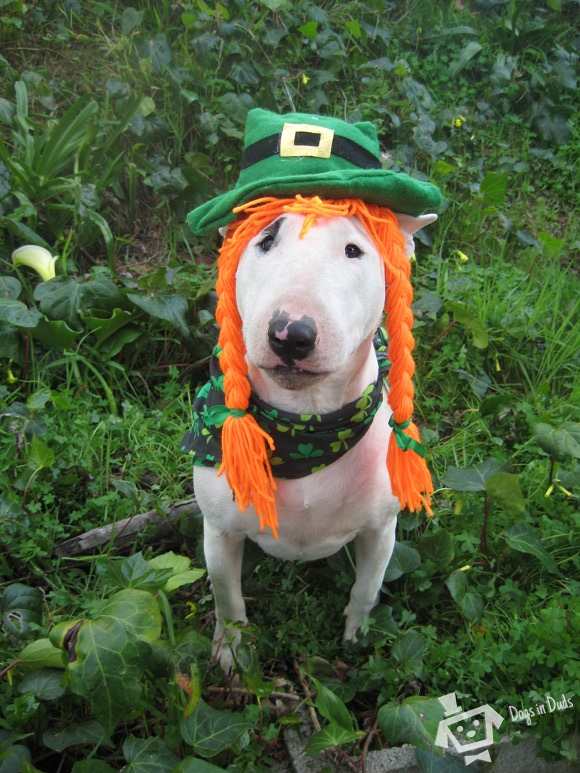 Rox Star's ginger hair is blowing her cover.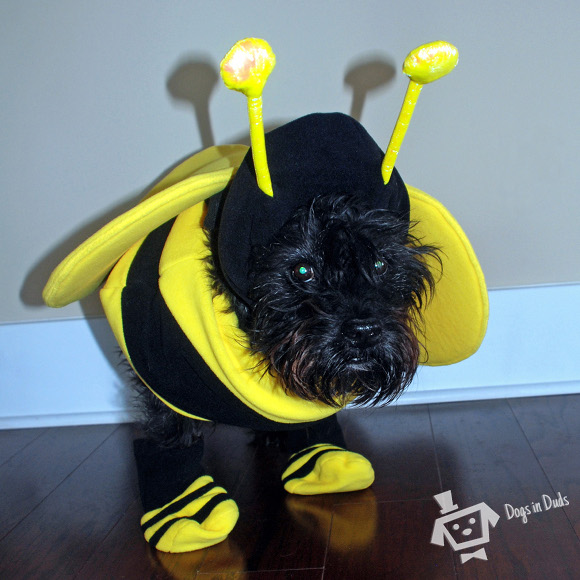 Don't worry, Shadow has no stinger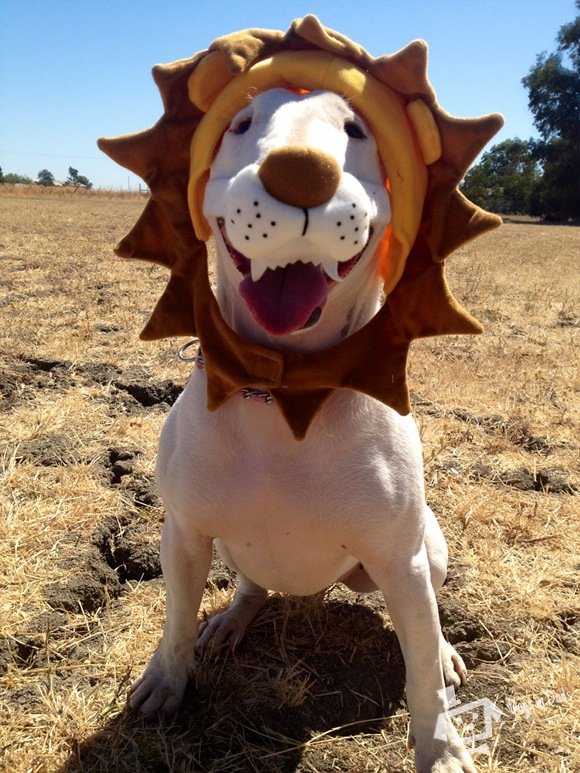 Chloe looks like a stuffed lion. It took me a second look to realize this was just a costume, too cute!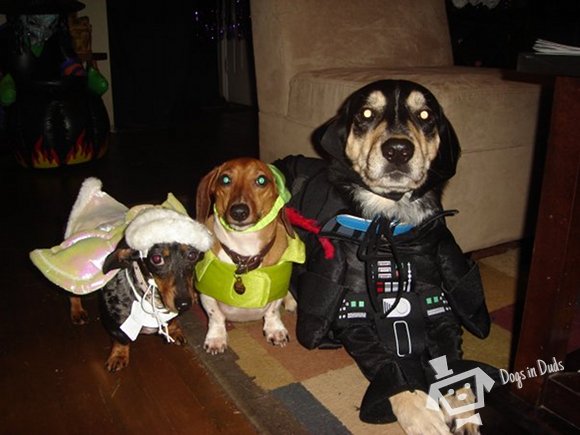 Lavender is a little Angel, Carnelian is Peter Pan, and Cypress is Darth Vadar. They love getting dressed up for any occasion!!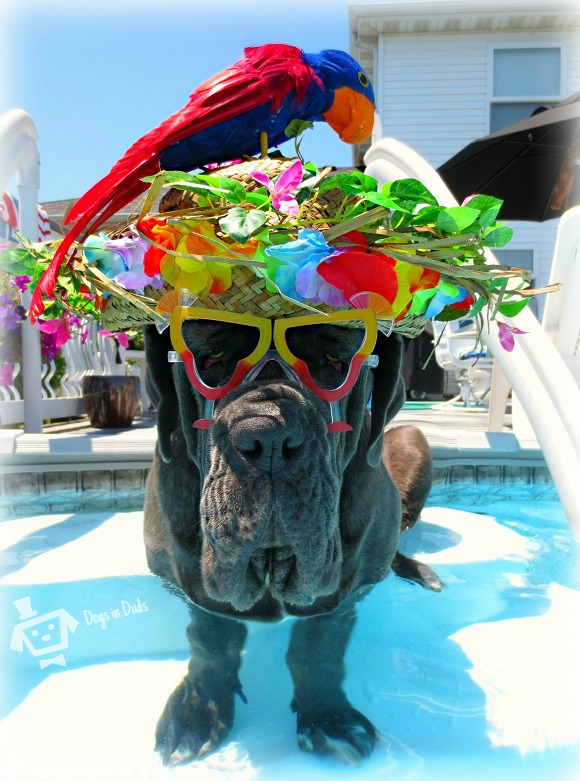 Wasted again in margaritaville, Rufio is making me pretty jealous. Look at that hat, and those sunglasses, and the pool… he must be at a fancy resort!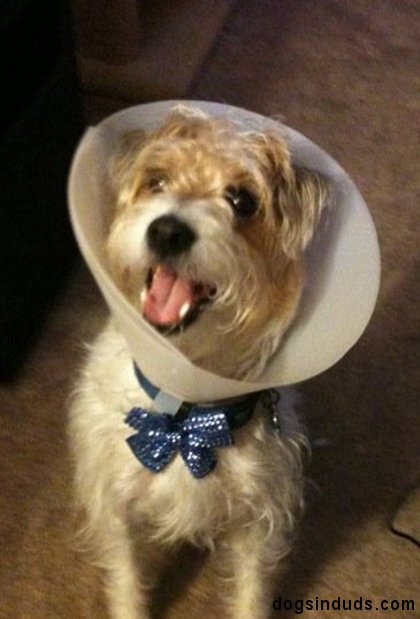 Casey the astronaut in her favorite collar.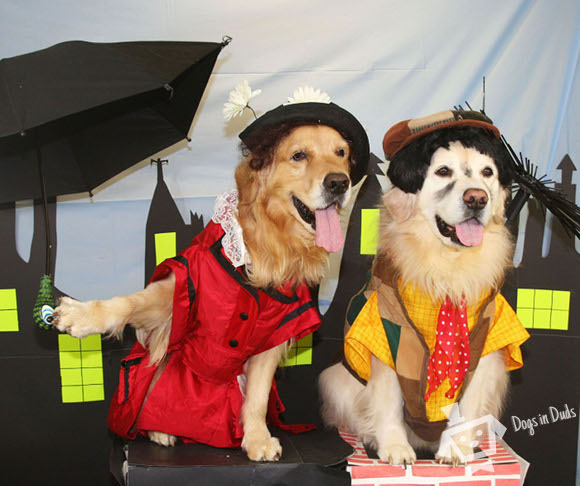 supercalifragilisticexpialidocious Golden retrievers Phoenix and Aladdin are dressed as Mary Puppins and Bert, the chimney sweep. They are "practically perfect in every way"! They have gone to the roof-top to "step in time", where Bert, covered with soot, is perched on a chimney with his sweeper over his shoulder. Mary is holding on to her parrot head umbrella and is hovering near Bert. Both costumes were made by hand. The chimney brush was made of hard cardboard and black coffee stirrers. The background was created out of black and yellow posterboard.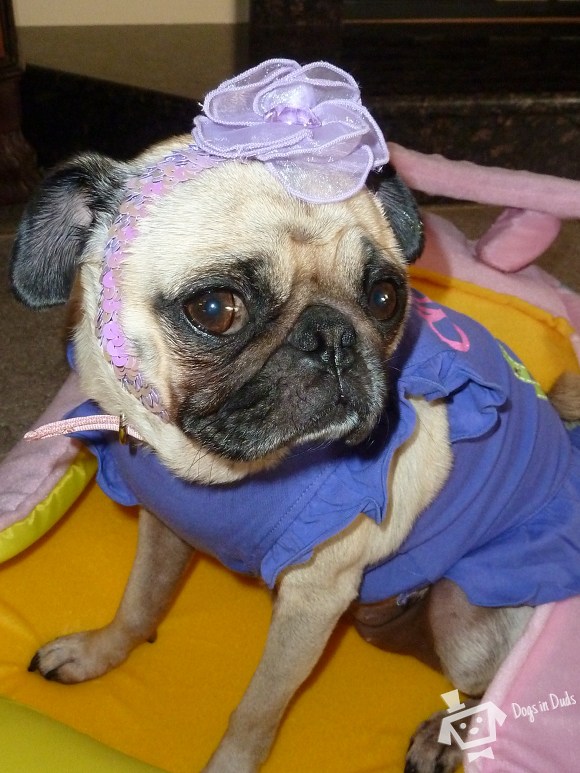 A flower in her hair! Della is so cute! She looks like a little baby in her dress and hair band, super adorable