We've partnered with our good friends at Dogs In Duds to bring you some of our favorite pictures of silly dogs dressed up in even sillier clothes!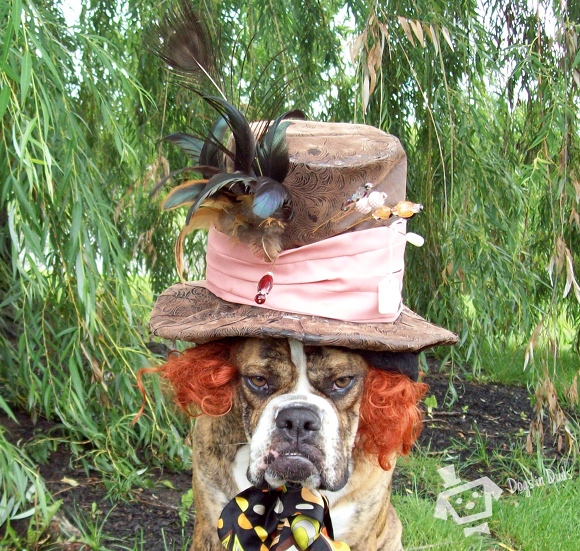 Today is our unbirthday! Thanks for the well wishes. This picture is of Riley the old English bull dog. I still cannot get enough of this picture, the contrast between the red hair and the green leaves in addition to the expression on his face make this photo one of the best I've ever seen.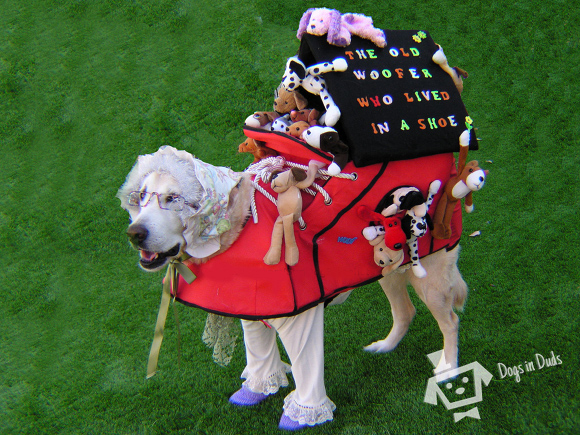 Despite the fact that, according to the nursery rhyme, Rina is an irresponsible parent, she looks great in her little shoe home.. hopefully she didn't really whip her puppies before putting them to bed!
Hit next to see more of this amazing dog-tastic gallery!