Here you will discover some of the youngest female billionaires in the world. They range in age from 19 to 60. Some either inherited their families businesses or made their fortunes on their own. Either way it is remarkable how far these young women have gotten. Read on to find out how.
Tory Burch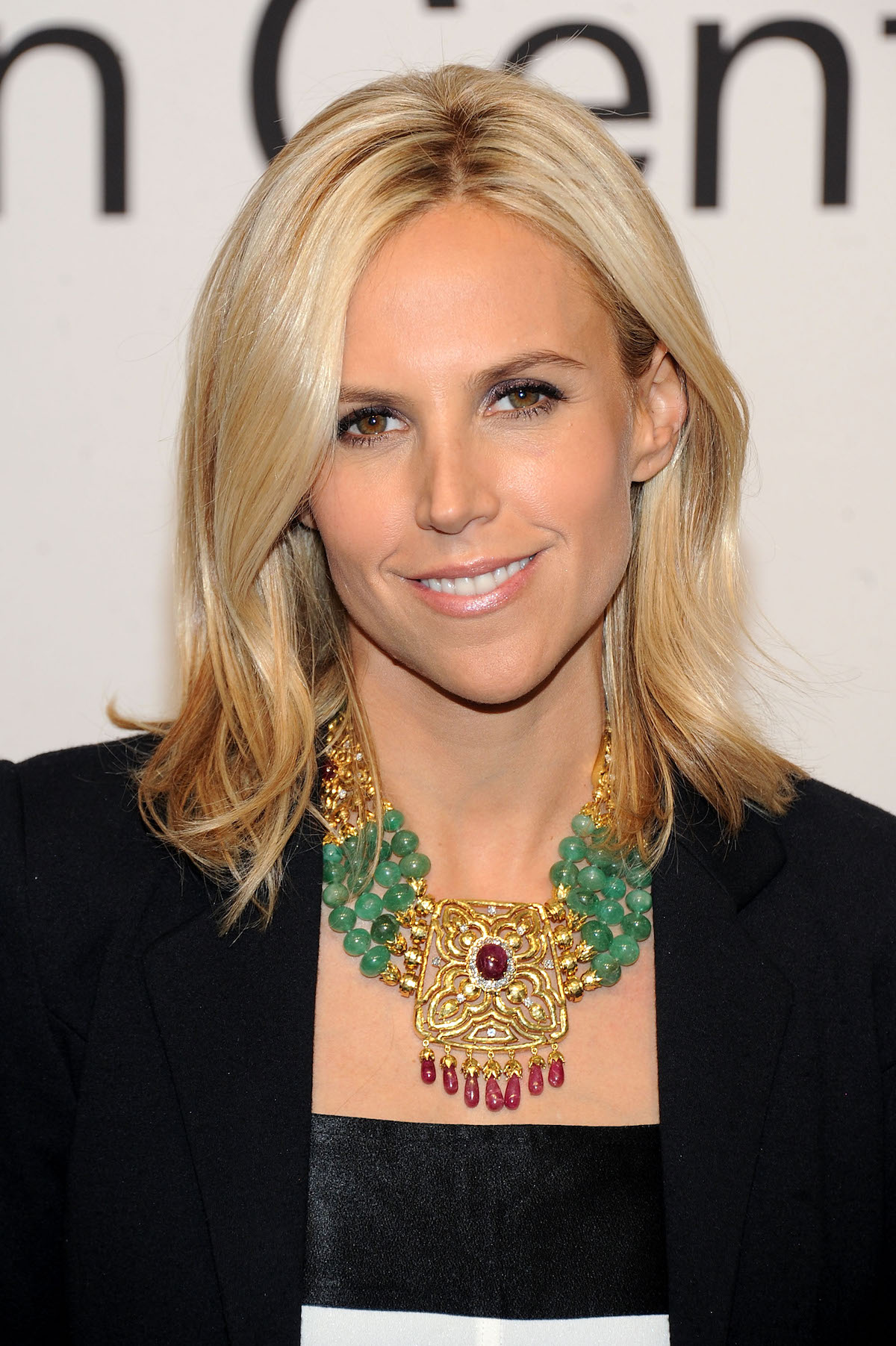 Tory Burch, 50, is a fashion designer, philanthropist, and businesswoman and is the CEO, chairman, and designer of Tory Burch LLC. She has a net worth of $1 billion. Forbes named her one of the most powerful women in 2015. She majored in art history at the University of Pennsylvania.
Hit next for more of the world's richest women!
Anna Anissimova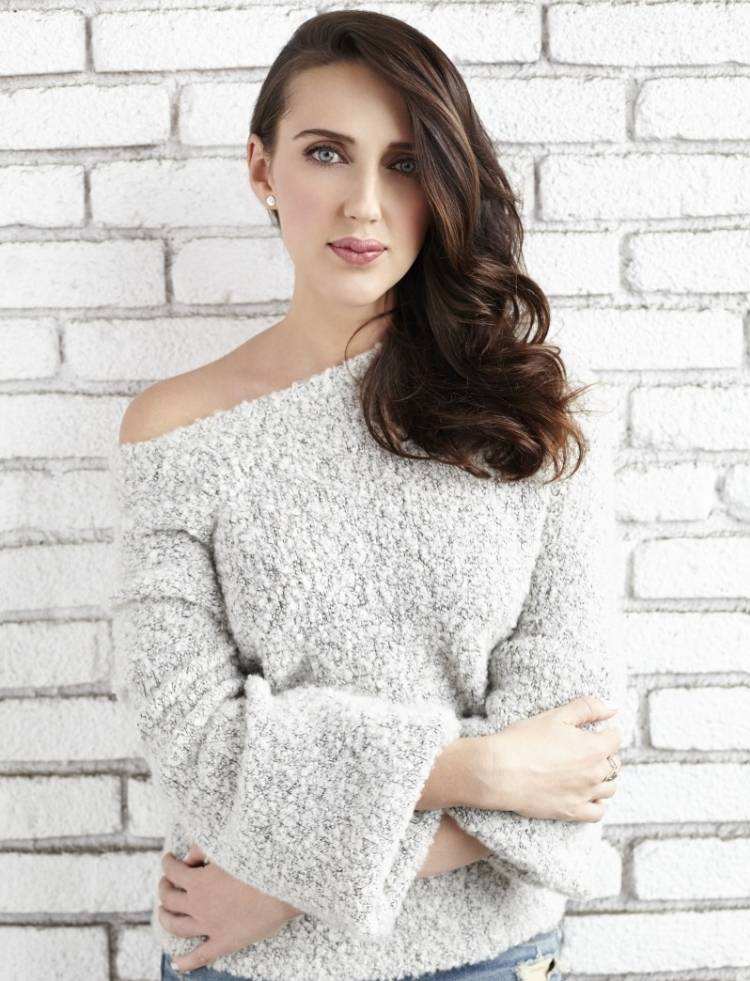 Anna Anissimova is popularly know as the Russian Paris Hilton. With a net worth of $2 billion, she is Married to Peter Schafer, a film producer and has also done some modeling, acting and real estate ventures. Her father, who built his fortune by trading metal, sent Anna to America for safety when her sister was killed by the Russian Mob.
Elizabeth Holmes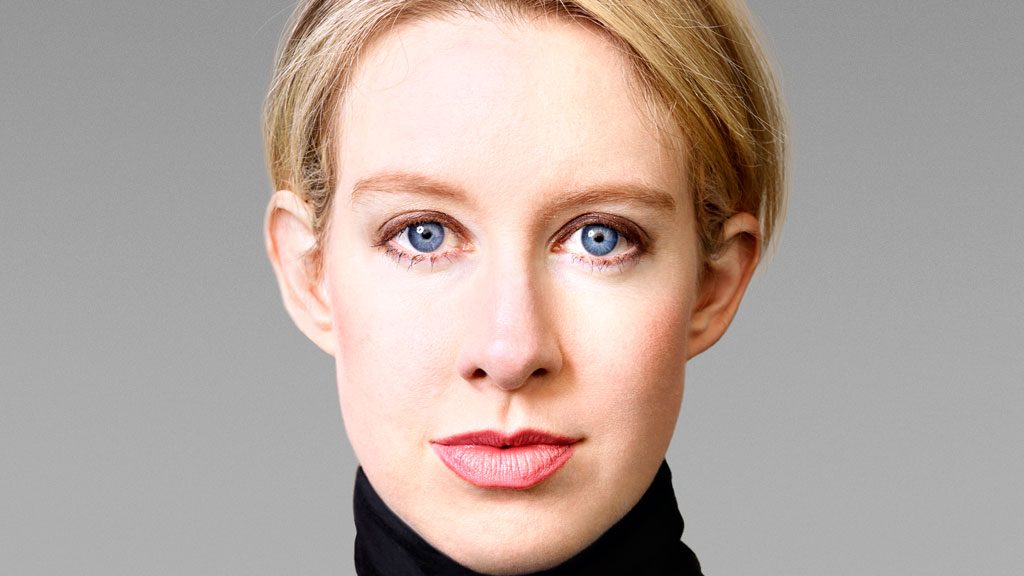 Elizabeth Holmes dropped out of Stanford to start a blood testing company called Theranos when she was only 19. At the age of 32, her worth was at one point $4.5 billion. She used the money for her education to fund her company and made headlines as a wealthy, self-made woman. However in recent years, she and her company have come under fire for their testing methods and her company went from an estimated value of $9 billion to a mere $800 million. Although owing 50% stake in the company, once she paid back her investors, her net worth dropped to $0 in 2016 according to Forbes.
Laurene Powell Jobs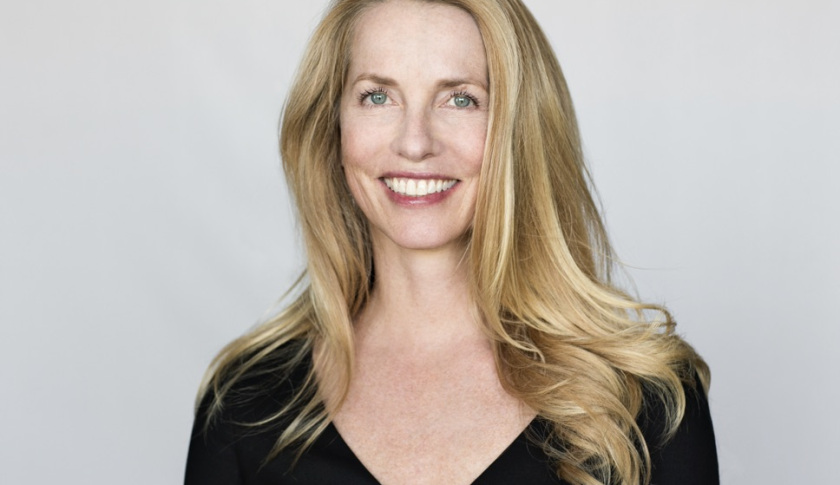 Laurene Powell, was married to the the late Steve Jobs. At 51, her net worth is a staggering $20.4 billion. She studied at the University of Pennsylvania Wharton School, where she received a bachelor's degree in Art and Science. From there, she went on to get her MBA from the Stanford Graduate School of Business. She is the founder and president of Emerson Collective, an organization that supports social entrepreneurs who are committed to the ideal that everyone ought to have the chance to live to their full potential.
Jane Lauder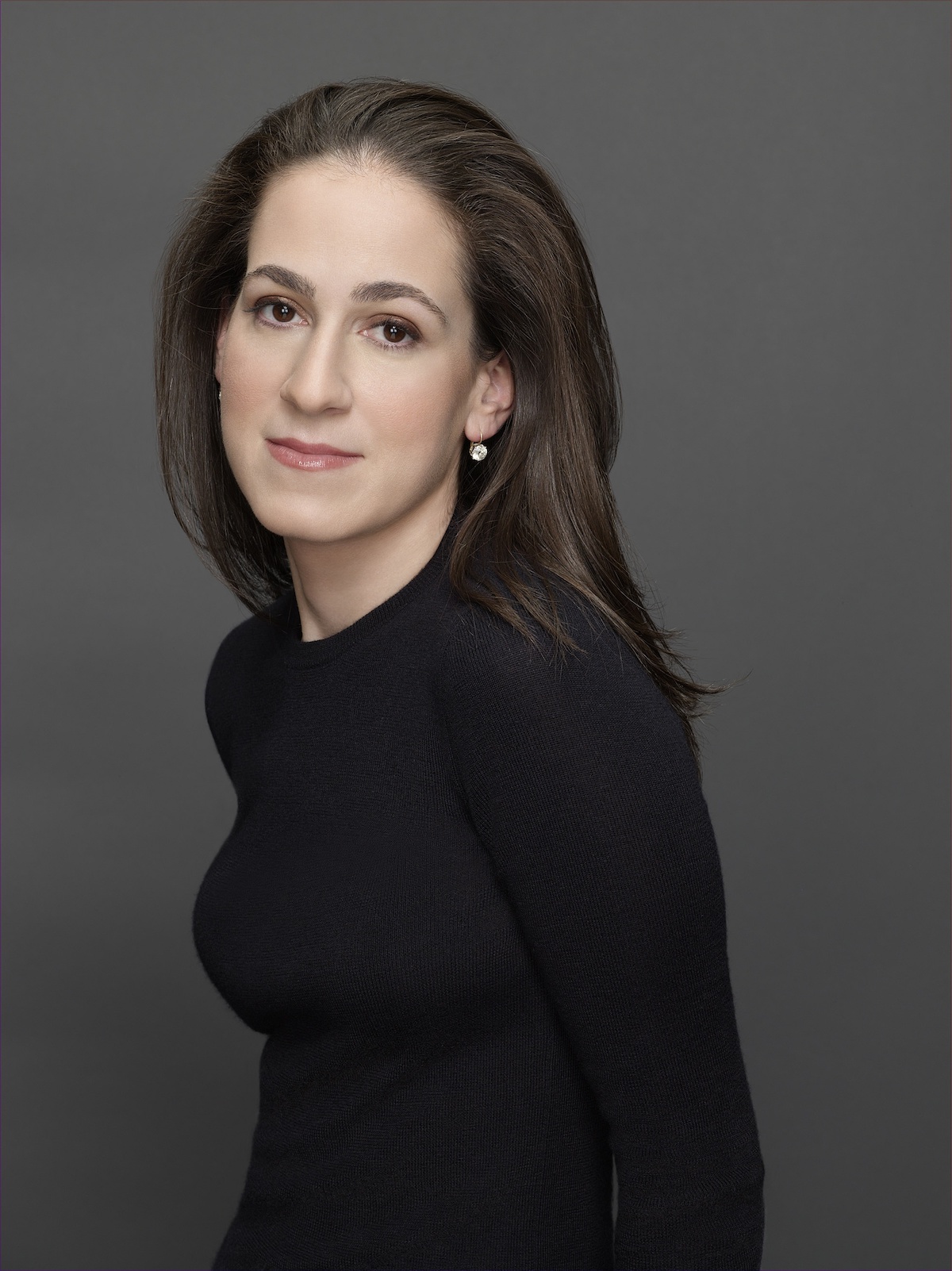 At age 43, Jane Lauder has a net worth of $1.1 billion, and is the granddaughter of Estée Lauder, the founder of one of the most successful cosmetics companies in history. She graduated Stanford and began her career managing Origins an all-natural make-up company before becoming part of the board of directors Estée Lauder.
Katharina Andersen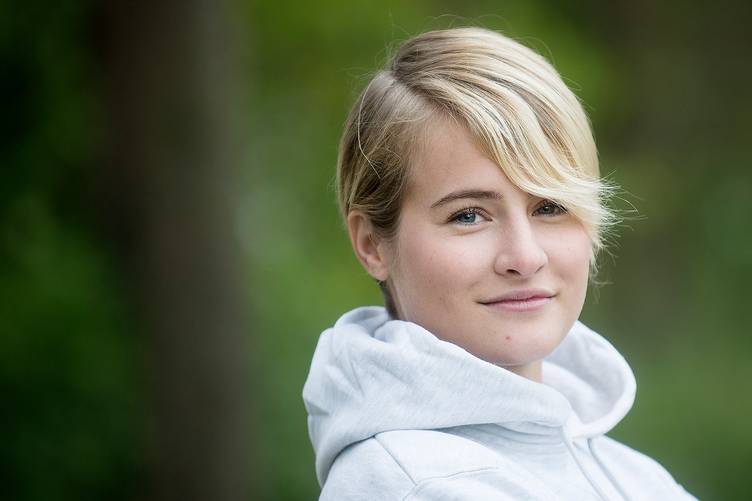 Katharina Andersen at the age of 21 has a net worth of $1.25 billion, making her the second-youngest billionaire in the world. She holds 42% of the family business in her name, an investment company named Ferd. They are a major player in the tobacco industry, and sold for $480 million.
Alannah Weston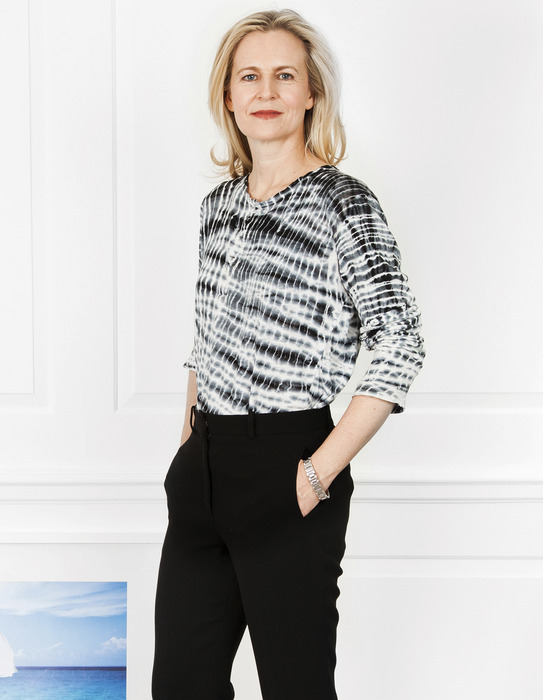 Alannah Weston's family fortune was built through a chain of bakeries and supermarkets and is the second-wealthiest in Canada. Her net worth is $7.9 billion. She was the creative director for Selfridges before she moved up to be the deputy chairman of the Selfridges Group.
Delphine Arnault Gancia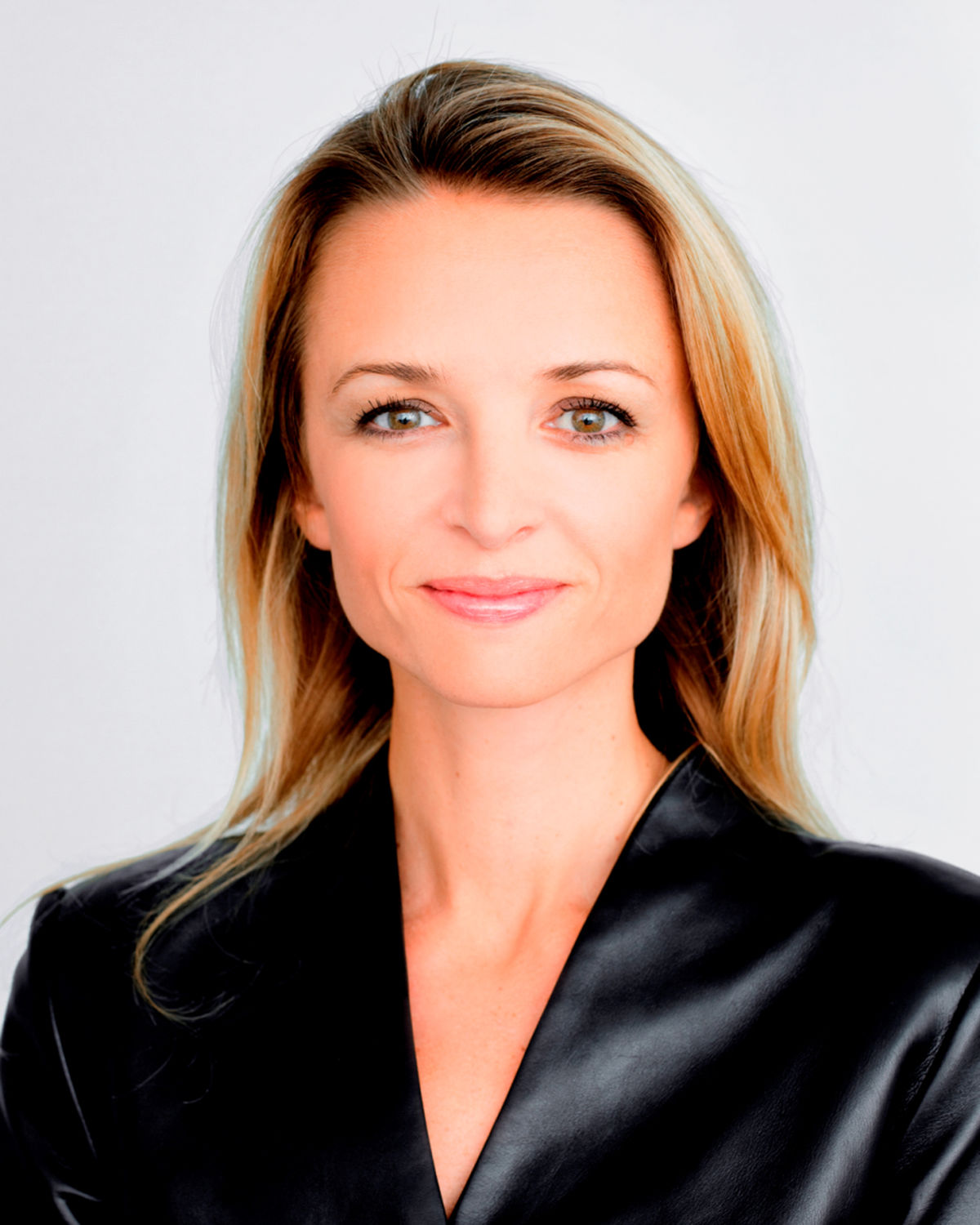 Delphine Arnault Gancia is the daughter of the vice president and director of Louis Vuitton. She attended the London School of Economics where she obtained her business degree. Delphine started working with the family business in 2000 and currently has a seat on the board of directors. Her net worth is a staggering $26 billion.
Anna Getty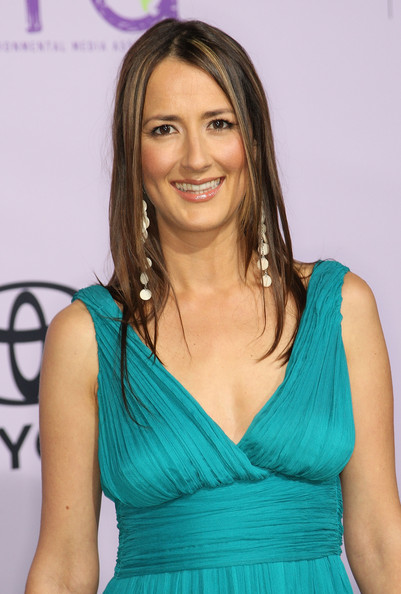 Anna Getty is the great-granddaughter of Paul Getty, the man who founded Getty Oil Company. Before starting in the Getty business, she was a yoga instructor and actress. She also runs some nonprofit organizations that promote health and well-being and produces her own line of Eco-Friendly health products. Her net worth is an estimated $2.4 billion.
Ivanka Trump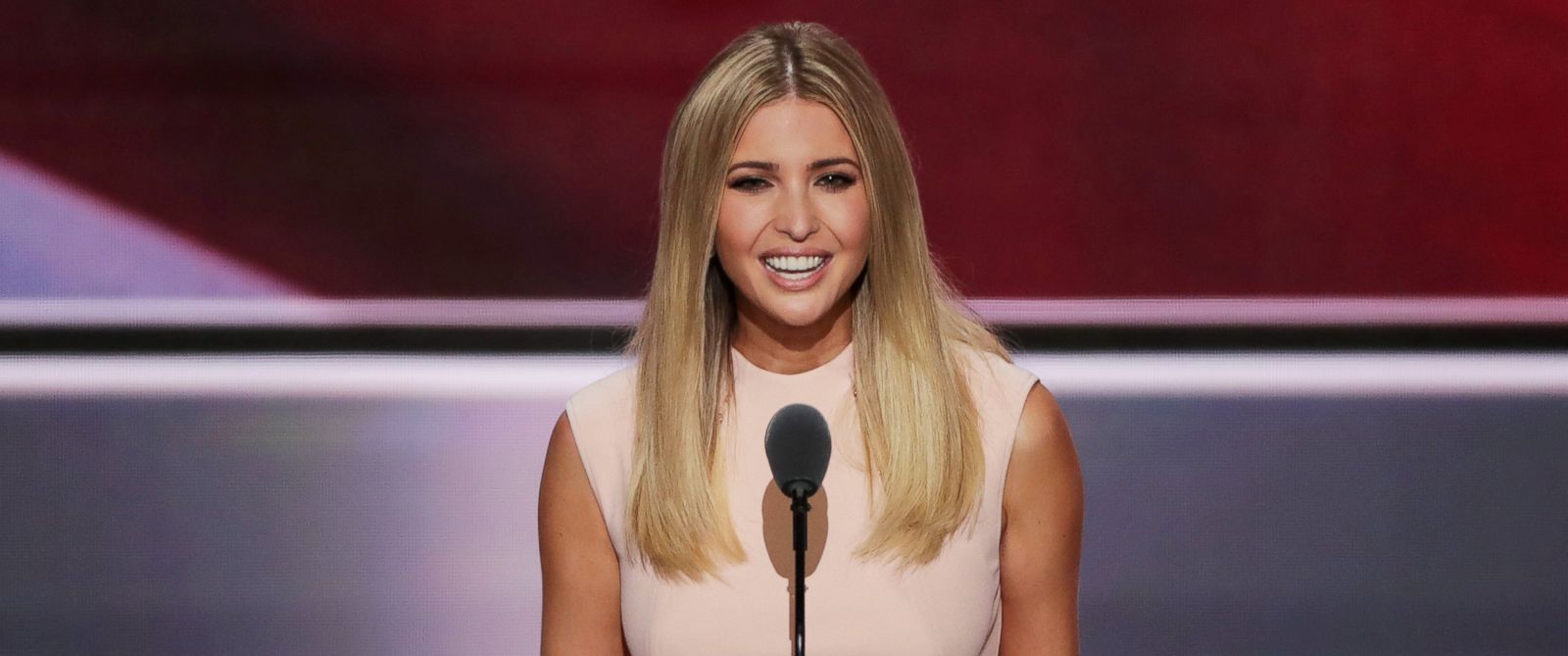 Ivanka Trump, daughter of the president, Donald Trump, is worth $3 billion thanks to the help of her father. She graduated from Wharton School of Business, summa cum laude and she also appeared on "The Apprentice," where she managed a few teams. Ivanka was one of Trump's key advisors in his 2016 Election Campaign and is currently the Executive Vice President of Development & Acquisitions at the Trump Organization.
Perenna Kei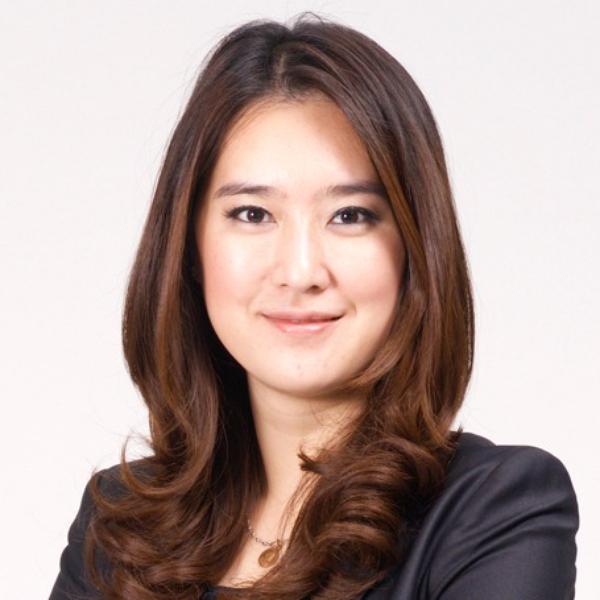 Perenna Kei, 24, attending the University of London where she earned her bachelor's degree in economics and finance, who's net worth is estimated at $1.3 billion. Through companies located in Guernsey and the Cayman Islands, she holds 85% stake in Logan Property Holding. Although she has a family trust, majority of her earnings are made selling high-end real estate in Shenzhen through her property company.
Sandra Ortega Mera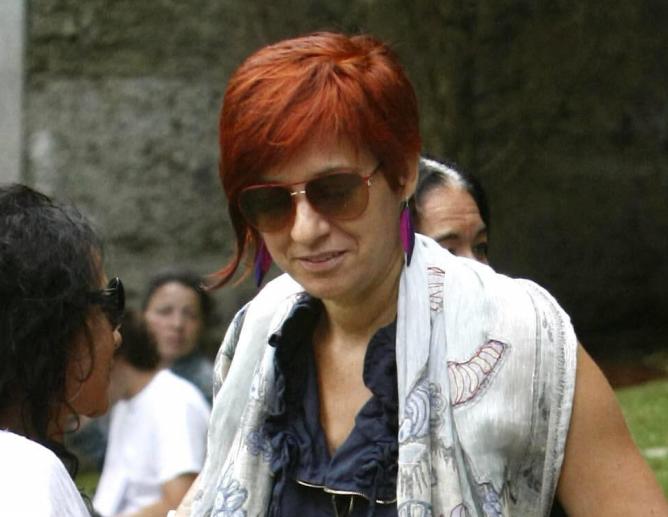 Sandra Mera, is the fourth richest person in the world with an estimated worth of $6.7 billion. The 47 year old inherited her fortune as well as 89% holdings in her company, named Rosp Corunna upon the passing of her mother, Rosalía. She also holds a stake in her father, Amancio Ortega Gaona's company, Inditex, a clothing company in Spain.
Shari Arison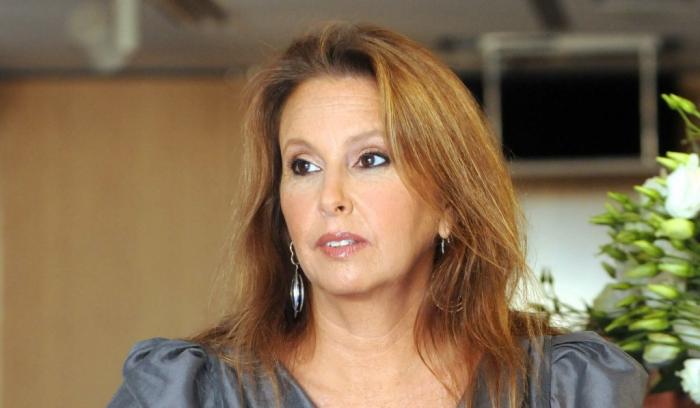 Shari Arison is considered to be the wealthiest woman in Israel. She inherited her wealth from her father's cruise line business, Carnival Corp. She invests largely in companies who aim to protect the environment, all the while giving back to nonprofit research organizations in education and health. Her net worth is $3.9 billion.
Charlotte Söderström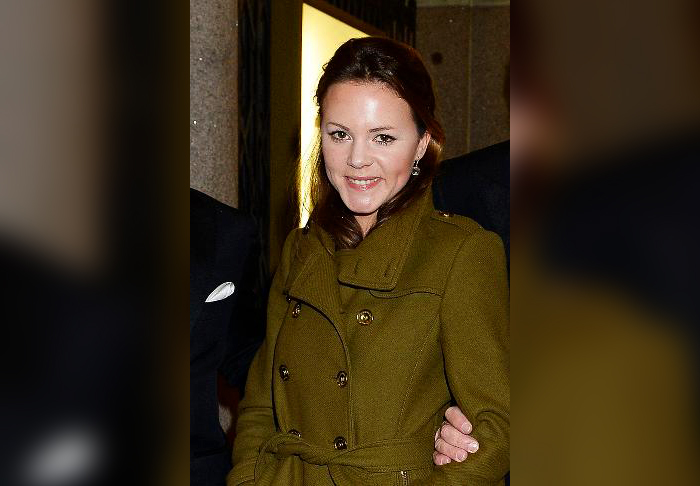 Charlotte Söderström inherited her wealth from the business her grandfather founded in 1947, retail giant H&M and boasts a net worth of $2.2 billion. Her father currently sits as chairman of H&M and is the wealthiest person in Sweden. At the age of 40 she works on H&M sponsorships and she runs a stud farm.
Josie Ho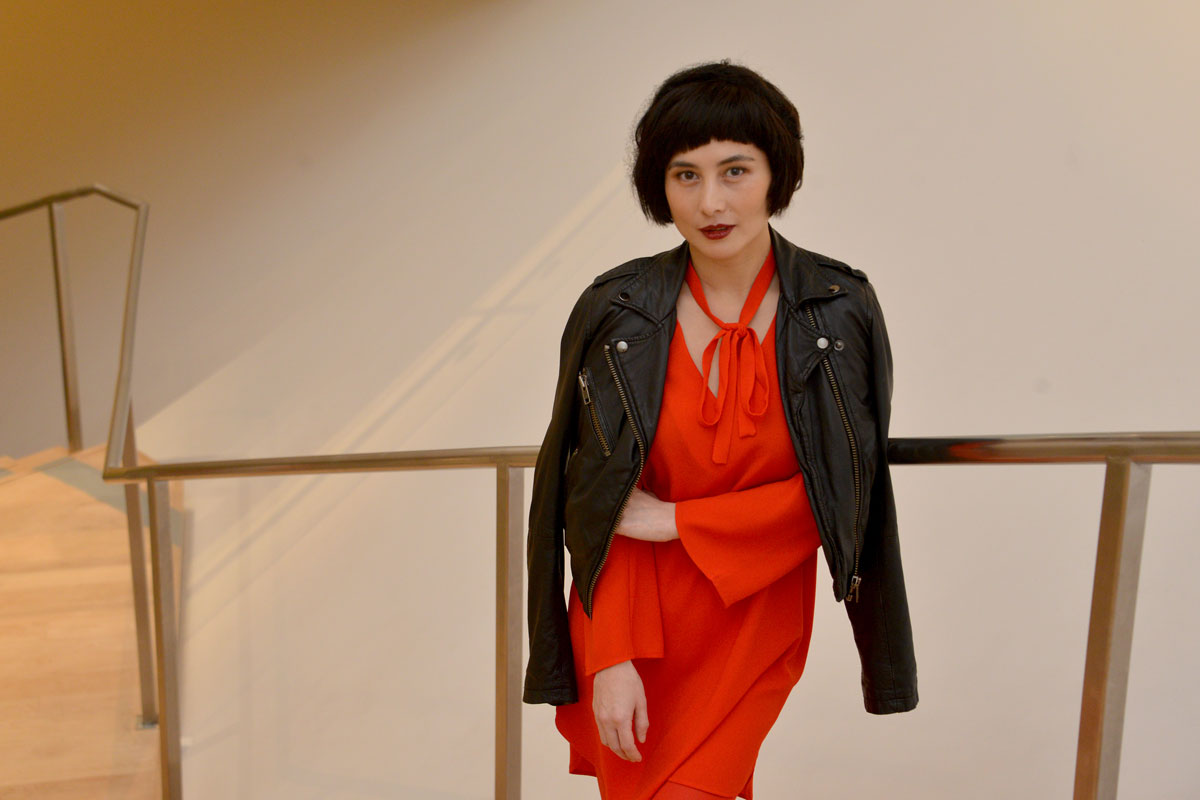 Josie Ho, who's father Stanley Ho, was known as "The King of Gambling" and was the owner of many casinos in Macau. Her net worth is worth is an estimated $7 billion. Josie went on to become a singer and actor. Some roles had her even starring as a prostitute. Although this upset her father, he never cut her off from the family fortune.
Georgina Bloomberg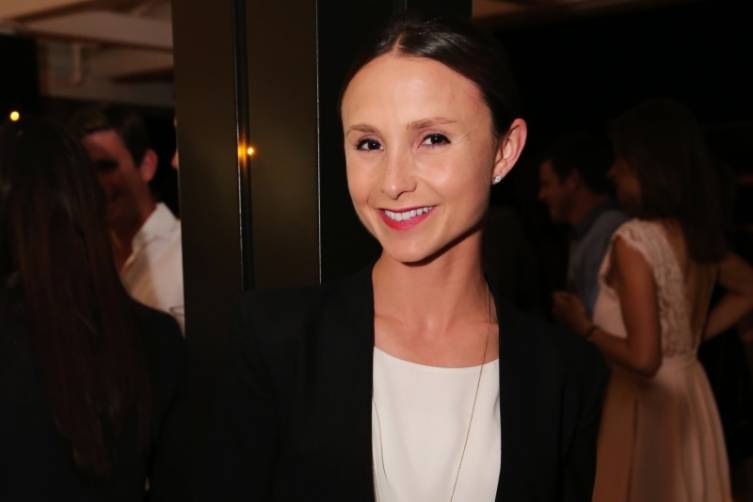 Georgina Bloomberg is the daughter of Michael Bloomberg, the former mayor of New York City and has a net worth of $11.5 billion. At a young age she became interested in horses and got into riding. She went on to make a career and is sponsored by Ariat International. She also participates in many philanthropic activities on the side.
Yvonne Bauer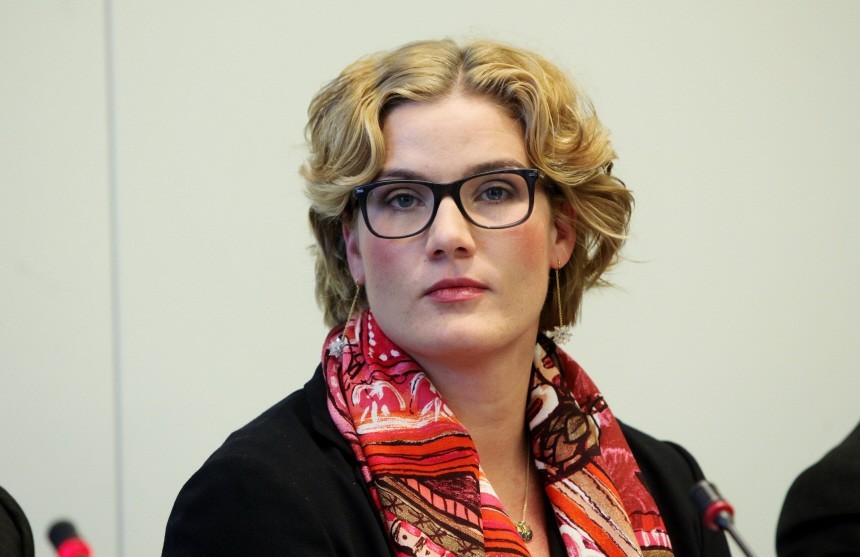 38-year-old Yvonne Bauer who's net worth is $2.4 billion, is the fifth generation in her family to run the family business, Bauer Media, which was founded in 1875. The company is made up of 600 magazines, 400 digital productions, and 50 radio and television stations across the world.
Vanisha Mittal Bhatia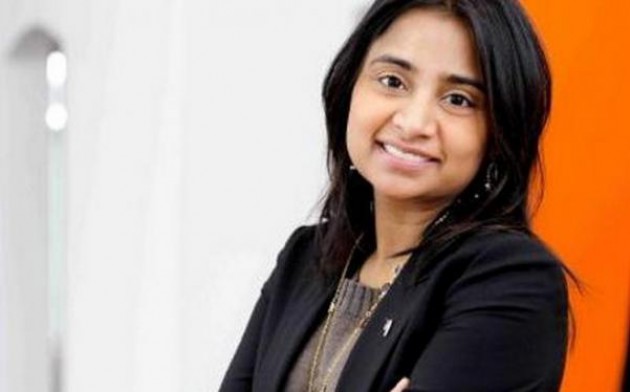 Vanisha Mittal Bhatia is part of the wealthiest families is India. Her father, Lakshmi N. Mittal is the CEO and chairman of a steelmaking company called ArcelorMittal. She stands to inherit 34% of equity in the company.
Tatiana Casiraghi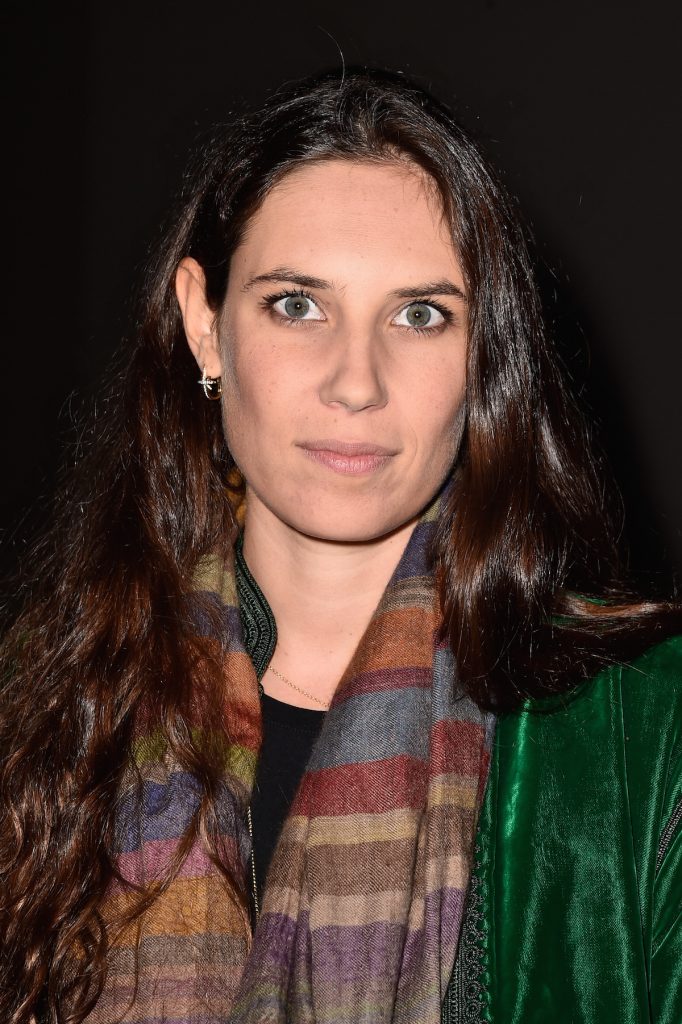 Tatiana Casiraghi inherited her wealth from her family's Colombian brewery business. She then married Andrea Casiraghi the eldest son to The Prince of Hanover and is second in line to the throne in Monaco. She has a net worth of $2.4 billion at the age of 32.
Lee Boo-Jin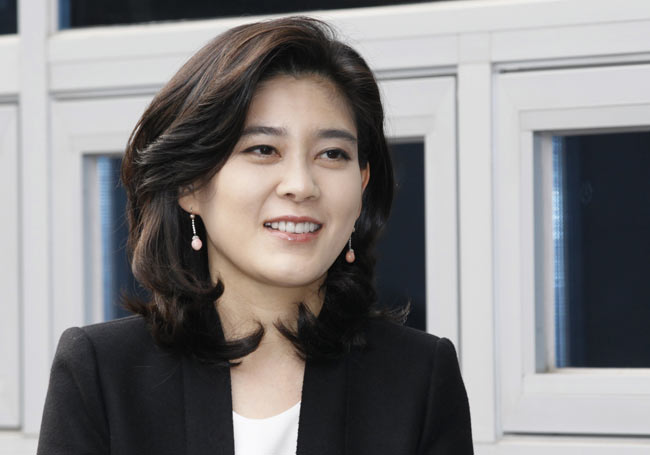 Lee Boo-Jin is considered the richest woman in South Korea, with a net worth of $1.9 billion. She runs an upscale hotel chain called Hotel Shilla and is the daughter of Lee Kun-Hee, the owner of Samsung. She stands to inherit the business alongside her siblings.
Dona Bertarelli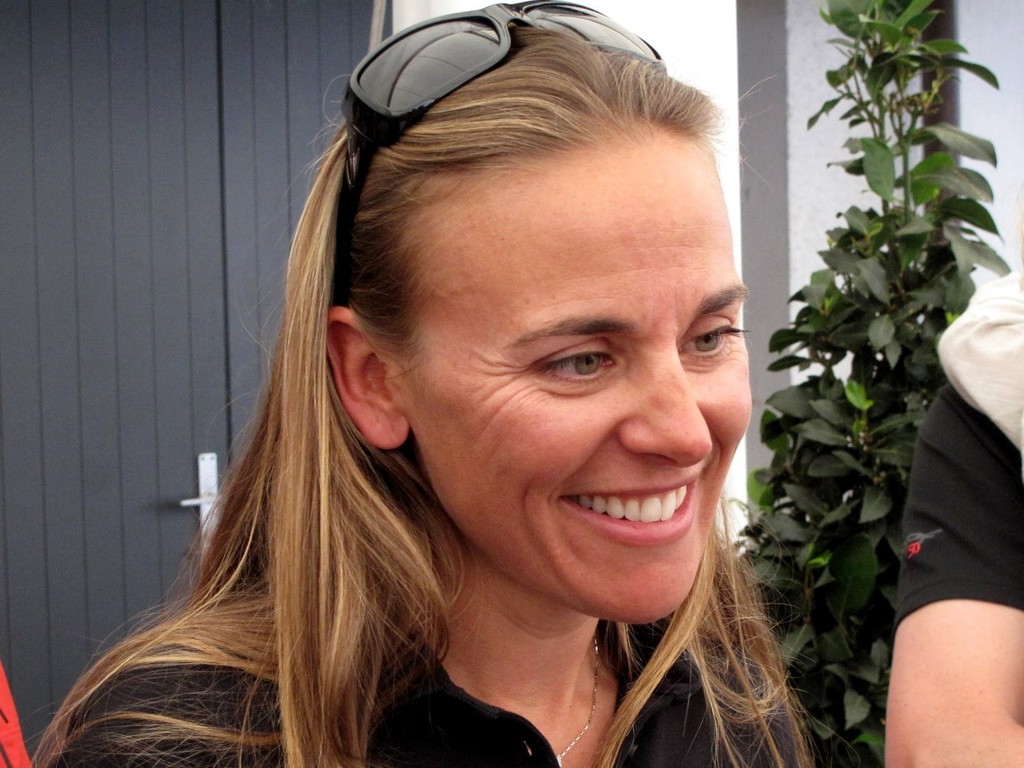 Donna Bertorelli has a net worth of $4.5 billion at the age of 48. The Swiss billionaire inherited her fortune from her family. But she didn't just sit back and watch the money pile up, she was the director of public and personal affairs for the company. What's the company sold, she started a business of her own and decided to sell around the world becoming the fastest woman to do so in 2016.
Gong Haiyan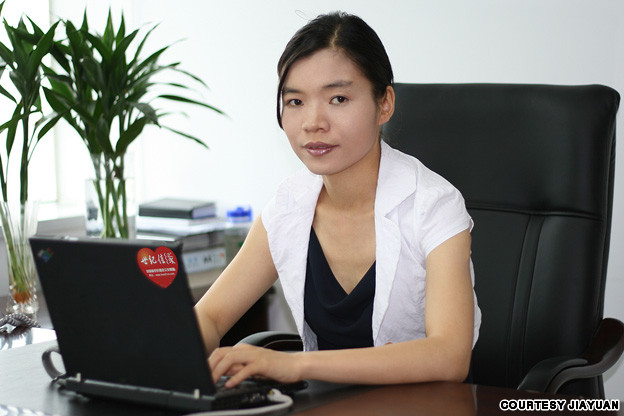 Gong Haiyan displayed her entrepreneurial skills from an early age, being able to overcome any challenge that confronted her. As a young child, she was involved in a tractor accident that severely damaged her leg and face as a young child but this never slowed her down. She went on to launch an online dating service that became hugely successful. When her business was taken to NASDAQ, it was worth $77 million.
Abigail Johnson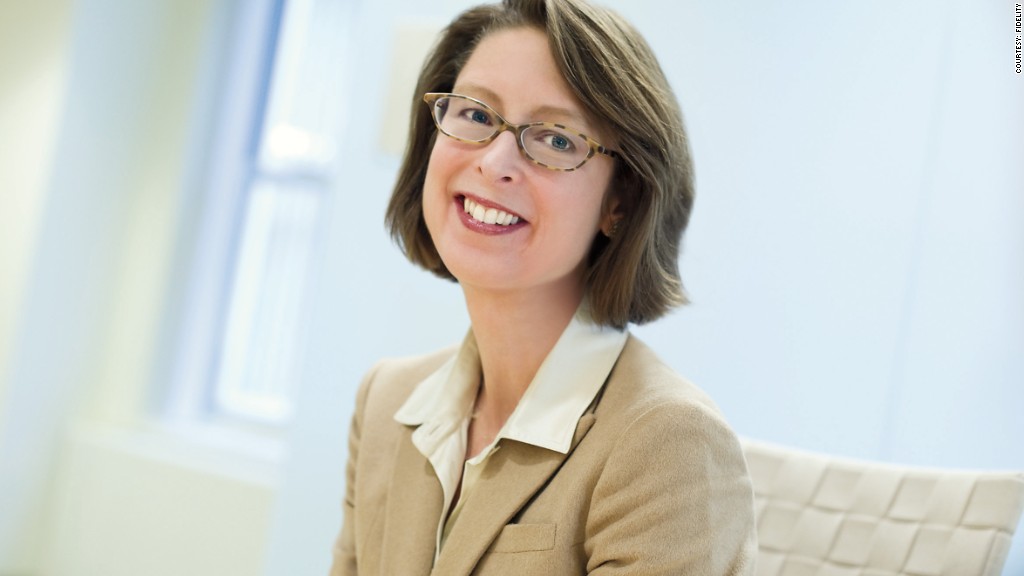 Abigail Johnson is one of the wealthiest women in the world with an estimated worth at $14 billion. In 2016 she was ranked the 16th most powerful woman in the world. At 54, she is the President and CEO of the US Investment firm Fidelity Investments which was founded by her grandfather and is also the chairman at fidelity international.
Susanne Klatten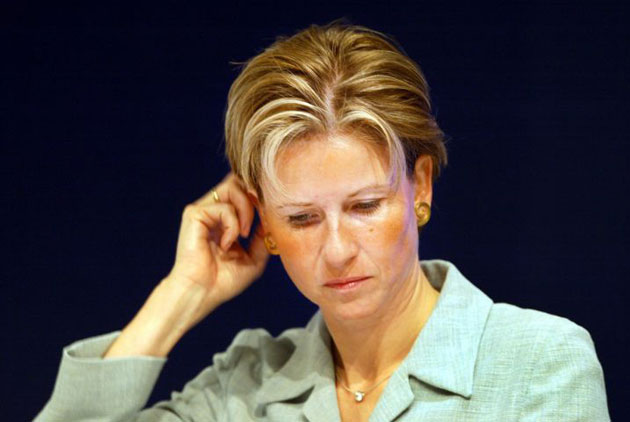 Susanne Klatten is the is the richest woman in Germany, who inherited BMW after her parents passed away. Owning 50% of the company alongside with her brother, she is 53 years old and her net worth $20.2 billion. She also inherited Atlanta AG, a pharmaceutical giant that she sold for $6 billion.
Julia Oetker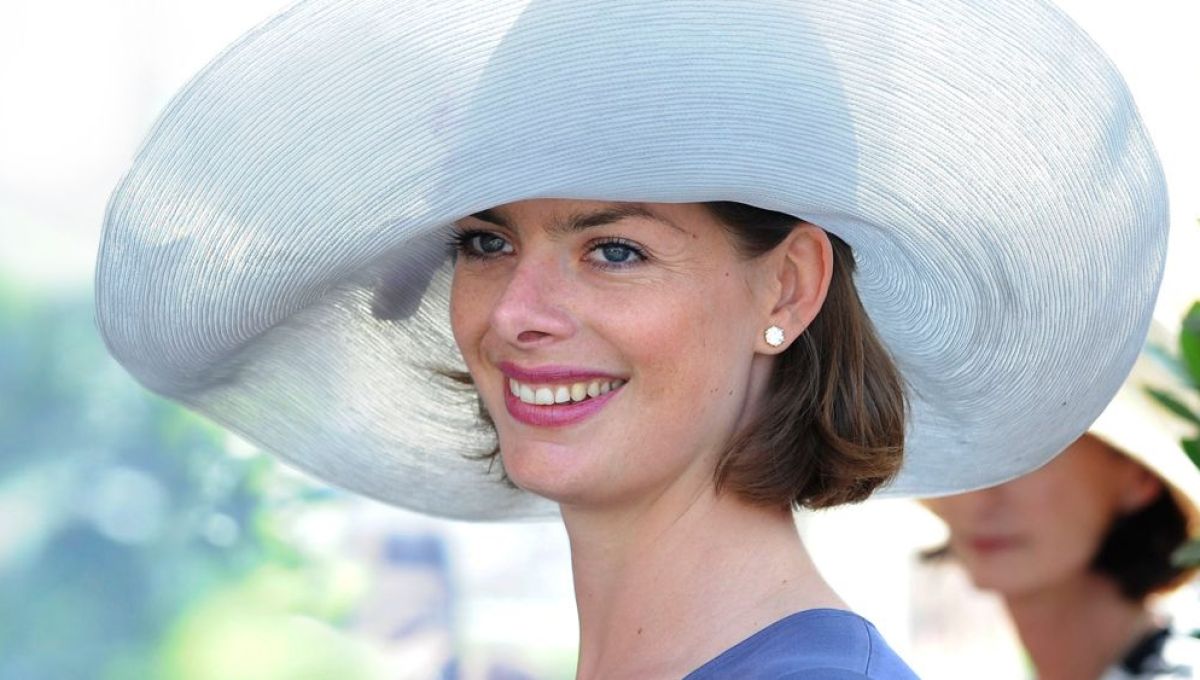 Julia Oetker and her seven siblings inherited quite the family empire, with the passing of their father, Rudolph-August Oetker former Nazi SS officer. The siblings each control 12.5% of Dr. August Oetker KG, a holding company based out of Bielefeld, Germany that now employs 26,000 people and earns $15 billion annually. At 37 years old Julia has a net worth of $2.1 billion and is the 66th richest person in Germany.
Sheryl Sandberg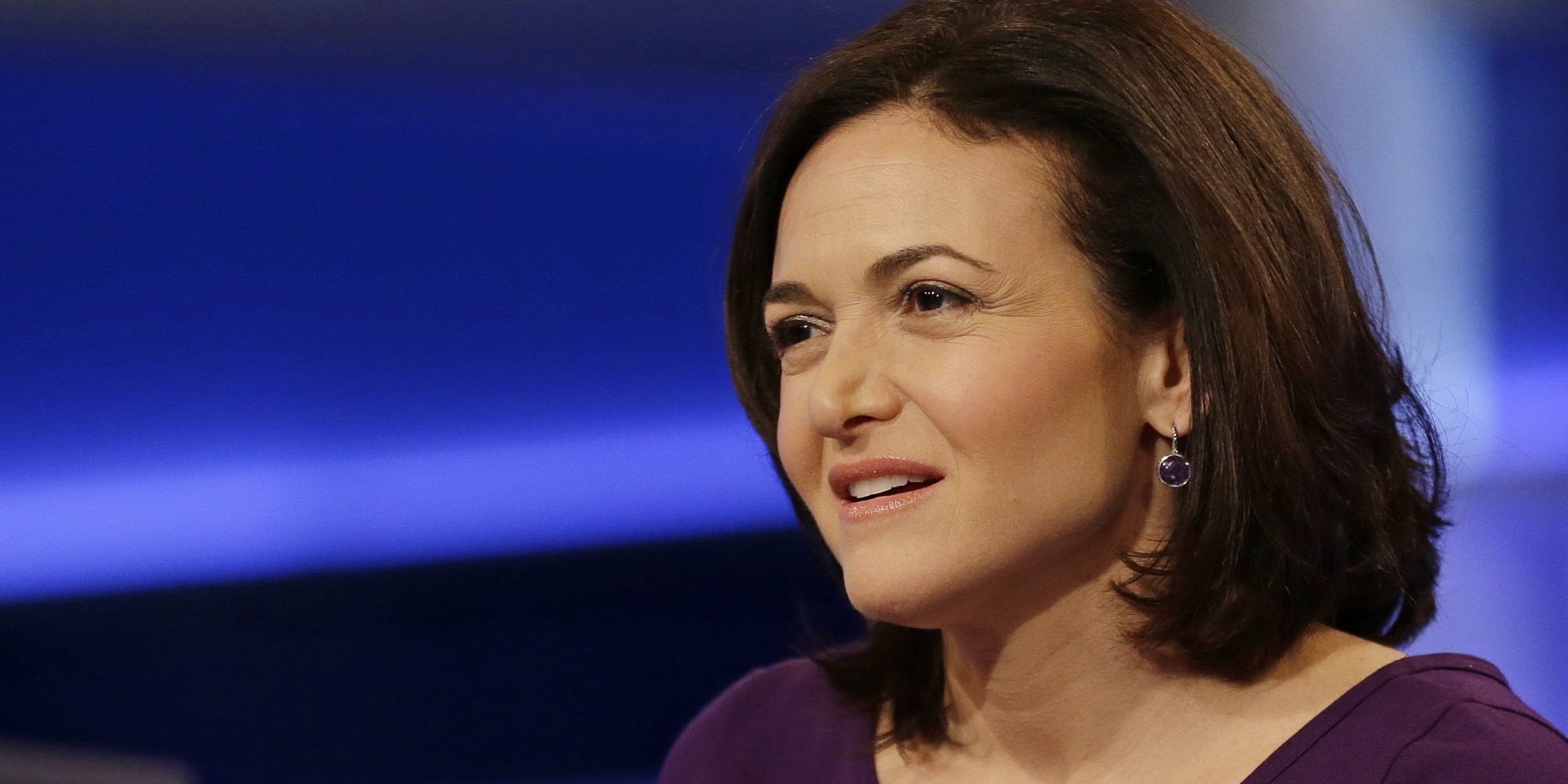 Sheryl Sandberg, 46, is the Chief Operating Officer at Facebook as well as the founder of leanin.org. Her net worth of $1.31 billion. Prior to joining Facebook, she was the vice president of Global Online Sales and Operations at Google. In 2012, she was named one of the most influential people by Time.
Chu Lam Yiu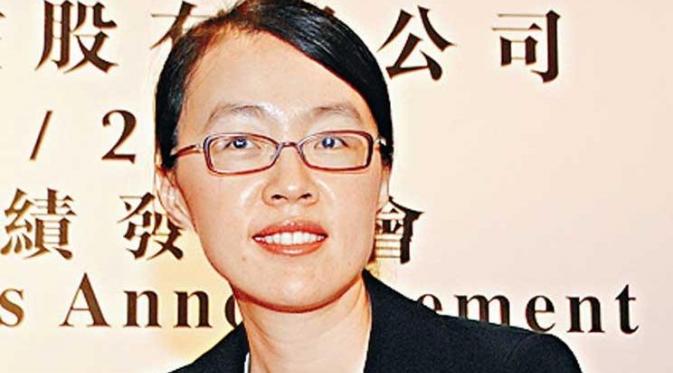 Chu Lam Yiu founded her own company in Hong Kong popular for selling flavoring product for food, beverage, fragrances and cosmetics. When she took her company public, the estimated net worth was $2.8 billion and growing. Only in her 40s, she has already achieved a remarkable success.
Denise Coates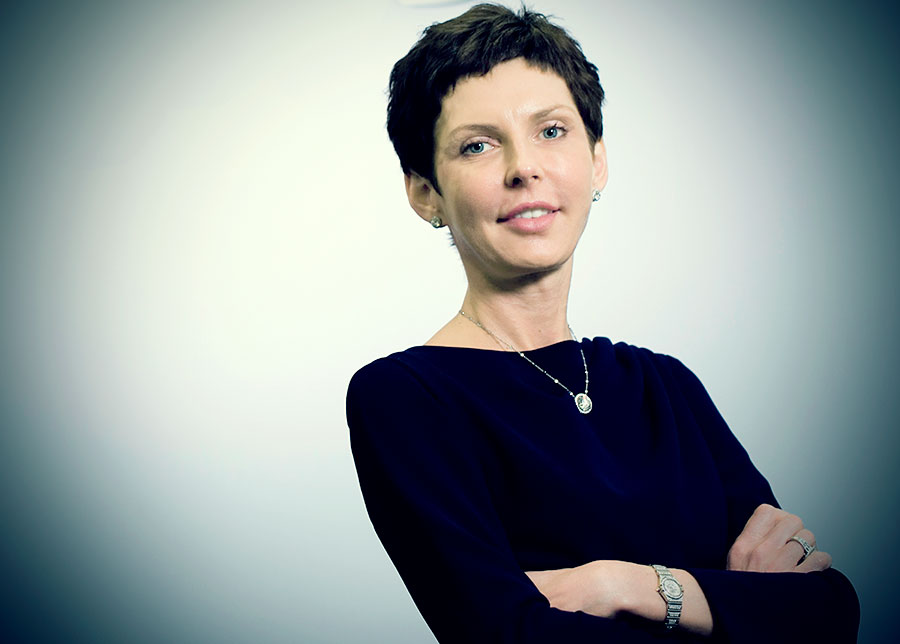 Denise Coates is the 14th richest person in the UK and boasts a net worth of $3.8 billion. She founded the mega online gambling company Bet365 which she is also the joint CEO with her brother. She grew up around betting shops and saw the opportunity to take it online with the boom of the internet. Her company is now one of the largest online gambling companies in the world.
Magdalena Martullo-Blocher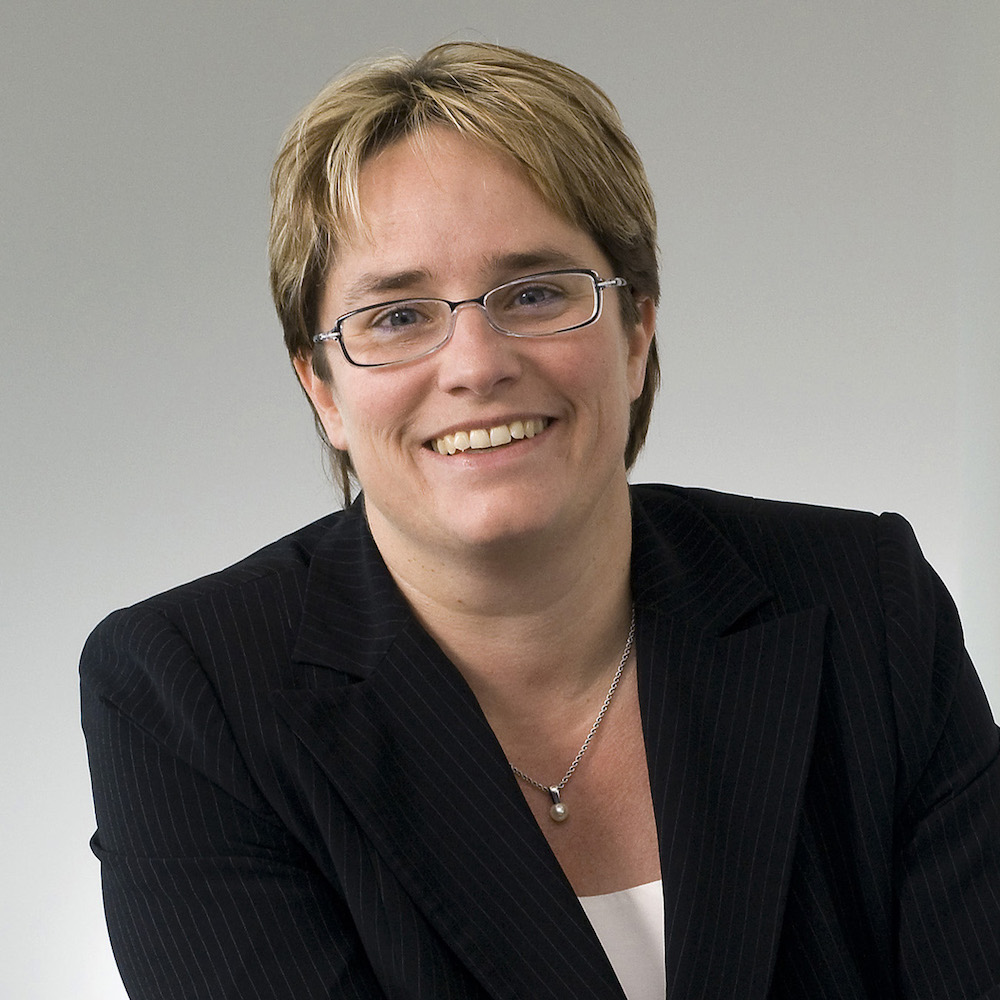 In 2004, Magdalena replaced her father on the federal council of the government of Switzerland. Prior to this, she was in top management for Johnson & Johnson. She is currently the 8th most wealthiest person in Switzerland with a net worth of $3.7 billion.
Lynsi Torres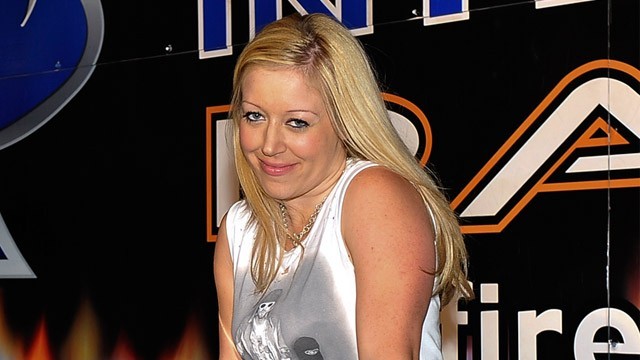 Lynsi Torres the 33 year old heiress of In-Out-Burger and her worth is $1.1 billion. Not only is she the owner of the fast food chain, she is also the president. She is the second youngest billionaire in the United States.
Serra Sabanci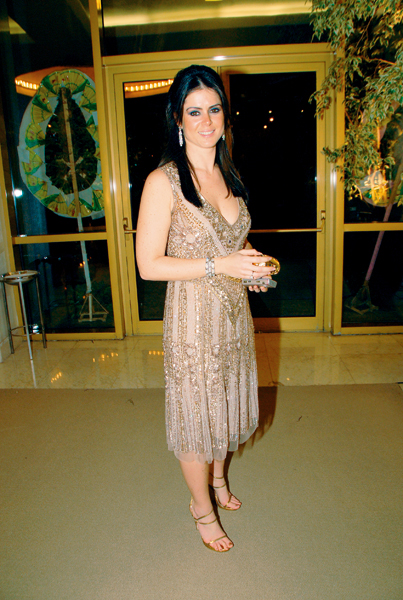 Serra Sabanci is a board member and shareholder of Turkey's largest industrial and financial conglomerate, Sabanci Holding. At 41, her net worth $1.1 billion and she is noted as being the the 28th richest person in Turkey. She graduated from the University of Portsmouth and went on to graduate
with honours from the Department of Economics of Istanbul Bilgi University.
Lee Seo-Hyun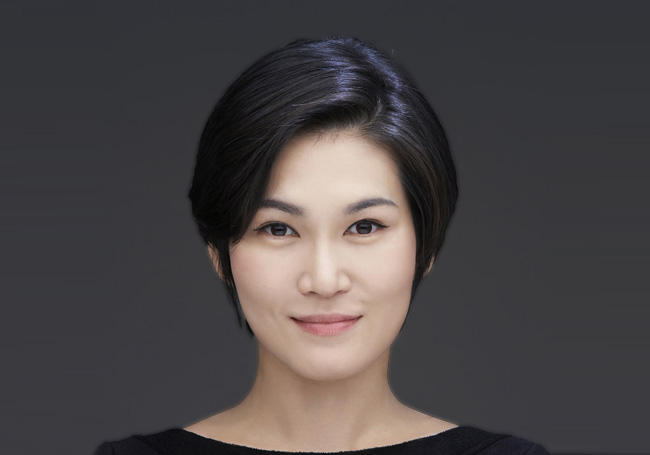 Korean businesswoman, 41 year old Lee Seo-Hyun has an estimated net worth of $1.3 billion and is the president of Cheil Industries, a textile manufacturer. She turned the company around by expanding it into fashion business and chemicals. She acquired most of her fortune from Samsung where her father is the Chairman. She is now considered the wealthiest person in South Korea.
Tamara Ecclestone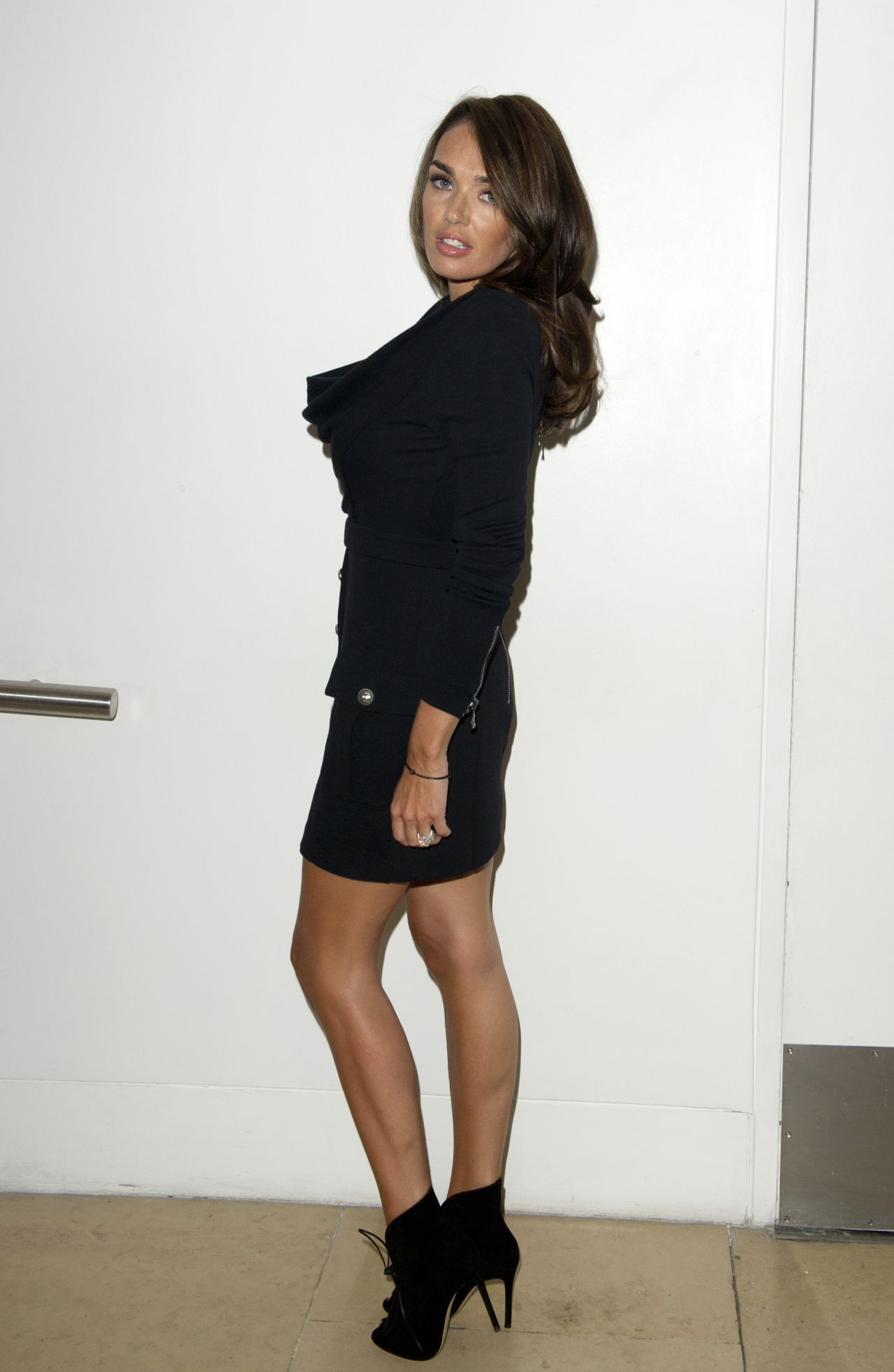 British model, socialite and television personality Tamara Ecclestone is a 32 year old heiress who's net worth $3.6 billion. Her father, Bernie Ecclestone, is a billionaire who is the chief executive of the Formula One Group. She was the presenter for Sky Sports Italia and has been involved in other racing productions. In 2013, her ex-fiance had attempted to blackmail her for £200,000 so that he would not selling her "intimate secrets" to the press.
Petra Stunt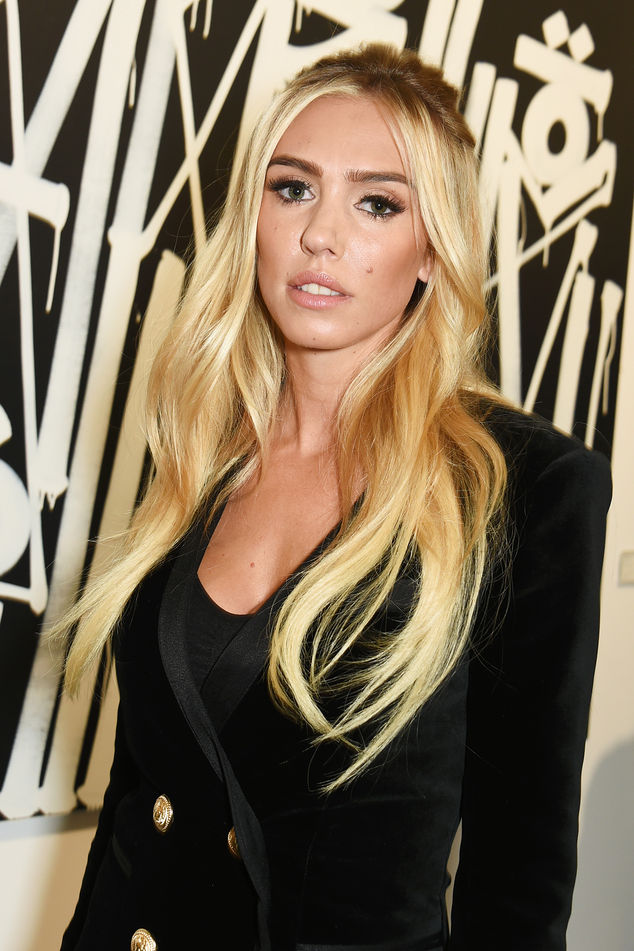 British-born heiress, model, fashion designer and socialite Petra Stunt is the other daughter of billionaire Bernie Ecclestone. Like her sister Tamara, she is also a socialite and model, as well as a fashion designer. In 2011, she married billionaire businessman James Stunt and their wedding allegedly cost close to £12 million. The couple made headlines for buying the former mansion of producer Aaron Spelling and then listing it for $200 million. Like her sister, Petra also had bad luck with some rather shady characters. In 2014 she was conned out of £1.6 million by the person she had hired to help renovate the mansion.
Holly Branson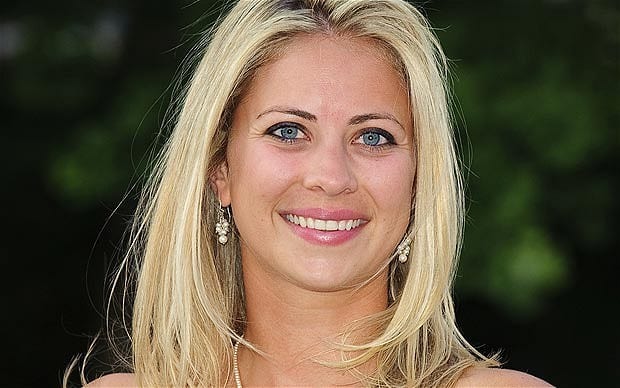 Holly Branson, 26, had completed five years of study to qualify as a junior doctor in neurology and was about to enter her second year of hospital training, when she decided to abandoned her medical career to join in her father, Sir Richard Branson's business empire. Instead of just inheriting her father's empire she decided to take up an internship at the firm. Her net worth is $3.8 billion. Aside from working at her father's business, she also travels around the world doing humanitarian work.
Dylan Lauren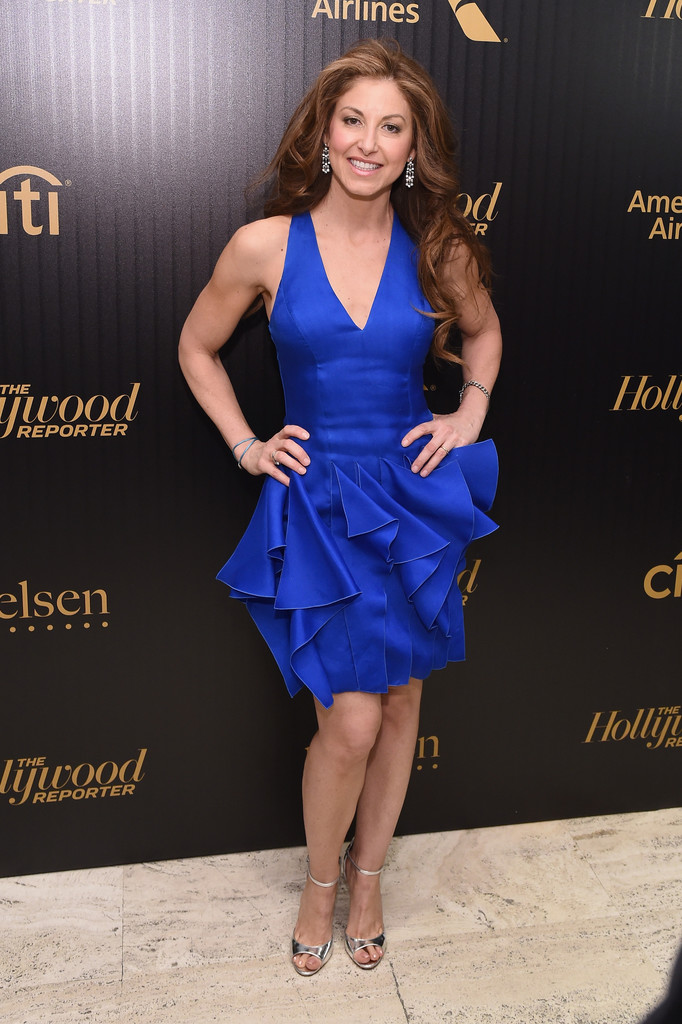 Dylan Lauren's net worth 4.7 billion and she is the daughter of famous fashion designer Ralph Lauren. She opened the largest candy shop in the world known as Dylan's Candy Bar. Although she decided to not follow in her father's footsteps, she did have him design her wedding gown.
Amanda Hearst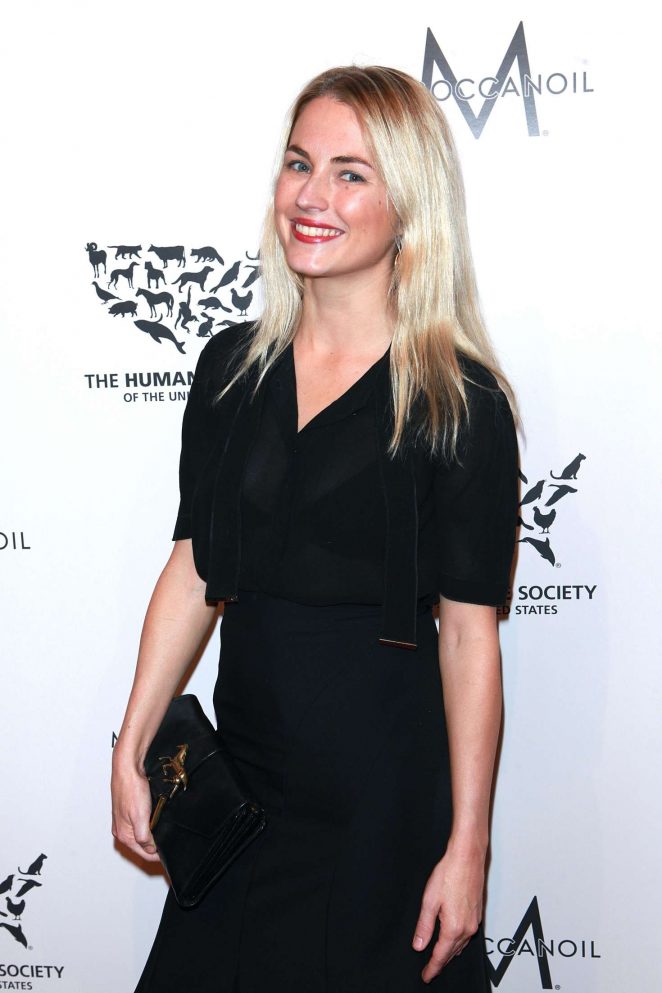 Amanda Hearst, the owner of the Hearst corporation has a net worth of a .7 billion. The company originally founded by her great grandfather is one of the largest diversified communications company in the world with interests in newspapers, magazines and television shows. She is a huge animal rights advocate and created the organization called Friends and fin which prevents miss treatment of puppies in puppy mills.
Maria Asuncion Aramburuzabala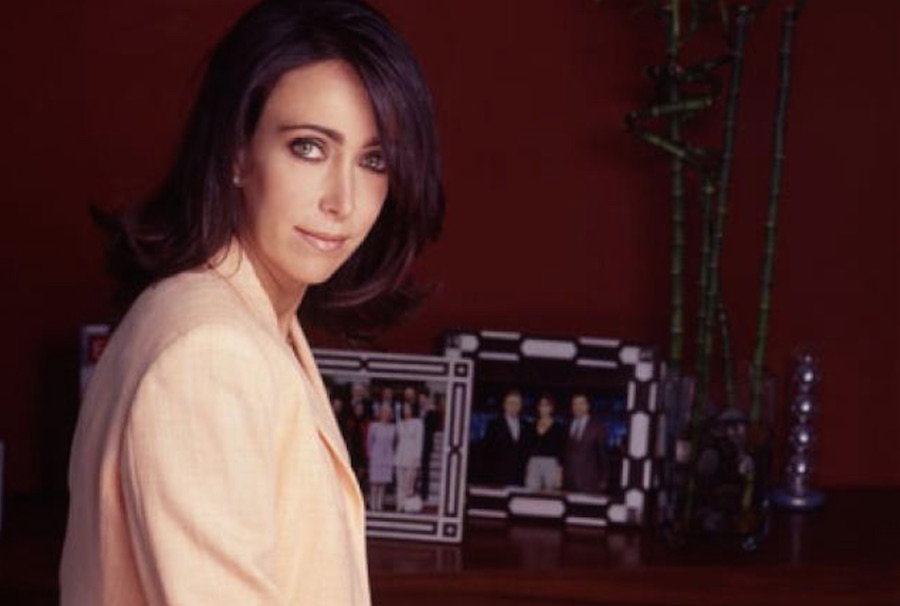 Maria Asunción Aramburuzabala inherited stake in her father's hugely successful beer company, Grupo Modelo. The company makes the widely popular Corona beer. Her grandfather cofounded the company back in 1925 and 50% of it was sold to the giant beverage company, Anheuser-Bush for an estimated $20.1 billion in 2013. Her current net worth is $5.5 billion.

Amy Wyss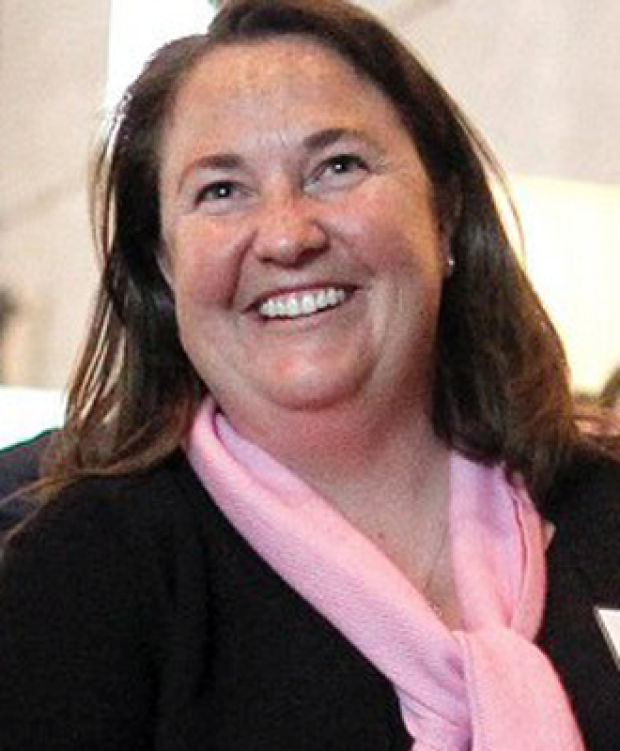 Amy Wyss is the Swiss daughter of billionaire Hansjorg Wyss, founder of the Wyss foundation. She is the heir to his fortune and also serves on the board of directors and trustees for several organizations and companies. She has dual citizenship with the US and Switzerland and her net worth is $1.8 billion.


Gina Rinehart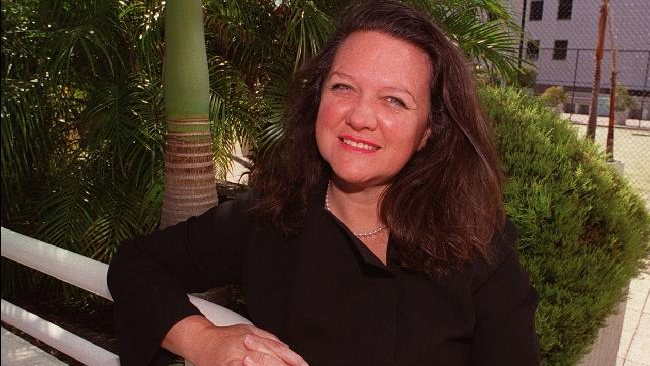 Gina Rinehart is the chairman of Hancock prospecting and has a net worth of $6.06 billion. The company was founded by her father, Lang Hancock and she inherited 76.6% stake in the company. It is an Australian mineral extraction and exploration company, with rights to some of the largest leases in Western Australia.

Yang Huiyan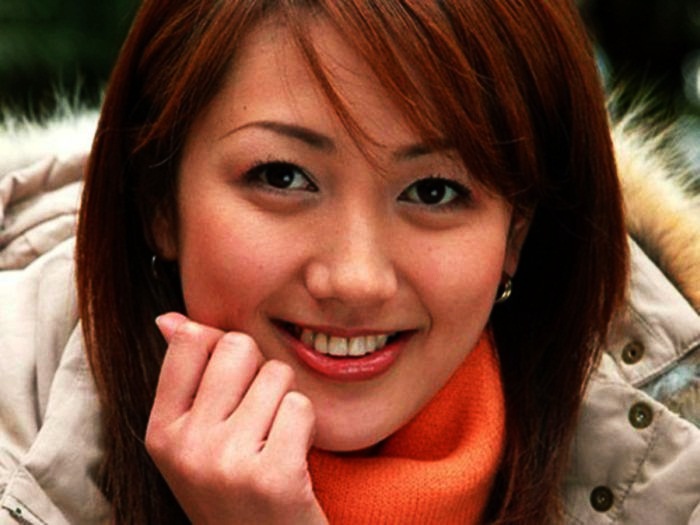 Yang Huiyan inherited her father's company called Country Garden Holdings. The company sold shares raising $410 million. She earned a bachelor's degree in marketing and logistics from Ohio State University and also works in real estate in Australia developing business. At the age of 33, her net worth is $4.7 billion.
Athena Onasis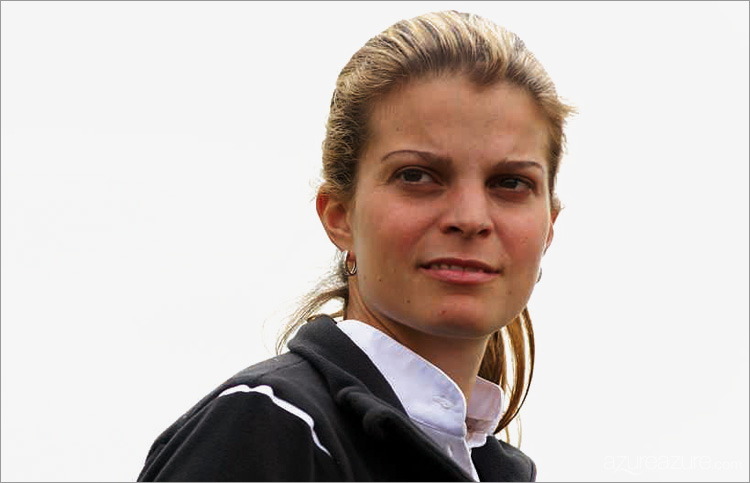 Athina Onassis is the last surviving descendant of Greek billionaire Aristotle Onassis. Her estimated worth at one point was approximately $5 billion. She received a large inheritance on her 18th birthday in the sum of $800 million. In recent years, she seems to have fallen on harder times. It's speculated that her fortune is dwindling due to her extravagant lifestyle and a divorce settlement of $100 million with her philandering ex-husband.
Marie Besnier Beauvalot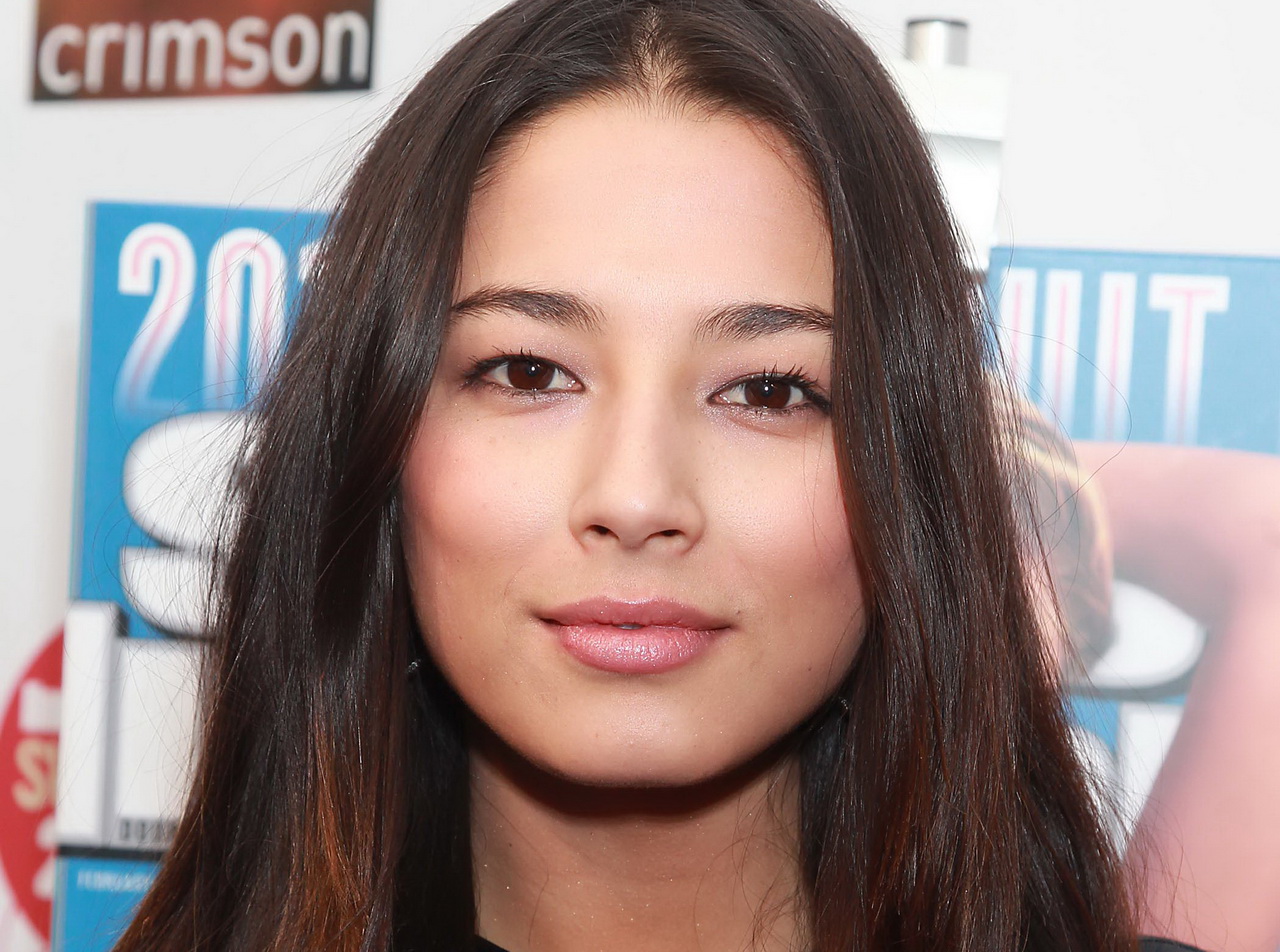 Marie Besnier Beauvalot earned her billions when she inherited a French dairy company called Lactalis which is popular for the Président brie cheese. She owns 100% of the company along with her two siblings. At 34, her net worth is $2.5 billion.
Alexandra Andresen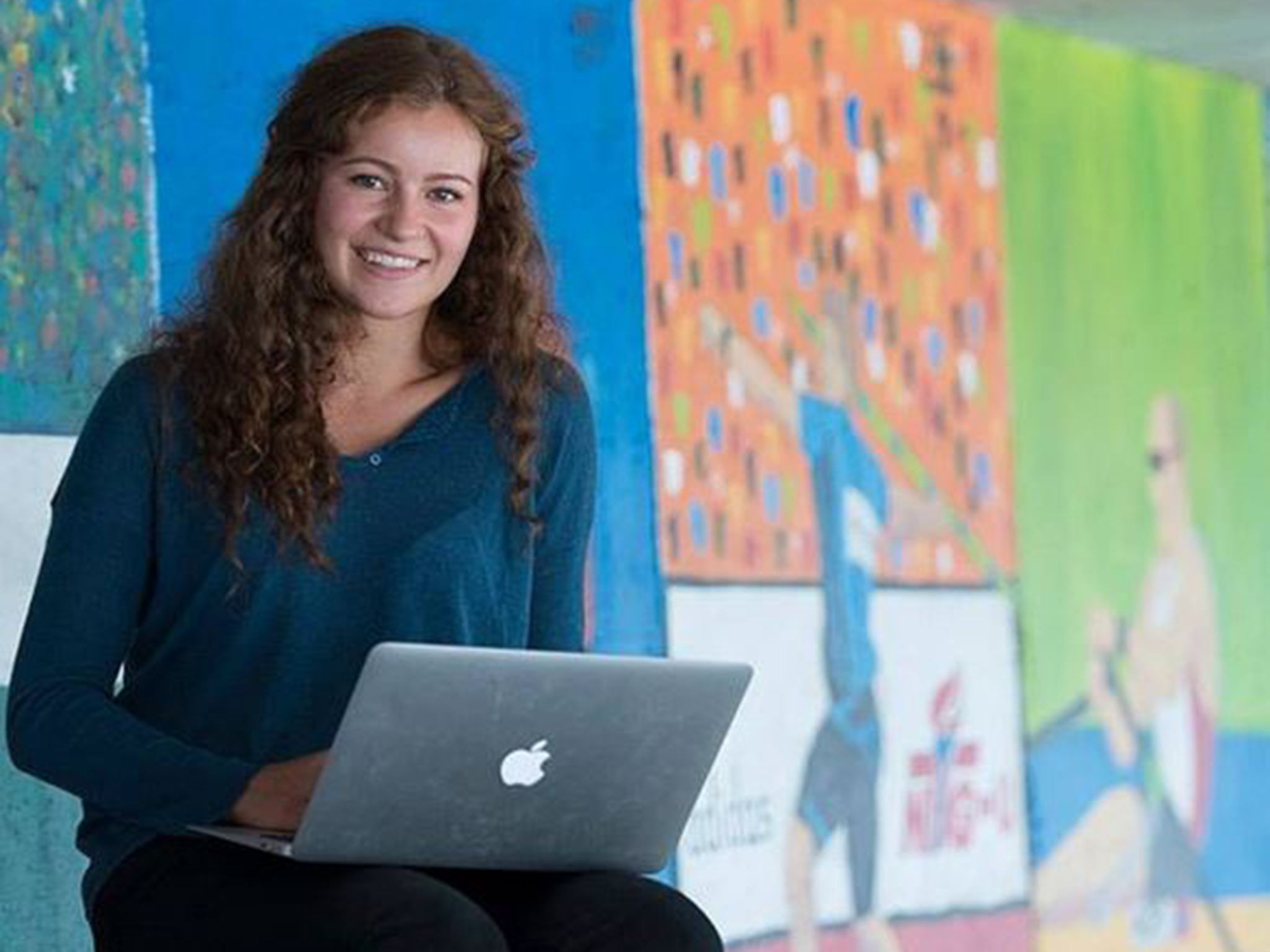 At only 19 years of age, Alexandra Andresen is one of the youngest female billionaires in the world and her net worth is a staggering $1.2 billion. Her father, Johan Andresen Jr is the owner of Ferd AS, a Norwegian industrial company. 80% of the company's shares have been transferred to his daughters.
Hind Hariri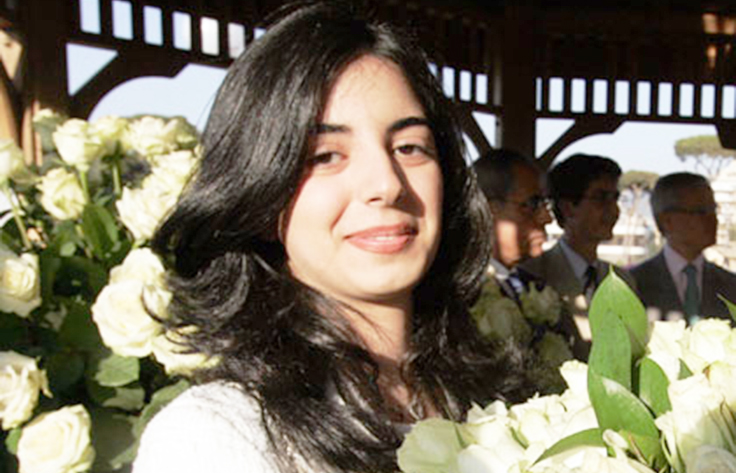 At the age of 22, Hind Hariri is considered to be the one of the youngest billionaires in the world who's worth is $5.5 billion. She inherited her fortune when her father, Rafik Hariri, was killed. She tends to stay out of the spotlight and is married with two children.
Samantha Kluge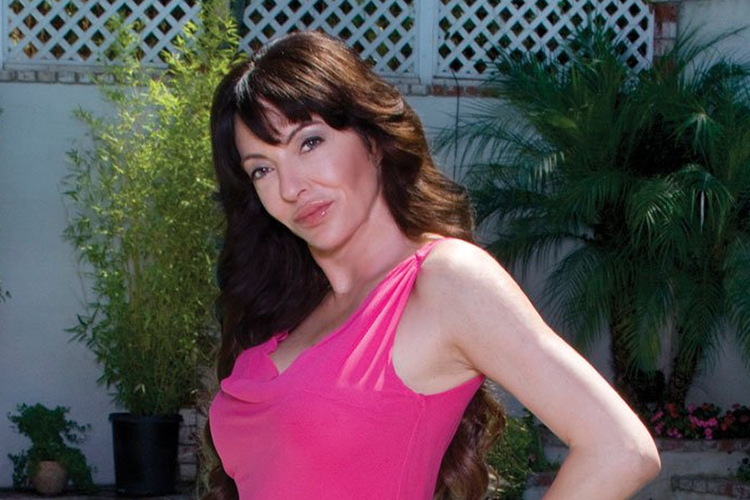 Samantha Kluge is the daughter of John Kluge who at one point, was the richest man in America. Samantha partied most of her life but eventually tried to settle down unsuccessfully, having been divorced three times. Her net worth is an estimated $9.5 billion.
Charlene de Carvalho-Heineken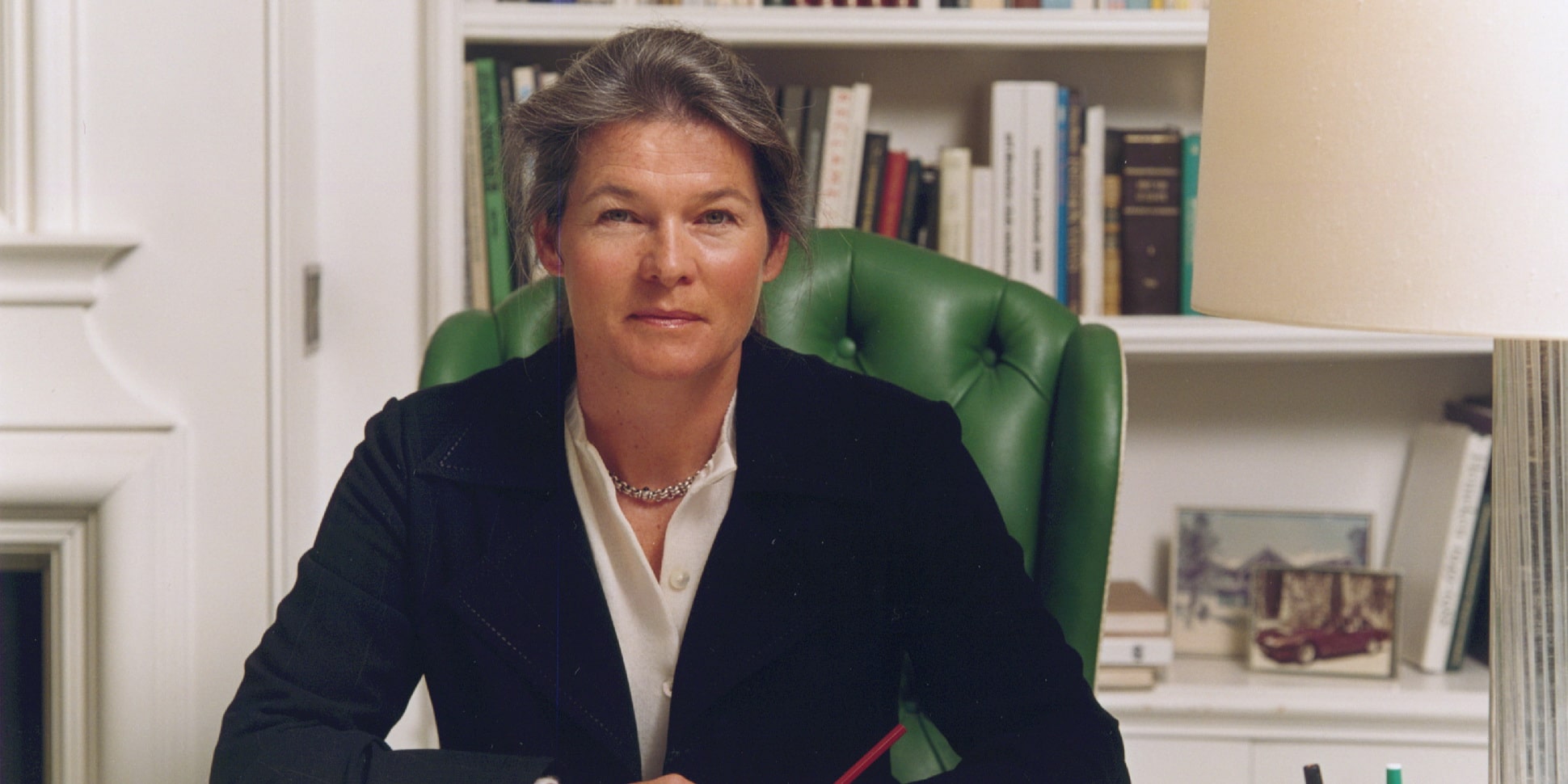 Charlene de Carvalho-Heineken controls 25% of Heineken International has a net worth of $13.4 billion. Heineken is the third largest brewery in the world. She serves as the executive director at Heineken and is married to financier, Michel de Carvalho,. She received her law degree from the University of Leiden.
Milane Duncan Frantz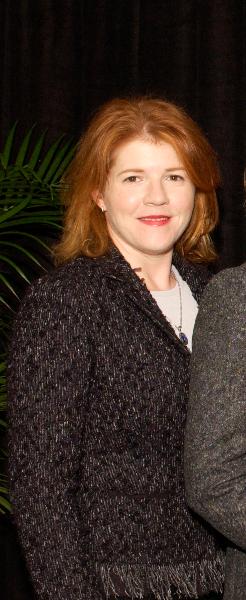 When her father passed away in 2010, Milane Duncan Frantz inherited a stake in the company he co-founded, Enterprise Products Partners. The company owns nearly 49,000 miles of pipelines. Her net worth is $5.3 billion.
Caroline Hagen Kjos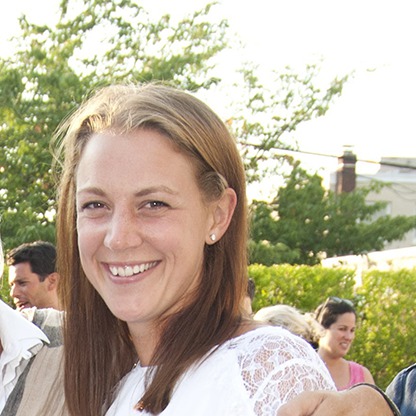 Caroline Hagen Kjos, unlike many heiresses, jumped at the opportunity to took over the family business, a budget grocery chain. At 32 years old, she owns over 97% stake in the company and her net worth at $2.8 billion.
Meg Whitman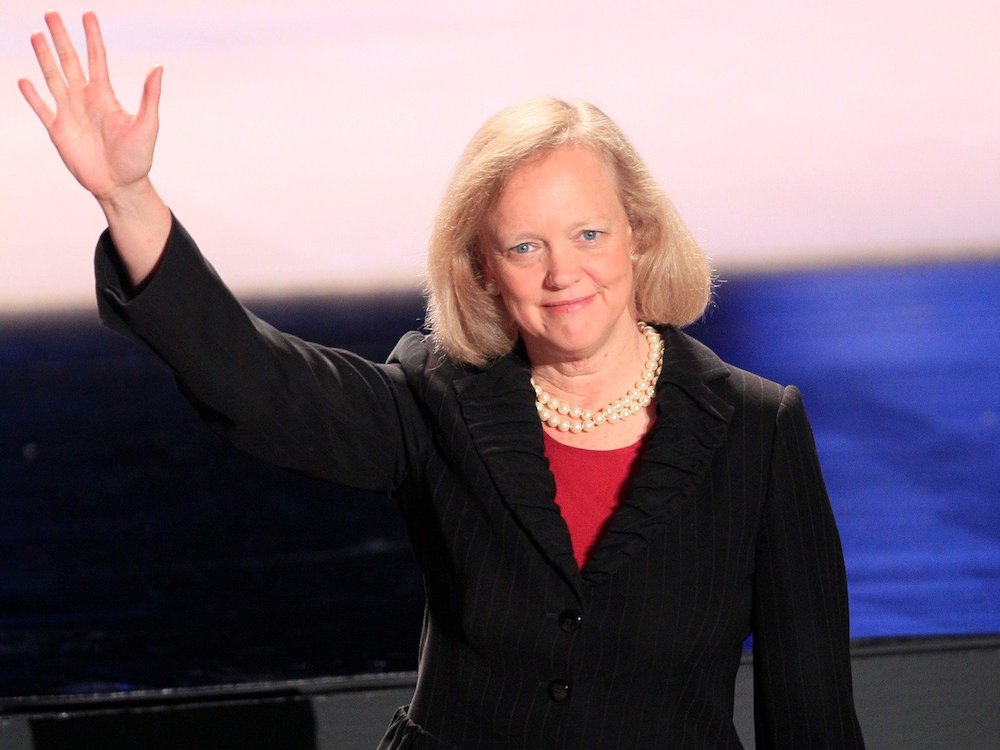 Before becoming president and CEO of eBay, Princeton graduate, Meg Whitman kicked off her career at P&G, Disney and Hasbro. She oversaw the company grow from 30 employees to more than 15,000. She launch the business internationally and is now the president and CEO of Hewlett-Packard Enterprise. Her net worth is an estimated $2.1 billion. She unsuccessfully campaigned to become the governor of California in 2010.
Aerin Lauder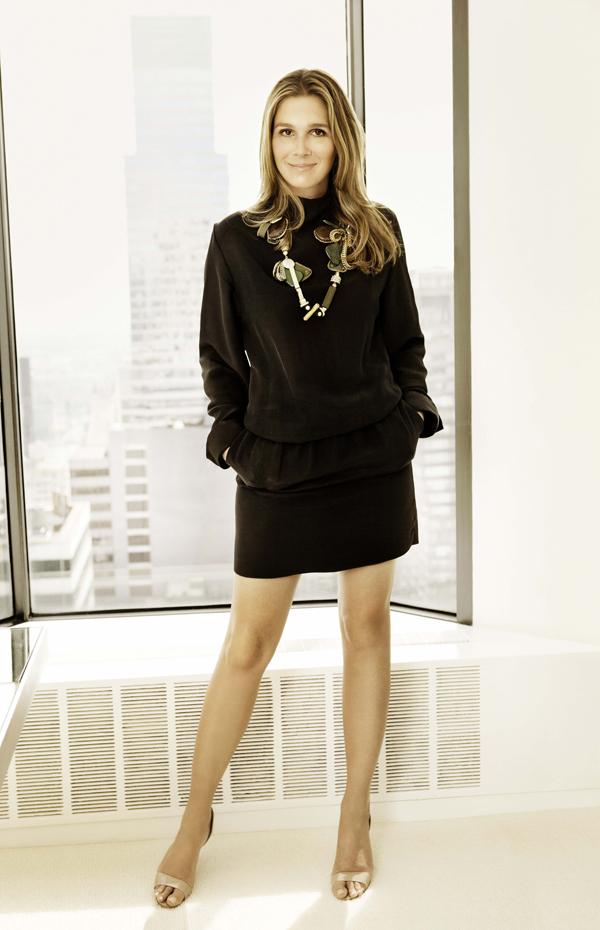 Aerin Lauder, 46 is the style and image director for the Estée Lauder Companies and has her own cosmetic, perfume, fashion, and furniture line named AERIN. She owns 16 million shares in the company and her net worth is $1.85 billion.
Zhou Qunfei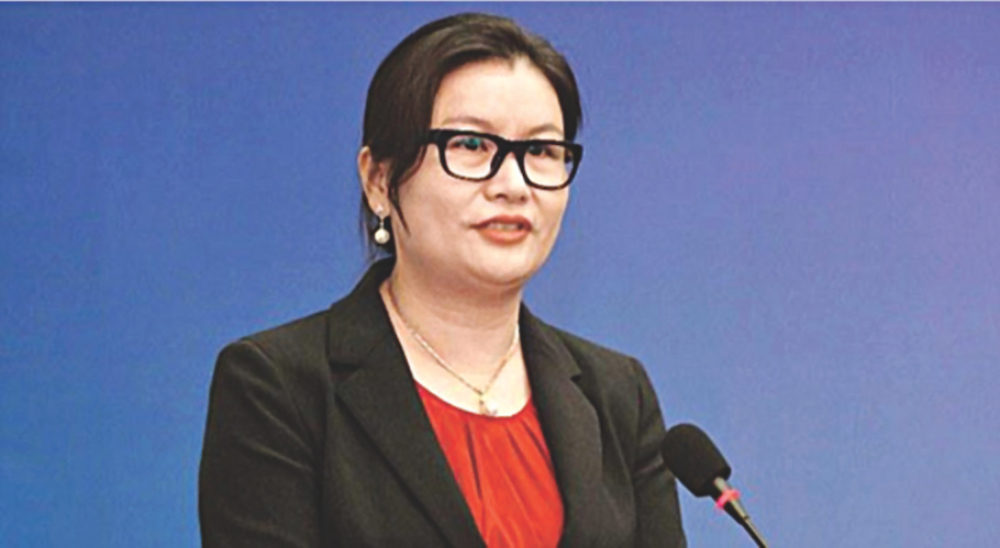 Zhou Qunfei grew up in a poor family which pushed her to become a successful entrepreneur. At 45 years old her net worth is $5.7 billion and is considered to be the richest woman in China. Her company, Lens Technology, which she founded in 2006, makes touch screens. They are a major supplier of touch screens to other electronics companies such as Apple and Samsung.

Christy Walton
Christy Walton is the widow of John Waton, who's father founded WalMart, Her net worth is $22.5 billion. She owns a large number of holdings in the company and is the second richest woman in the world. She is very conservative with her spending habits and also donates a lot of her money to charities
Allison Sarofim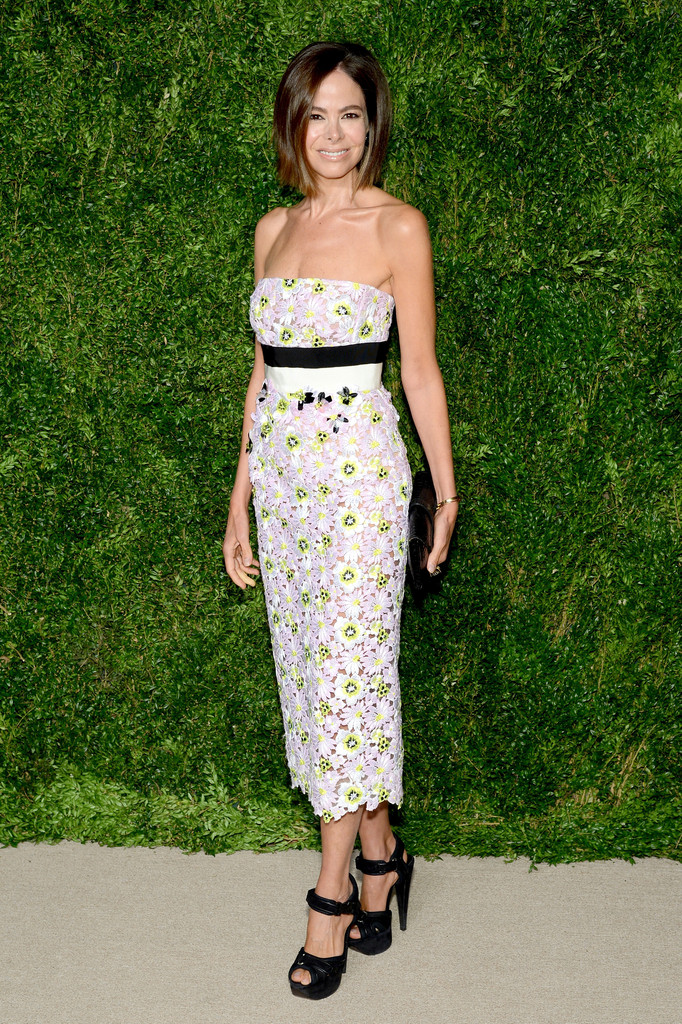 Allison Sarofim's father, Fayez, started the business Sarofim & Co and has a net worth of $1.5 billion. Her mother is the heiress to Brown & Root. She is the founder of 66 Productions with many successful products to her name. After receiving her BA with honors from Rice University, she moved to New York and went on to obtain her culinary degree from The New York Culinary Institute while simultaneously getting "hands on" training as an apprentice in the infamous Le Bernardin kitchen.
Maggie Magerko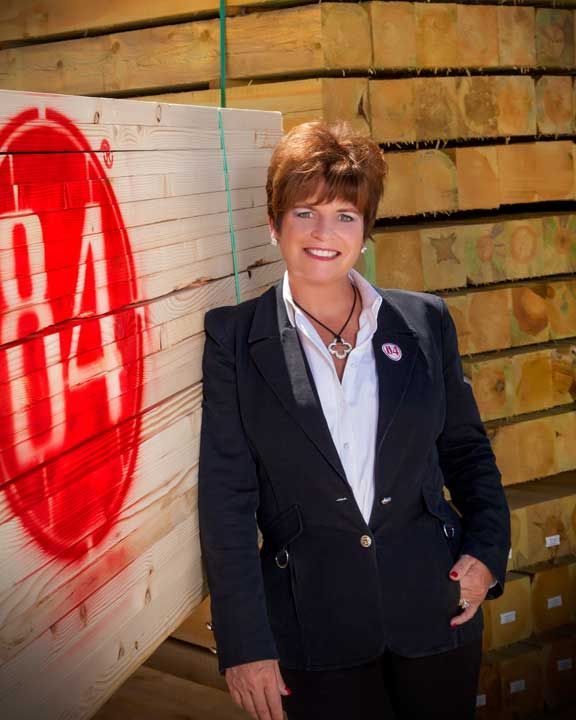 Maggie Magerko inherited the family business from her father who founded the company 84 lumber. She took over the company in 1992 and grew their market by building relationships with Home Depot and Lowe's. Her net worth is $1.8 billion at only the age of 50.
Sarah Blakely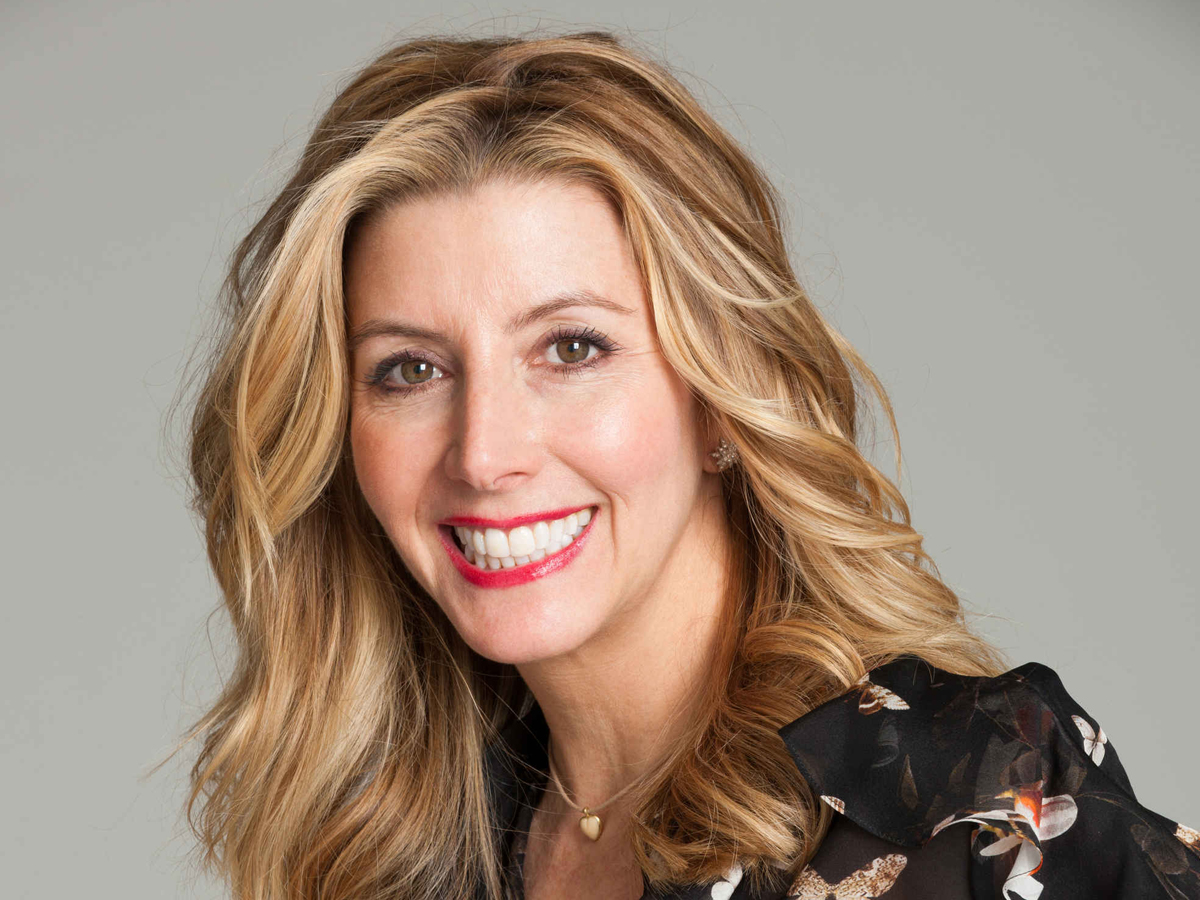 Sarah Blakely 45, founded the company Spanx which makes intimate apparel, leggings and pants for women. Her net worth is an estimated $1 billion and in 2012 she was named by Time as one of the most 100 influential people. Forbes document of her as the 93rd most powerful woman in the world.
Margarita Louis-Dreyfus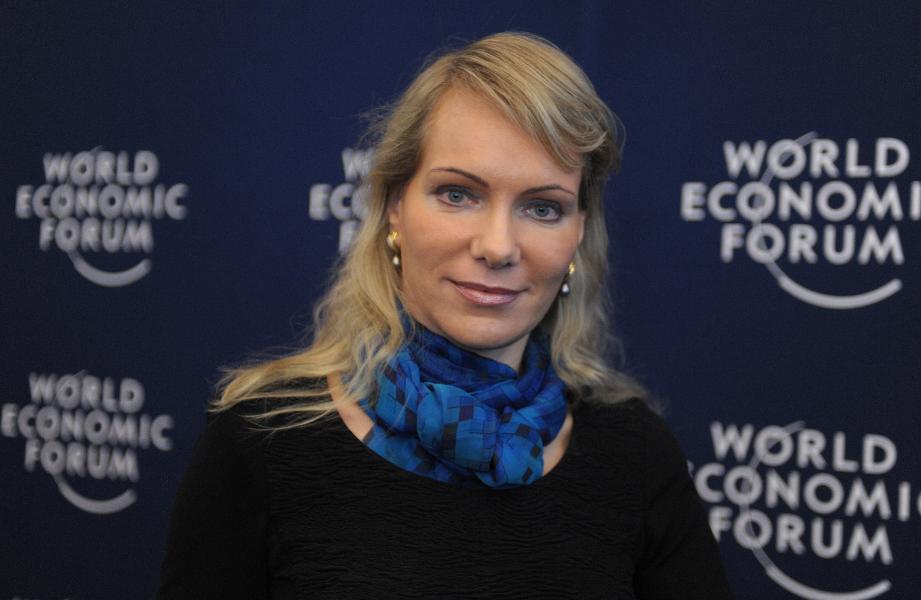 Margarita Louis-Dreyfus inherited her company, Louis-Dreyfus a French Commodities giant, from her late husband Robert. Her stake in the company increased after she decided to sell part of the companies energy trading business. She is also the owner of Olympique de Marseille, a French football soccer club. At 52, her net worth is $8.7 billion.

Charlotte Casiraghi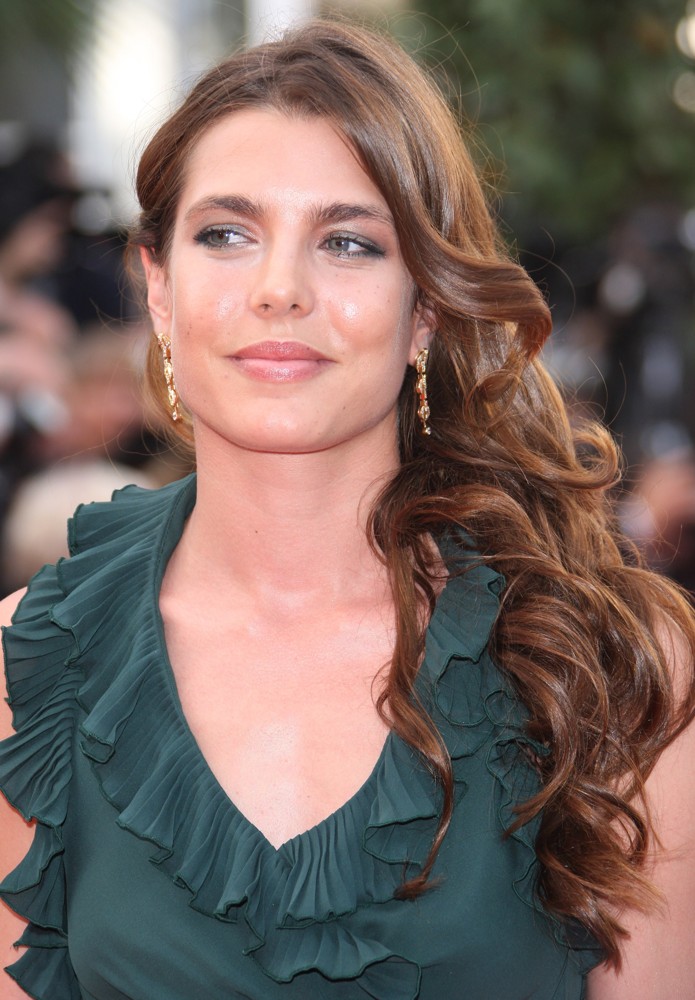 The face of Gucci, 29-year-old model Charlotte Casiraghi is worth $5.7 billion. She is the second child of the Princess of Hanover, Caroline and is an eight in line to the throne of Monaco. She attended Sorbonne University and received a degree in philosophy. In 2013 she made headlines by having a child out of wedlock with Gad Elmaleh, a French actor who is 16 years her senior. The relationship ended abruptly when Charlotte stated she wanted a father who would be around for her son and he just wasn't around enough.

Ana Lucia de Mattos Barretto Villela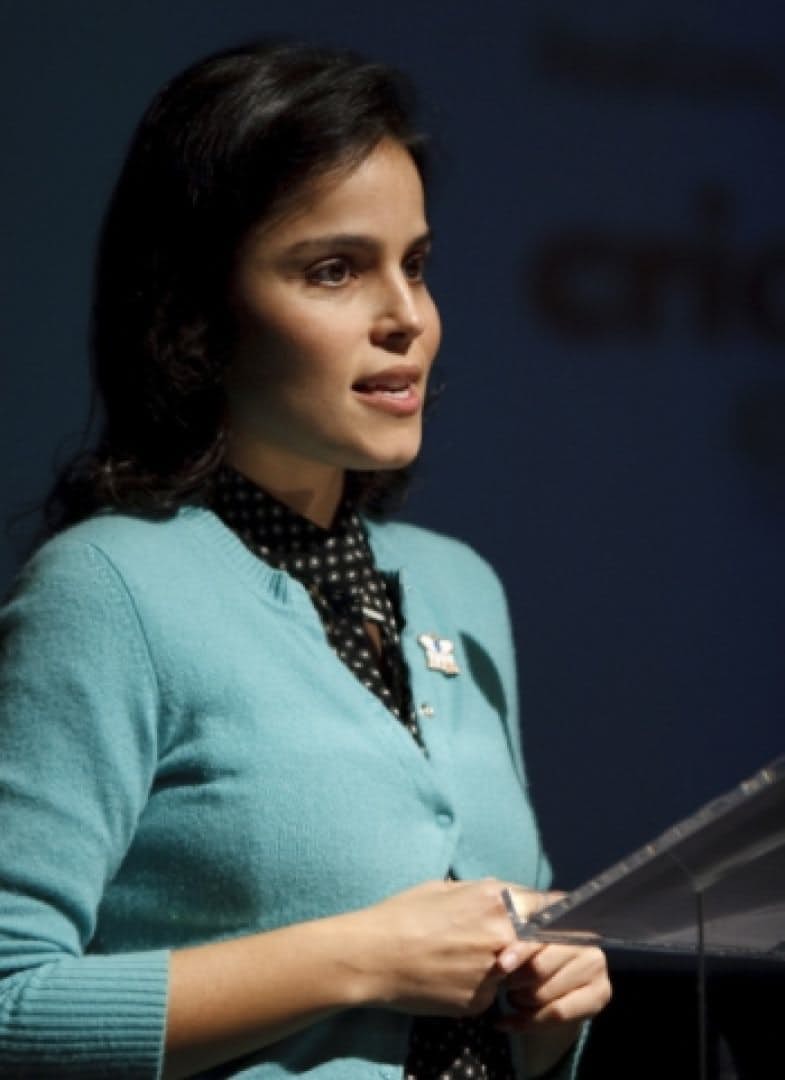 Ana is a Brazillian businesswoman who has a net worth of $3.6 billion. A low-profile member of one of Brazil's oldest banking dynasties, she is one of the largest individual shareholders of Sao Paulo-based conglomerate Itausa Investimentos Itau SA which was founded by her great-grandfather and is one of the largest banks in Brazil. She is the youngest female billionaire in Brazil.